Junior Virtual Ranger

Posts: 127
Joined: Thu Dec 08, 2005 2:27 pm
Location: Sir Lowry's Pass
This looks like a Falcon to me, but I don't know what kind of Falcon.
Sorry about the bad pic, I had to do this in a hurry.
Conservation is the lifeblood of nature!

West Coast National Park 22 November 2009
---
Hi Curtis,

It's a Rufous-chested (redbreasted) Sparrowhawk. Great photo.

Barcud
---
Legendary Virtual Ranger

Posts: 4749
Joined: Thu Dec 02, 2004 10:27 am
Location: Chasing down the rarities
675
Latest Lifer(s): Burchell's Courser, Cory's Shearwater, Wilson's Storm-Petrel, European Storm-Petrel, Great Winged Petrel, Grey Waxbill, Cape Rock-jumper
Follow me as I bird on Twitter
@wildtuinman
---
I had this rather shy one visit a tree which overhangs my yard in Paarl. It is the only time I have ever seen one in the area. The tree later had to go unfortunately as it was lifting foundations.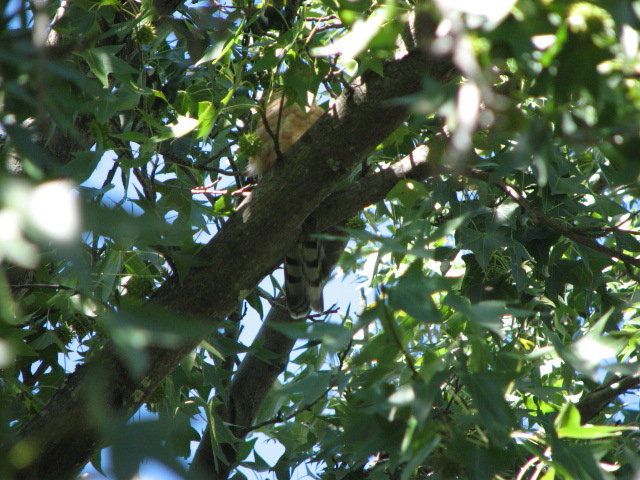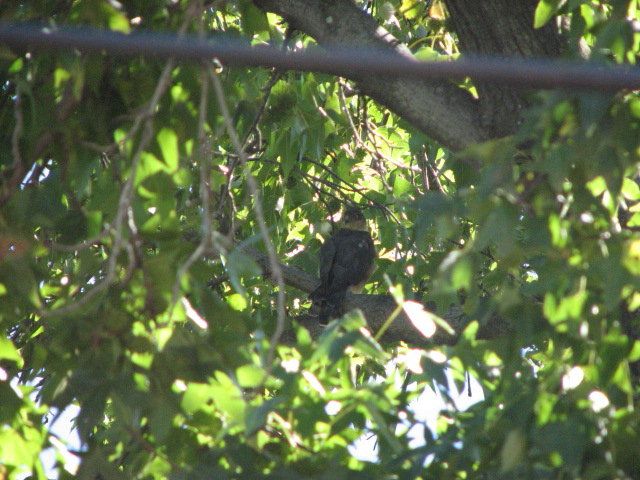 Keep well
Pete
Pete
---
I think this is the same bird as yours WTM
Rufous-chested Sparrowhawk
by
trevor.charters
, on Flickr
Latest Lifers: African Broadbill, Pale-crowned Cisticola, Botha's Lark
---
Legendary Virtual Ranger

Posts: 4749
Joined: Thu Dec 02, 2004 10:27 am
Location: Chasing down the rarities
675
Latest Lifer(s): Burchell's Courser, Cory's Shearwater, Wilson's Storm-Petrel, European Storm-Petrel, Great Winged Petrel, Grey Waxbill, Cape Rock-jumper
Follow me as I bird on Twitter
@wildtuinman
---
---
Return to "Birding in Southern Africa"
Who is online
Users browsing this forum: No registered users and 3 guests