Hello to the fundis
I am new to seabirds shoreline birds so please be patiebnt! I have worked for three nights now and have donme much head scratching. Could you please confirm for two and help with a third? I will be asking for a buit more help after this, but I am determined to make educated tries at the unknowns I have . All ptotos were taken at The West Coast MP bird hide near the entrance. I have never seen so many terns in my life.
Please confirm: Curlew Sandpiper (272) - White eyebrow, size and slightly decurved bill: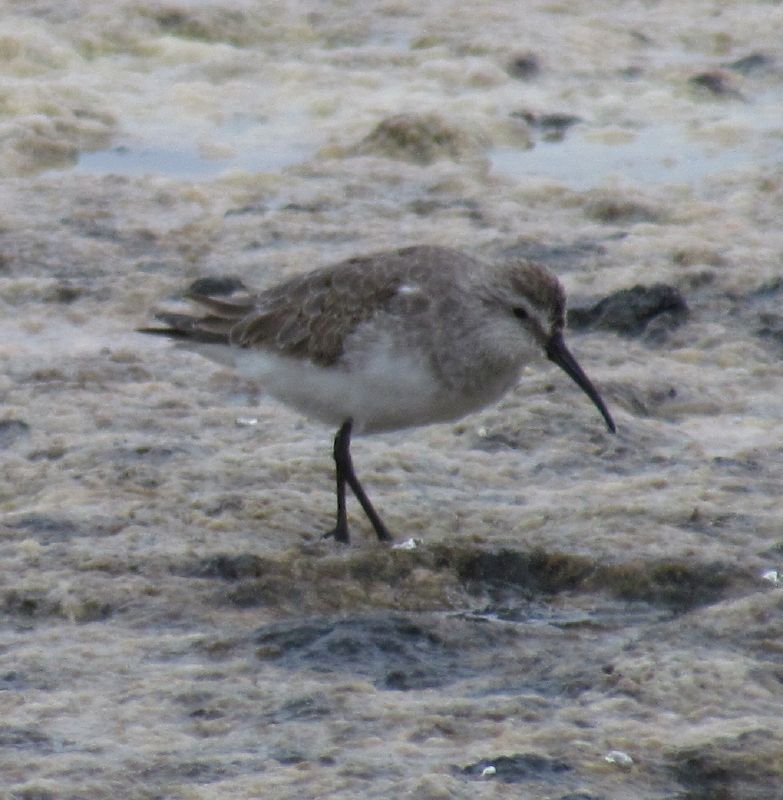 My apologies for the photo quality but I set iso at 80 as I knew I would have to enlarge quite a bit.
Many thanks
Pete
Pete
---
Legendary Virtual Ranger

Posts: 5002
Joined: Thu Dec 02, 2004 10:27 am
Location: Chasing down the rarities
Hi Pete, I agree with all your id's.

Regards
675
Latest Lifer(s): Burchell's Courser, Cory's Shearwater, Wilson's Storm-Petrel, European Storm-Petrel, Great Winged Petrel, Grey Waxbill, Cape Rock-jumper
Follow me as I bird on Twitter
@wildtuinman
---
Thanks Wildtuinman. I see now I forgot to say when I saw the birds! I did the trip on the 25 Nov.

I shall be working on the rest of my doubtfuls tonight. There is one picture that is so horrible I think I may just keep it to myself.

Keep well
Pete
Pete
---
---
Return to "Birding in Southern Africa"
Who is online
Users browsing this forum: No registered users and 2 guests