Calamonastes stierlingi, they say it is a common resident in Sabi-Limpopo valley and up northeast.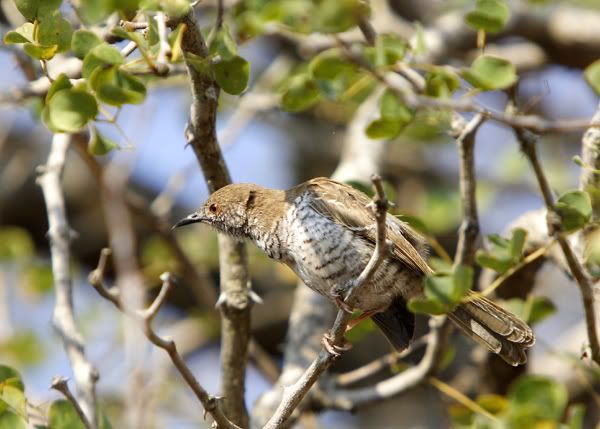 ---
Junior Virtual Ranger

Posts: 93
Joined: Sun May 29, 2005 11:45 pm
Location: Pretoria, for now
Saw this adult last year July, and then a Juvenile almost at the same spot on Thursday!
Stierling's Wren-Warbler
Stierlings's Wren-Warbler J
There's never a reason to shout at someone unless they are in imminent danger!
---
Legendary Virtual Ranger

Posts: 5002
Joined: Thu Dec 02, 2004 10:27 am
Location: Chasing down the rarities
675
Latest Lifer(s): Burchell's Courser, Cory's Shearwater, Wilson's Storm-Petrel, European Storm-Petrel, Great Winged Petrel, Grey Waxbill, Cape Rock-jumper
Follow me as I bird on Twitter
@wildtuinman
---
Legendary Virtual Ranger

Posts: 5002
Joined: Thu Dec 02, 2004 10:27 am
Location: Chasing down the rarities
675
Latest Lifer(s): Burchell's Courser, Cory's Shearwater, Wilson's Storm-Petrel, European Storm-Petrel, Great Winged Petrel, Grey Waxbill, Cape Rock-jumper
Follow me as I bird on Twitter
@wildtuinman
---
---
Return to "Birding in Southern Africa"
Who is online
Users browsing this forum: No registered users and 2 guests