We saw a lot of these little birds during our nightly drives between Shingwedzi and Batleur during the KNP Birding Weekend. This is however the only photo I could get of one of them.
Larger view
---
Forum Assistant

FAC Member (2017)
FAC Member (2016)
Posts: 5003
Joined: Fri Sep 08, 2006 6:06 am
Location: Boons NW
Hey francoisd so glad you posted a pic of this little fella. My son is convinced he saw one on our property the other night...so I'm planning to go sit up there one night to get positive id to add to my bird list and a photoif I'm lucky. Rather a cute little guy hey!
---
Saw this pretty fella in January this year on the Zaagkuildrift road North of Pretoria
I am not sure if I am permitted to post "non-SANParks" photographs on this forum. Could the forum moderator please "call me to order" if it is not permitted?
Thanks!
---
Junior Virtual Ranger

Posts: 2357
Joined: Tue Sep 16, 2008 11:11 pm
Location: Sunninghill(JHB), Vaalwater & Beauty(Waterberg), Grahamstown(E.C)
These guys are all over the Biyamiti Area.....As wel as Senegal Lapwing...The Private Road going past the camp...A sure bet for both..Obviously The Courser most likely at dusk, but often near the Resivoir resting amongst the Lapwing during the day.
STIFFNECKS MEMBER
FGASA LEVEL 1
---
Anyone seen this bird in Gauteng lately???
Avid birder, wildlife enthusiast and photographer with a special interest in Bats and Birds
2014 Birding Big Year- A 365 Day quest for 800 Species of Southern African Birds
---
Senior Virtual Ranger

Posts: 4237
Joined: Mon Dec 11, 2006 1:45 pm
Location: southern gauteng
On Myunwini road .
KNP is sacred.
I am opposed to the modernisation of Kruger and from the depths of my soul long for the Kruger of yesteryear!
1000+km on foot in KNP incl 56 wild trails.200+ nights in the wilderness
ndloti
-indigenous name for
serval
.
---
We saw this beautiful bird on Mahonie loop near Punda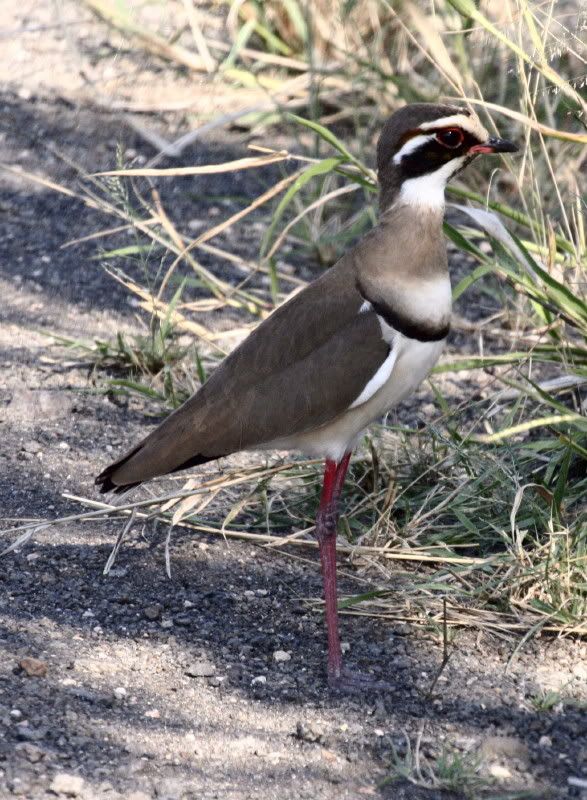 Tread softly , and let your departure not be spoiled by the damage of your arrival
Next :
3 - 6 Sept 2013 - Punda.
7 - 10 Sept 2013 -Shingwedzi .
11 - 13 Sept 2013 - Balule .
14 - 17 Sept 2013 - Satara .
---
Legendary Virtual Ranger

Posts: 5002
Joined: Thu Dec 02, 2004 10:27 am
Location: Chasing down the rarities
675
Latest Lifer(s): Burchell's Courser, Cory's Shearwater, Wilson's Storm-Petrel, European Storm-Petrel, Great Winged Petrel, Grey Waxbill, Cape Rock-jumper
Follow me as I bird on Twitter
@wildtuinman
---
---
Return to "Birding in Southern Africa"
Who is online
Users browsing this forum: No registered users and 2 guests