---
Senior Virtual Ranger

Posts: 1298
Joined: Wed Nov 18, 2009 6:22 pm
Location: Centurion
Just came back from KTP. Saw this guy at Kij-Kij on 27 December 2013:
And when we returned to Kij-Kij again on 31 December, he was still there: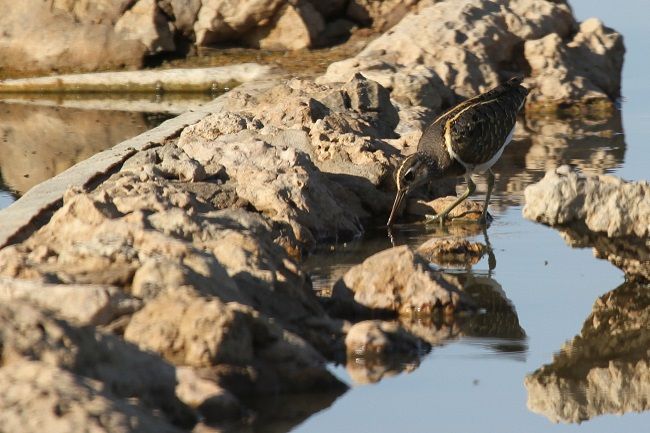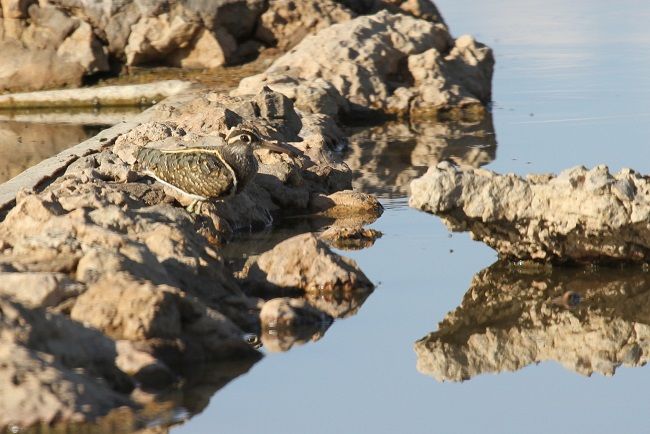 22-25 July 2016 - Pafuri Border Camp
25-31 July 2016 - Shingwedzi
---
Virtual Ranger

Posts: 421
Joined: Fri Oct 08, 2010 12:09 pm
Marvellous pictures Bushbuddies
---
Virtual Ranger

Posts: 1801
Joined: Fri May 12, 2006 4:10 pm
Location: SA
Contact:
I had a lot of luck with this bird on my last trip to Kruger (December/January 2013-2014 @ Letaba). I saw one visible from the main road, H1-6, after a heavy downpour of rain at the river. Too far away for pics but a really special sighting.
Also saw one two or three times in the same spot this trip. Heading down the S46/S94 from Letaba Camp - the very first river loop comes to a dip in a small rivulet. There I found this beaut.
---
Junior Virtual Ranger

Posts: 504
Joined: Wed Oct 03, 2007 10:00 am
Location: Durban Kwazulu Natal SA
Seen at Sweni Bridge just below Satara in KNP on 09 July 2014 1 female and 4 males
now reposted to the correct page
Skukuza 23-04, Satara 24-04, Ngwenya 25- 29/04
---
---
Return to "Birding in Southern Africa"
Who is online
Users browsing this forum: No registered users and 2 guests