Junior Virtual Ranger

Posts: 418
Joined: Sun Mar 05, 2006 4:34 pm
onewithnature wrote:I think many people, however, would give a lot to see even one of those Pel's sightings, Johan.
Of course, I fully understand that.
Funny thing is, my first ever Pel's sighting required no effort whatsoever. Drove to the Fig Tree forest in Mkuze, got out of the car, crossed a donga, and there they were. Two of them. It was a cinch, took not even two minutes, and back then I had no idea that it was a special sighting. I saw Pel's before I saw most other southern African owls.
Johan
---
Distinguished Virtual Ranger

Posts: 11949
Joined: Tue Dec 23, 2008 5:22 am
Location: Midway between the infinite and the infinitesimal!
Soon we'll be dubbing your Mr. Pels, JR.
---
Senior Virtual Ranger

FAC Member (2014)
Posts: 2529
Joined: Sun Feb 14, 2010 5:30 pm
Location: France for a while
This was last may exactly the 5th at 7.55 pm in Pafuri camp (Makuleke concession).We were back from a nice drive and this guy was waiting for us .
We had a first quick sighting a few years ago of a Pel's fishing owl (without picture
)
This one lasted a little bit longer
Round the( Crooks) Corner ...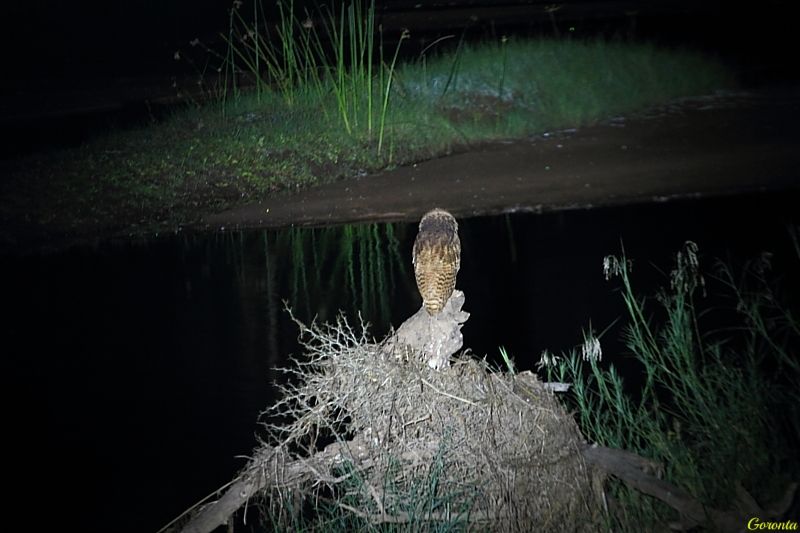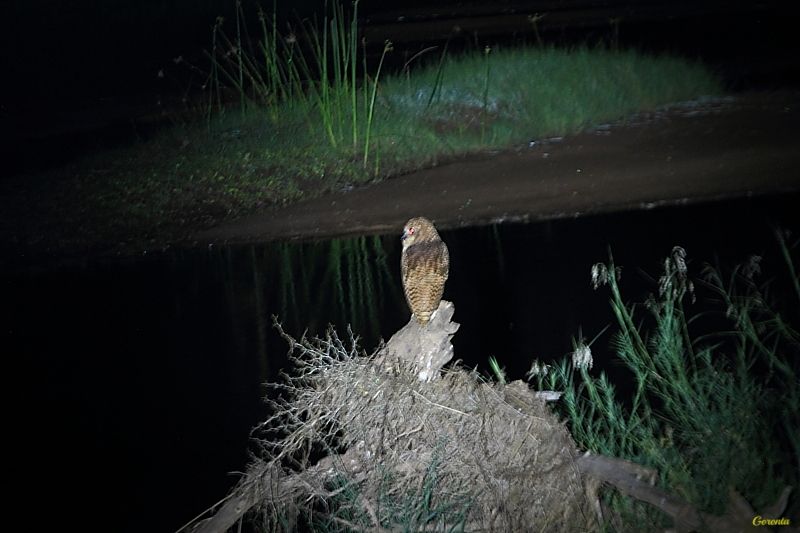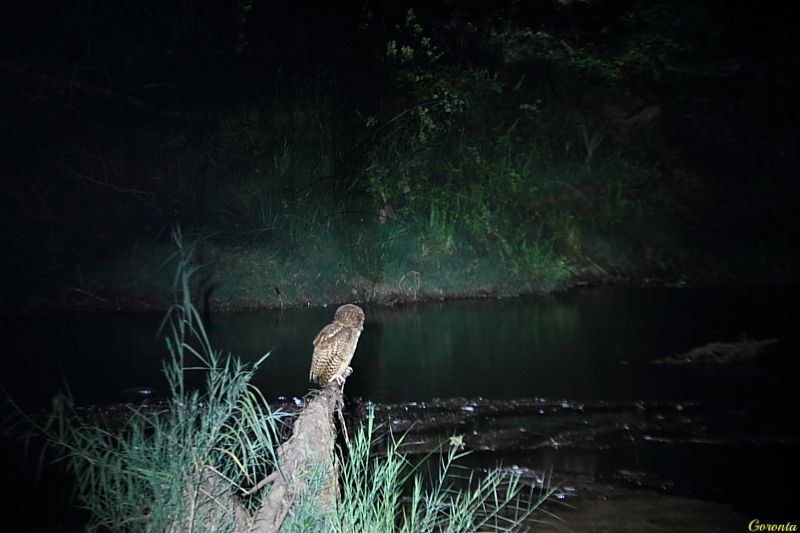 Carpe diem
august 2017: Booking done for KTP (K.K,Twee,Nossob,Gharagab Grootkolk,KTC ) and Namaqua
---
Legendary Virtual Ranger

Posts: 6755
Joined: Wed Mar 16, 2005 12:38 pm
Location: In the shadow of Table Mountain
Quite brilliant!

I will be there in early November and will look out for it.
Whatever (according to BB): "You are correct but I don't want to admit it".
---
---
Return to "Birding in Southern Africa"
Who is online
Users browsing this forum: Rooies and 3 guests