I've never seen this before. At first I thought these 2 Red-knob Coots (Bleshoenders) were just playing and fooling around as always. Then I notice that this was different, they were really going for each other...this was a big fight that last about 10 minutes...and sometimes one or two of the others will join the fight...punch a few blows and leave again. I think it was a family twist that got nasty...or the neighbours were fighting over the same sexy lady...
Unfortunately the pictures is not of a good quality because the fight was at the far side of the Domkrag dam in Addo N.P. Look how that swimming feet changed into "claws"....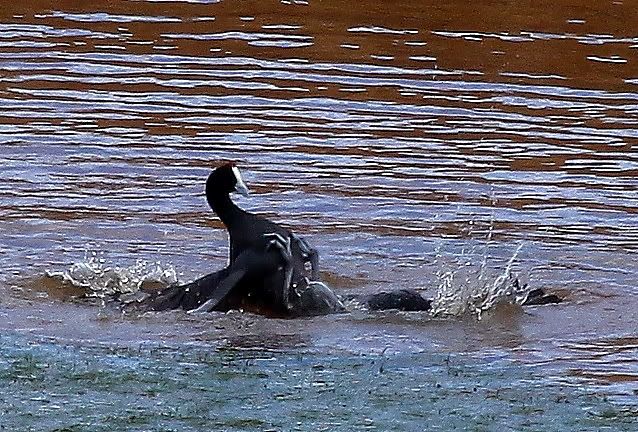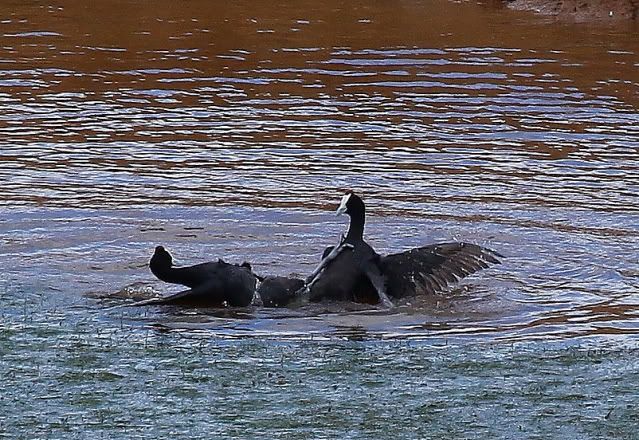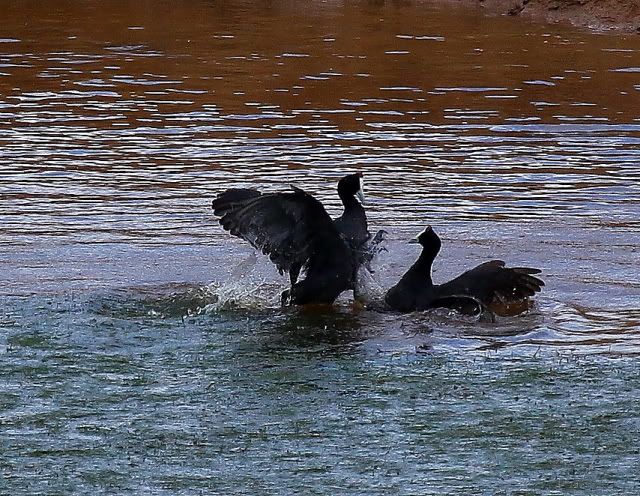 PHOTOGRAPHY HELPS PEOPLE TO SEE
.
Berenice Abbott.
---
Thanks for sharing this with us, J.J. !
aquila non capit muscas
---
Junior Virtual Ranger

Posts: 1396
Joined: Thu May 13, 2010 9:51 pm
Location: Grahamstown, Eastern Cape
WOW JJ!!! What an awesome sighting!! Pics are stunning
Thank you so much for sharing you amazing sighting
Study nature, Love nature, Stay close to nature. It will never fail you!
---
---
Honorary Virtual Ranger

Posts: 14519
Joined: Fri Jan 14, 2005 5:42 pm
Location: Red sand, why do I keep thinking of red sand?
I have witnessed the same with our coots (the same but for the knobs).
They are fierce little devils, but I was amazed to see that they use their claws during the fight.
Not posting much here anymore, but the photo's you can follow
here
There is plenty there.
Feel free to use any of these additional letters to correct the spelling of words found in the above post: a-e-t-n-d-i-o-s-m-l-u-y-h-c
---
Bleshoender fight just like cock fight
Any bets?
Thanks for sharing J.J.
---
---
Who is online
Users browsing this forum: No registered users and 1 guest