Hi

Has anyone stayed at the Rhenosterkop Cottage? It looks great in the pictures, and I was wondering about its location. I couldn't find it on the map.

The cottages are described as "The cottages are situated 31km from the Agulhas Cape Lighthouse off the Struisbaai / Elim road."

Are they in the park? Can you see the coast from them?

Thanks
George
George
---
Hi George,
Renosterkop cottage was recently acquired by SanParks and very few people will have info on the cottage. The farm is indicated on the map and it might be possible to get a sea view from there, but it will not be close enough to walk down to the beach. I remember as a child in the 1960's our family used to camp at Struisbaai/ Agulhas and after Bredasdorp we would try to be the first to spot the sea. I think about 10 km before Struisbaai you can see the ocean.
The towns of Struisbaai and Agulhas already developed more than 50 years back as a holiday place for the farmers of the Overberg. Today there are plenty of accommodation available close to the beach at Struisbaai and rocky coast near the lighthouse.
The new accommodation available looks interesting and the best will be to contact the park to get more detail. The Lagoon house looks like the best option for a family to stay close to the beach and the Agulhas rest camp should be close to the sea when looking at the photos. The cottages on farms will be a bit further away.
Hope you enjoy your trip to the most southern point in Africa.
Jan 2018: Next trip to KNP - Tamboti, Talamati, Maroela and Satara
---
Guru

Posts: 226
Joined: Fri Apr 07, 2006 2:14 pm
Dear George,
Rhenosterkop are quaint historic buildings that have been tastefully upgraded. The name comes from many years back when the skull of a rhino was found buried nearby and this skull can still be seen on one of the neighbouring farms. Indeed it lies with the park but on the western extreme. It is close to the coastline (in my view within walking distance) but due to topography one cannot see the sea from the unit/s. If there are any further questions, please let me know (at
joep.stevens@sanparks.org
).
Kind regards.
JOEP
General Manager: Tourism Operations
---
Junior Virtual Ranger

Posts: 80
Joined: Thu Sep 02, 2010 2:09 pm
Location: Cape Town, sometimes Jo'burg
Agulhas
There are 3 cottages at Rhenosterkop. I think we stayed in No.2, a two sleeper. Very cosy. More comments in my Travel Tale 'Scratching the Bottom of Africa'.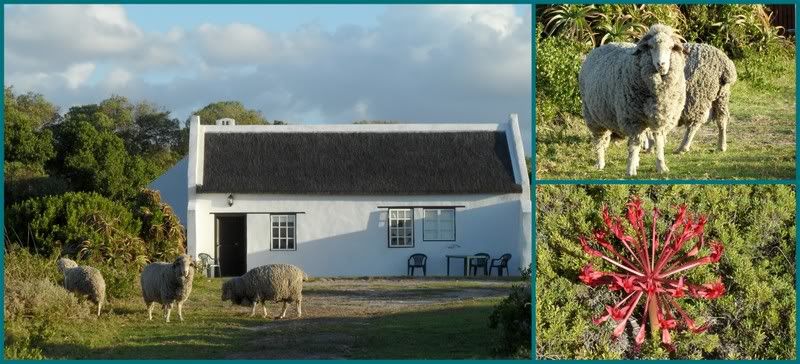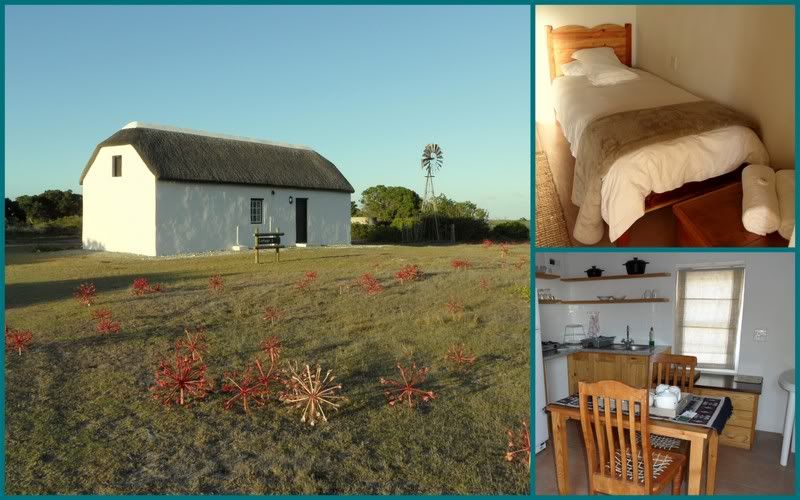 ---
---
Who is online
Users browsing this forum: No registered users and 1 guest