Forum Assistant

FAC Member (2015)
Posts: 5545
Joined: Tue Aug 03, 2010 8:49 am
Location: Travelling in South Africa.
Hello "mites" this is where you can tell us what the weather is like in your part of the world, no matter where you might be.
Today in South Wales UK, it is sunny and warm - High 23c Low 16c
In my beloved South Africa!!!!.

Addo Feb 2-5 2016
Storms River Feb 5-8 2016
Kruger Feb 21-Mar 10th 2016
---
Moderator

Posts: 12128
Joined: Fri Aug 05, 2005 2:06 pm
Location: Swaziland. The smallest country of the S. Hemisphere
39 degrees, blowing a gale of very hot wind, and no rain in sight.
Don't forget to PM any Mod your Kudu nominations for the month.

If you want to list your Park Dates in the YR Thread then please PM me.
---
Junior Virtual Ranger

Posts: 275
Joined: Tue Jun 16, 2015 11:26 am
Location: Jubail - Saudi Arabia
23C in the Saudi desert...
---
Legendary Virtual Ranger

Award: Quiz Whiz of the Year (2015)
Award: Musketeer of the Year (2015)
Award: Quiz Whiz of the Year (2014)
Posts: 5784
Joined: Thu Jan 20, 2011 8:58 am
Location: Far South in South Africa.
22 Deg and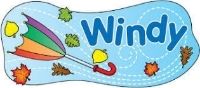 "Lose yourself in Nature and find Peace!" (Ralph Waldo Emerson)
UNITE AGAINST POACHING...What we protect,
do not let poachers take it away!
Extinction is forever and survival is up to---every last one of us!
---
Senior Virtual Ranger

FAC Member (2015)
Posts: 1456
Joined: Sun Apr 19, 2009 4:09 pm
Location: In the heart of the Waterberg; Deep in Limpopo
In the Bushveld - 8.30am - 25C - brilliant sunshine;no clouds; no wind.............very dry.
"Democracy is two wolves and a lamb voting on what to have for lunch. Liberty is a well-armed lamb contesting the vote."
Benjamin Franklin
---
It's now dark and hailstones, windy but surprisingly mild! - everything is relative
6.2C
Edinburgh
Phhun
2016
May-June
Shimuwini
Mopani
Letaba
Satara
Croc Bridge
Pretoriuskop
Napi Trail
---
Senior Virtual Ranger

FAC Member (2015)
Posts: 2706
Joined: Mon Jul 04, 2011 1:34 pm
Location: Comberton near Cambridge UK ...2016 visit?
Very windy

and exceptionally mild -
+14C
near Cambridge, UK.
---
Distinguished Virtual Ranger

Posts: 14282
Joined: Thu Jan 13, 2005 9:02 pm
Location: mind in SA, body in The Netherlands
---
---
Who is online
Users browsing this forum: No registered users and 1 guest