This is one of them
25 December - Lower Sabie
26 - 31st satara
1 Jan 2016 Skukuza
---
Legendary Virtual Ranger

FAC Member (2017)
Award: Forumite of the year - Eagle Award (2016)
Posts: 17829
Joined: Tue Jun 07, 2005 8:47 pm
Location: meandering between senility and menopause
The bird doesn't sing because it has answers, it sings because it has a song.
---
Distinguished Virtual Ranger

Posts: 2035
Joined: Fri May 29, 2009 9:11 am
Location: Pinetown the Finetown in KZN
I agree MM and some awesome pics to boot all of you.
Ever so difficult to choose just one but this was our Christmas present 2010.
We stayed with her for about 2 hours with only 3 cars coming and going.
754
by
Russelg
, on Flickr
Sneak another one in as it was the sunset on the same evening.
622
by
Russelg
, on Flickr
Russel G
Nature does not hurry, yet everything is accomplished
Lao Tzu
19/12/16 to 24/12/16 Satara
25/12/16 to 27/12/16 Skukuza
28/12/16 to 31/12/16 Croc Bridge
---
This photo is my no 1. Not my best photo but it takes me to a place and time - on our way from Nossob to Lijersdraai picnic spot in KTP. One car, two humans and three cheetah. Spent 10 minutes alone with them as they played on the road together, then another car came up, spent 5 minutes and drove on, then alone with them for another 10 minutes before this cheetah walked into the grass and looked out over the terrain and all three disappeared into the grass. So special I said to my hubby if I never see another animal on that trip I would still be happy. I did see many more animals but this one remains my no 1 favourite.
---
There was a similar topic some years ago and I posted this pic then.
Just a squirrel but still one of my favourites. It was taken at the turning into the hide at Kaniedood.
rsa oct 2008 547
by
jansp
, on Flickr
---
Moderator

Posts: 16300
Joined: Tue Mar 22, 2005 6:31 pm
Location: Tinley Manor, KZN North Coast, South Africa
---
I have 2 photos that are near and dear to my heart.
This was on the S100, September 2008. Lions had taken down a buffalo and there wasn't much left when we got there. It was very crowded but we managed to get an excellent spot. One lioness was sitting on the ribcage licking the last few bits of meat off the bone. We could hear the rasping of the tongue. The male lion was near the head of the buffalo guarding his prize. He put his head on his paws for about 4 seconds and I was lucky enough to get the shot. We returned 2 years later and the horns were still there.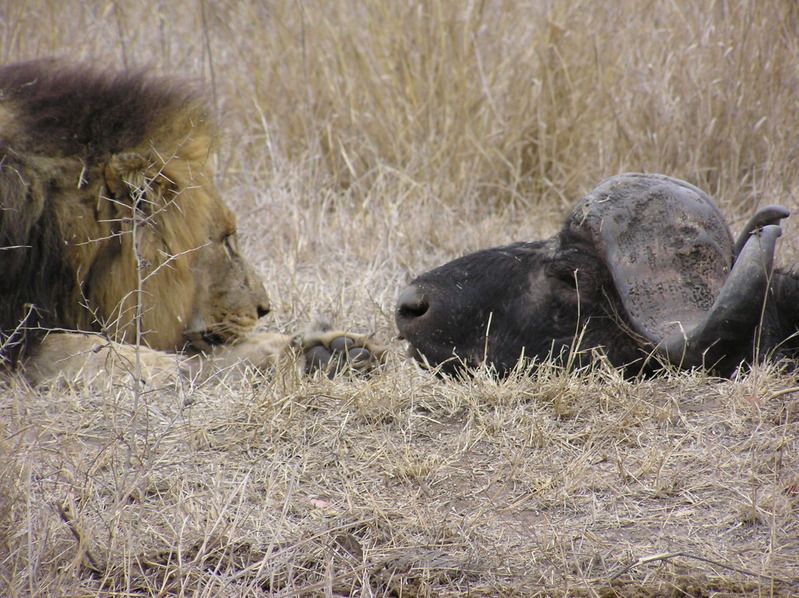 The second image is from Kgalagadi - August 30, 2012, Leeudril waterhole. Cagn caught an African Wild Cat. There were about 8 or 10 vehicles there. All the details are in my trip report
http://www.sanparks.org/forums/viewtopic.php?f=27&t=66002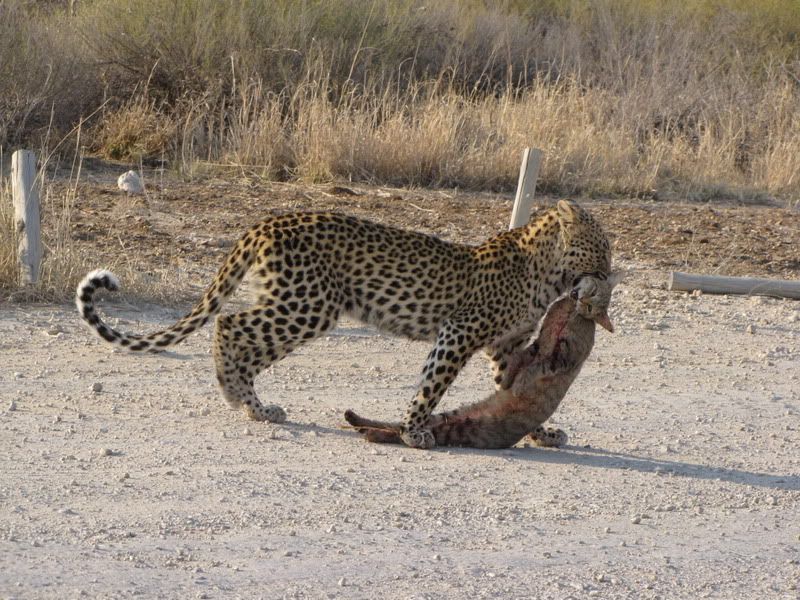 ---
For me, it is impossible to have only one favourite. But I have three favourites of our December 2013 visit to Kruger. No 1. 3 young Elephants, I took the photo from the fence at Berg-en-Dal. Then a young male lion on Christmas morning just outside Lower Sabie in the road (Our Christmas gift) and last but not least on the 28th December the big bull Hippopotamus at Lower Sabie Rest Camp drove a young bull out of the herd.
[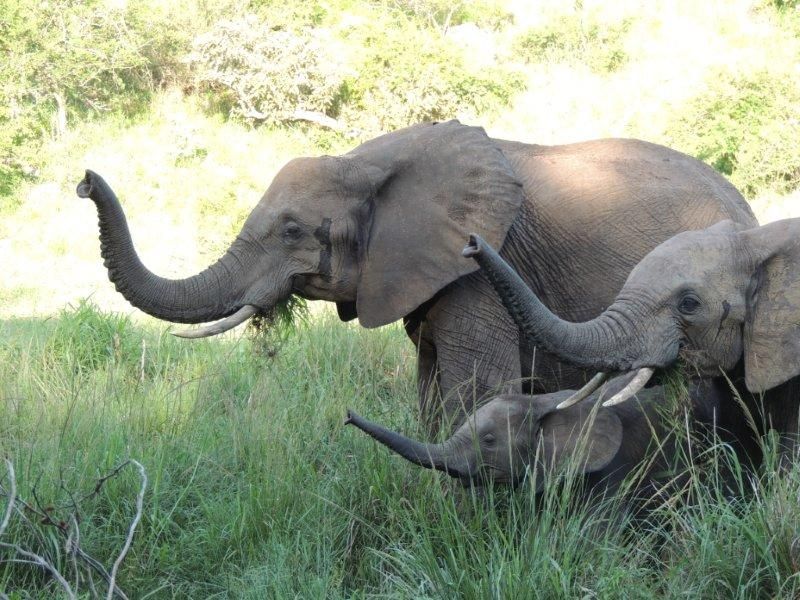 ]
[
]
[
]
---
Beautiful favorite photos!
I have many favorite photos, but these two are very special to me.
The beautiful leopard at LS.
Lions near Punda Maria.
To be able to look back upon one's past life with satisfaction is to live twice.
KNP 6 May - 31 May 2018
---
[img]http://[URL=http://s875.photobucket.com/user/dewmyb/media/Leeu20suid20van20Satara202.jpg.html][IMG]http://i875.photobucket.com/albums/ab316/dewmyb/Leeu20suid20van20Satara202.jpg[/img]
/al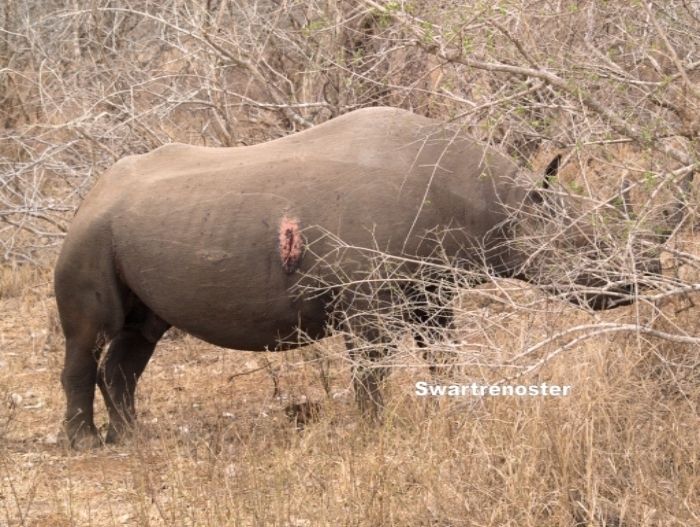 bum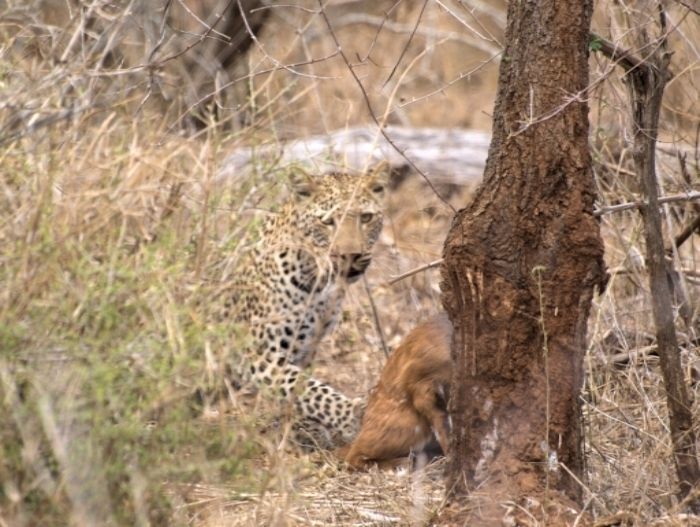 s/ab316/dewmyb/
[img]http://[URL=http://s875.photobucket.com/user/dewmyb/media/Skilpad20drink20water20na20reen.jpg.html][IMG]http://i875.photobucket.com/albums/ab316/dewmyb/Skilpad20drink20water20na20reen.jpg[/img]
/albums/ab316/dewmyb/
[[URL=http://s875.photobucket.com/user/dewmyb/media/Leeus20noord20van20Satara.jpg.html]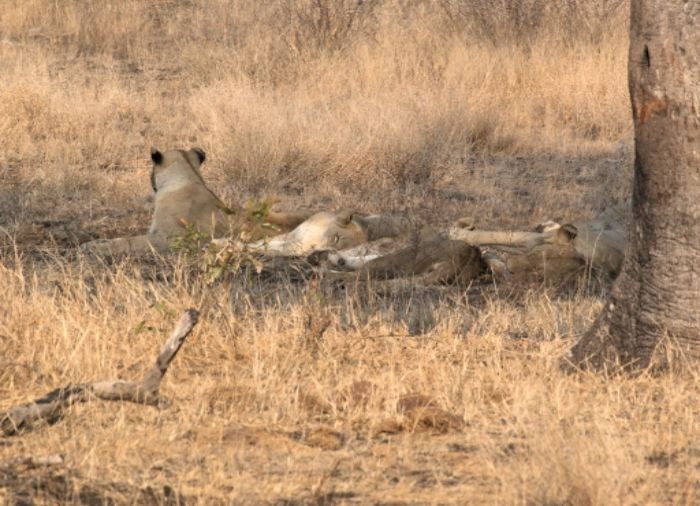 ]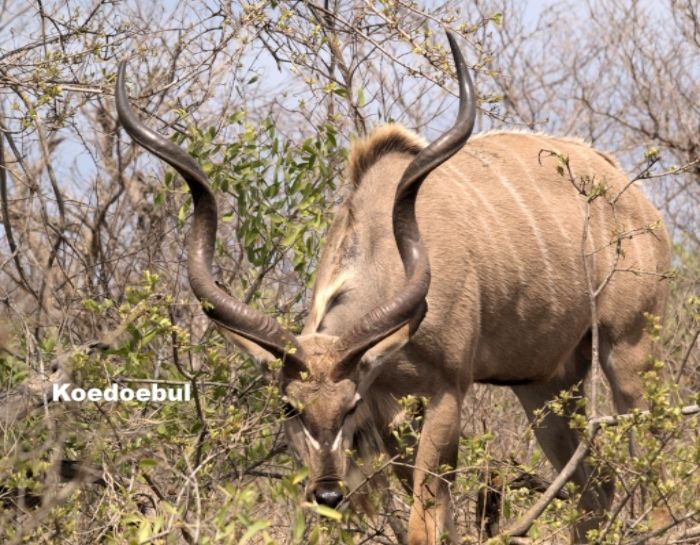 ://i875.photobucket.com/albums/ab316/dewmyb/Njalabul201.jpg[/IMG][/URL][/IMG][/URL][/IMG][/URL]
---
---
Return to "Wildlife Photography Enthusiasts"
Who is online
Users browsing this forum: No registered users and 2 guests