Went for a short morning trip to Addo.
Got extremely hot and left at 11am.
We saw: Kudu, Scrub Hare,Tortoise,Dung Beetles, Eagle(not sure which), Egyptian geese, Ostrich, Duiker, Warthog, Yellowtail Mongoose, Red Hartebees, Zebra, Buffalo, Elephant.
Not bad for a morning.
Here's some pics for you to enjoy...
Not sure what these birds are called.(I'm not a birder
)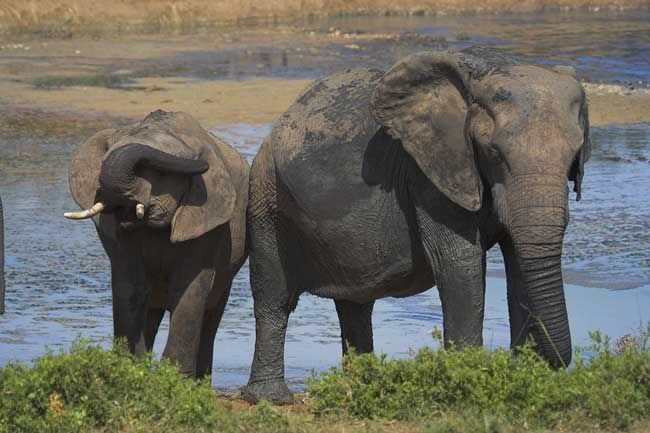 ---
Distinguished Virtual Ranger

Posts: 492
Joined: Thu May 26, 2005 12:00 pm
Location: At work longing for the outdoors!
NightOwl wrote:

Not sure what these birds are called.(I'm not a birder

)
Great pics as always NightOwl
You are really lucky to just pop in for a quick visit
The birds are Blacksmith Lapwings (old name Blacksmith Plovers)
---
If I could, I would live in Addo
When I look at some of the locations you guys come from, then I do realise how Lucky I am.
But I would still love to be like the guys on Discovery/National Geographic Channels, that get to spend most of their lives in the bush.
Hopefully my photography will get better in leaps and bounds, that it one day gets me to a point where I can make a living by permanently being in the bush.
---
---
LL: Went for a bunch of interviews Monday night and got the acceptance letter Tuesday morning
Now its pobation for a year as 'Applicant Honarary Ranger'.
But the funny thing was during the interviews they all made a point of it to inform us that you have to be in the park a minimum of 6 times per year for duties etc. And did it in such a tone that made it soundas if it's difficult to do. Thought to myself heck, I do 6 times in 2 Months.
I'm so looking forward to it.
---
I'm glad you guys love the pics. Only started this hobby 2'nd September(The day my camera arrived).
Recently also started learning and experimenting with Photoshop CS2, so hopefully my pics will still get a lot better.
Here's some more from Sunday morning:
This is the Matriark(Hope I spelled it right
) of the group at this waterhole. Her name is 'Afslurpie', Or so I'm told(Tr: ShortTrunk). Apparently she had an accident with the fence when she was about 5 years old and lost a part of her trunk and broke the cartilage in her ear.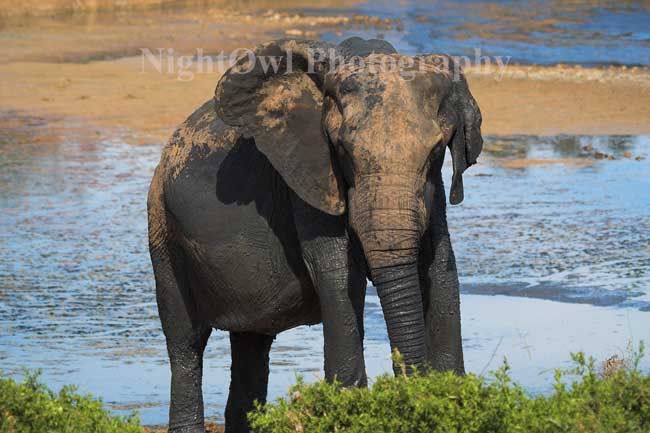 Here's another Scrub Hair shot for you LL: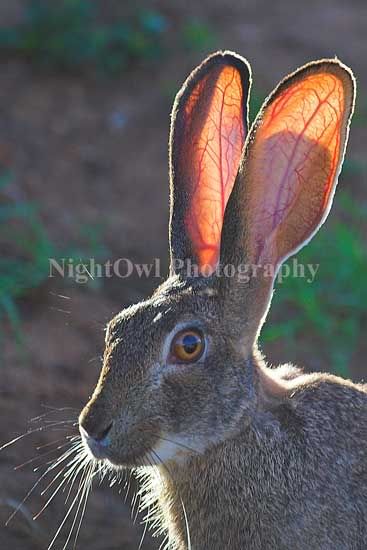 And a yellow tail mongoose that we just managed to capture on camera as it Dashed across the grass for cover.
And some more ellie shots in the water: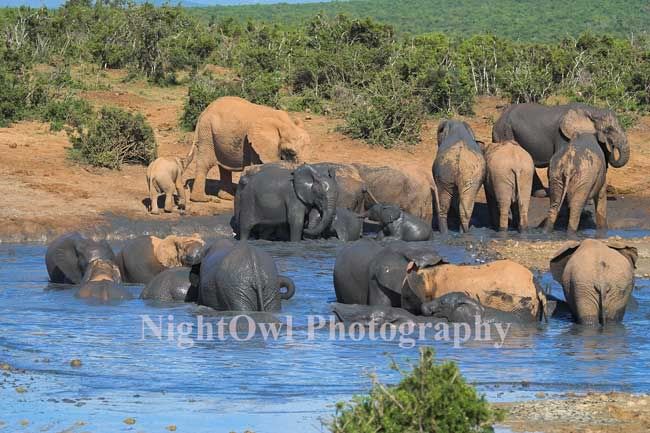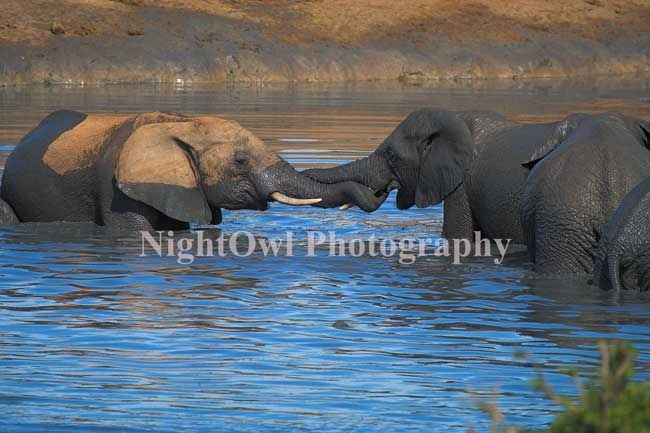 ---
Saraf: I'm starting the 25'th with the induction course, but during the interview they did mention some of the tasks: Fence patrol(Make sure the electrified fence is still 'Electrified' everywhere
), Anti-Poaching patrolls(Try and get those 'Mother...' that try and rob our descendants from the wonderfull experiences we have in nature). Then there's things that don't happen in the park, like fundraising projects etc.
Some of the projects in the parks are facillitated by the HR's
LL: Here's some picks where you might see it better.
She was standing behind that bush for a very long time, with very little movement. Most probably catching a snooze.
---
---
Who is online
Users browsing this forum: Ladybirder and 3 guests