Our Skukuza Halfmarathon weekend 3 Aug.

On 2 Aug. My family and I packed the car and drove from Pretoria to Neslpruit to meet up with our friends that live there. We all were going to the Kruger park tomorrow for the annual Skukuza Halfmaraton.
We arrived in Nelspruit at about 18:00 wich is why we decided to overnight at our friends place. JC and Yolani Kriek welcomed us to the lovely home and we settled in.
Early the next morning we packed the bakkie and wê were of at about 6:00 heading to Phabeni gate.
Passport photo


My SO and Little Wildkyker with JC and Yolani Kriek



A Quick bathroom break and we entered the Kruger through Phabeni gate


The road was quiet up to Skukuza. We arrived at the staff village and sportfield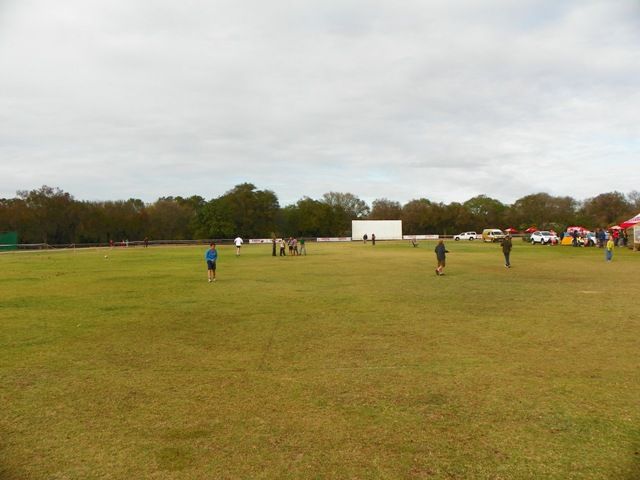 Lucky for us it was overcast and cool. We pitched the cazebo and chairs for the girls.


JC and I was taking on the 21km and we made our way to the start. The gun went off at 8:30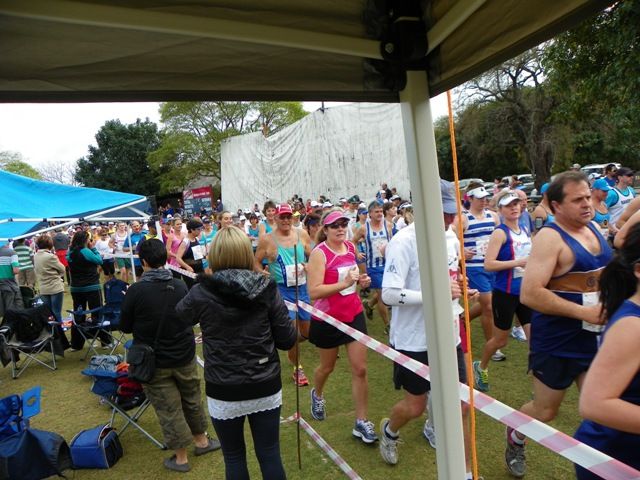 What an amazing experience to do a run in Kruger park. We ran through the staff village,gholf course and past the holding pens and mostly on gravel road. On the S42 past Lake Panic and on the H11 tar road before turning back to the staff village. Its not an easy 21km and the Kruger is not flat thats for sure.
When we got our breath back we braaied some wors on the skottelbraai and told our war stories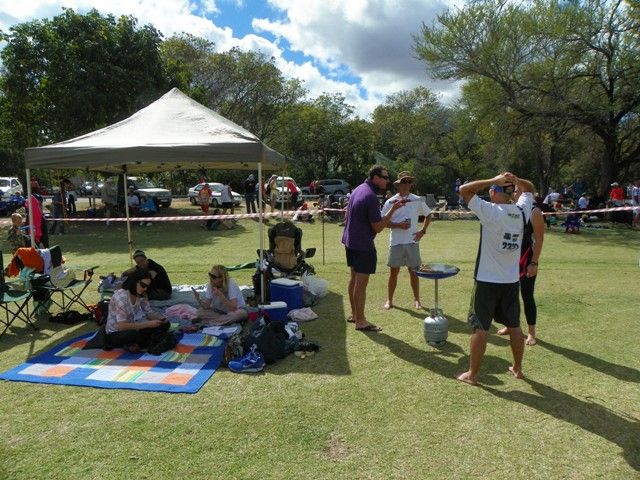 We had a great time there on the cricket field but was eager to get under a shower and to book in at Skukuza.
We were staying in Bungalows BE2 no 40-41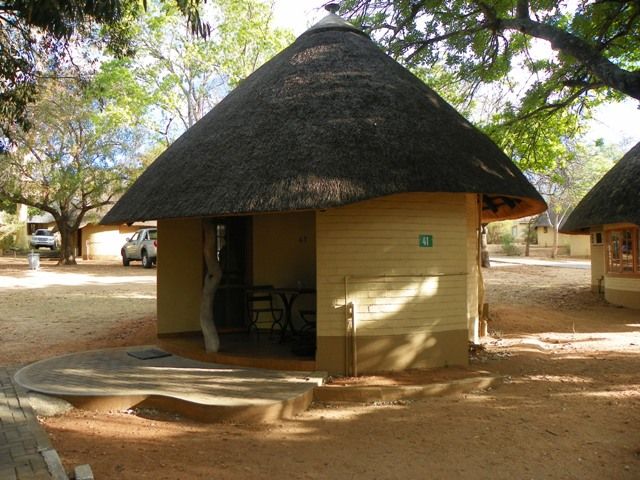 An afternoon nap was in order want ek was blerrie moeg!
At 16:15 we went on aan afternoon drive Over the Sabie river and the Maroela loop. We saw some general game but they were scarse. Down the H12 to cross the Sabie again and back to Skukuza when all of as sudden there this magical animal stood right on the side of the road


(It was getting dark and the Photos are not great at all)
At first I thought can it be, no its a White Rhino but then it lifted its head up high and I said its a Black Rhino!


It was a first ever for me. I tried to get some nice pictures but the light was fading.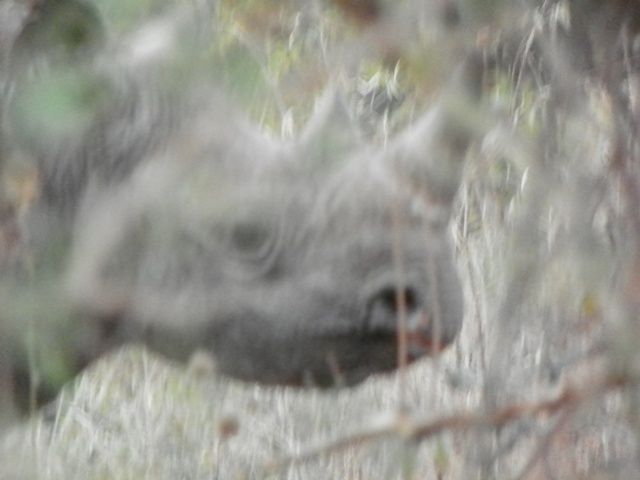 What luck and at last a Black Rhino!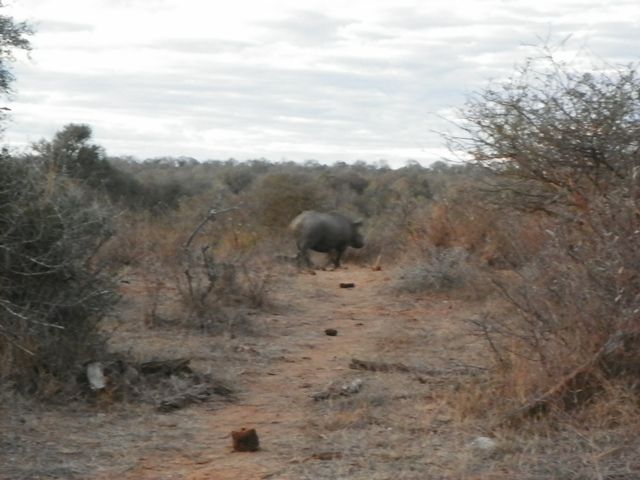 Back to camp we went to make fire and feed two hungry runners and their family


We had a lovely evening in company of good friends.
The next morning Little Wildkykertjie was awake first
We had a walk down to the river


JC and Yolani wanted to see the Selati restaurant so went there before we left


Passport photo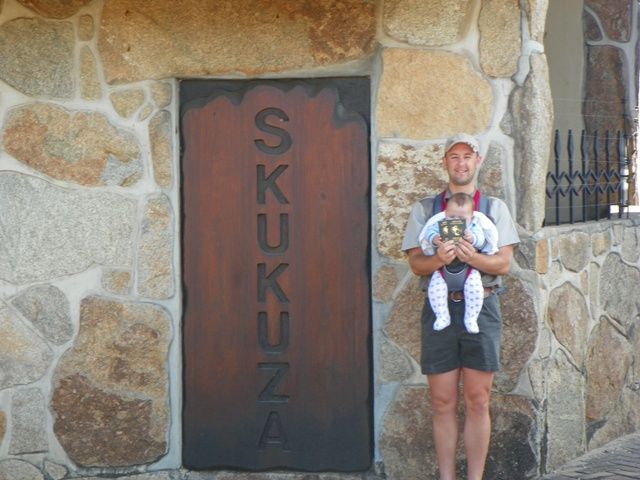 We headed down the H3 but game was scarse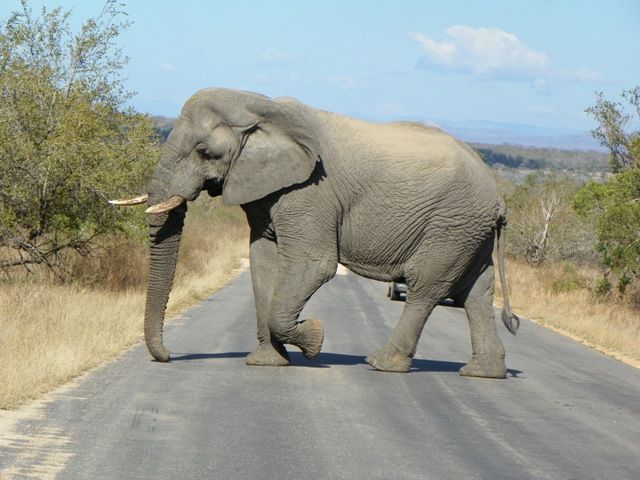 We stopped at Afsaal for breakfast and the bushbuck greeted us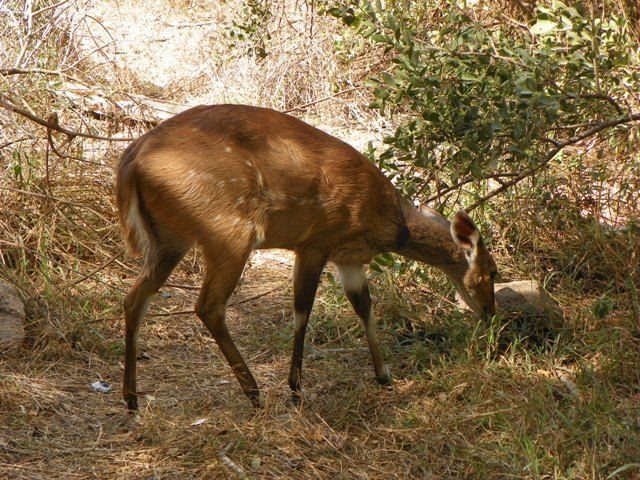 Little Wildkyker enjoying the fresh air and atmosphere at Afsaal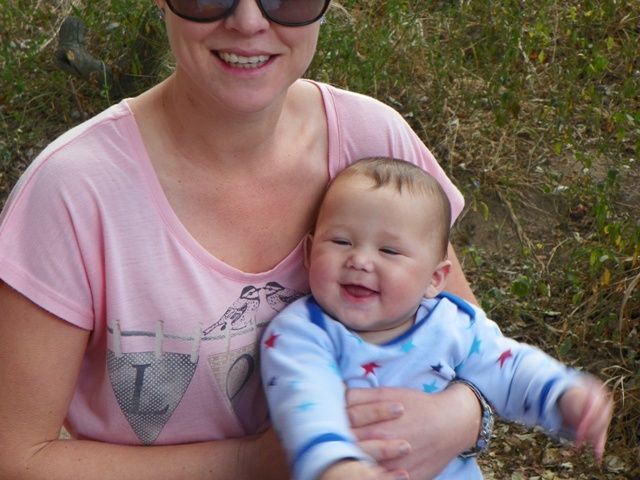 The two runners hurting but not showing it making breakfast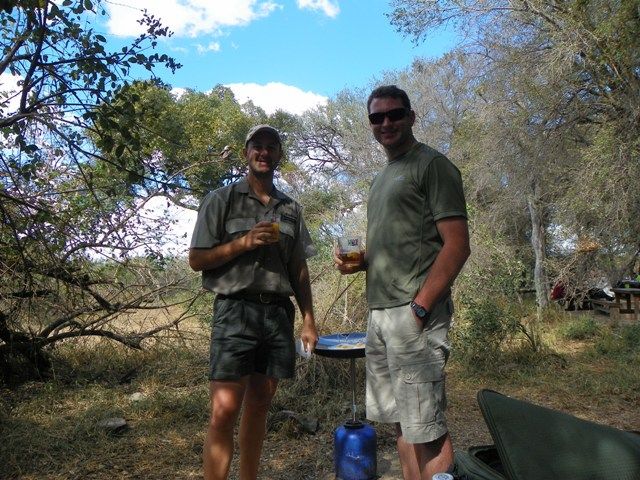 A Lovely breakfast


Passport Photo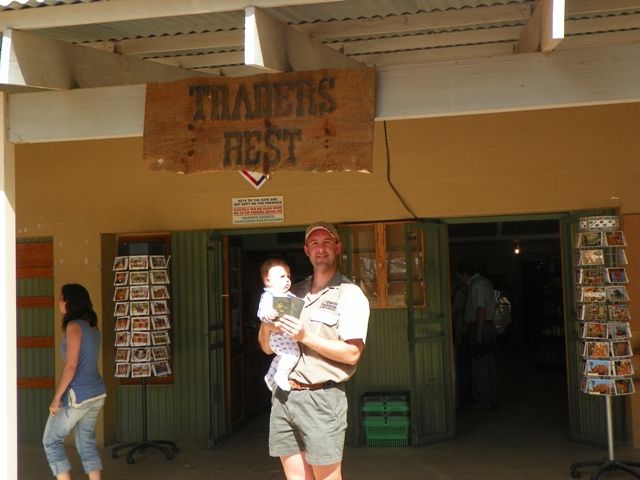 We headed South to Malelane gate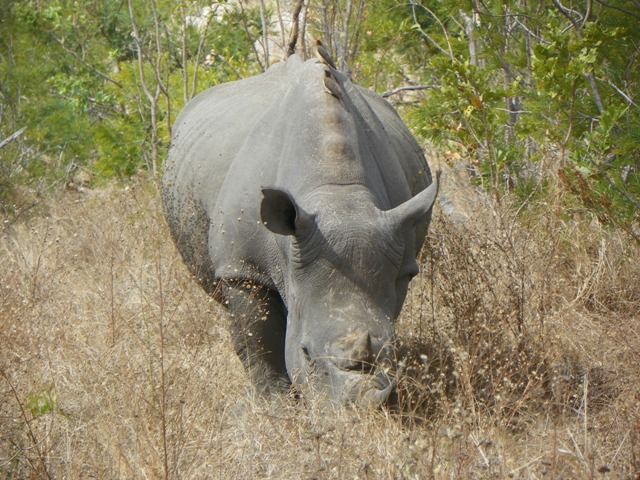 We exited at Malelane gate wich ended a short but lovely weekend in Kruger park.
A last Passport Photo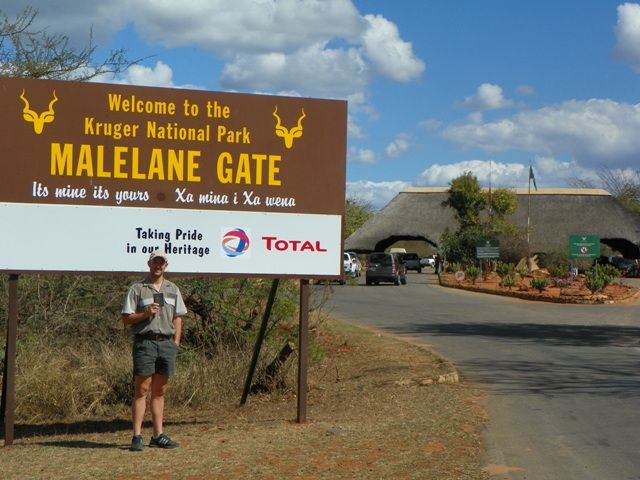 THE END

---
Who is online
Users browsing this forum: carolv and 2 guests