During my 7 days in the Park, I was very glad that I did not see any road kill, which somehow I always see. Also no accidents, I recall seeing that burnt out wreck of of that car of that lady that worked at the Finnish Embassy on one trip. Well, I guess it was too good to be true that I would avoid seeing something, and sure enough there was this, close to the Spider sighting. Maybe they got a SKRIK too. Just don't understand how this kind of thing can happen. It was not close to one of the camps, as an excuse to get there on time. So probably just plain speeding and losing control of the vehicle. Not what I like to see when I was so happy to be in the park again.
. Some Sanparks staff came to inspect the vehicle, and then left, presumably to come back with the right equipment to retrieve the vehicle.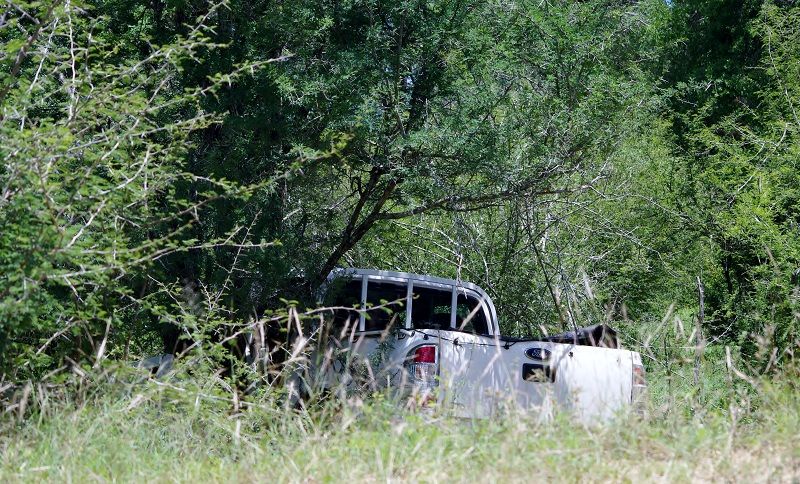 Carmine Bee Eaters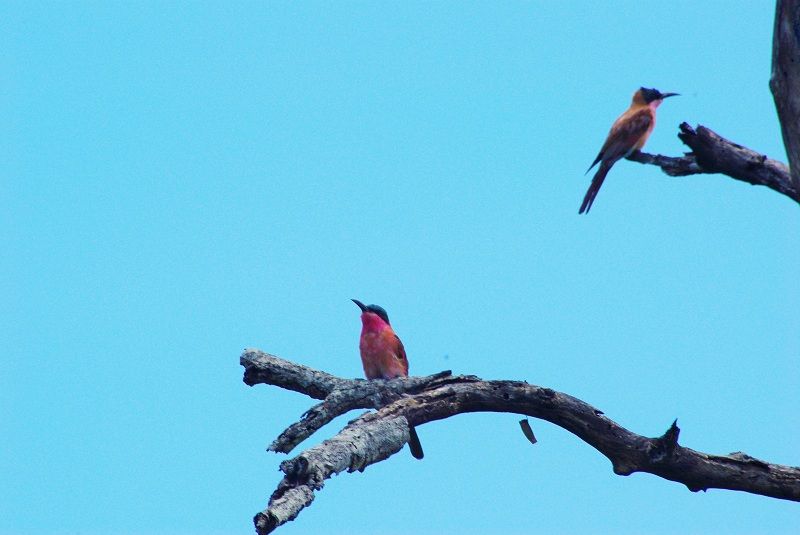 A Yellow Billed KIte was flying overhead, but I struggled to get a decent pic, directly into the sunlight. This through the car window.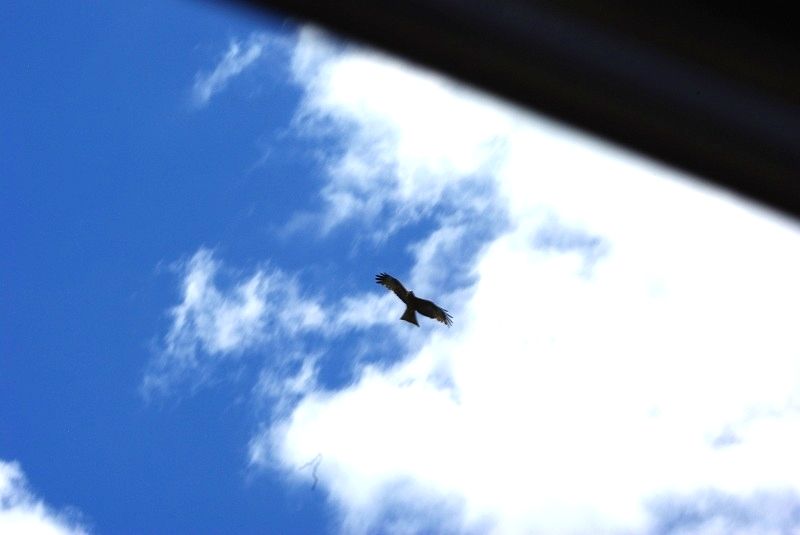 An hour or so before I need to make the return trip, and I figured I will have a quick stop at Skukuza, and see if I can see my friends, the Green Tree Pigeons. Sure enough they are there, though I struggled to get some decent shots- they were busy feeding, scuttling from branch to branch.
---
Kudus were still shy on the return trip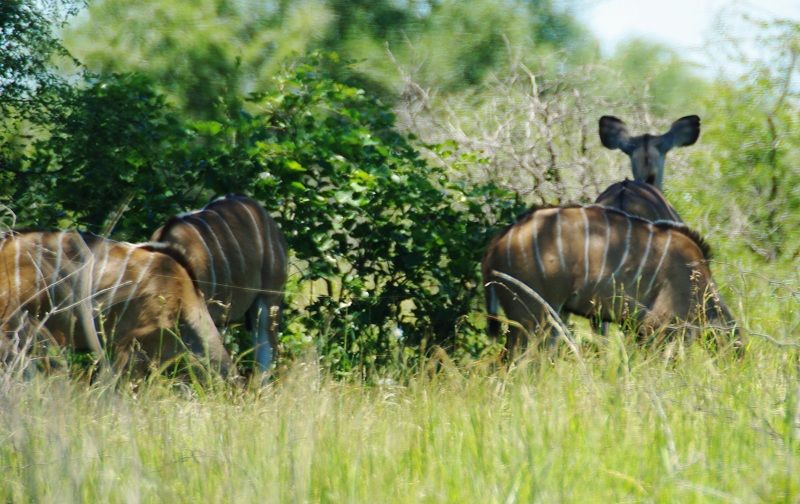 A flock of Wattled Starlings came for a quick stop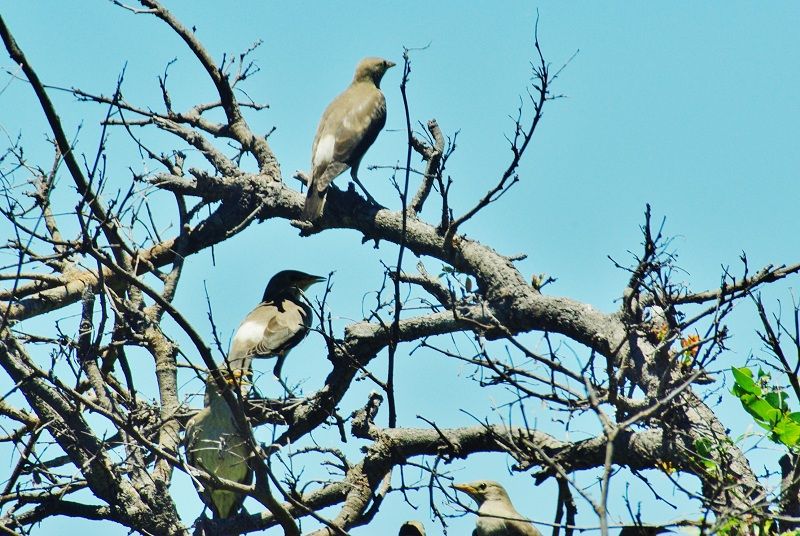 And then this stunner- Steppe Buzzard, I'm pretty sure. It was pretty much in the mood to pose.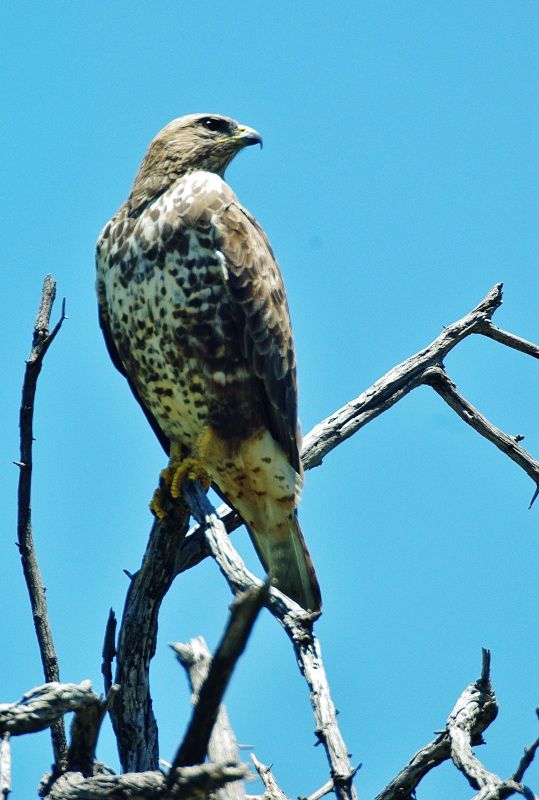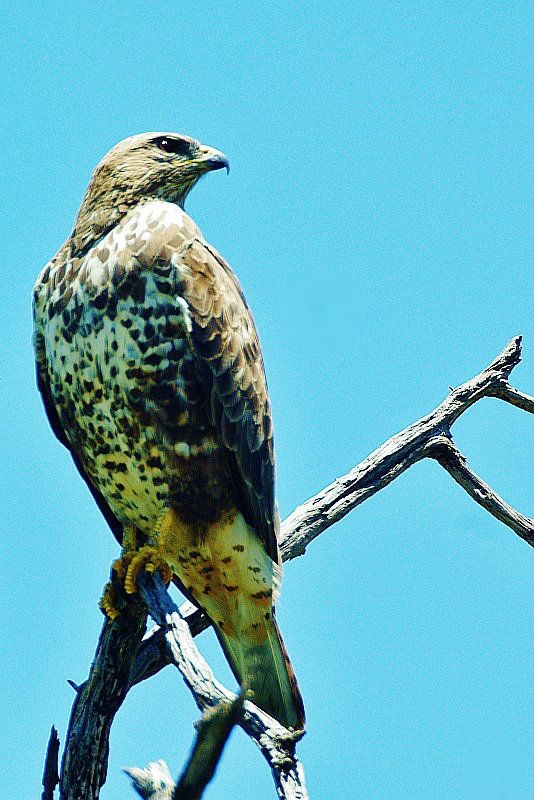 A Second Raptor
Good Night.
---
So sad to read in the newspaper and here on the Forum about the couple that was attacked and injured by an elephant bull in the north, so I guess my paranoia is maybe justified. That can not be a pleasant experience. But I am glad that the man is stable in hospital. Speculations also abound.
I am on my way out
and thoroughly enjoyed my 3 hours. The last sightings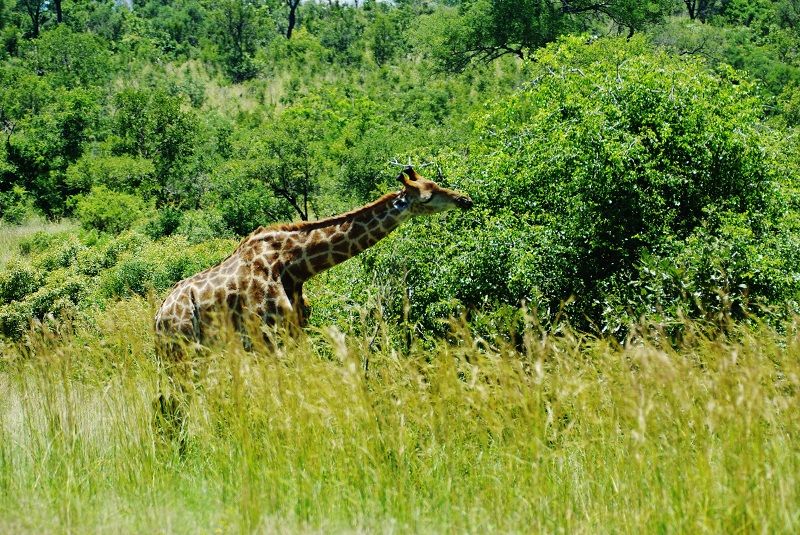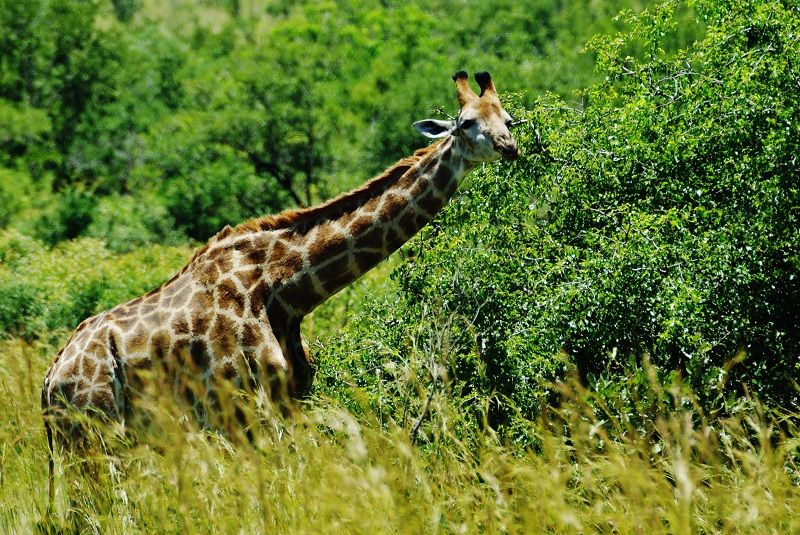 Lovely to see a Spurwing Goose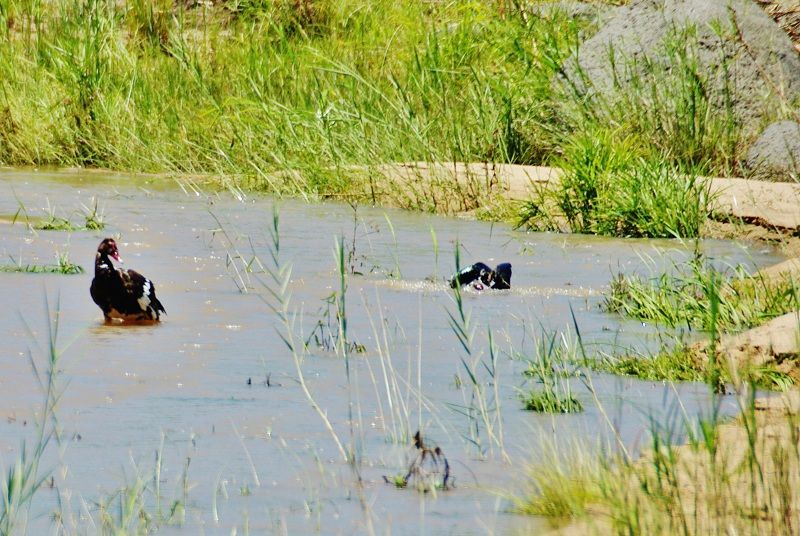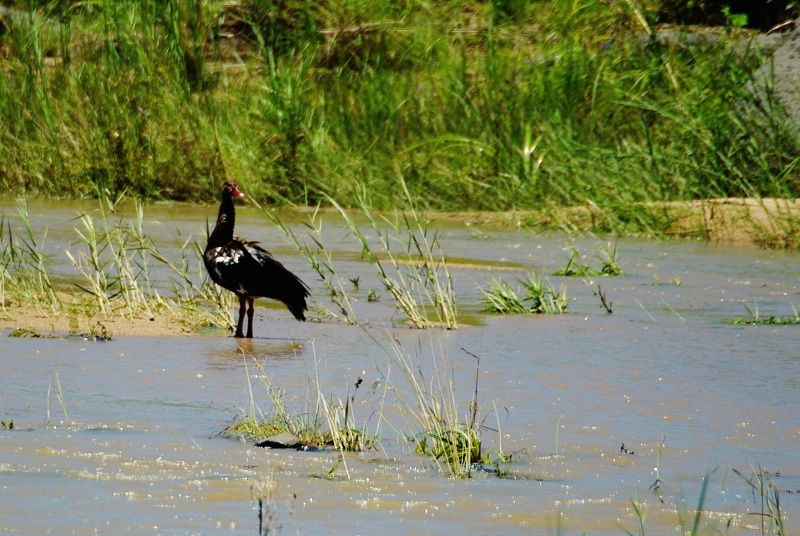 And the last- A Hammerkop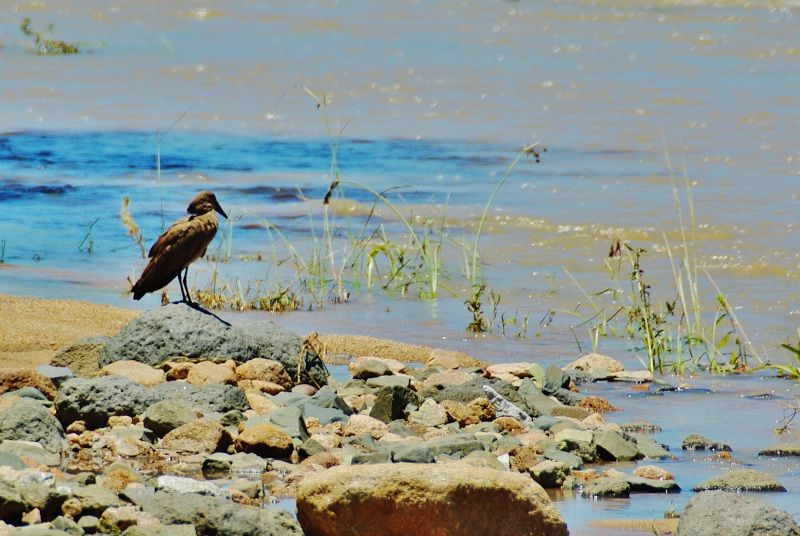 Our overnight stay was at a lovely country hotel, the name of which I shall not mention, lest I be accused of promoting something not allowed, and I will post this photo of the road to the place-lined with Jacaranda trees-and imagine travelling on this road when they are in bloom. Must be fantastic. Just love Jacaranda's.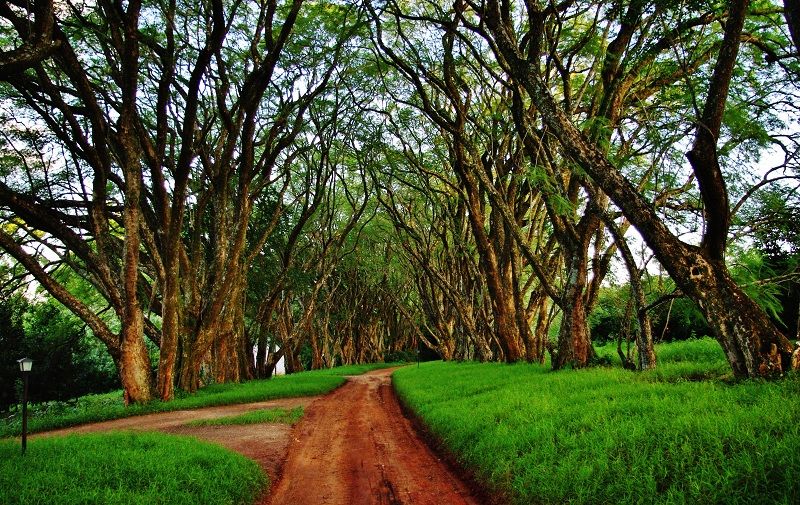 ---
Well folks, it remains for me to say THANK YOU to all of you for joining me on this Trip Report. I appreciated all your comments and input.

Sky
Trrp-Trrrrr
MM
BillyF
Heksie
Sparrow
Barryels
Granjan
Bushbuddies
Pumbaa
Philip1
Hilda
Sharifa
NetEk
Sheenaugh-Lee
Cape of Storms
Chickadee
Stampajane
Soft Top
Kaapsedraai
Carol g.
Aat
Onewithnature

Hope I have not left anybody out.

THANK YOU ONCE AGAIN.
---
---
Who is online
Users browsing this forum: No registered users and 5 guests