With a growing sense of sadness, I make my way to Skukuza and Lake Panic. A few more hours in paradise then it was back to smog, soot and taxi's. The contrast could not be more stark-the peace and quite of Kruger, relax, with the only thing that gets the adrenaline flowing is the animals or scenery.
Sabie River was a hive of activity, much more so than on previous days, especially elephants. Not that I could enjoy much of it, time was beginning to press if I wanted to spend time at Lake Panic. But jou just can't resists this-I love it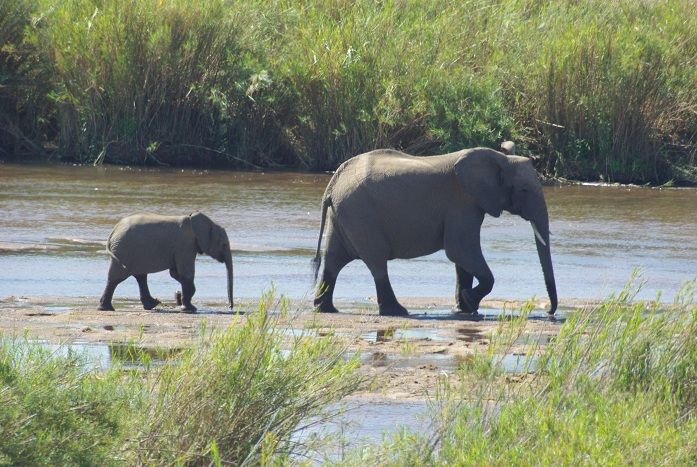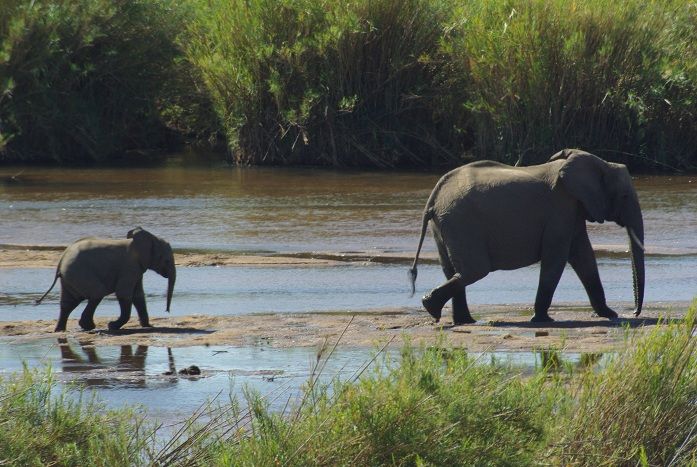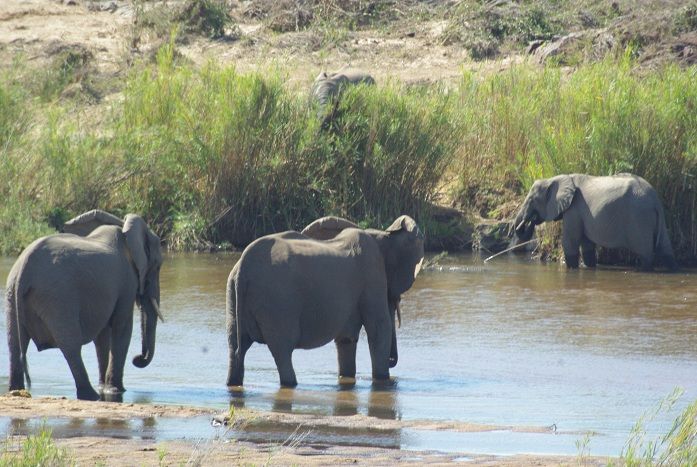 And then a sighting I had hoped for all along
-Except that I did not have much time to spend here. I wish I did, and to make matters worse, this was another of those occasions when these Safari vehicles parked in such a way, a terrible angle acatually, that allowed hardly anyone to enjoy the sighting
While I appreciate that they have customers to keep satisfied-hogging this sighting only ncreased my sadness. A lioness with cubs. I did not get to see the cubs and allowed myself only a few pics.
Some buffalo on the road to delay me even more
But I will stop for birds. Especially if it is a bird I appreciate seeing-Whitecrowned Shrike.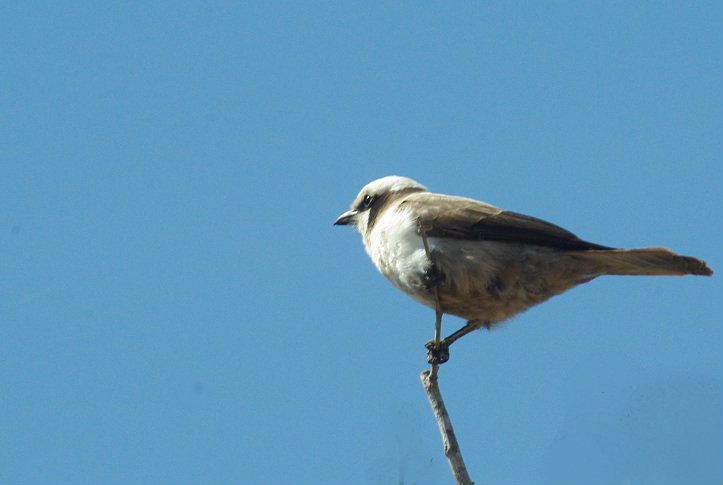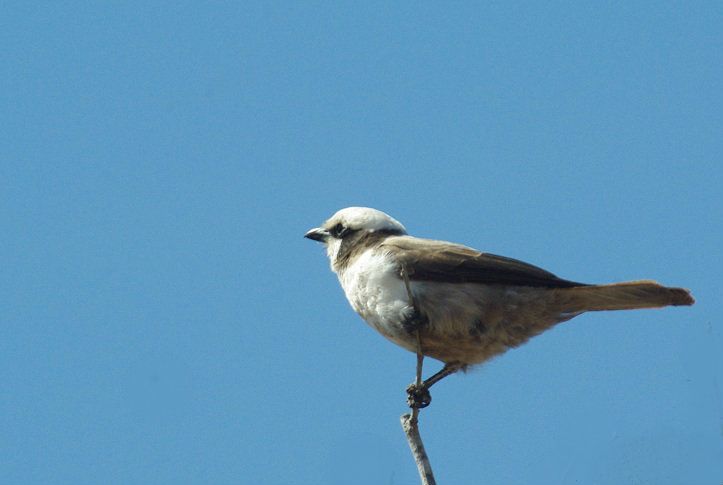 Or a golden breasted Bunting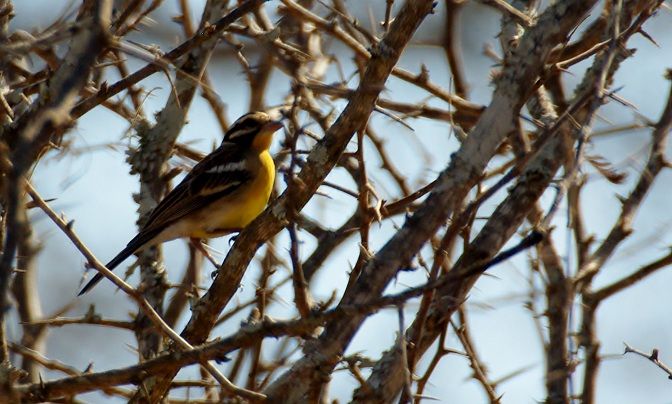 Last edited by
noel
on Sun Oct 14, 2012 3:26 pm, edited 6 times in total.
---
And onto Lake Panic, where I got thebest possible welcome. Walking down to the hide, this beauty came to sit on the fence right in frint of me. Such a beautiful bird. Forgive me for posting all 3 pics I managed to get.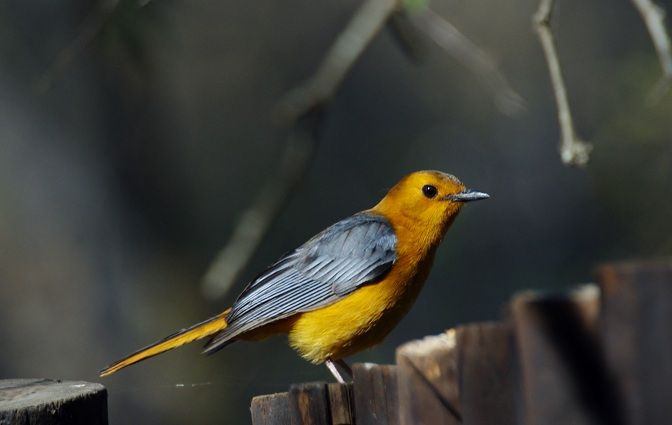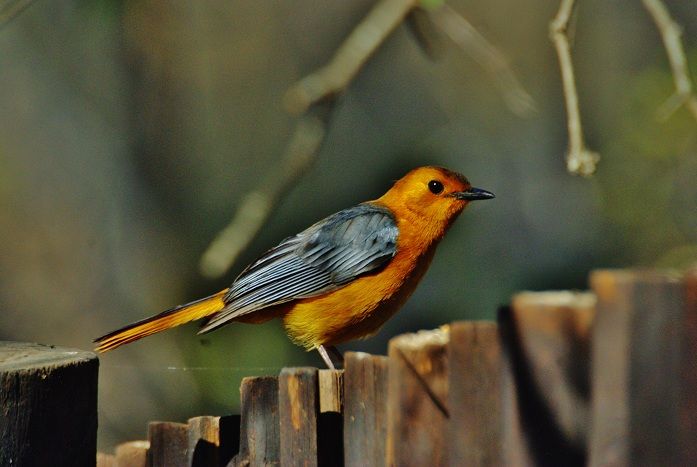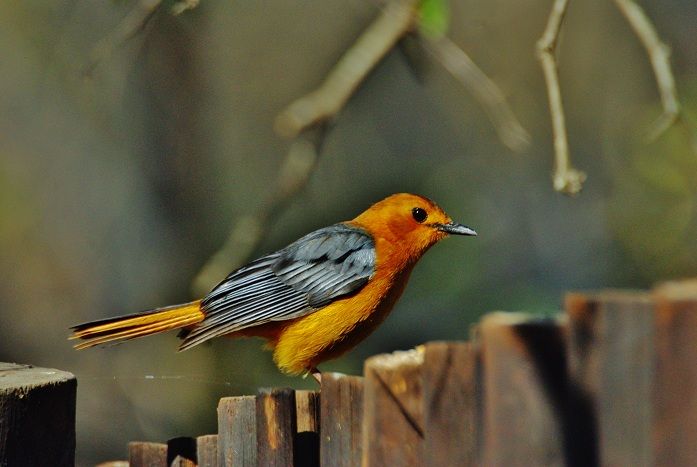 Time to settle down for an hour or so, and take in the wonder of Lake Panic and all it inhabitants.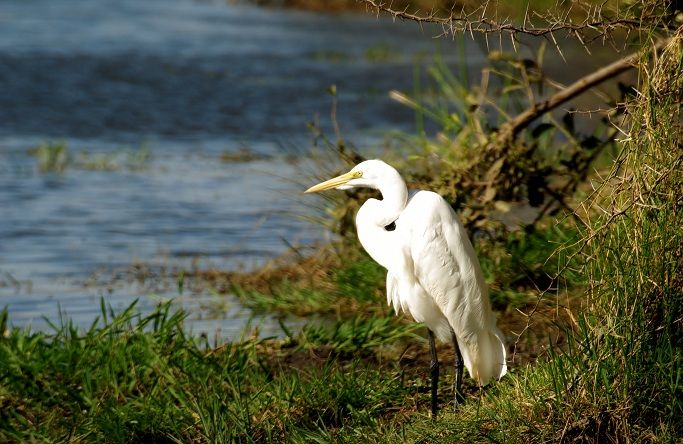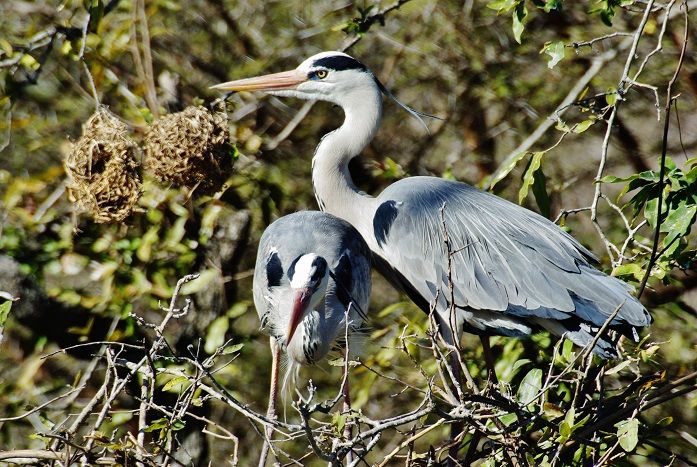 ---
Moving on towards finishing this TR.
Hippos @ Lake Panic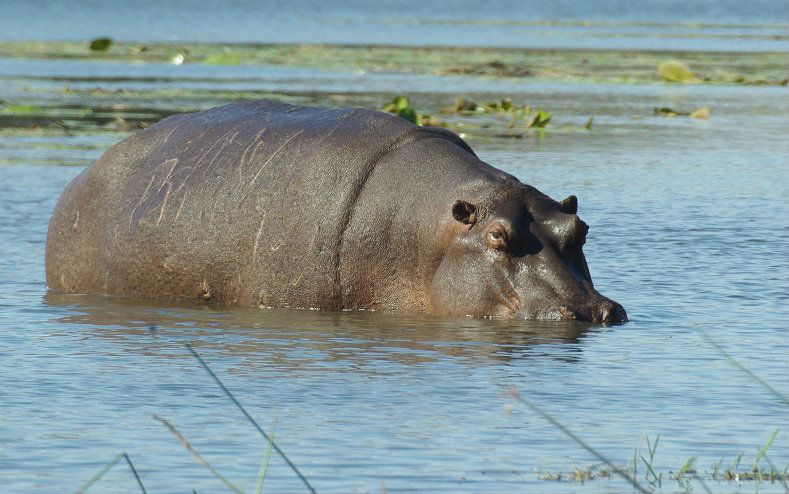 This one had an ugly open wound-these animals can be so vicious.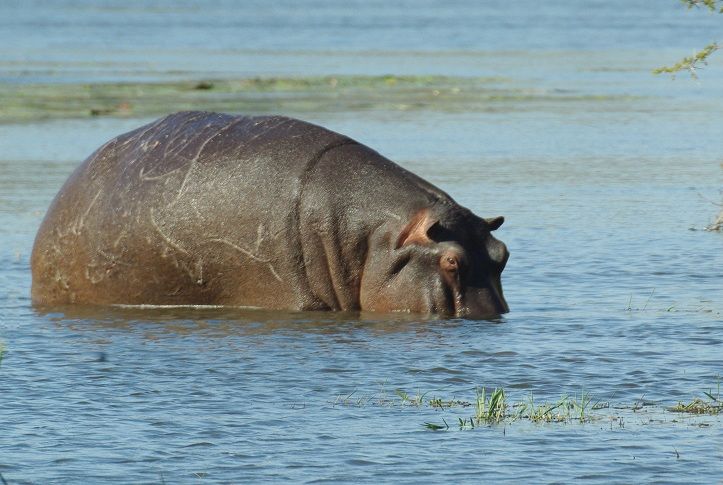 The Crocodile was trying to hide-this was all you could see.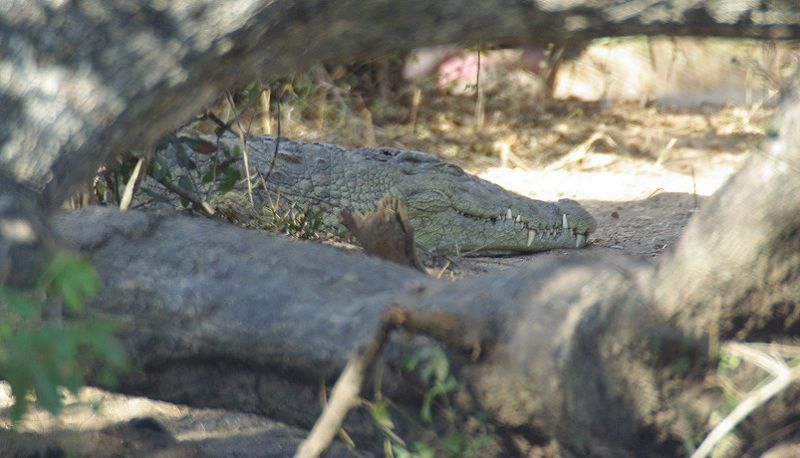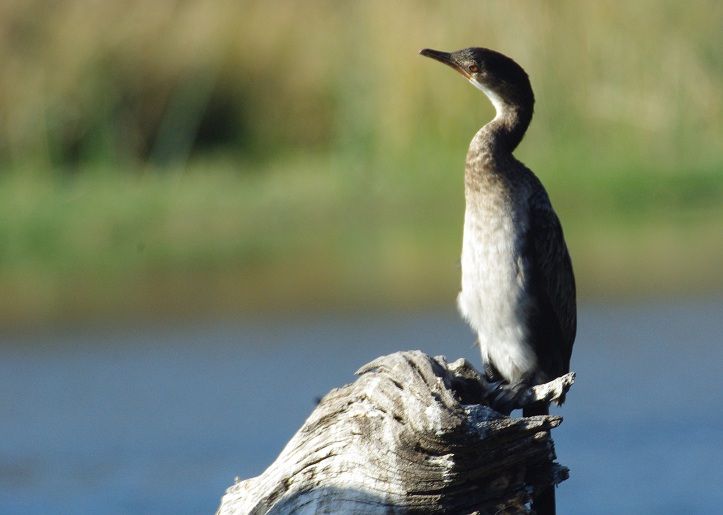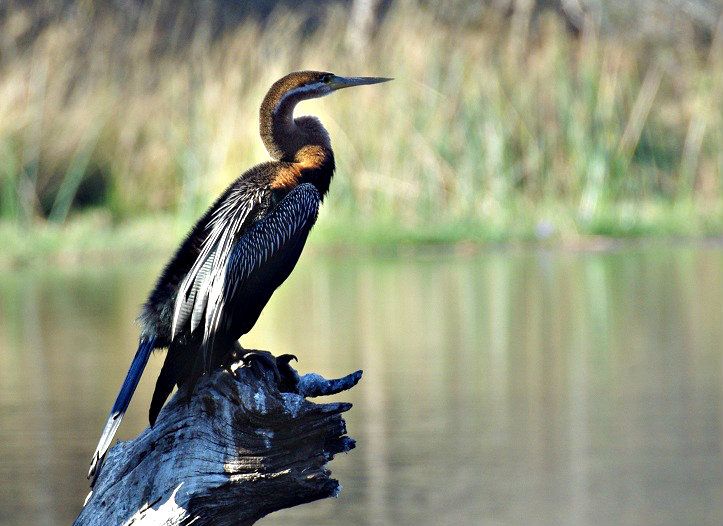 ---
While we are watching the Darter in the water, then getting out, we did not notice another Darter that had quietly slipped inot the water to do some fishing. It was noticed when it came up with this. The camera's went berserk-some serious equipment on this occasion-one guy's camera could take 11 frames per second, and another 12 per second. Phew-sounded like machine guns in Lake Panic.
Then it was getting to a tree, balancing, all the while having to keep the fish i.e. not losing it.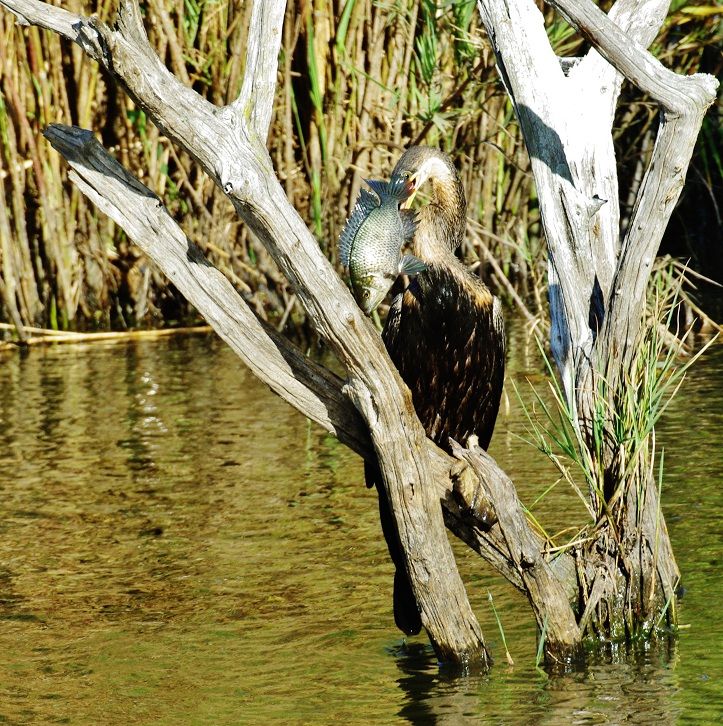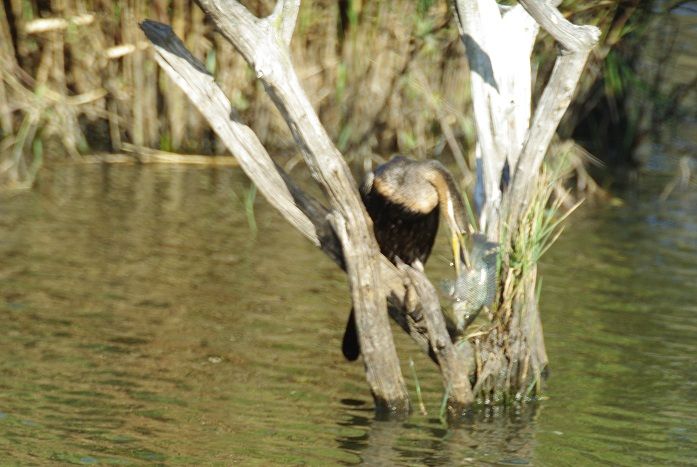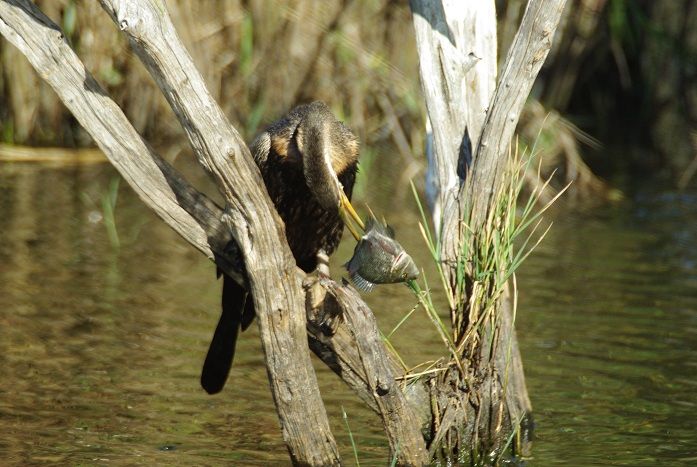 Eventally able to manoever the fish so it can be swalloed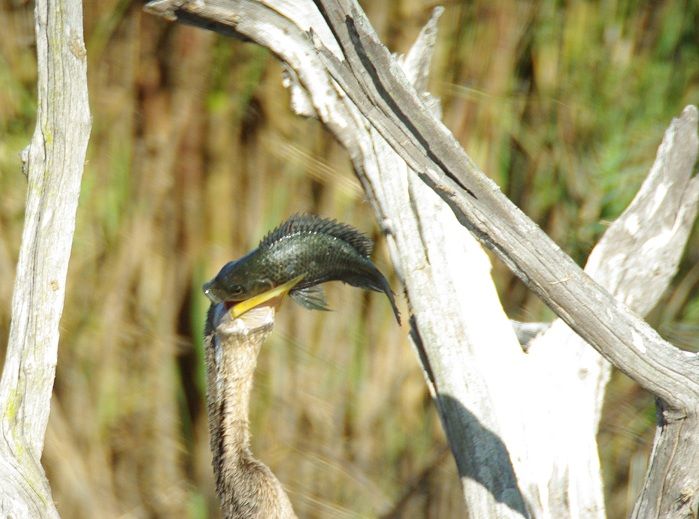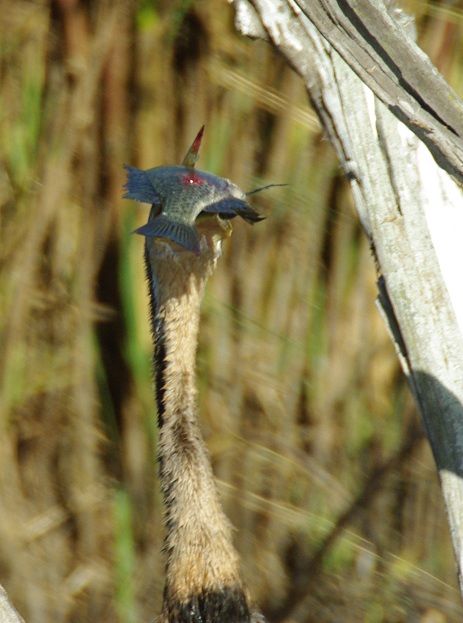 and it was gone-unbelievable-such a big fish .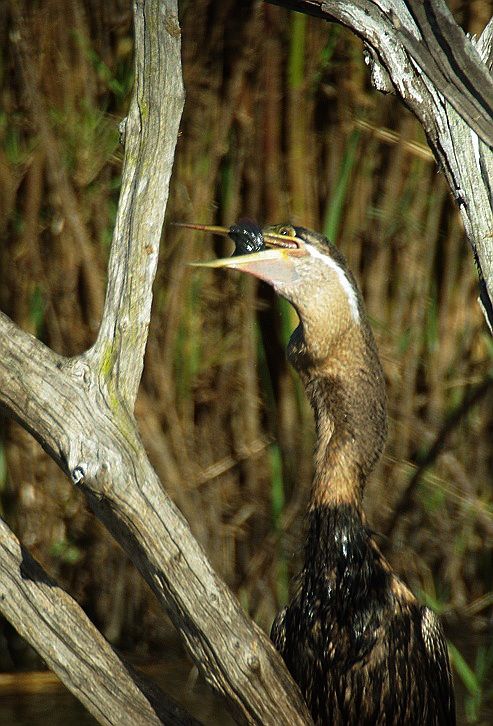 After that show, it was time to move on-but as I leave, yet another bird crosses my path to give added delight to a wondeful time spent at Lake Panic.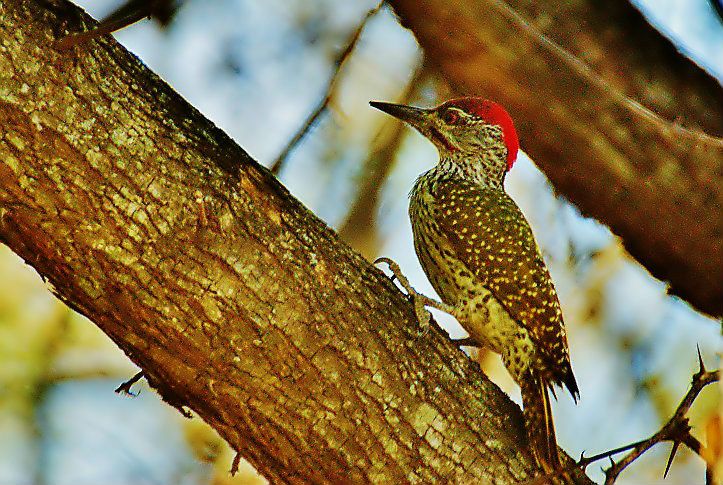 ---
Nothing much to see between Skuks and Transport dam. On the horizon, something we do not like to see in Kruger, but I guess its part of the cycle of life here too. Fire.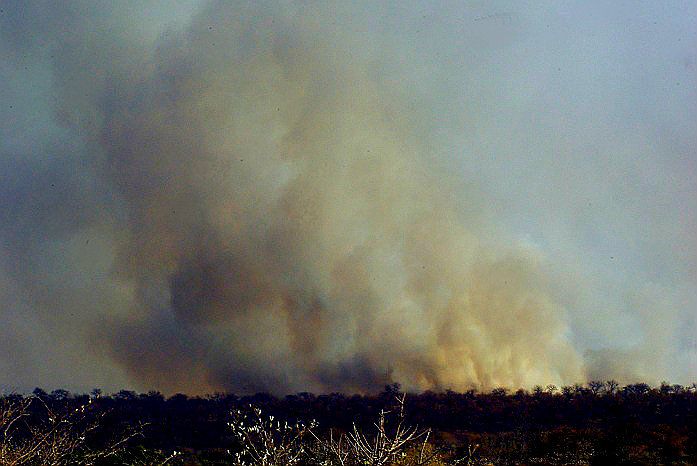 It is hard to believe that something so destructive can be beneficial. I did learn though that you should be there with your camera when the fire subsides-the road was literally strewn with Drongos, Lilac breasted Rollers and other birds feasting on the insects that were fleeing from the fires. Hundreds of birds which I thought I captured, but I can't find the photos.
Transport Dam had a delight.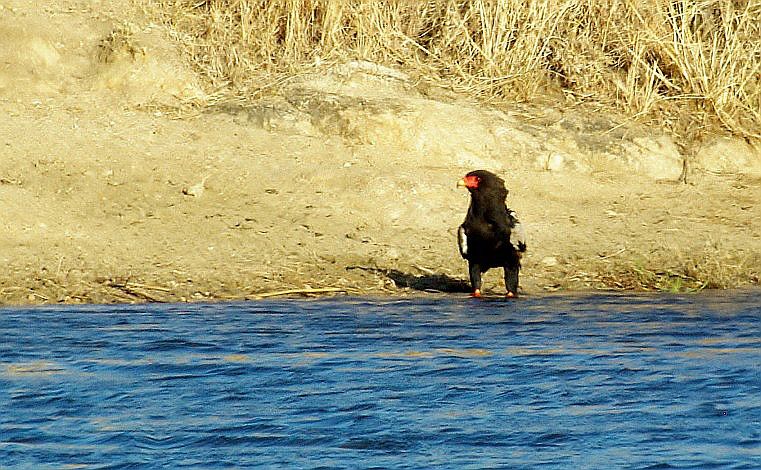 It was not doing anything other than looking from left to right. I was hoping it would have a bath, but I guess it saw my peeping tom tendencies
.
And this is the kind of sighting I like when exiting the park-Brown Snake Eagle, which I had only seen at a distance. Weel this one was too, but at least I could get a decent shot.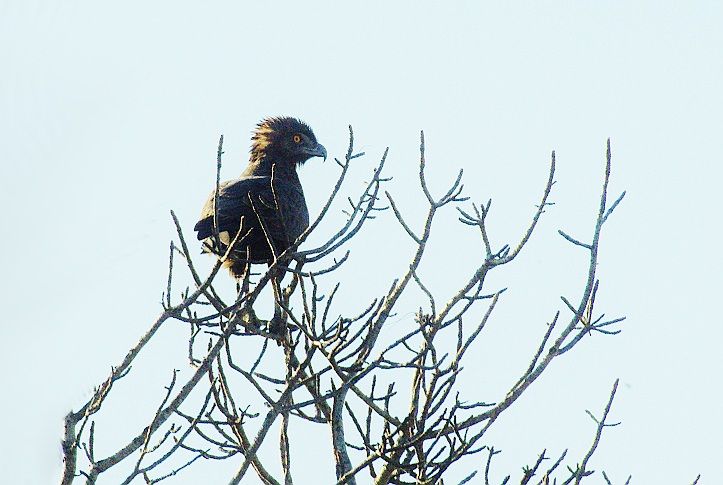 Should have removed some of those twigs, but I'm too lazy
At Shitlave Dam, the green backed Heron was-for once, out in the open.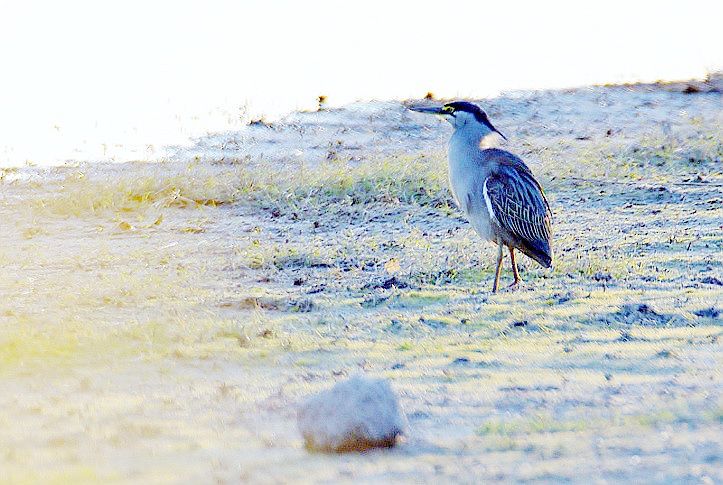 They grey heron caught something for dinner which it played around with for a while before swallowing it. It kept washing and washing whatever it had caught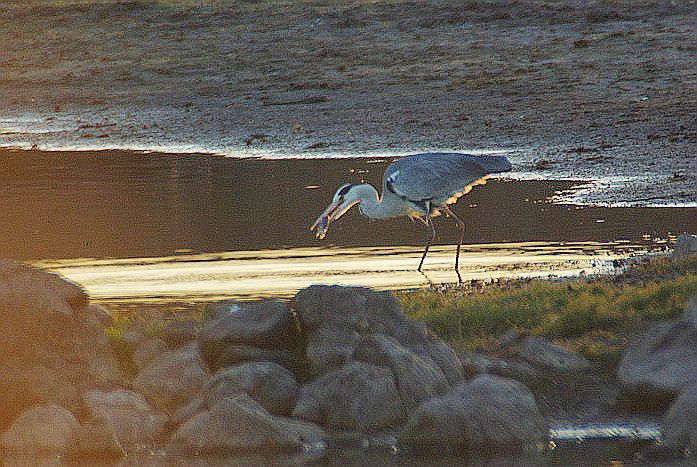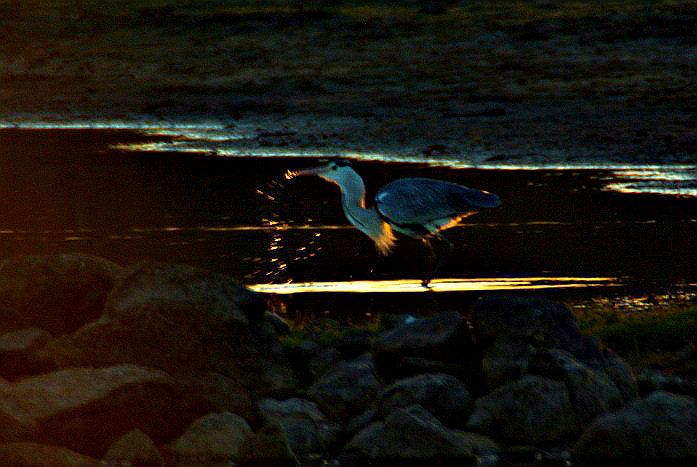 My love of feathers still strong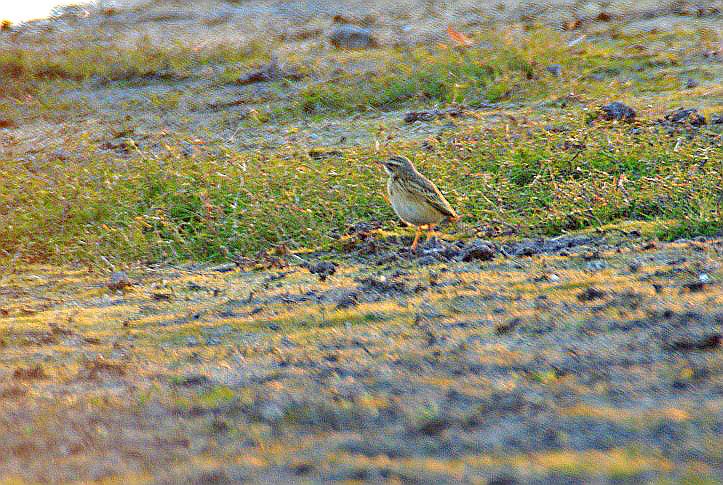 ---
And the very last- sunset to keep the fire of kruger love burning.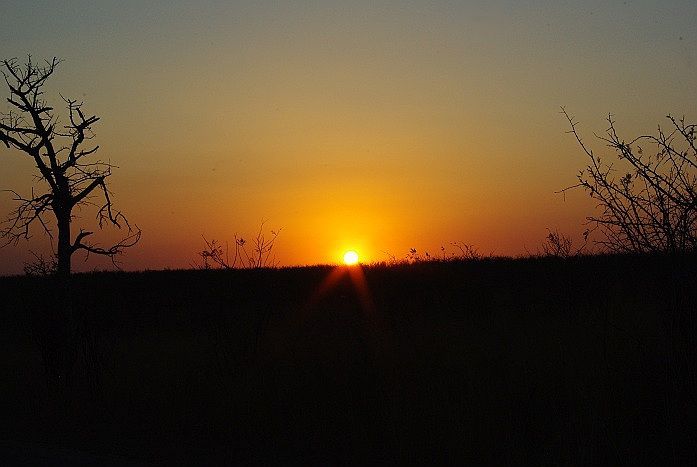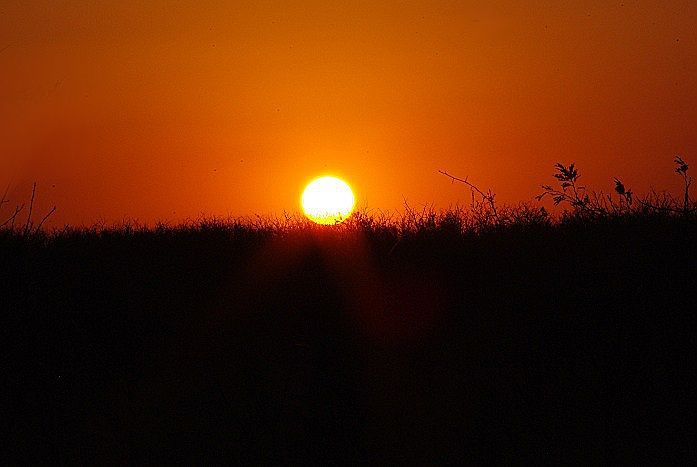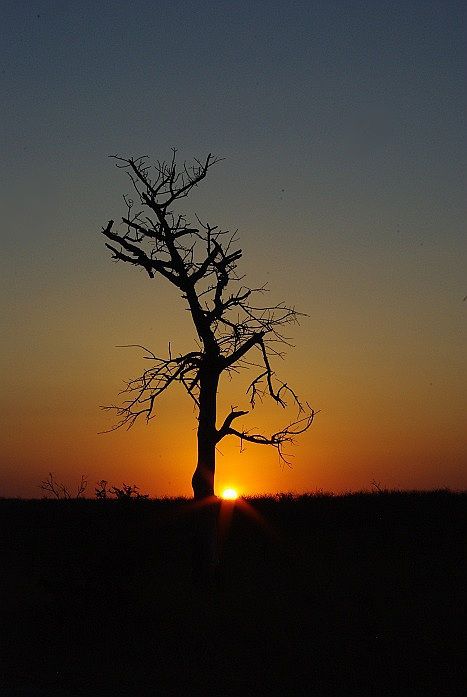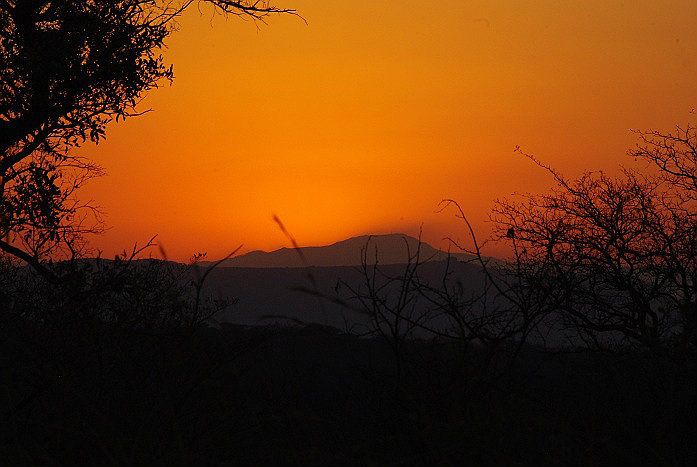 and then.... well you know sometimes you just have an intuitive feeling that kruger is gonna give you one more special sighting before you leave. I should have followed that intuition, and prepared myself for it, except I did not
I just had a feeling I would see something special, and sure enough, it happened about half a kilometer from Numbi gate. It was almost dark, I had packed the camera away, ready for the long trip back hom, and what should be on the road.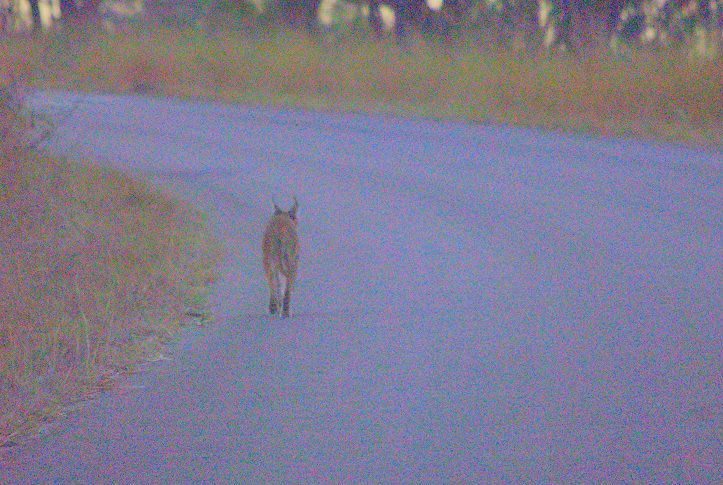 A caracal. Can you believe it? In one day I see a Serval and a Caracal. Grabbed the camera, but of course I needed to do some setting changes for the low light, so this shot was taken with settings for the sunset-not the best for capturing a caracal.
My first ever caracal in Kruger Park.
Now more than ever I just wanted to turn back and ask if they had a place for me at Pretoriuskop.
But, unlike Heksie, I can show a Caracal
.
I did reset the camera, but by then it was gone, so only got this ... aka Heksie style of capturing a Caracal.
I'm sure that is the tail towards the left
.
---
And it remains for me to thank everyone for joining, looking and commenting on my TR. It is so very much appreciated.
Cheetah2111, Okie, LindaS, Sharifa, Elsa, Rooies, Meandering Mouse, Barryels, Hilda, Hippotragus, Spargish, BillyF, Heksie, PetraJ, Delene D, Tobeio, Rookie2009, Cape of Storms, WendyA, Crested Val, Pumbaa, Normana53, Mposthumus, Delacc, Chiranda, Janeli, Tedredum, Trrp... Trrrrrrrr, Philip1, Onewithnature, Hoyle, Granjan, BushBaptist, and just in case I left someone out, those I left out
. I consider myself blessed to have you commenting and looking. And looking at this list-nothing but a bunch of KRUGER LOVERS
Well, reflecting on that omen-it worked some wonderful charms. Elephant on arrival, Caracal on departure. A long list of birds I have not seen before, as well as the regulars, the ones I love seeing and wanted to see, Kudus in abundance, the Big 5, some forumites. Best of all-just being able to sit somewhere, knowing you are in the place you love, appreciate and honour! There's nothing quite like it! Maybe I'd better retract that-some will say the same applies to KTP, or for our American friends, Banff National Park, or Yellowstone. I'd guess a lot has to do with our subjective appreciation. And our attitude. That is the difference between poaching idiots and the people on this list.
And lastly-I see I have grown a horn these day. I'm so chuffed
.Thanks for the nomination and the award.
My highlight-seeing this reflection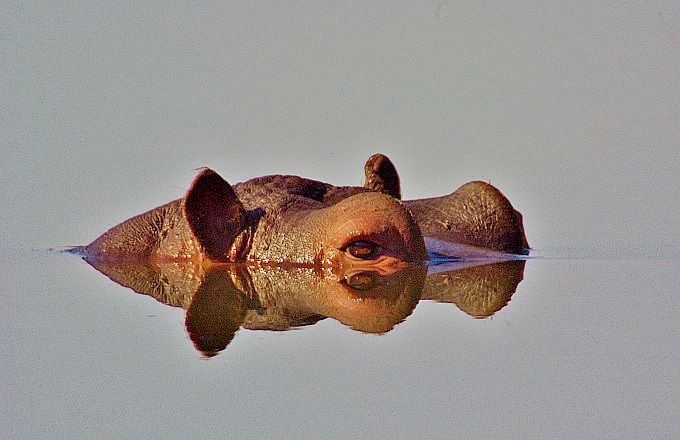 Cheerio-C U around the forum, now that I'll have more time
---
---