We left for KNP park on Friday 22 June 2012 from Joburg. This was the first trip that we did not stay inside the park but was the best by far. We stayed in Kruger Park Lodge which was about 15 km from the Phabeni Gate. In the 9 day stay we seen about 44 lions(12 sightings), 19 leopard (16 sightings), 1 cheetah , a back of wild dogs. (+ 20), 3 sighting of hayena, 2 civets and many more
Saturday 23 June 2012
Bride of Lions on H11 hunting
Breading set of Leopard H11
Lioness plus 2 cubs H4-1 Cuasway on rocks
3 Lioness H4-1 1km from Cuasway Sitting in riverbed
2 Lioness H4-1 6km from Cuaseway hunting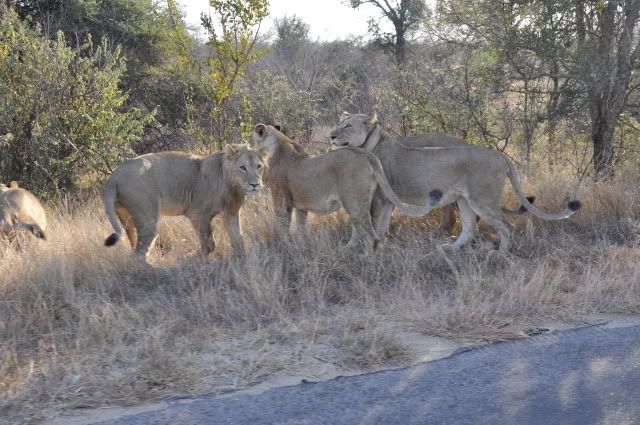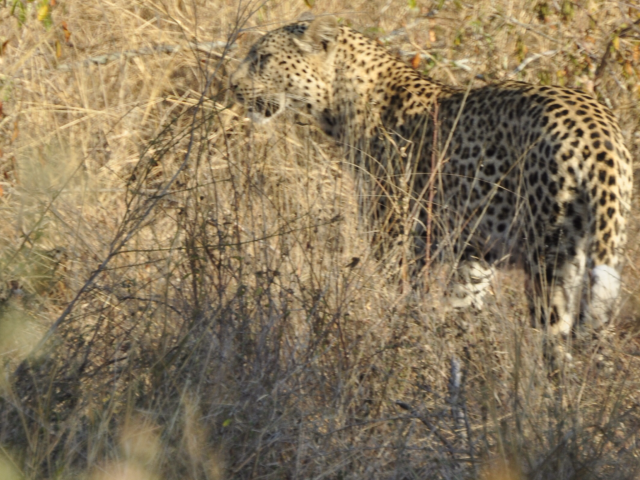 Sunday 24 June 2012
Breading set of Leopard at transport dam
Breading set of lions just bass Tskowane
Leopard with kill H10 9 km from lower Sabie
Big Male leopard H10 walking on the road just by the lower Sabie Bridge
African Civet on H10 just before leopard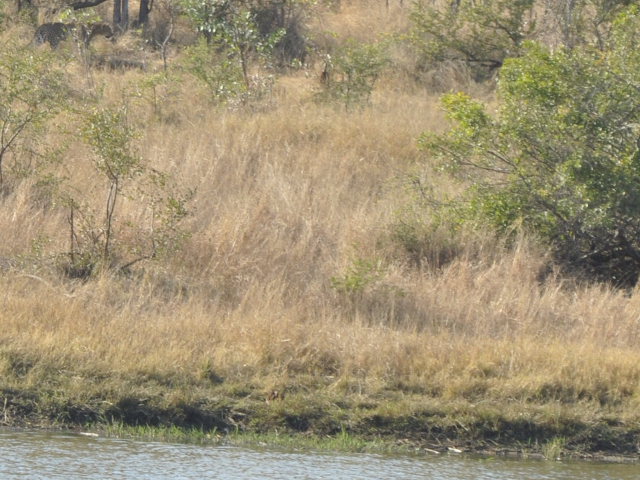 Monday 25 June 2012
Lioness with her 2 cups were on the same spot on the Cuaseway
Leopard on H4-1 just run across the road
Tuesday 26 June 2012
2 Leopard on the bridge just after afsaal
Leopard on S114 hunting runnig across the road stalking Impala
Big Male Lion on S119
2 leopard cups on S65
African Civet on S1 just before S112
Hayena at Paul Kruger Gate running on bridge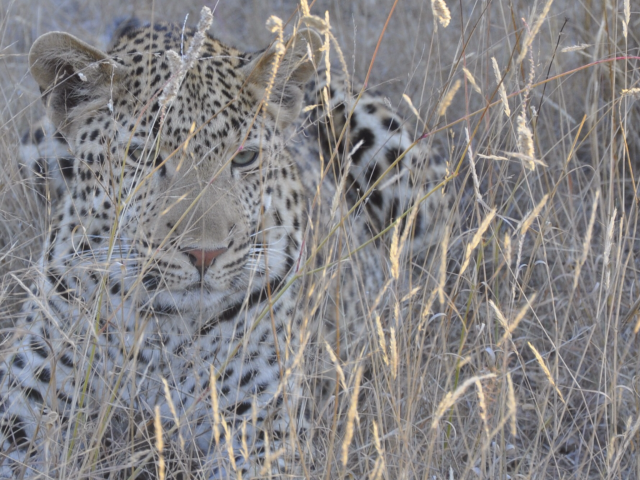 Wednesday 27 June 2012
Big male leopard on S65 same place where cubs were
Lioness with 6 cubs 200m from leopard on S65
Wild dogs before transport dam
Leopard H4-2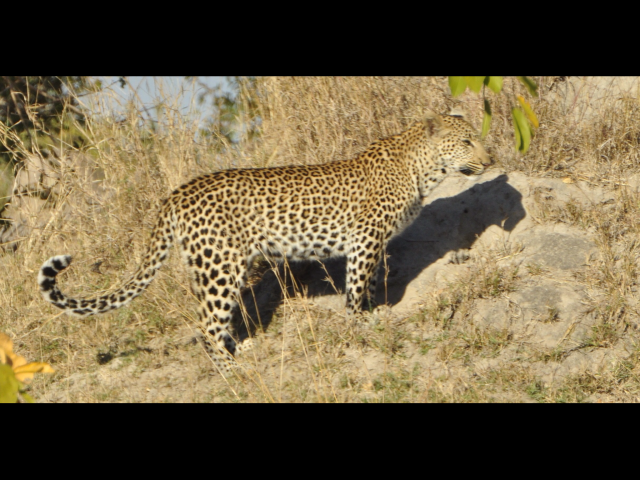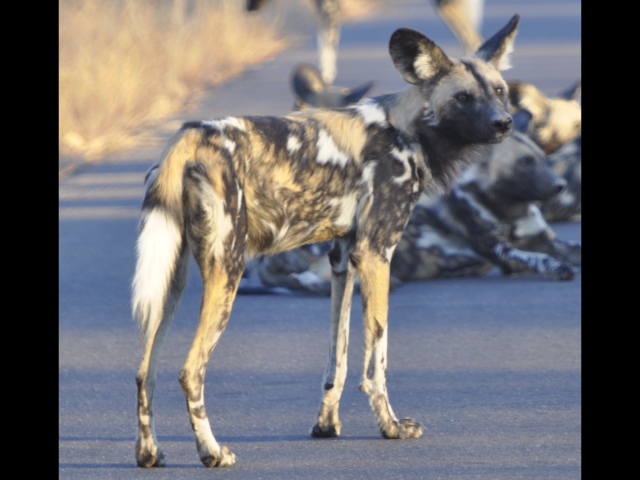 Thursday 28 June 2012
Lioness on waterbuck kill just bass S100
Leopard with kill in Tree on H4-1. Lion chased leopard away and stole its kill, elephant seen lion and got scared and chased away lion. Leopard then claimed a big tree and set there. Lion dropped the kill on the floor And run away.
Friday 29 June 2012
Leopard in tree on H4-1 3 km from Nkulu going torwords LS
Leopard on H4-1 3km from H11 turnoff
Bride of lions on H4-1 20m after Cuaseway
Cheetah on S1 3km from gate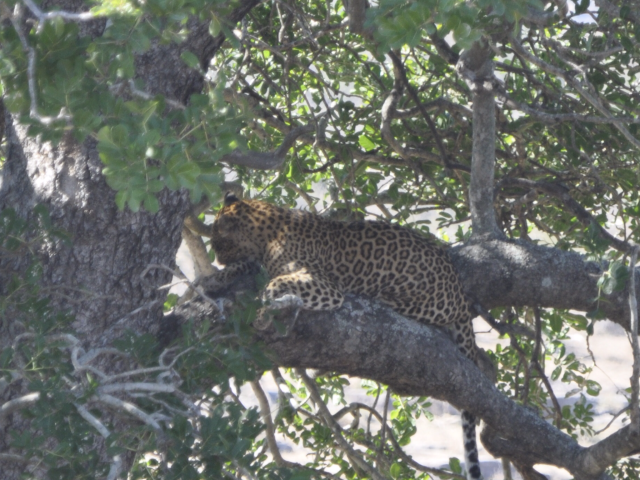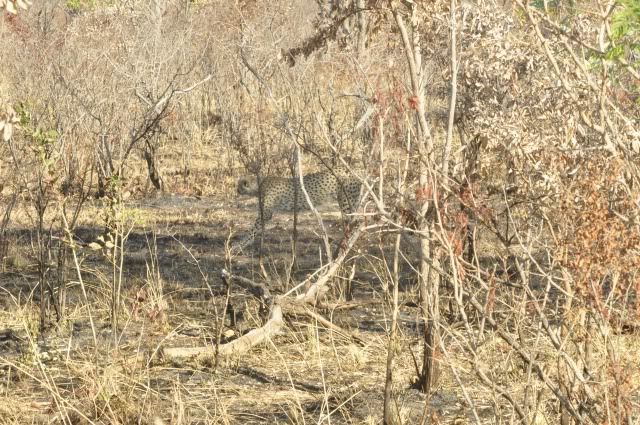 Night Drive
2 leopards on S3
Bride of lions on H11
Hayena
Alot of other stuff
Saturday 30 June 2012
We went in very late
Male leopard on S3 1 km from gate
Sunday 1 July 2012
2 leopards on S1
Bride of lions
Hayena
Last edited by
Bobby V
on Mon Jul 30, 2012 4:49 pm, edited 3 times in total.
---
Who is online
Users browsing this forum: No registered users and 5 guests