Thank you Born Free for your kind comments.
15/6 continued. The S90 had a few more surprises. This Bateleur had just killed a Francolin and spent the next half hour devouring his prey. In this photo he stretched up and gave a call which is the first time I have herd a Bateleur call.
This young Kudu was also browsing on the low bushes scattered around the grassland.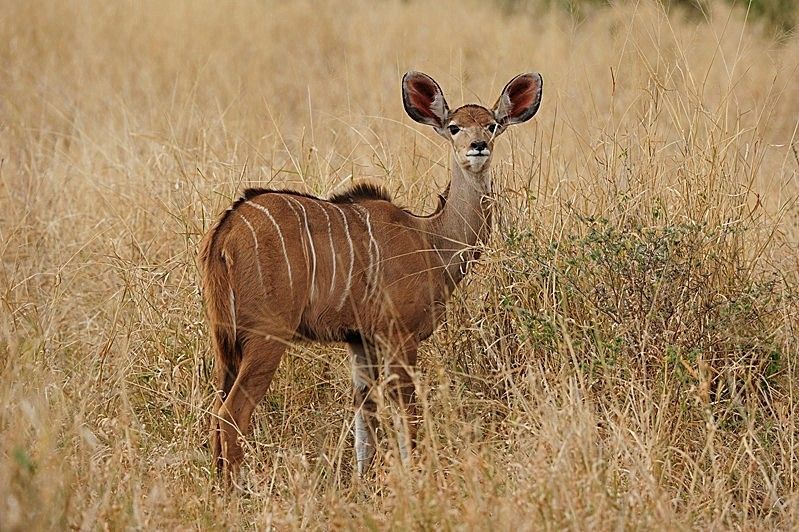 And this old Wildebeest bull was simply standing and surveying his territory.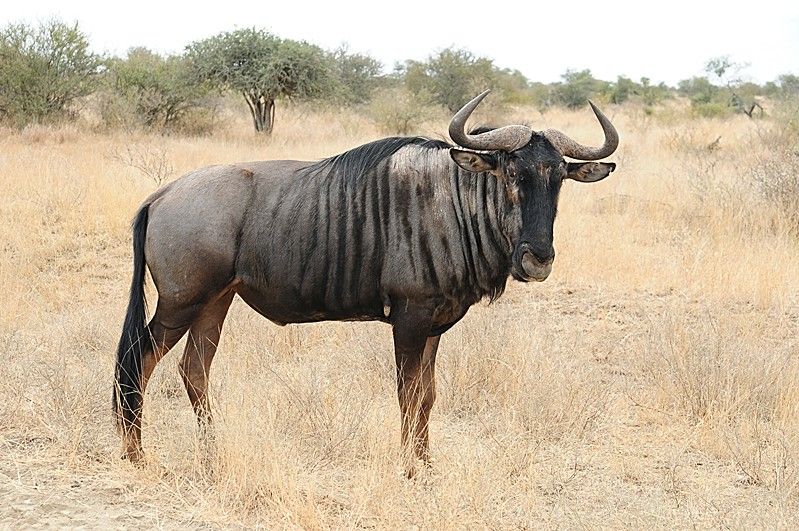 And that concluded my stay at Letaba.
On my way out I stopped to photograph the Balule bridge which was damaged during the January floods.
It looks like it is going to be a long time before the bridge is repaired.
My final photo of the trip was taken on the Lower Sabie bridge. This pod of Hippos were soaking up the winter sunshine.
Finally I would like to thank you all for joining me on my trip to Letaba. I enjoyed all your comments.
It was great having you on board.
Rhino Poaching - Highlight's man's stupidity and greediness.
---
---