Went to Addo on saturday and met Angie at the Gate. After checking in with ou wildcards, we headed off to Zuurkop. Spotted some cars on the new road between zuurkop and Gorah with a little brown/yellow spek in the distance at the edge of the grass plain. We decided to investigate. This is what we discovered...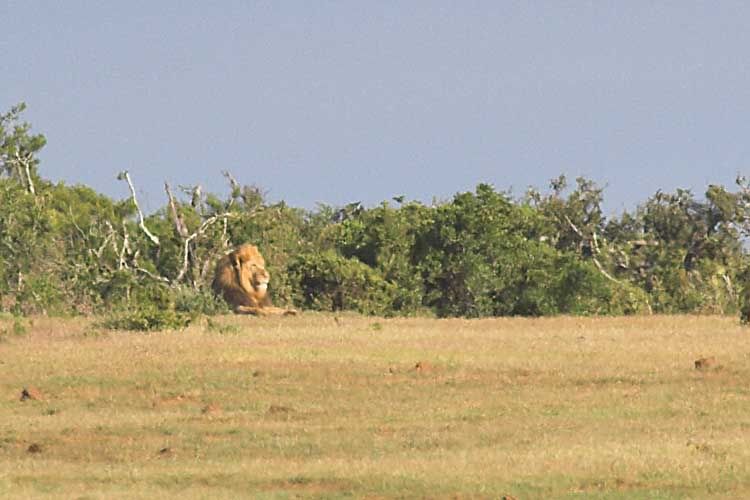 The wind was howling, and my image stabilisation could not even cope with the strong wind on the grass plain, so these are not so sharp.
After enjoying the sighting for a while the male got up and dissapeared into the bushes. We decided to head left on the old Gorah road and investigate the other Grass plain. Guess what... This was to be our lucky day. 2 Male lion sightings in one day at Addo. He was hoping to hunt, but was clearly spotted. Dissapeared for a while in the bushes and when the Zebra relaxed, he came charging out, but unsecesfull.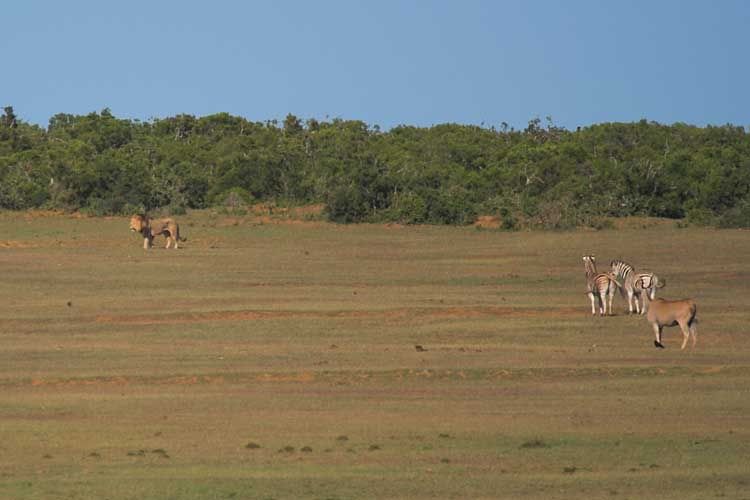 After walking off back into the bushes, we moved on back to zuurkop and on our way to Hapoor we came across this lone bull Elephant.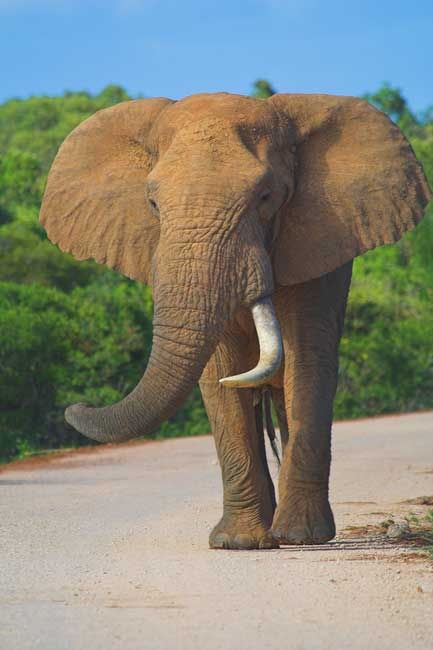 Hapoor only delivered 1 lone bull and this guy.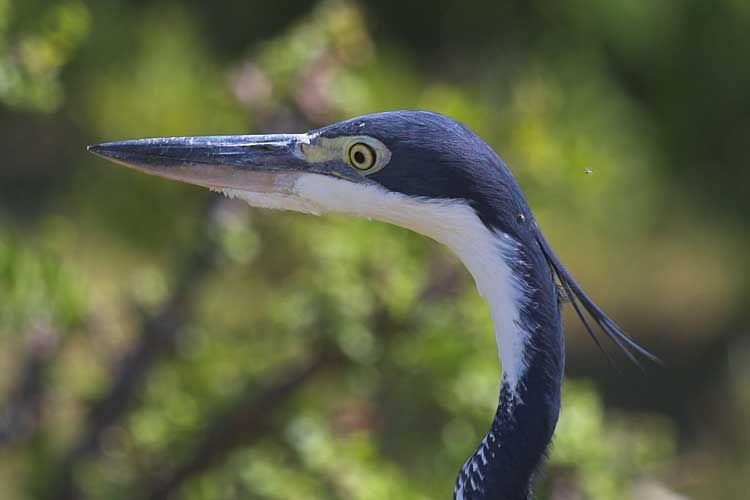 At Spekboom we came across some more Ellies bathing and drinking.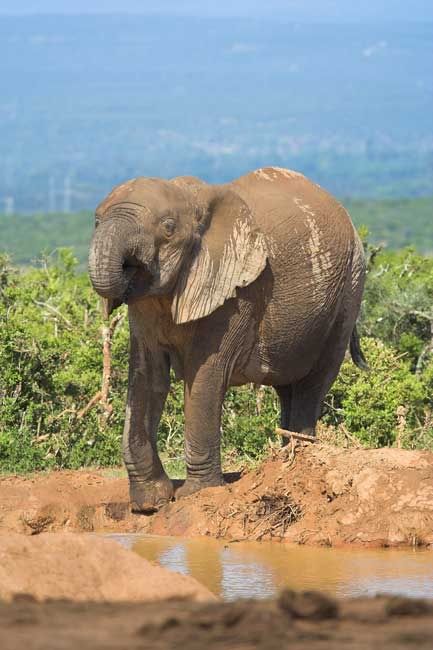 Also came accross this little critter.
Then off to the new road to Addo Extension. We saw nothing except some Kudu on this section. The game still seem to be hiding from us on this section.
We were hoping for good luck and headed back to the plains on Gorah loop, but no lions
It was getting pretty close to lunch time and with tummy's growling it was out the gate and parked off at the Nyati waterhole. Initially there were only ostrich and warthog. So we parked off with our books and Camera ready on the tripod for any action to hopefully come our way.After about an hour and half, these three Big Boys came down in a huge hurry to drink.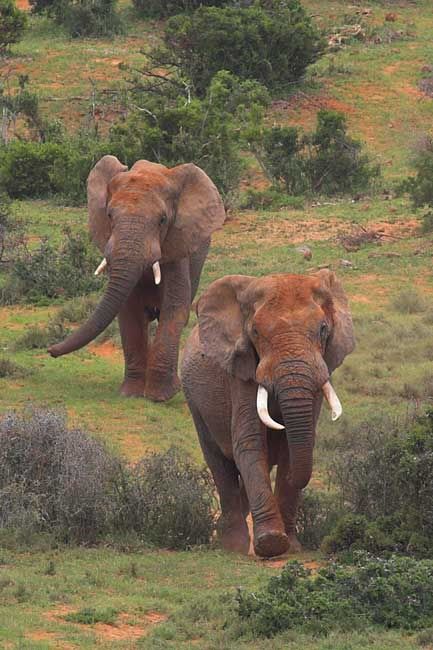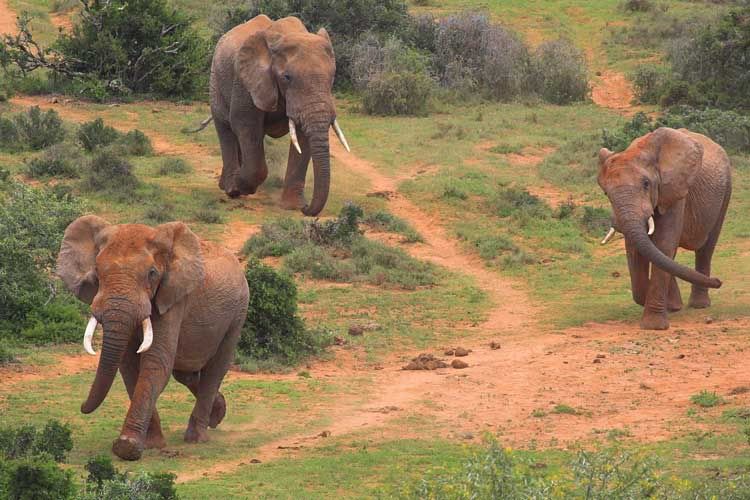 They immediately started drinking.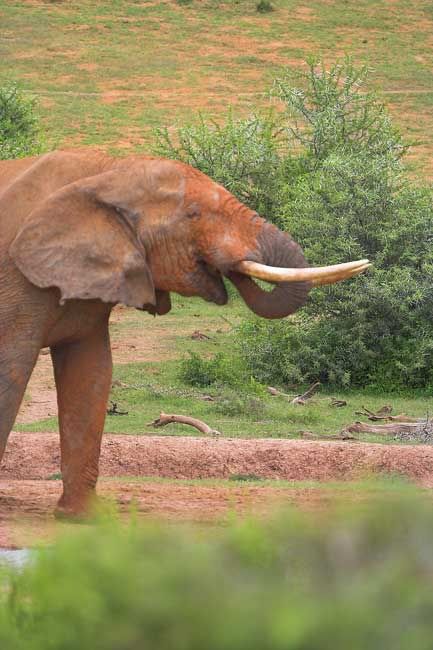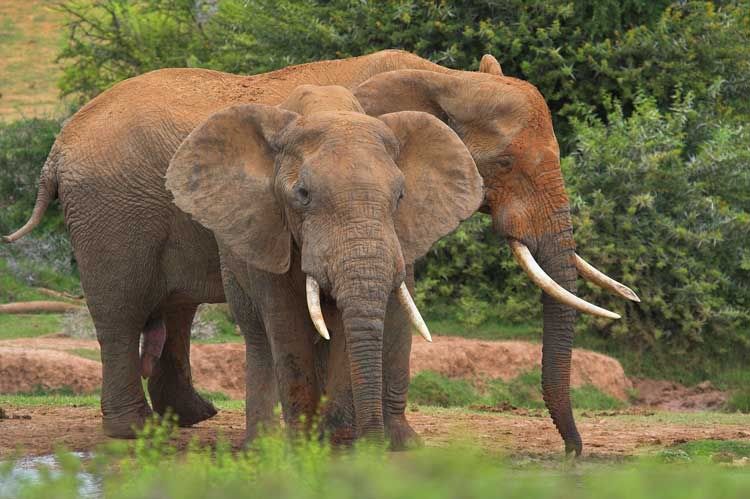 After Quenching their thirst, it was time for a mud bath and I was treated to some nice photo's.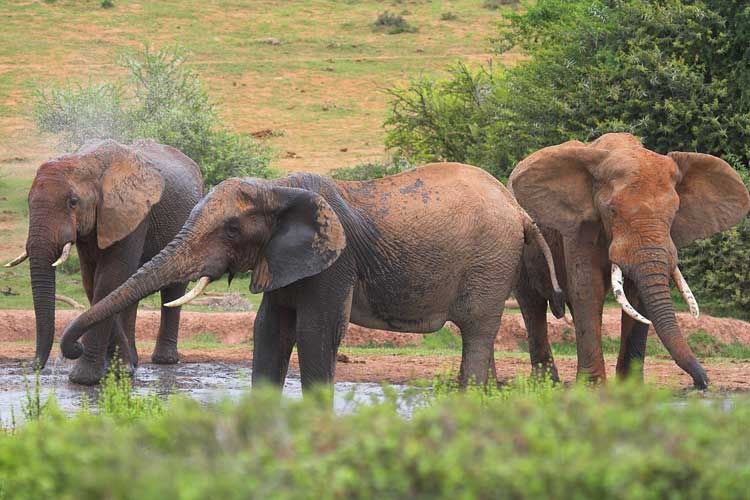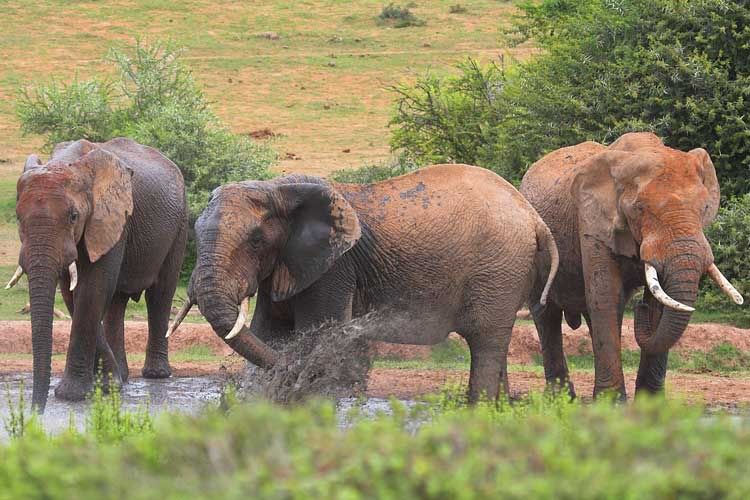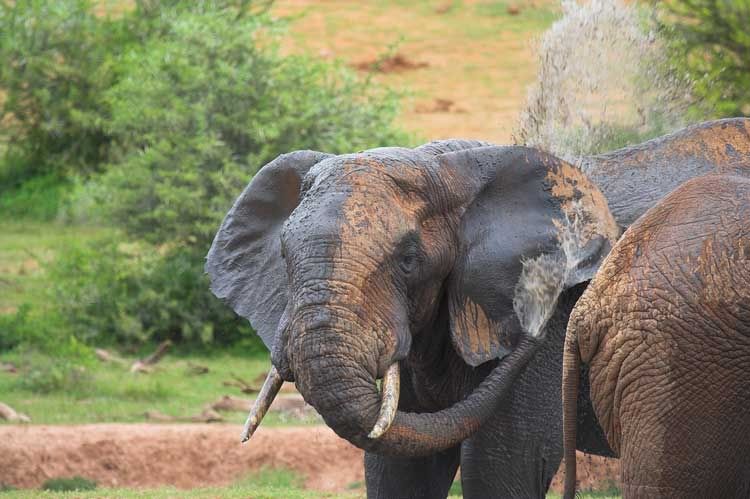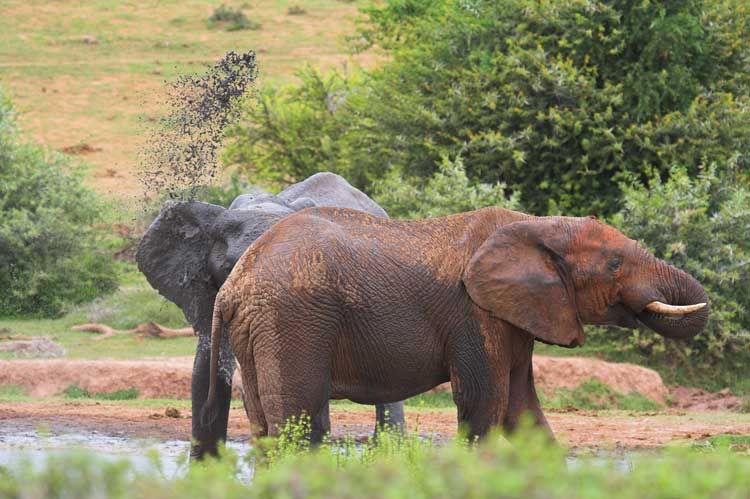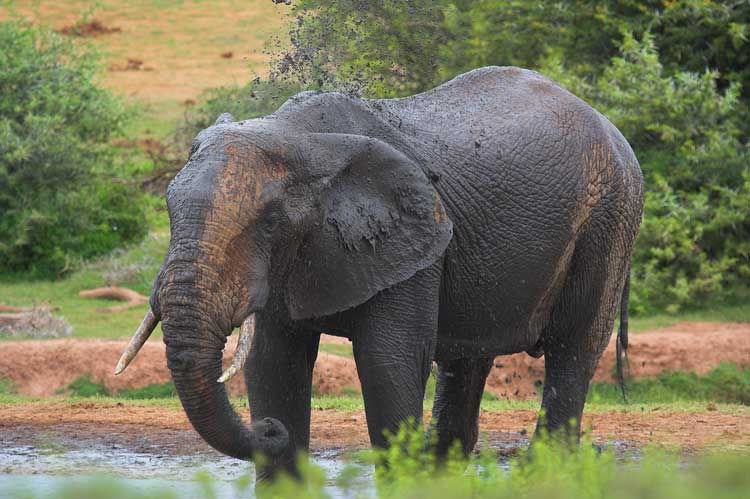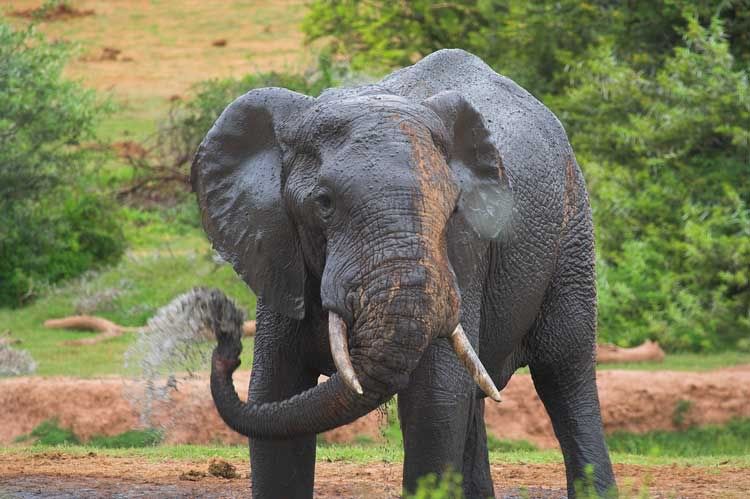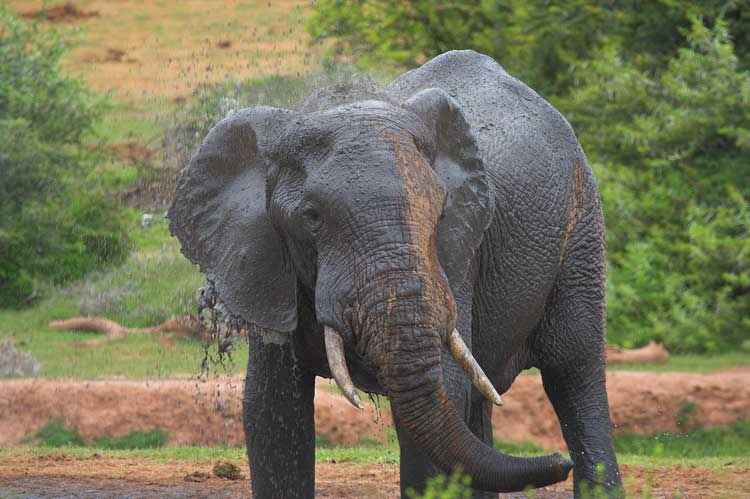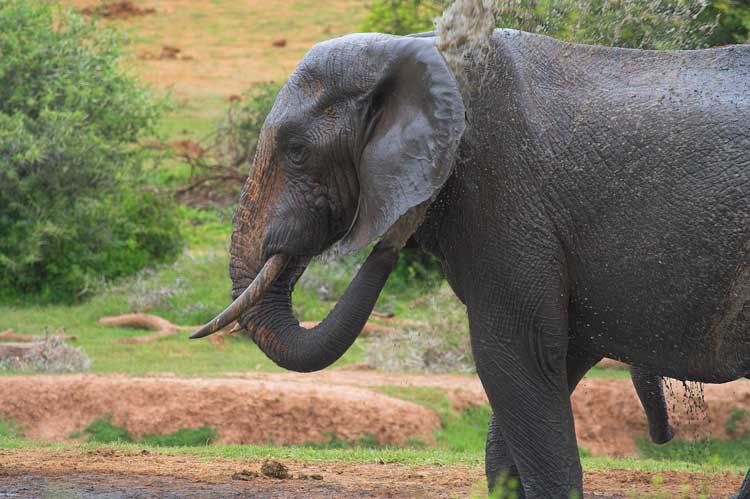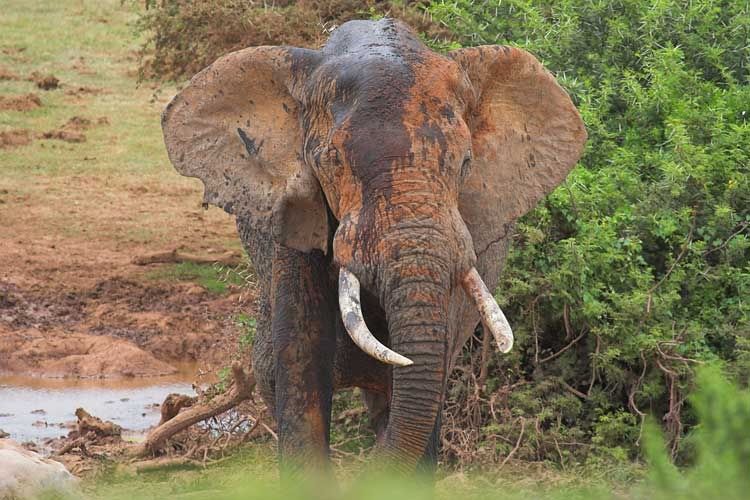 At tis point we got tired of rubbing sad and grass out of our eyes and totally fed up with the wind, we headed home. Despite the wind, we still had a brilliant day.
Hope there's not to many images for one post.
---
Who is online
Users browsing this forum: No registered users and 2 guests