Legendary Virtual Ranger

Award: Sighting of the Year - Birds (2015)
Posts: 6322
Joined: Sun Dec 25, 2011 8:37 pm
We have visited the Kgalagadi many times, but never before in December. We decided to visit in December 2011 and took in consideration that to counter the heat we stayed in the main camps for our first visit. We booked 2 nights in Twee Rivieren, 3 nights at Nossob, 3 nights in Mata Mata and 1 night back in Twee Rivieren.
Day 1 – Twee Rivieren
After months of planning we left home at 4:30 on the 11th of December and after a 12 hour drive (took the gravel road from van zyls rus) we arrived at Twee Rivieren rest camp at about 16:00.
We unpacked and set off for our first drive, with the feeling of high anticipation in the air.
We took the Mata Mata road and guessing what will be our first sighting. We thought it will be a Gemsbok, but our first sighting between houmoed and Munro was a mother Leopard (learned afterwards her name is the Auchterloenie female).
She was in the river bed and it was not possible to take any photographs. Luckily, just 1km on our way back we spotted the cub against the dune. We are keen photographers and manage to get some decent images and drove back to the mother. She moved towards the road and posed for a few photographs.
The first night around the braai we knew if out trip started with a Leopard sighting it could only get better and better.
Day 2 – Twee Rivieren
The next morning the we set off on the Nossob road just after 5:30 and between Samevloeiing and Leeudril, pair Pale Chanting Goshawks was busy attacking a poor Cape fox in perfect sweet morning light. We capture the action and after wards one posed for a few beautiful portraits. We then saw our first off many Kori Bustards.
Two kilometers on we saw our first Lions. A Male following a Female marking his territory and we manage to take some great images of these spectacular mammals.
On the detour between Rooiputs and Kij Kij we found a Bat-Eared fox den with a mother and two adorable cubs. We were very excited for our first baby foxes after many visits to the Kgaladadi.They were playing around under the watch full eye of their protective mother.
We knew the Dune road from Kij Kij to Auchterlonie is an excellent road for raptors and its reputation surely didn't disappoint. We spotted a Goshawk with it's pray and saw many White-quiled Korhaans between the Dunes.
After a good Brunch it was time for a well deserved nap until, the afternoon drive…
16:00: With the temperature still at 38 degrees we traveled again on the Mata Mata road looking for our Leopards. No luck, but we saw: Bee-eaters, young Goshawk, Springboks, Gemsbokke and Red-necked Falcon.
It was still early afternoon on our way back and decides to search for the Lions we saw this morning near Leeudril.
We found the Male at a traffic jam (that is not more than 5 cars in the Kgalagadi) posing on top of a Dune. It was a scene one can only imagine from the Kgalagadi. A male lion, on a red dune, with beautiful golden light and the wind whirling up the sand. Truly something out of a coffee table book…
More later....
---
Legendary Virtual Ranger

Award: Sighting of the Year - Birds (2015)
Posts: 6322
Joined: Sun Dec 25, 2011 8:37 pm
Tx for all the comments appreciate them all.
We couldn't start our trip on a better note with the Leopards. The only two Leopards we saw on the trip but was rewarded with some great images. It even get better despite the heat...
---
Legendary Virtual Ranger

Award: Sighting of the Year - Birds (2015)
Posts: 6322
Joined: Sun Dec 25, 2011 8:37 pm
Day 3 - Twee Rivieren to Nossob
The next morning we packed up early, after first enjoying a great cup of coffee and listening to the Kgalagadi come to life. When the gates finally opened we were on our way to Nossob, one of the best game viewing camps in the park.
We found the fox den again and sat there a while watching the babies playing.
We didn't see any cats on the journey to Nossob, but the Kgalagadi is not all about the carnivores and we saw many Springboks,Gemsbokke and Red Hartebeeste.
We were too early to book in at Nossob and someone told us that there were Lions at the Cubitje Quap borehole. We set off and hoped they were still at the Waterhole or in the nearby area. We found a mother with two cubs laying in the shade, trying to escape the blistering heat.
We decided that we would return in the afternoon, hoping we could capture them taking a drink.
We unpacked and rested until 16h00, ready for another exciting afternoon.
We spotted the Mongoose carrying a dead Meerkat near our Chalet.
The plan was to park on the other side of Cubitje Quap to ensure the light would be perfect. First hundreds of Doves landed for a drink and as usual the Jackal tried his luck with no success, it made for an entertaining show though.
After a few hours sitting in the heat we had no luck with the mother and cubs still under the tree in the shade. The rest of the pride moved in from the river bed, but also moved to under the tree.
Lioness pose for a photo in the last light
It was time to go back to the camp before the gate close and decided to come back the following morning. That is a big part of being a Nature Photographer, things don't always go as planned…
Back at camp it was time to start a fire and enjoy some family time with the Kgalagadi coming to life around us. From the smell of steak braaing on the fire and millions of Geckos singing as a choir, we knew life could not get any better than this. One thing you don't see in the city, are the billions of stars that fill up the night sky. With the moon rising, a few scavenging Jackals came by looking for a quick snack, but had no luck with us. As the lights of the camp went out at 10PM, the bush was lit up by the moon and stars. Before going to bed, we know… we were in paradise
More will follow....
---
Legendary Virtual Ranger

Award: Sighting of the Year - Birds (2015)
Posts: 6322
Joined: Sun Dec 25, 2011 8:37 pm
Day - 4 Nossob
The next morning we were out after the first rush and spend some time at Cubitje Quap. The Sandgrouses came to drink every morning at about 8h00. These birds are very quick and only stay for a few seconds. They are bliss to photograph and practice how fast your senses are.
Red Hartebeest with a calf come to drink
The Black Backed Jackal was there as well.
The afternoon we drove south to Marie se draai and found a Bee-eater nest. We manage a too take few decent photographs, but decided to come back the following day to photograph them in flight.
Fork-tailed Drongo
We also got a image of Ground Agama on the ground posing
Pale Chanting Goshawks taking off on a hunt
It was our day of bird sightings with no carnivores, but that is what we love about the Kgalagadi
More to follow.....
---
Legendary Virtual Ranger

Award: Sighting of the Year - Birds (2015)
Posts: 6322
Joined: Sun Dec 25, 2011 8:37 pm
Tx every one for looking at our TR..most appreciated
Yip all the images were taken with a Canon 40D and 400mm lens
Day 5 – Nossob : no carnivores but a lot of birds to photograph
The 15th we decide to drive North to Polentswa and we were not disappointed.
At Polentswa waterhole we found thousands of Red-Billed Queleas and doves.
A Lanner Falcon was trying his luck with no success.
Our old friend the Black Backed Jackal was there as well, trying his luck without success.
A Shaft-tailed Whydah also posed for a photo.
The afternoon we decide to drive South to Marie se Draai.
We manage to photograph the following birds:
Bee-eaters:
Double catch
Pale Chanting Goshawk:
Glossy Starling :
On our way to camp the Springbok rams were fighting for territory.
The young ones were pronking while the light was fading on another successful day.
May be tomorrow will be another Big Cat day but it is time for the campfire and reflect on another successful day.
More to follow....
---
Legendary Virtual Ranger

Award: Sighting of the Year - Birds (2015)
Posts: 6322
Joined: Sun Dec 25, 2011 8:37 pm
Day 6
The next morning we were out after the first rush and hoped the Lions were still at Cubitje Quap. We spot them a few kilometers outside the camp in the Nossob river with the sun just barely rising over the horizon.
We manage to get a few environment shots that described the Kgalagadi at its best.
We thought we would have a chance to capture our first lion kill, when they chased a herd of Springboks.
Fortunately for the Springboks, they were too fast for the inexperienced young lions.
Pygmy Falcon in golden light
We spend again sometime at Cubitje Quap waiting for the Sandgrouses and was rewarded with great images.
A Lanner Falcon was trying his luck once again with no success.
On our back to camp we photograph this Young Bateleur taking off
In the afternoon we were back at the Bee-eater nest and managed to get some stunning images of them in flight and posing with their catches. This ranged from bees to huge white moths...
On our way back to camp we found a Tawny Eagle posing in the last light of the day
Sadly our time in Nossob had come to an end. At least not without great memories and images to share. We finished off our last night at Nossob with a braai and said good bye to the Black Backed Jackal's moaning at the waterhole.
Day 7 will follow tomorrow ........and thank you for viewing.
---
Legendary Virtual Ranger

Award: Sighting of the Year - Birds (2015)
Posts: 6322
Joined: Sun Dec 25, 2011 8:37 pm
Thank you for viewing and the comments...most appreciated.

FMJ it is very hot (48 degrees one afternoon at 18h00) but it normaly rain after December in January and February. We had a big storm one night at Mata Mata and they had about 30mm before we arived but to see the Kgalagadi green is also most special. The next moring after the storm we had our best animal sightings!!!
---
Legendary Virtual Ranger

Award: Sighting of the Year - Birds (2015)
Posts: 6322
Joined: Sun Dec 25, 2011 8:37 pm
Day 7 – Nossob to Mata Mata and time for the cats
Sadly our visit to Nossob came to an end and we were on our way to Mata Mata for three nights.
At Cheleka waterhole we found and male Lion with a female lying under a tree. We spend some time watching them.
A Tawny Eagle was watching from a nearby tree
What a life...
We stopped at the Dikbaardskolk picnic spot for breakfast.
The road to Mata Mata is not in a good condition, but we arrived in one piece and relaxed until the next afternoon drive. Eager for what else the Kgalagadi could offer.
The first good sighting on the afternoon drive was a young Pale Chanting Goshawk running around looking for something to eat.
Spot a Eagle in the tree near Dalkeith (Think it is a Brown Snake Eagle)
We also saw two Spotted Eagle Owl resting in the shade of an Acacia tree escaping the heat.
Kori Bustard posing in the late afternoon light
On our way back we saw for the first time an African wild cat in the road. This was our first sighting of this elusive animal on all our visits to the park.
The Springbok almost looking sad in the last light
That night we experience our first heavy thunderstorm and sitting outside watching the sky lighting up was something from a fairy tale. We were sitting watching the storm rolling in from Namibia....
Our last day at Mata Mata to follow and turn out to be the best day of our trip after the rain.....
---
Legendary Virtual Ranger

Award: Sighting of the Year - Birds (2015)
Posts: 6322
Joined: Sun Dec 25, 2011 8:37 pm
Day 6 – Mata Mata
The next morning after the storm with a beautiful sunrise , came the highlight of our entire trip. A morning we would never forget…
It started when we saw our first two Hyenas that were lit up by the most beautiful light we had ever seen.
Our next sighting was a mother Cheetah with her tree cubs.
When a traffic jam started to form we decided to push on. Thank God we did…
First we saw a Lioness beside the road and after she moved off ...
...we found an Old black manned Lion.
He decided to show off and start roaring 2 meters from our car. (We later found out he was named Fred or Freek). I had never knew how powerful a male's roar could be. As he started it sent shivers down my spine and I could almost feel the power coming from him. What a feeling and experience to treasure forever.
Our day got better (hard to imagine) when we arrived just before 13de Borehole. We could not believe our eyes, right in front of use was an old female lioness with her 3 very small Cubs.
Adrenaline rushed through us and our camera shutters were working overtime.
They started to walk to the waterhole where subs adult and female were drinking water.
At first they ran away, but came back to greed the cubs.
We could only assume this was the first time the cubs were meeting other members of the pride.
With all the other cars still at the Cheetah sighting we were the only car at the waterhole and watched the cubs moaning and playing.
Kiss from Mom .......
Gentle....
This once in a life time sighting came to an end after more than half an hour and then they moved off to the shade.
The other youngster come back for a drink still looking around for danger
When the first cars arrived they were already too far for taking any other photographs.
I On our way back we also saw two Tawny Eagles busy building their nest.
a Secretary bird running.
On the afternoon drive we saw a Blouwildebees running down the river.
Giraffe having a drink at Craig Lockhardt
This day was and is still the best sighting day of our lives...
Sadly the last day will follow tomorrow.....
---
Legendary Virtual Ranger

Award: Sighting of the Year - Birds (2015)
Posts: 6322
Joined: Sun Dec 25, 2011 8:37 pm
Last day - Mata Mata to Twee Rivieren
Our time at Mata Mata was finished and we packed for the road back to Twee Rivieren where our trip started.
We saw the mother Cheetah and her cubs again just after the Kalahari tent camp. Manage to photograph the mother in sweet light....
[IMG]http:
Just before 14de Boorgat we found a Male Lion with two females.
A Tawny was posing for a photo before the Dune road
After Rooibrak we found a young Martial Eagle alongside the road. We took some once in a lifetime stunning close up images as the bird was posing for some great shots.
We then found a Cape fox scratching …...
and thinking ......
We were too late for the Cheetah kill at Auchterlonie and he already dragged the baby Springbok under the tree. The light was not perfect but took a few memory shots.
At our last drive at Twee Rivieren we managed to get a stunning image of a Pale Chanting Goshawk taking off.
Springbok and lamb posing in sweet light
[IMG]http:
This would turn out to be our last drive in this amazing place. One cannot describe the Kgalagadi in words. It's truly a place of many faces that sinks deep into your soul.
As I reflect back on the trip and go through all my photographs, I can't help but feel excited for our next trip to the Kgalagadi Transfontier Park.
Thanks so much for all the views and comments and I hope you have enjoyed this report as much as I have bringing it to you. 
May be on our next trip in December we will start again with a Leopard or....
a beautiful Male Lion walking up the river
---
Legendary Virtual Ranger

Award: Sighting of the Year - Birds (2015)
Posts: 6322
Joined: Sun Dec 25, 2011 8:37 pm
Thanks again for reading and viewing and for us to share our fantastic trip.
Can't wait for our next trip in December to see a Male Lion walking ...
or just the peace full surroundings with the Windmill in the background....
---
Legendary Virtual Ranger

Award: Sighting of the Year - Birds (2015)
Posts: 6322
Joined: Sun Dec 25, 2011 8:37 pm
Thank you for looking and committing on our wonder full trip last year December.
With our booking done for December we can't wait to visit the KTP again
Wink from our once in a lifetime young Lion sighting to say thanks!!
---
a image to add to my dads album of our trip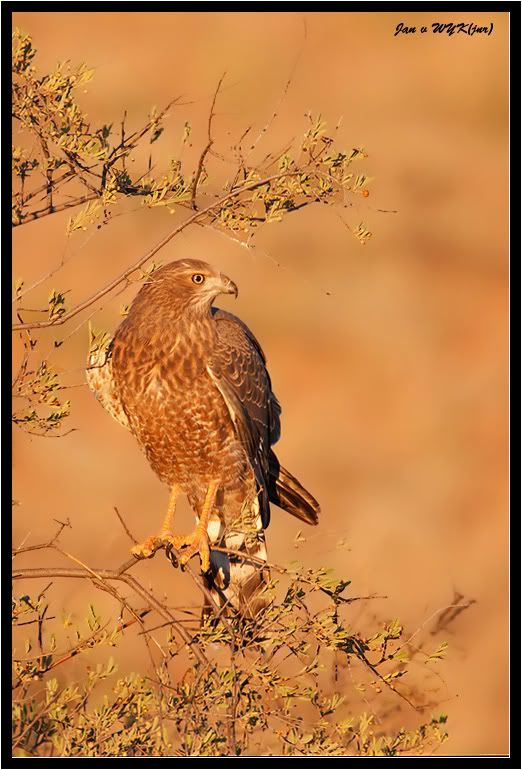 ---
---
Who is online
Users browsing this forum: No registered users and 5 guests