Thank you Pumbaa, Arks, Meandering Mouse and Crested Barbet for you comments. I apologise I have not continued this TR as I have spent my time checking out the flooding thread, joining so many others who have expressed concern about what was happening in KNP and appreciation for all the help extended.
Arks, I'm not sure, but I seem to think they are the same thing?
Moving along now, at snail mail pace
Zebra were up next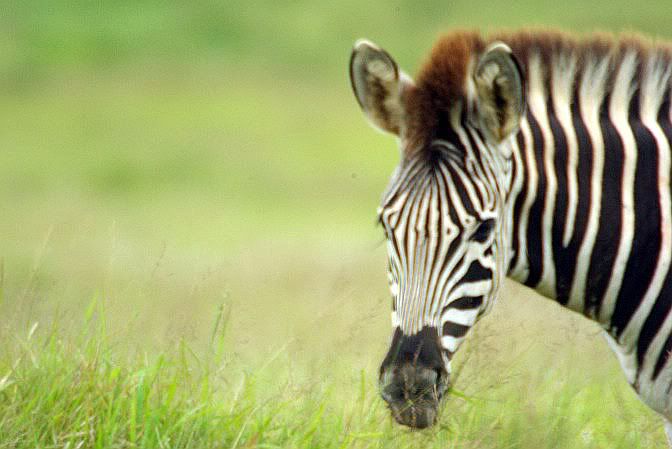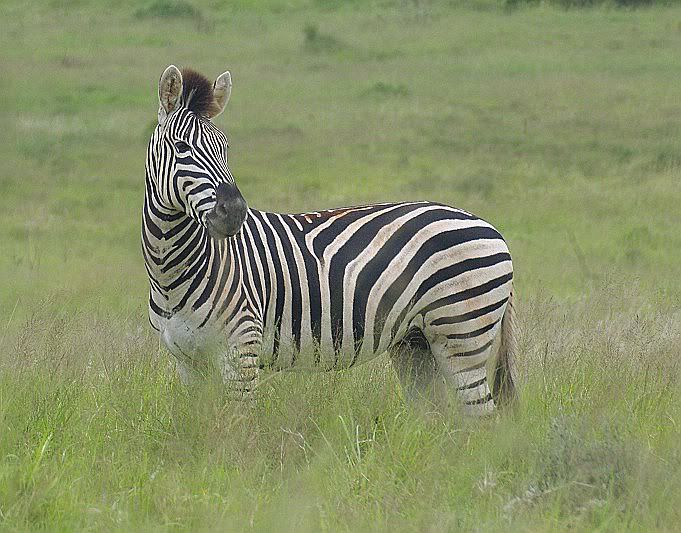 Frolicking Zebra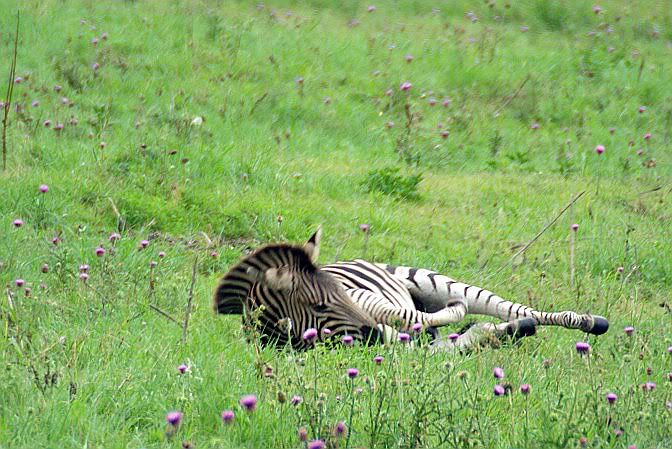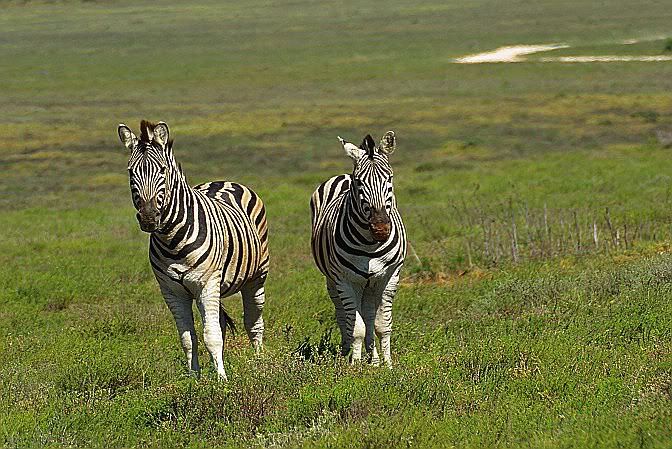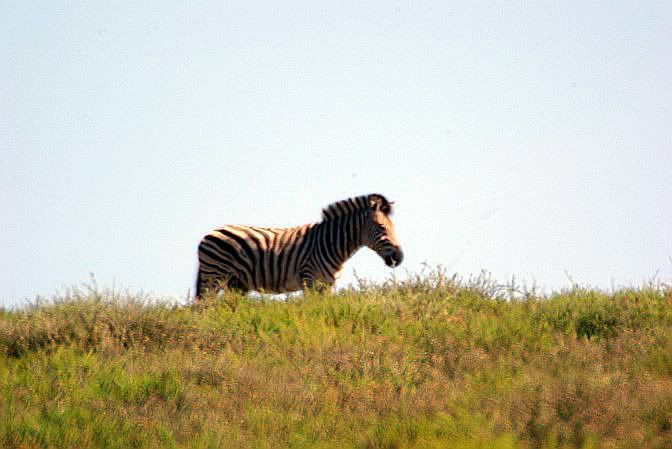 And did see some lovely Buffalo-no herds though, only single Dagga boys.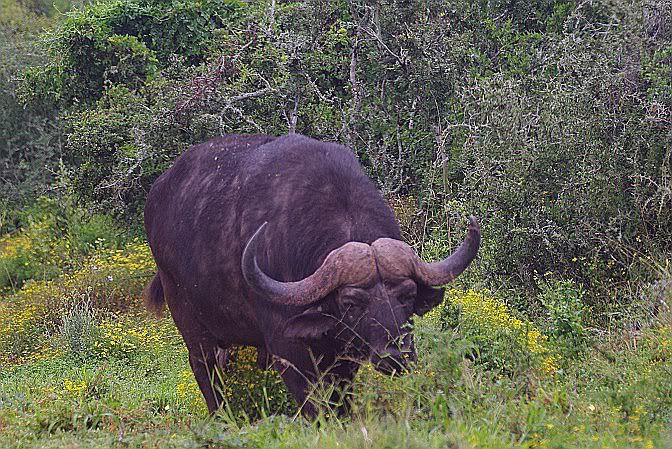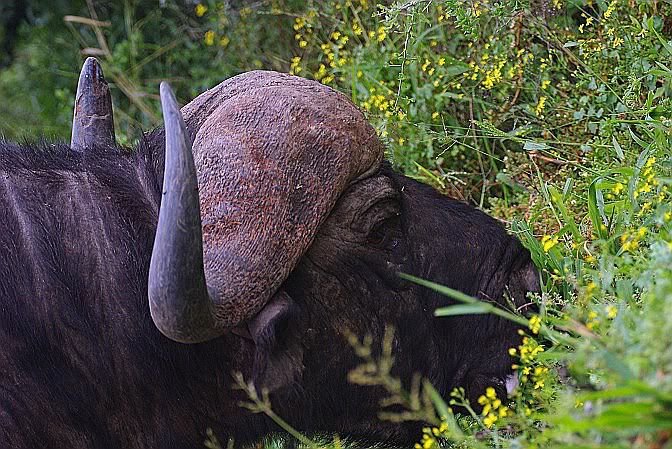 This one preferring to have a lie-down.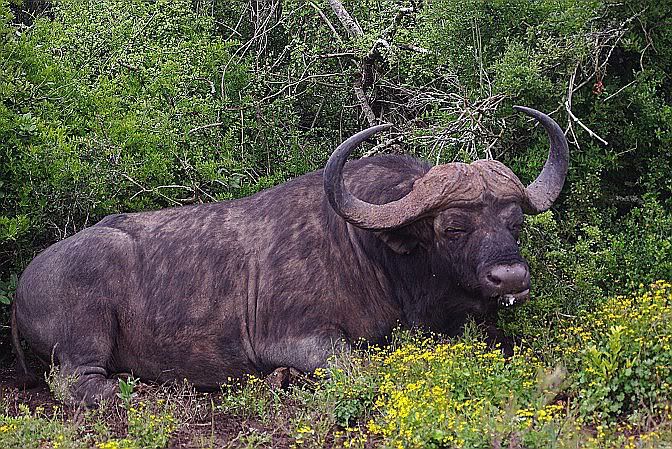 ---
And some things which KNP do not show me-they were a bit far away, and I was delighted to see them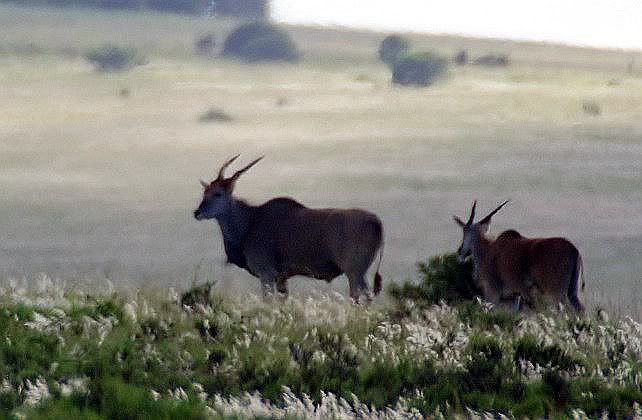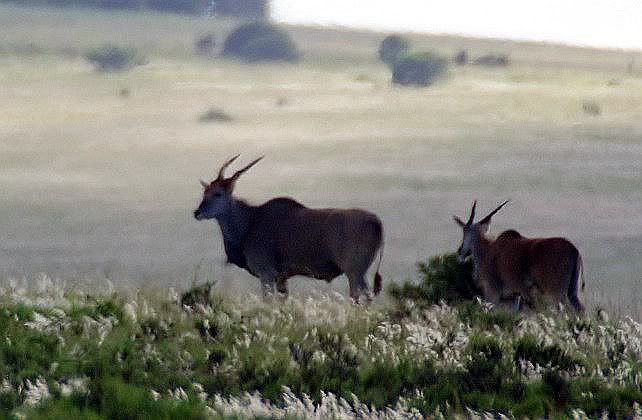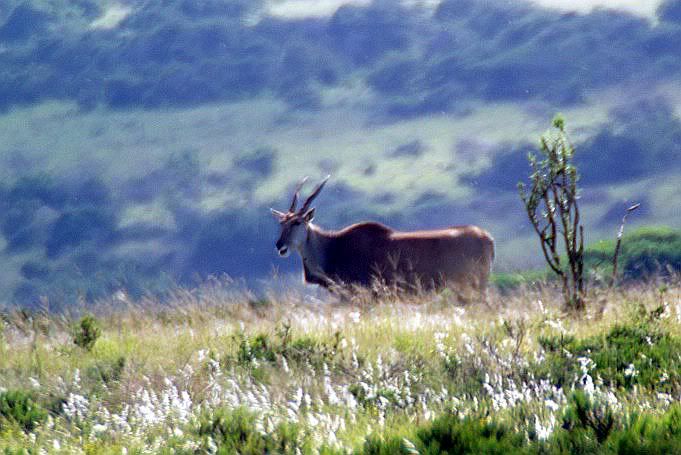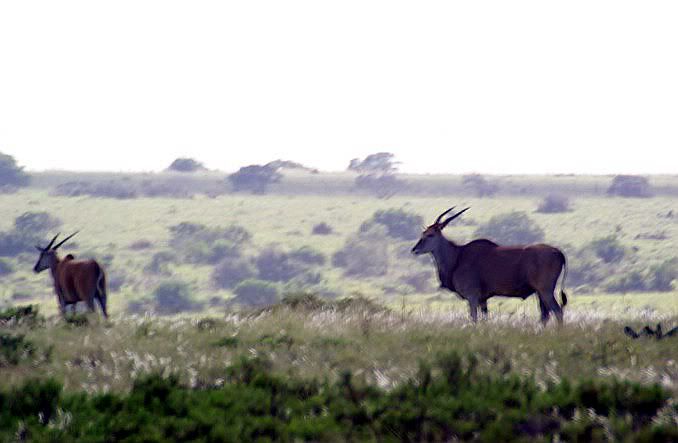 And this beauty.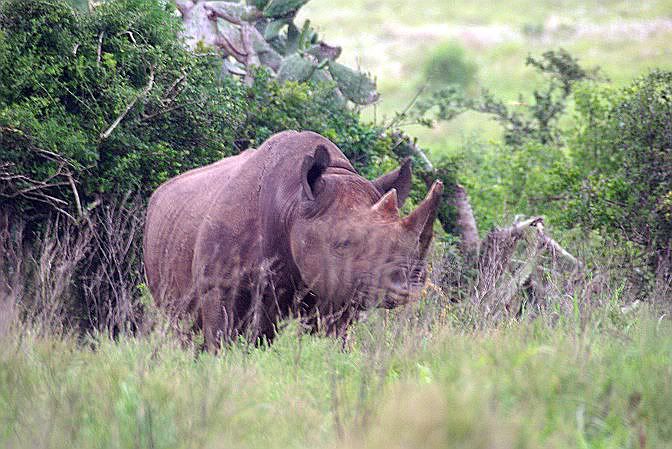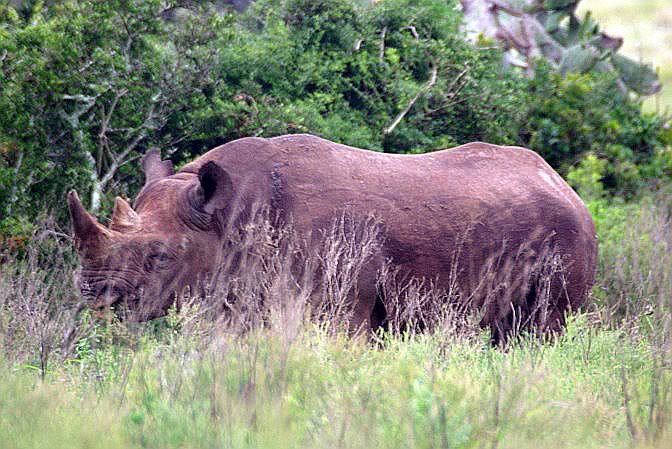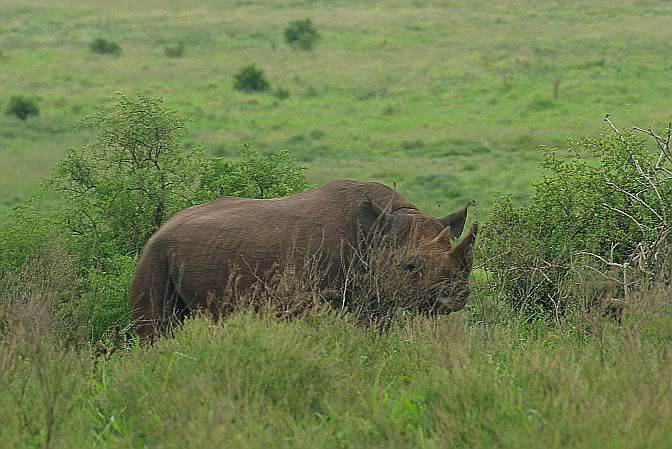 Only 3 cars watched this fellow, and after a while we sensed he was getting a bit agitated, we scattered in all directions when he started heading towards our cars. But all wind and nothing else.
And hope too to get to see some of Addo's Magnificent Kudu-a few out in the open but too far away for decent pics.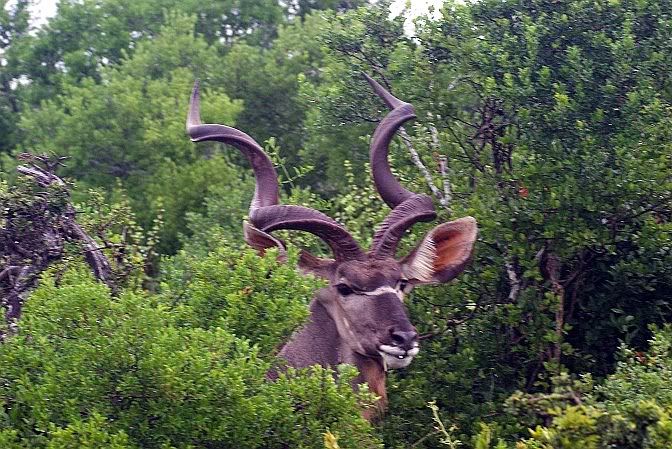 What a beautiful set of horns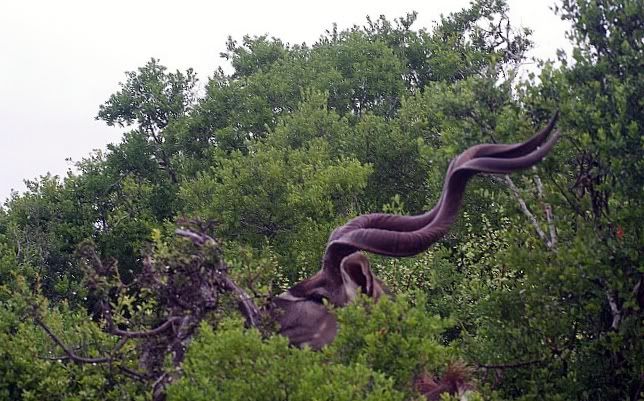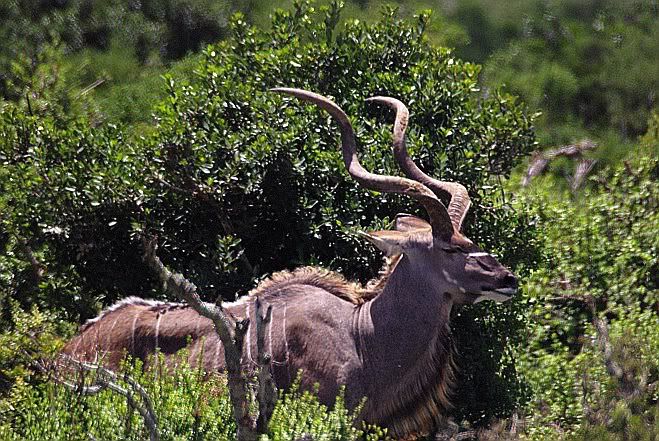 Their ladies were as elegant as their counterparts were magnificent.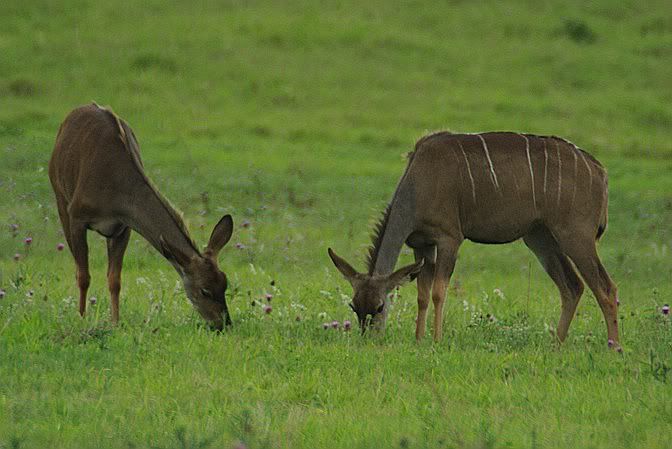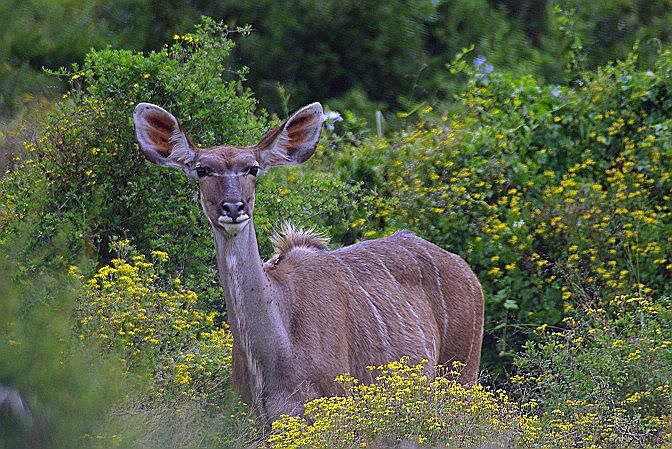 ---
Orange, Oh dear, you are gong to have to do something about that name. Regrettably I do not know anybody in the office of the Dept of Home Affairs to help with that name change. But you are sure to het help here on the forum. We recommend
Sharifa, what sayeth the driver? A bit of arm twisting gets you to wonderful places
Thanks Pumbaa- you're up next.
Crested Barbet, I am not sure, but I seem to think it was in the southern part of the park, Mbotyi Loop is what I seem to remember. Sorry, Do not keep a dairy of these things.
PeterPM, no intention of telling where I saw this one, though Crested Barbet was asking about the eland.
Some other four legged creatures.
Warhogs were up to their usual nonsense. Perhaps I should not say that of this first momma, as she was feeding her youngster.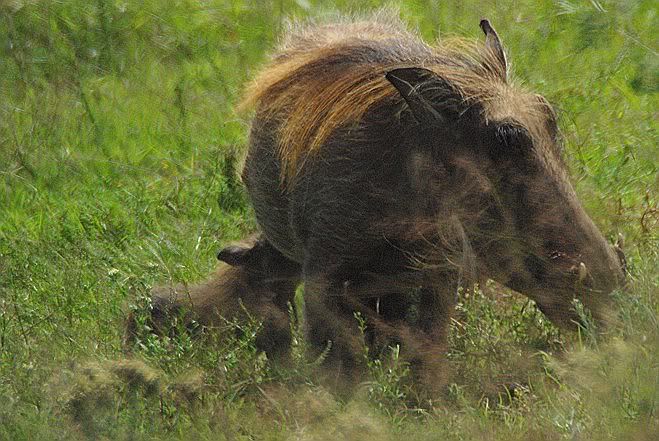 A break in the milk supply allowed this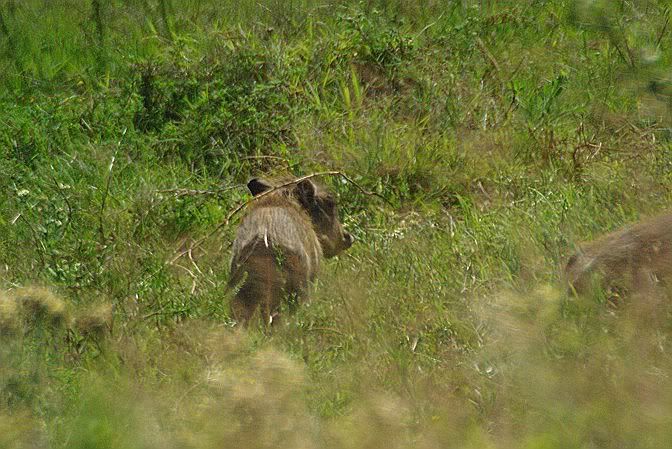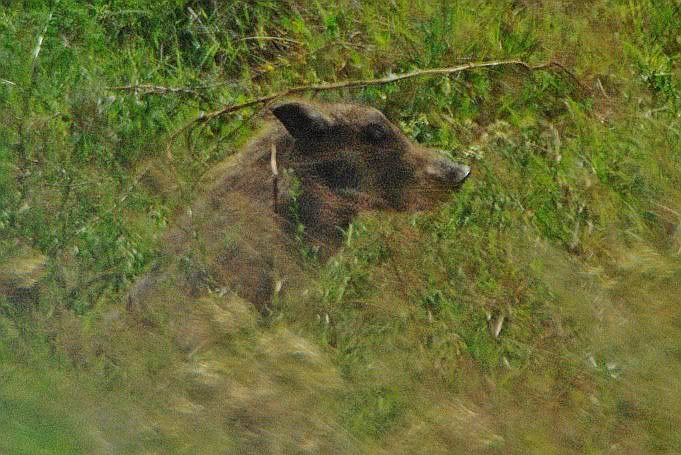 The nonsense business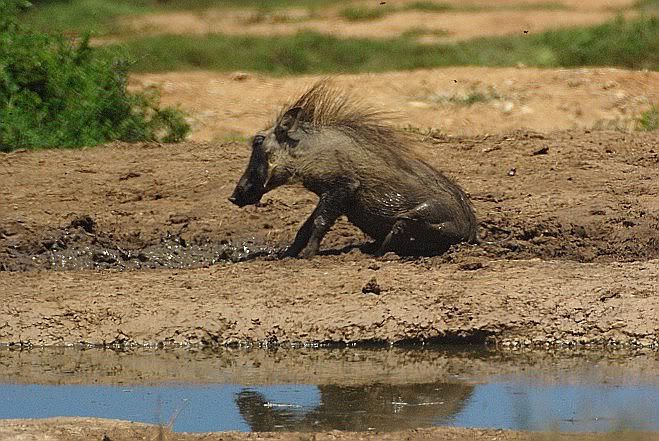 Sniffing me out even if I am in a hide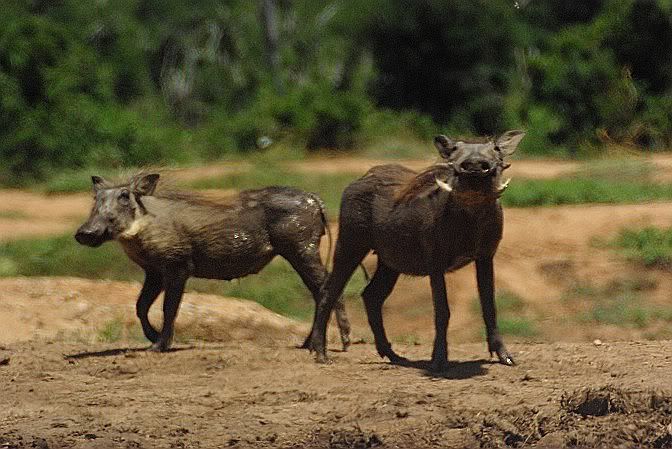 A mud bath in that hot weather-crazy pumbaa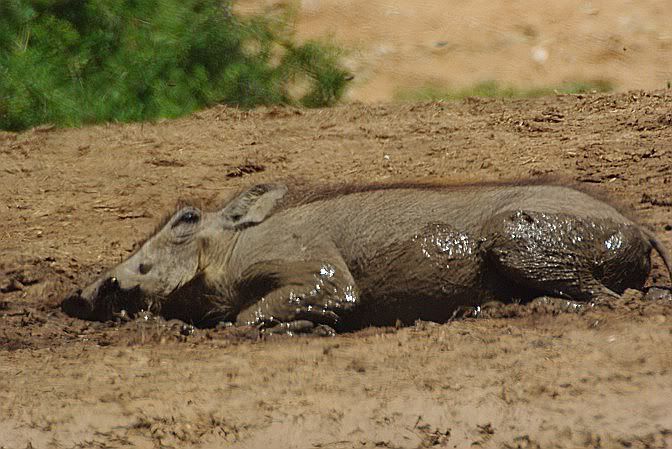 They even challenged me to a acrobatic exercise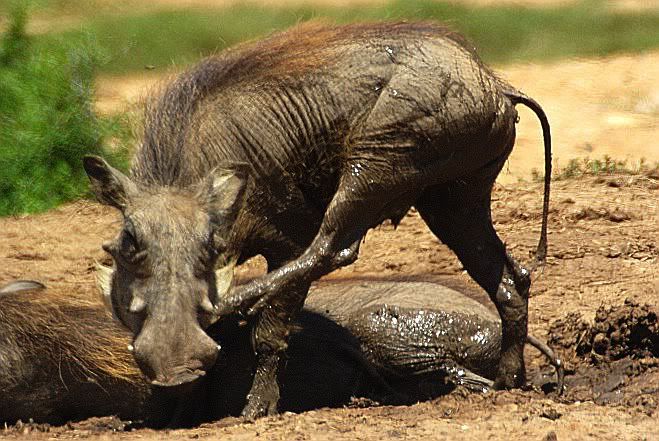 These two having a duel for who knows what. They had enough space, there was no female to fight about-plain nonsense. Or perhaps they were encouraged by a Hadeda that was watching avidly.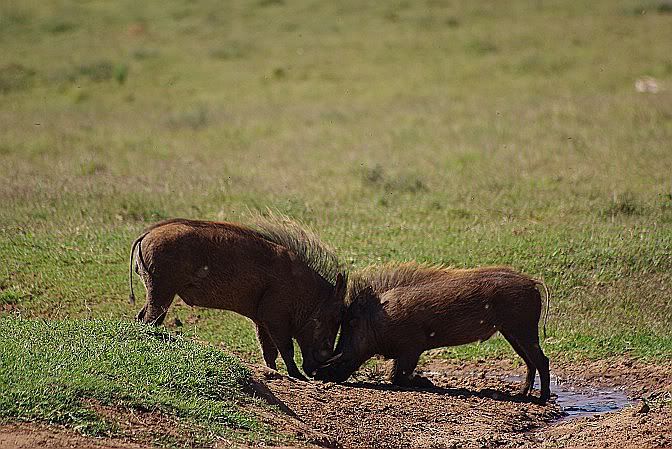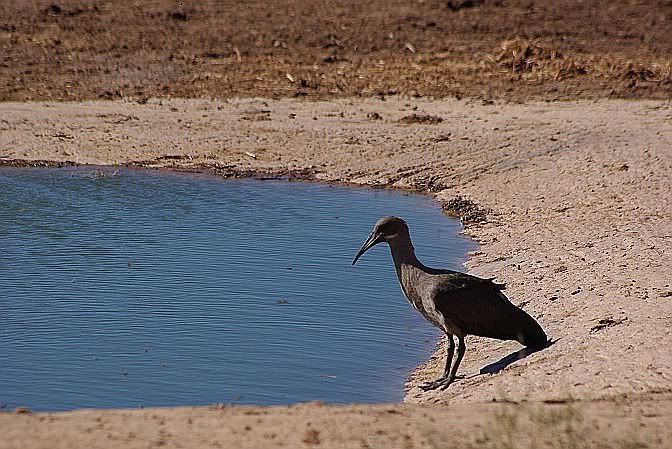 And then this beatiful model showed himself briefly.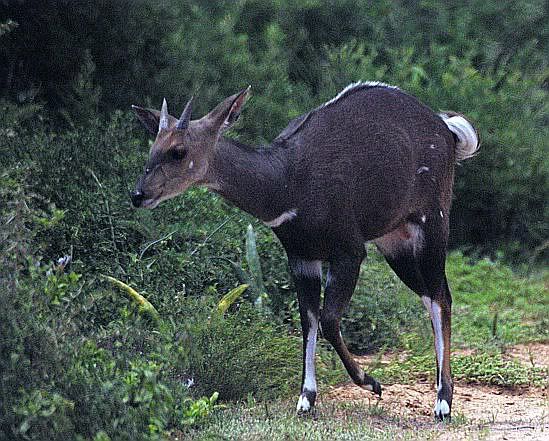 ---
Sharifa, work harder. I gather he's a softie for Parks. It coming. I fall else fails this may help
Saw these guys, two of them, and very happy to see them, even though they were far away in the valley. Considering Addo only has 9 of them, its a bonus to have seen them.
They were walking aroind doing nothing!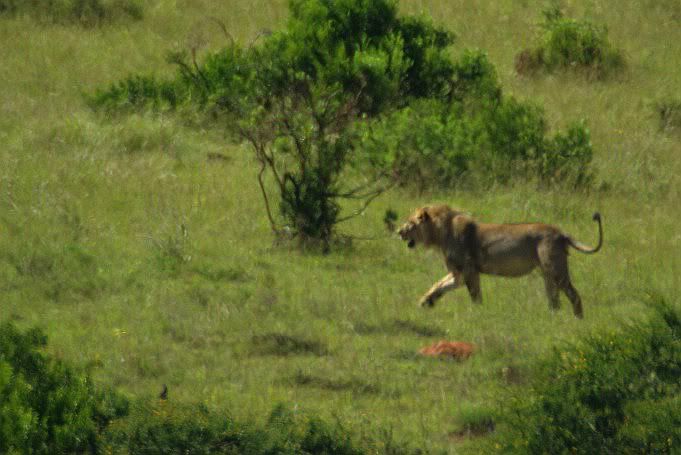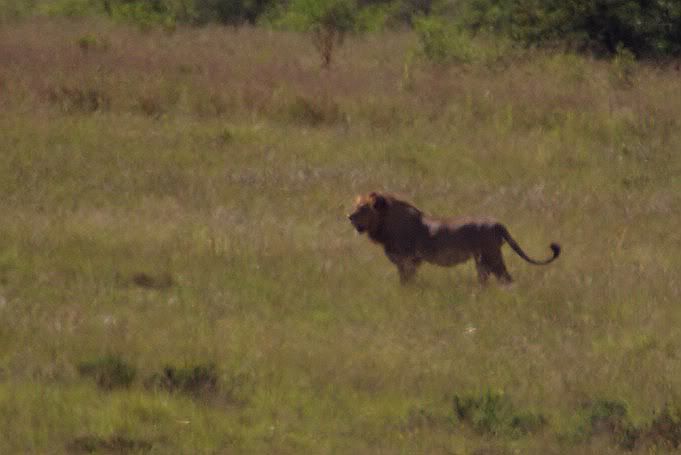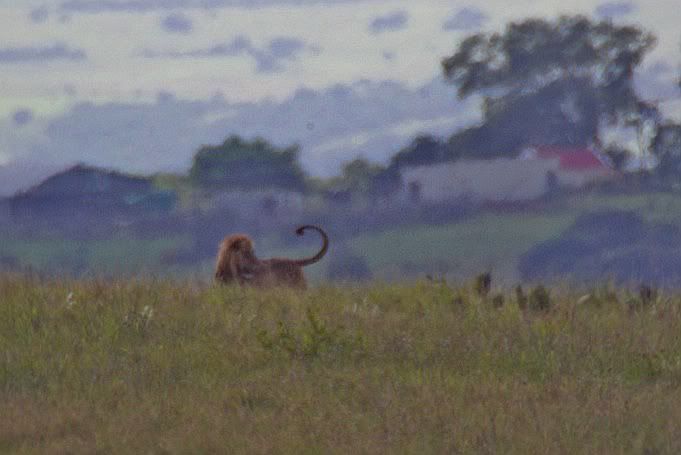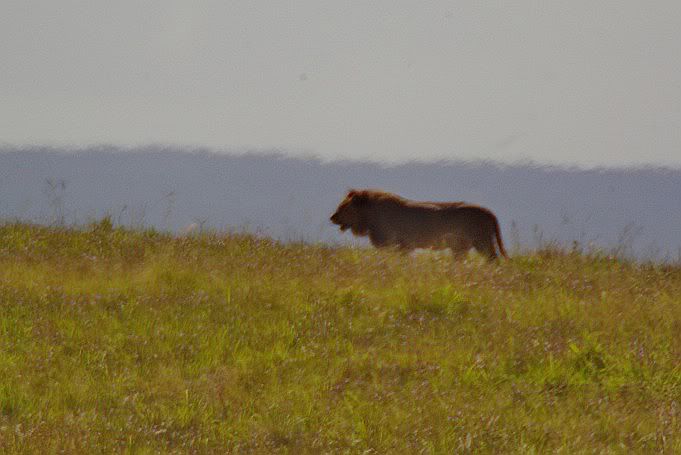 And saw penty of these but never for long. This one was in the presence of either a male rival, or a female and hence on high alert, and not at all worried about me. He kept moving farther and farther away.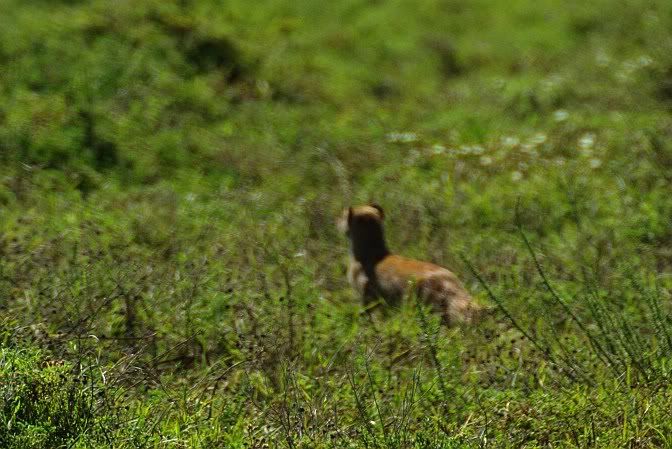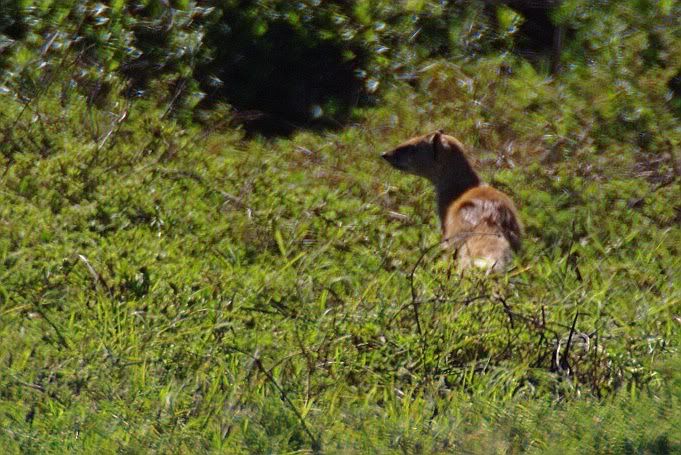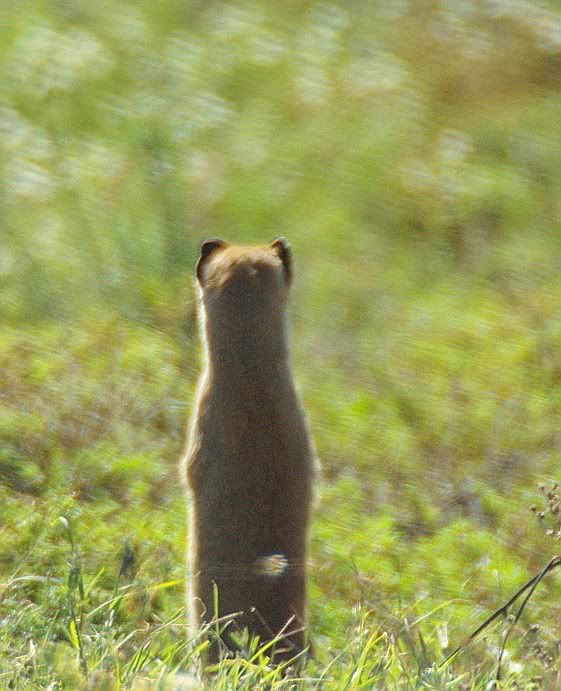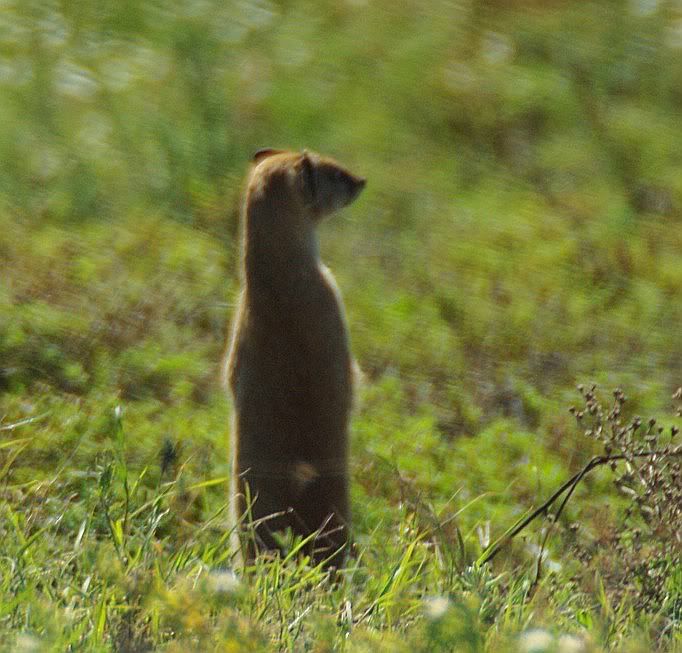 Almost forgot about this-one of my first sightings in the Park.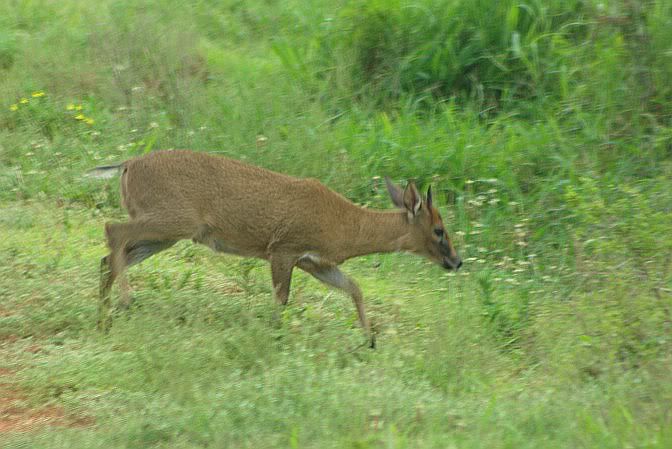 elephants coming up next.
---
Thanks Pumbaa
PeterPM- No problem, Join you with the concern about our dwindling Rhino populations. We all gotta do our bit.
Onto some elephants, which of course is what Addo is all about. Read a thread here about someone who went to Addo and did not see elephant after a day visit. And I wondered if I would siffer the same fate, as by lunch time I still had not seen any elephants. Plenty of signs of their presence, but no real sightings. Well it changed and what a fabulous time it was. Addo Elephants are so different from Kruger Elephants, though gather they are from the same stock. I will make more comments as we go along.
Seeing my first elephant was so exciting.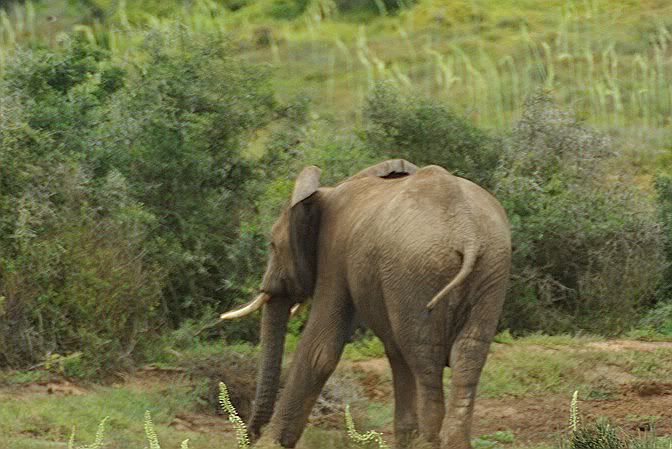 And then in typical KNP style, promptly gave me a bum shot
Next up was a beautiful brown cloloured specimen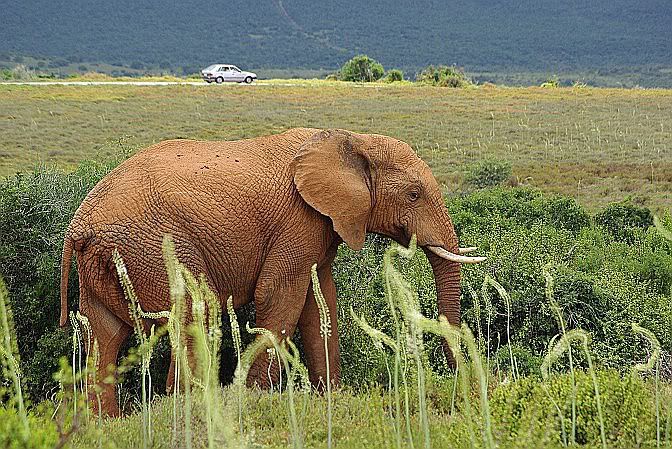 And here is a quizz- what the difference between Addo Elephants and KNP elephants. KNP Elephants cross the road, Addo Elephants seldom do-they hog the road for kilometers on end, causing road blocks, stress for thos having to get to the gates and other fearful characters like me. It happened to me more than once, stuck behind a herd of elephants who simply walked on the roads, at two km I measured at one of them. Slow paced too. They seemed to enjoy just walking on the road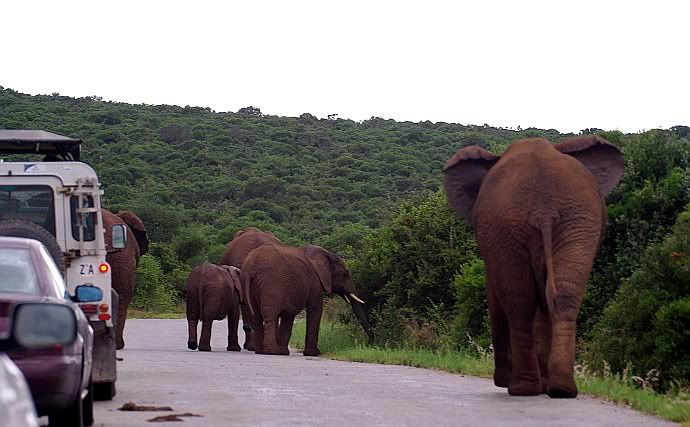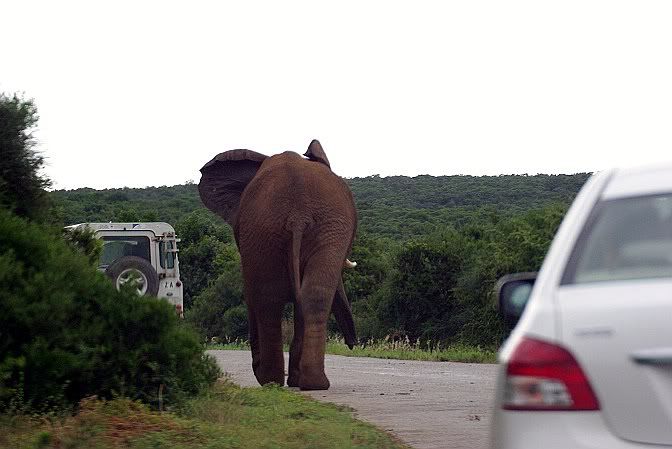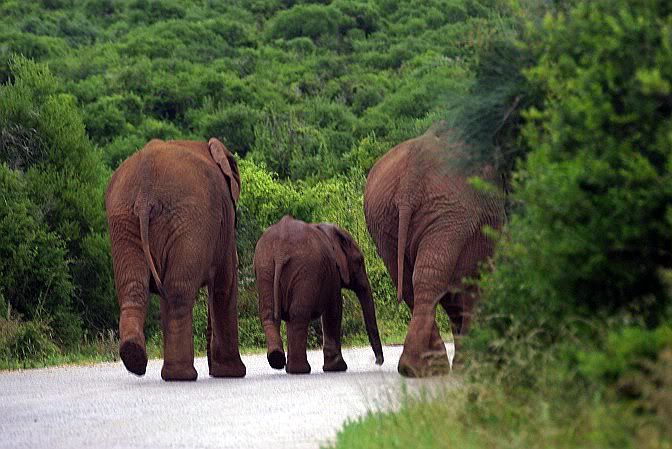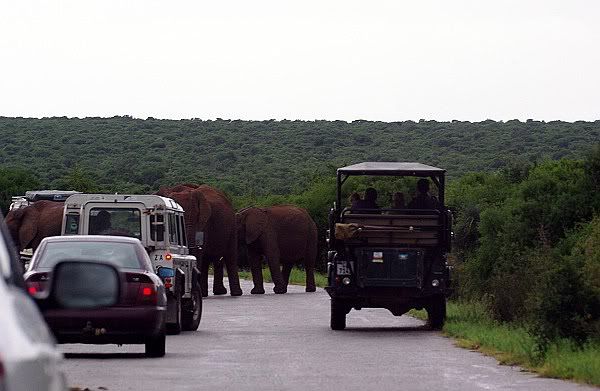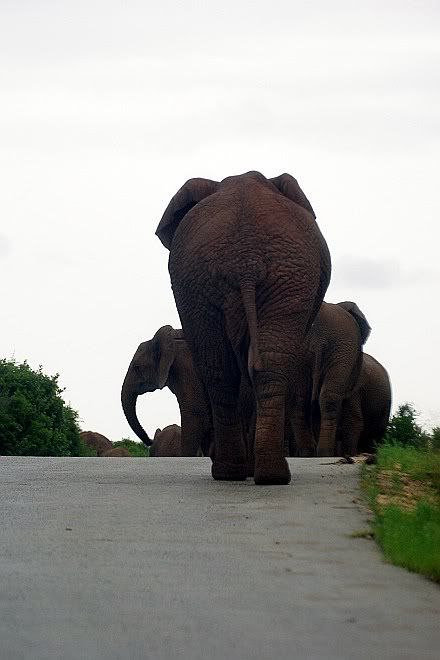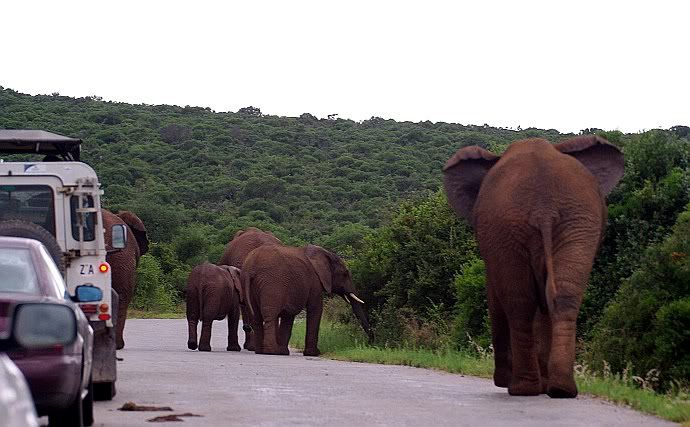 More coming
---
More pics of elephants on the road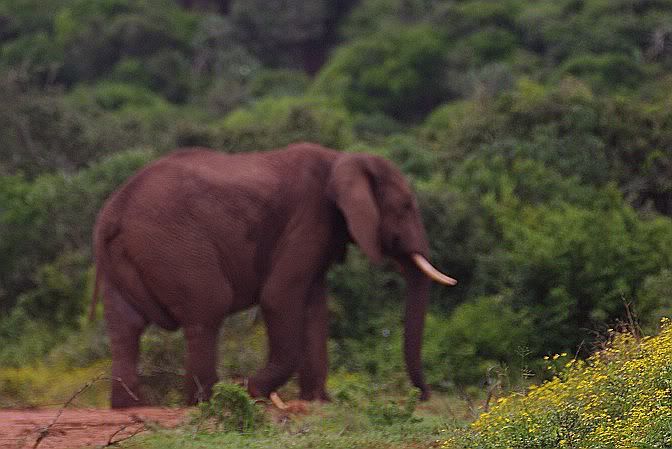 This one disappeared behind a bush and reappeared right behind me, well I got such a fright, and I shan't tell you the rest. You can see I eventually got the rear end-should have take frontal and side pics-such a moment gone.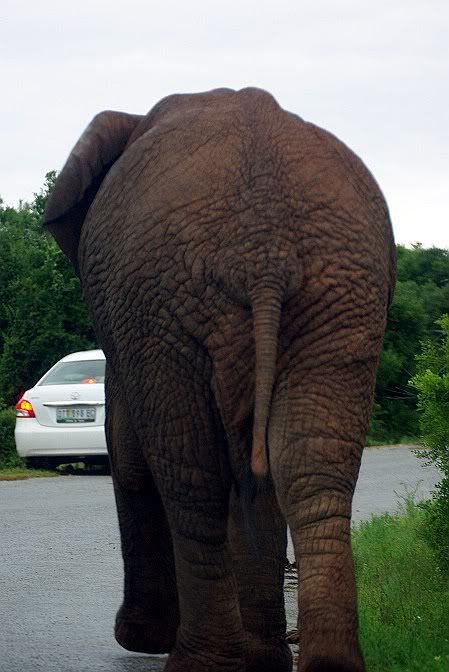 Let me say this though, I soon learned to relax in the presence of these giants, they are so used to cars, that I observed them weaving their way in and out between cars-unbelievable for someone with a fear of elephants like me. Some were within inches of cars, and cars were simply ignored.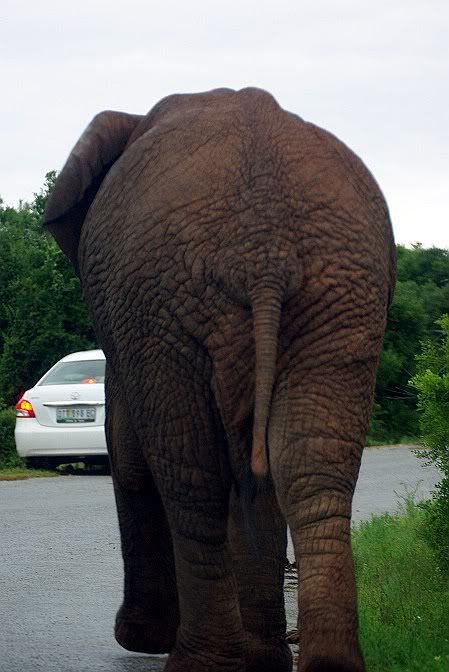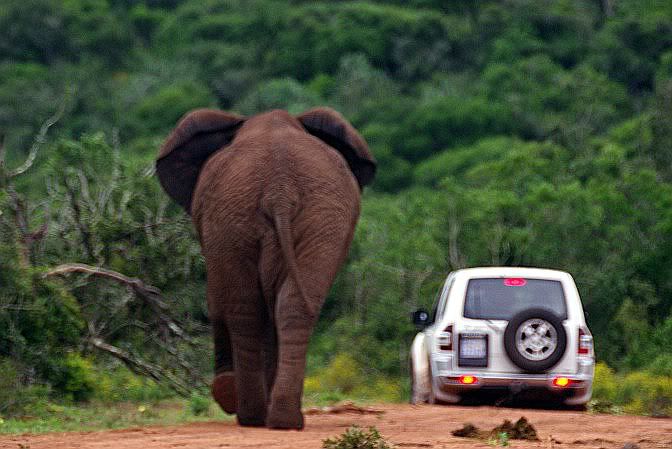 All the above were day 1 viewings-day 2 coming up.
---
Oops, sorry about the delay in getting on with this TR. Now my memory is fading. Oh, yea, we're stuck with elephants. Well from a first day fear of not seeing any, the second day was superb, and saw two huge herds aat two different dams-one at Hapoor and the other at Rooidam. Included was a magnificent bull, worthy of being called a Big tusker. I read that the biggest bull in Addo is one named Valli M. I hope this is him. I'll start with him.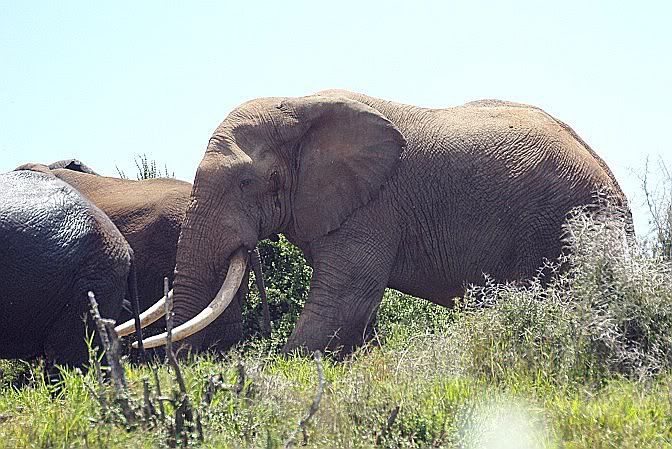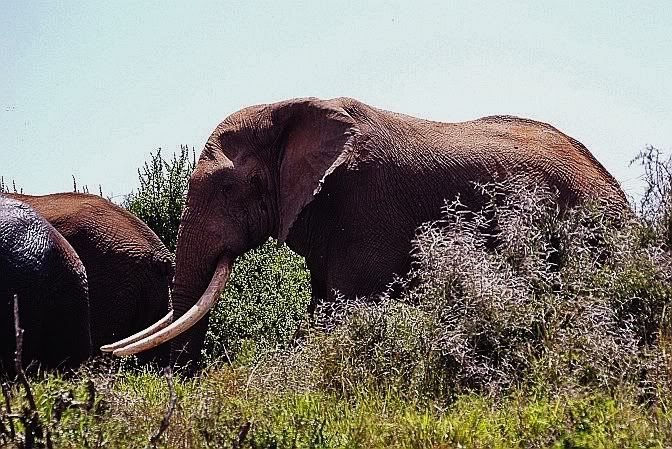 Came walking towards where we were parked, and I panicked, started the car and was ready for a hasty exit. Unitl I noticed no one else was doing anything so I switched off, and could get some of these pics. A real gentle giant.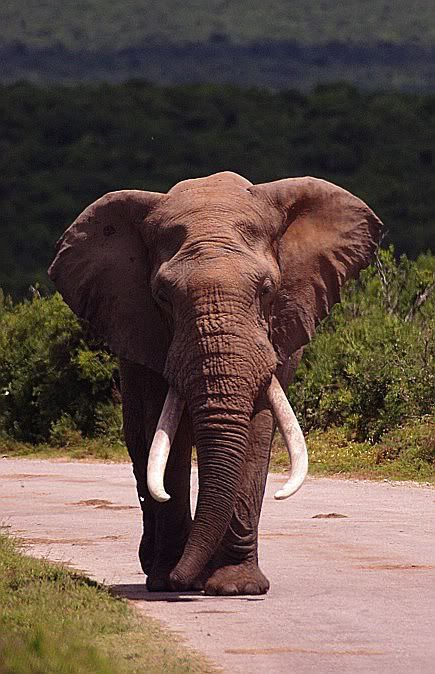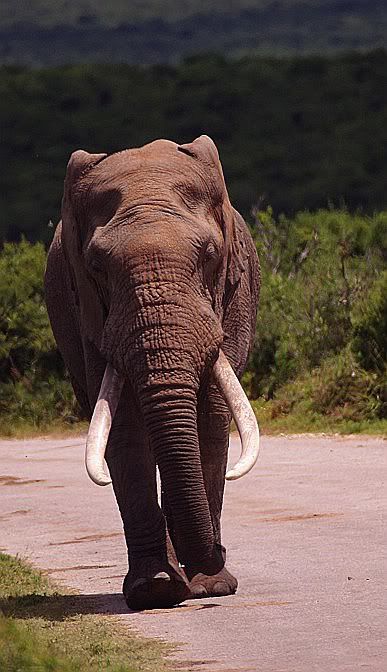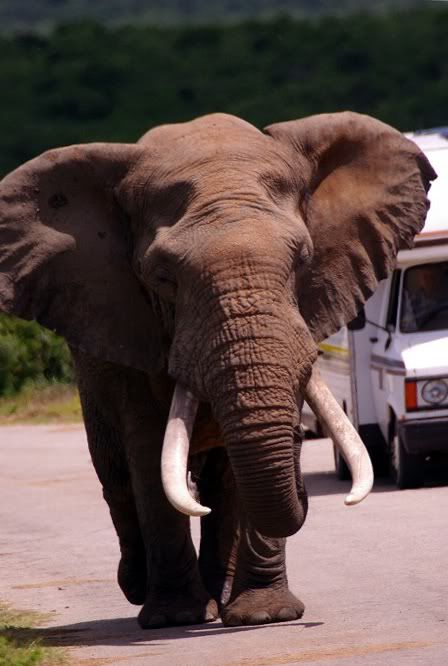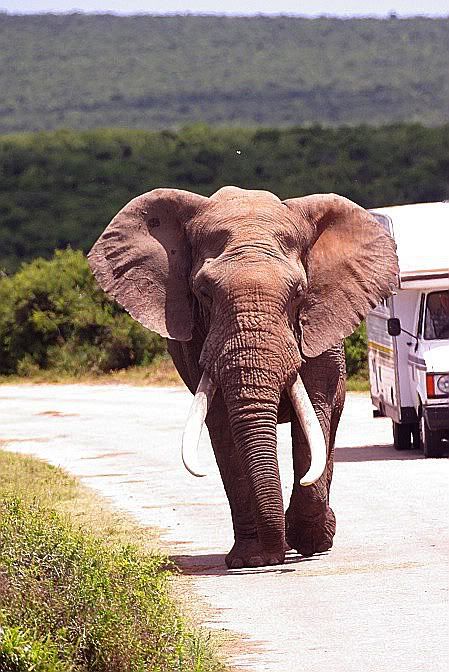 Must say I thnk Addo visitors love their elephants-wow were there cars in abundance at these two water holes with these herds. Not even a leopard sighting in KNP would attract so many cars. All parked decently and simply enjoying the spectacle.
These two were sizing each other up-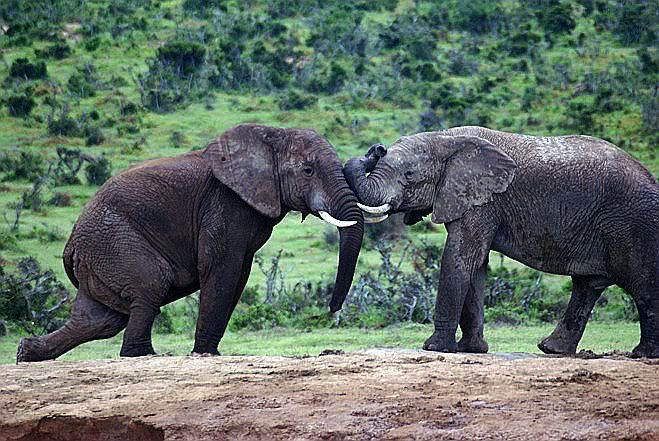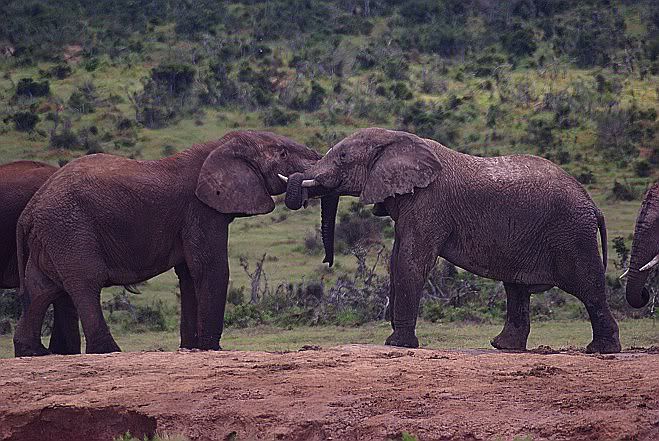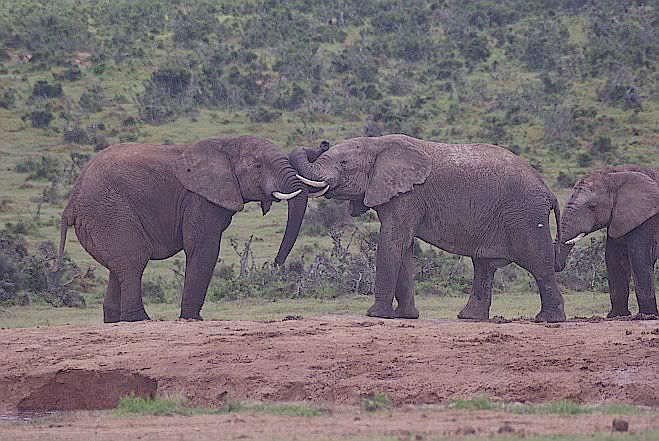 The centre of attention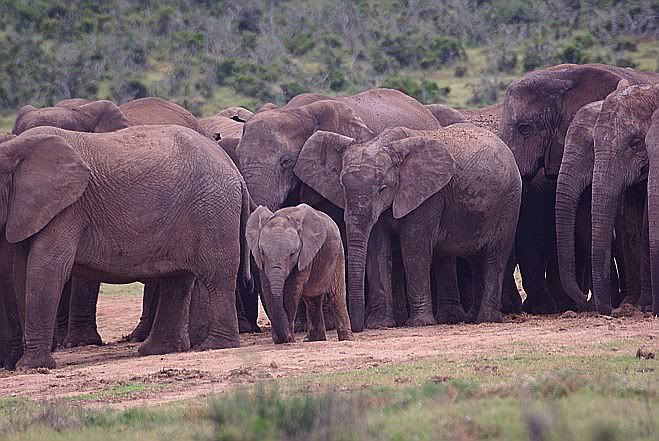 More to follow
---
Thanks Sharifa-any progress on your Chauffeur?
Some more of those gentle Addo Elephants.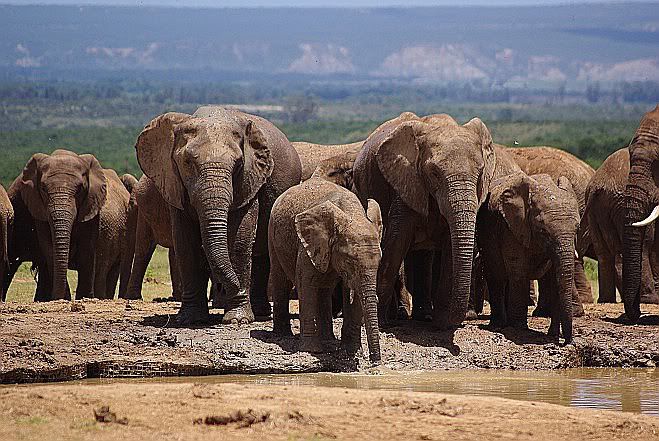 This one stood rather awkwardly for some reason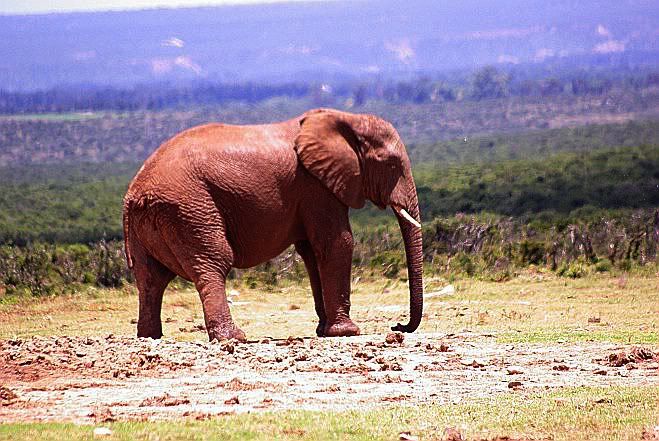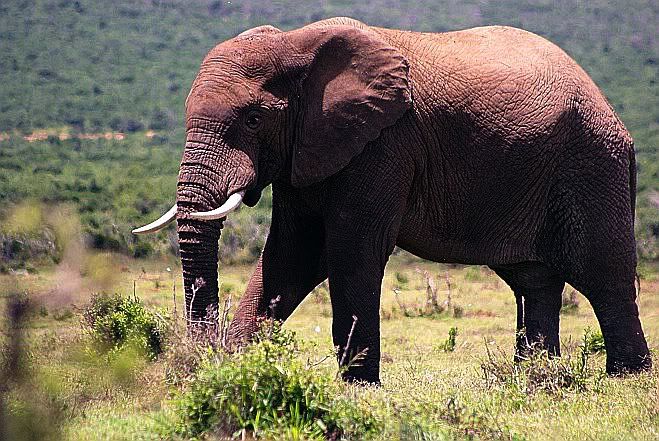 This one I think is pregnant-a rather pronouced belly.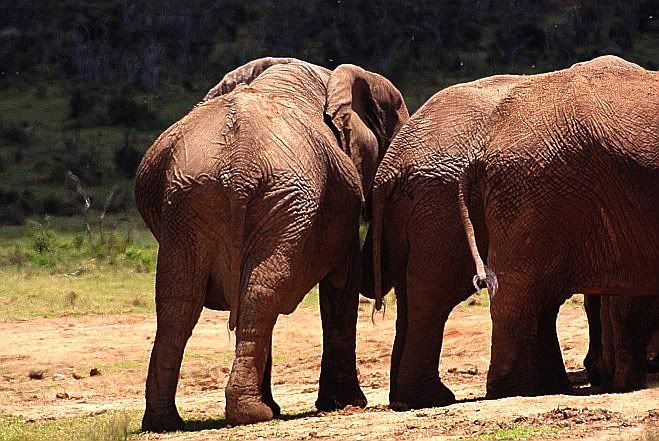 The herd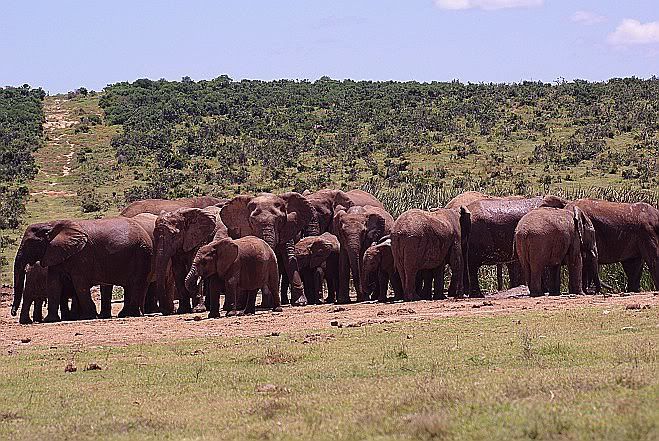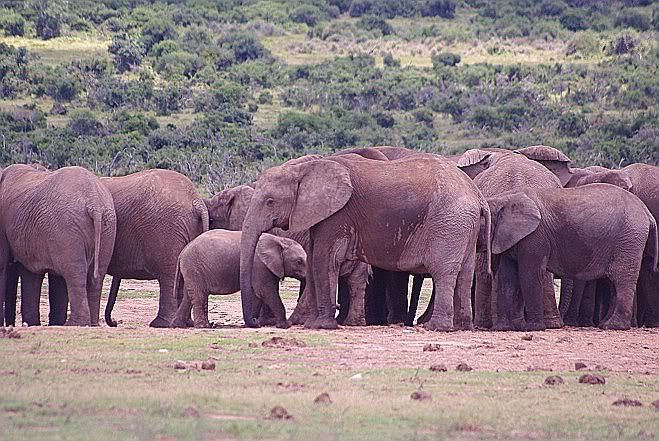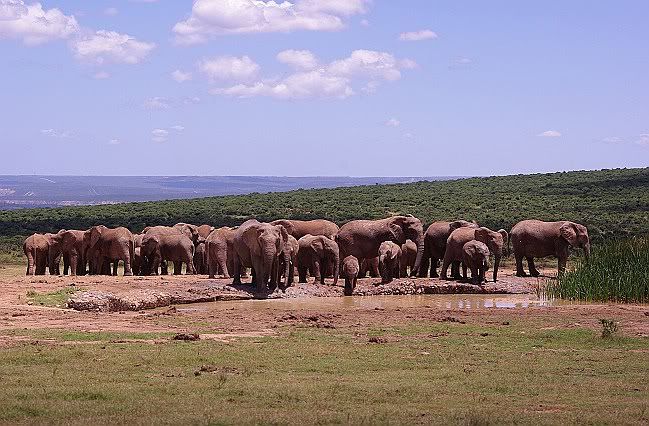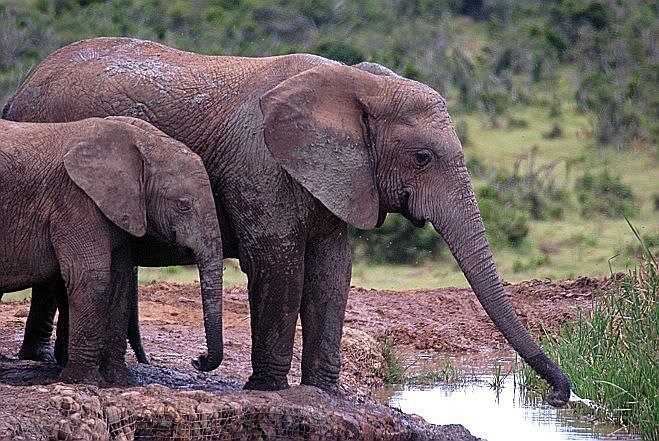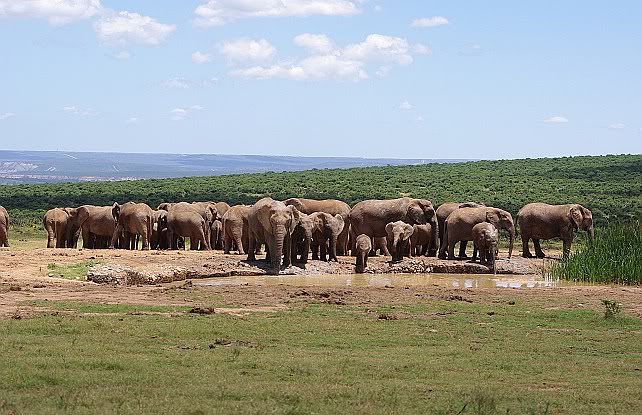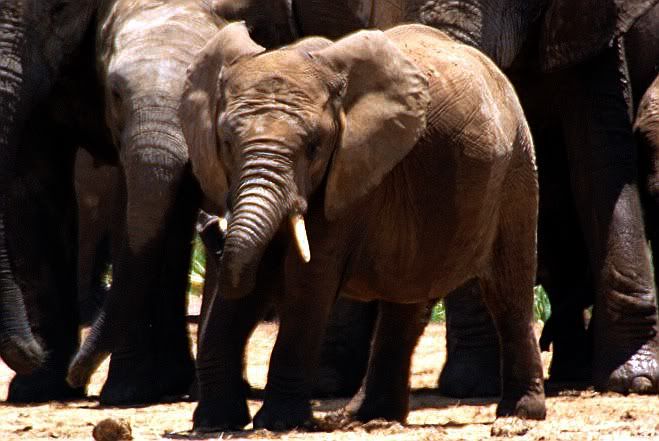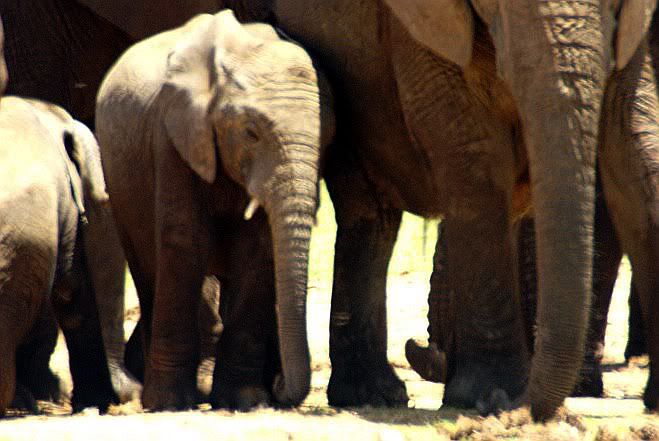 ---
Some images from the second herd seen.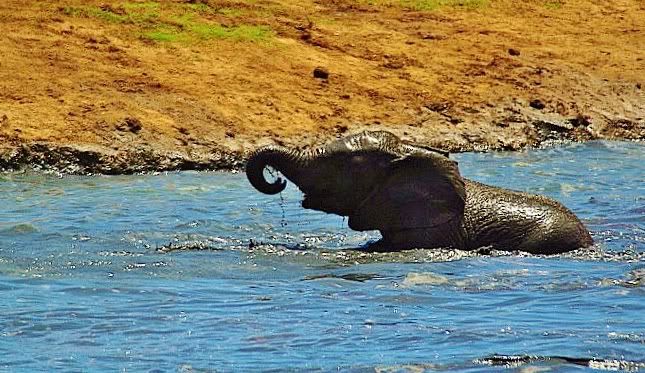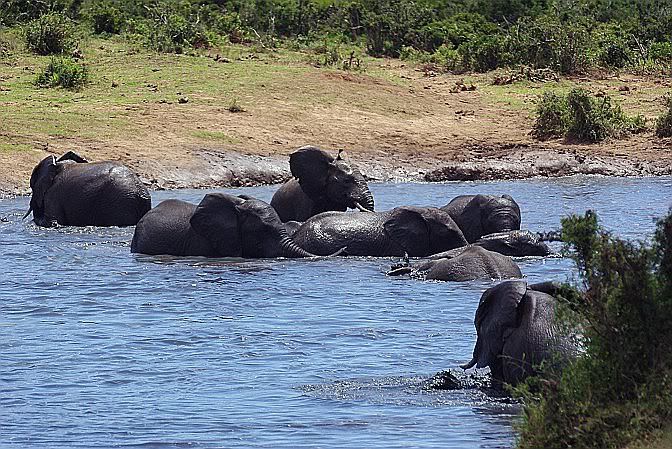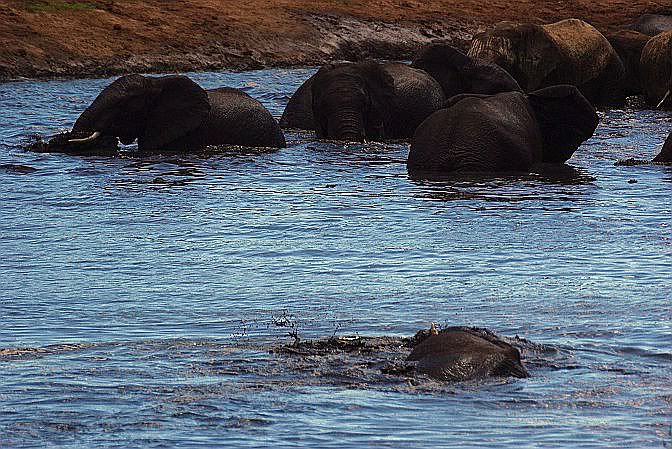 I've said it once before, quoting Mitch & Margot Reardon (Etosha-life and death on an African plain) "no animal enjoys itself do much at a waterhole as an elephant".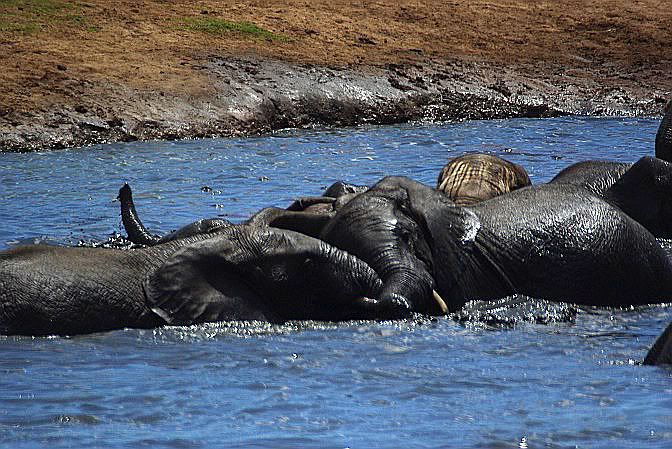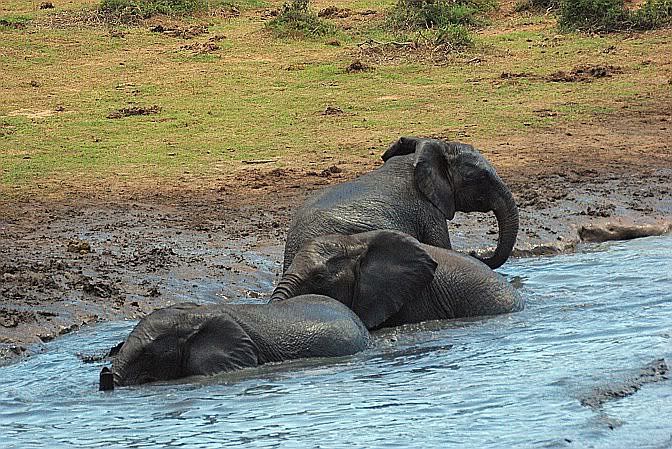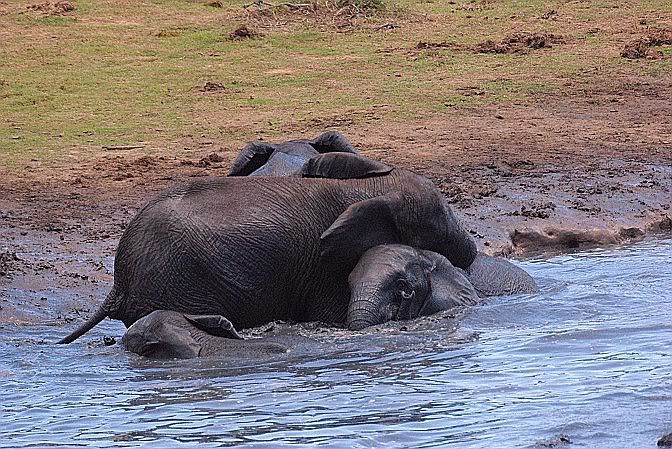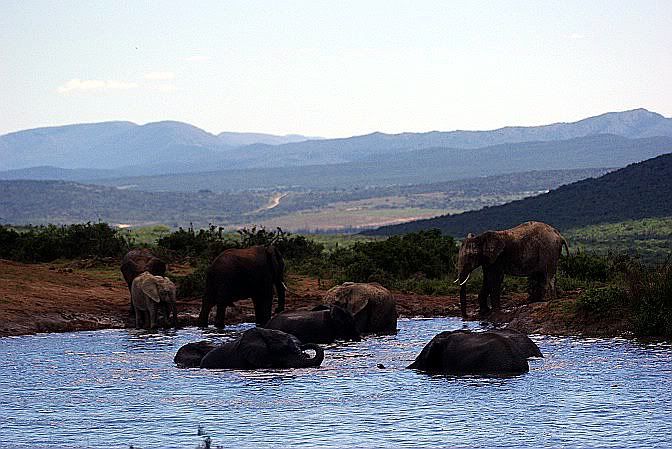 This one seems to have a mischievous glint in its eye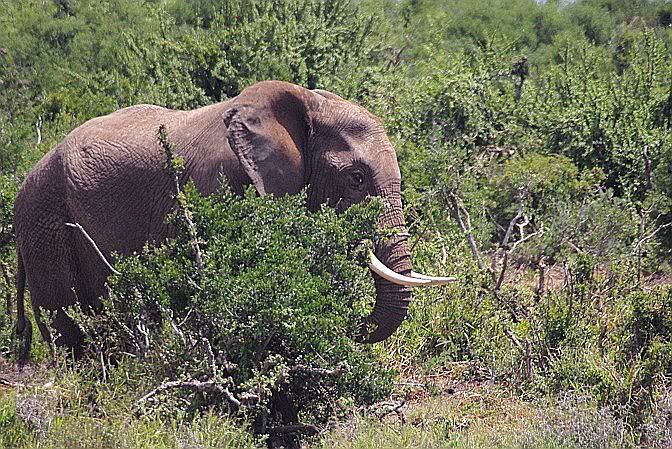 ---
My apologies, I have been excessively busy, and only managed a few glances at this forum over the past few days. Time to get this TR finished and prepare for another visit to KNP
.
Sharifa, Addo is simply wonderful, Duke will be in his element here.
Hoyle, and Lionspoon, welcome, albeit towards the end of this TR. Hoyle I see you are from Uitenhage-that name brings back some memories of my time in Port Elizabeth. Been there only once, can you believe it? On the doorstep of Addo too-lucky you!
Lionspoon, your are welcome to do whatever to post it elsewhere, and I do so hope it is Valli Moosa (named after ???) There did not seem to be too many big tuskers as in the Kruger, and this one was particularly noticeable. Something to do with their diet I pretty sure. 42 days-
Right, onto some views and vistas, which I must say I enjoyed so very much. Vistas and places to get out of your car are plentiful, and at one spot I could watch a pair of hawks souring up and down on thermal currents in a valley below. Sorry no pics, as it was too far, but could watch with a pair of binocs.
Will just post pics with little or no comment. The first are from day one, cloudy and overcast. Excuse too the binocular view is some-deliberate as I quite liked them like that.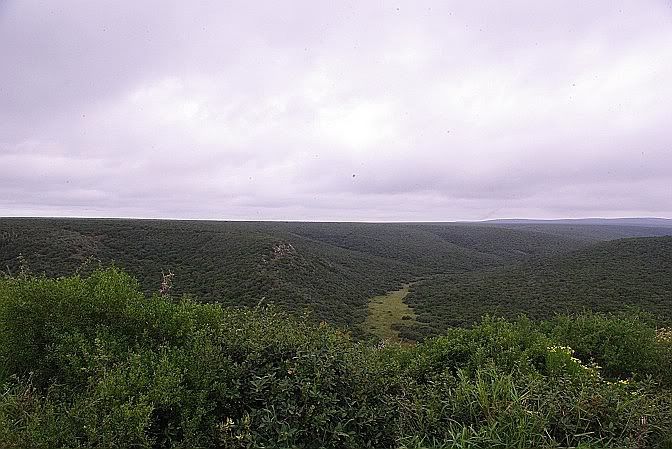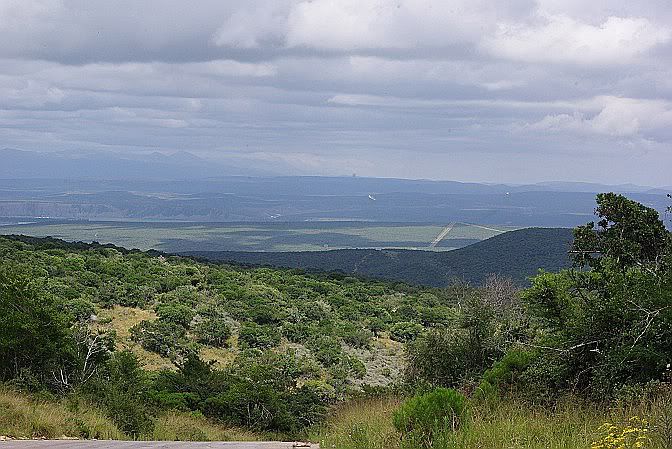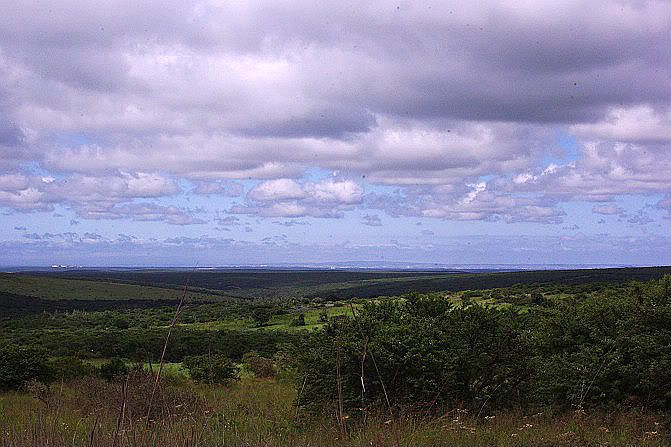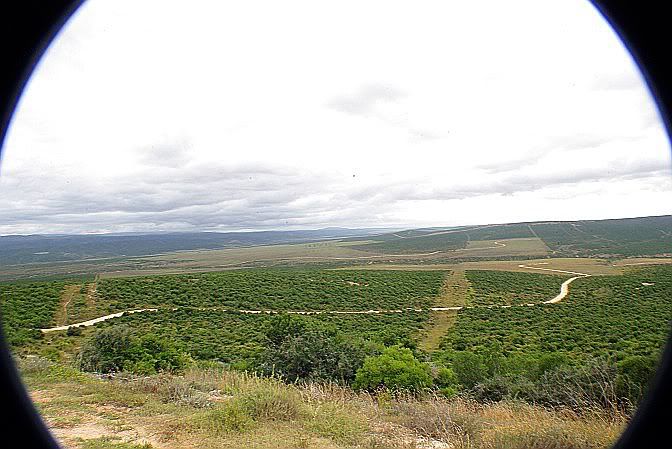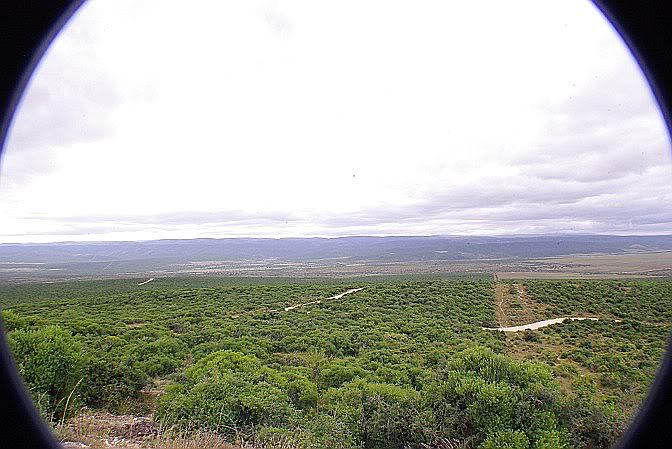 This is not me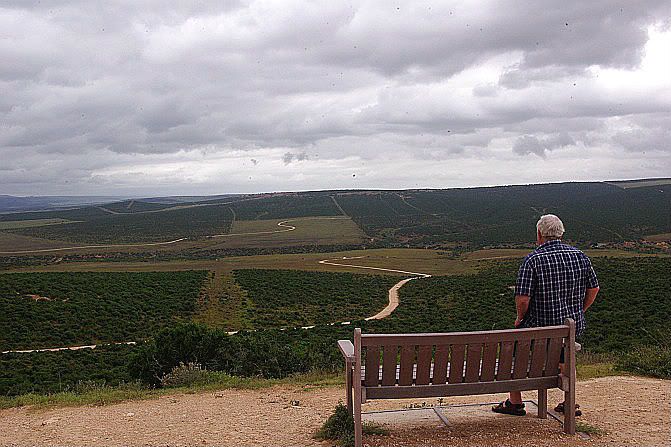 Just loved this view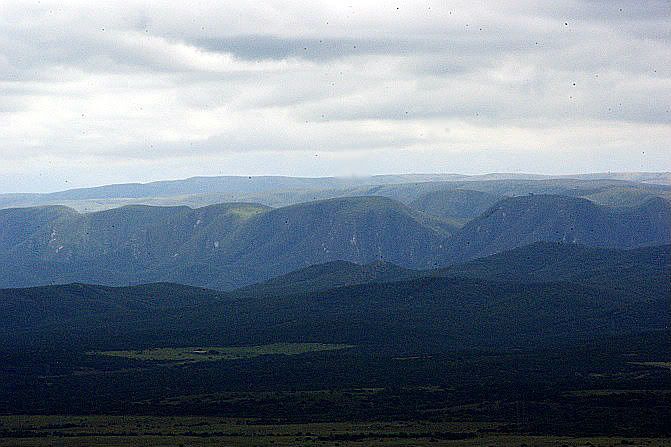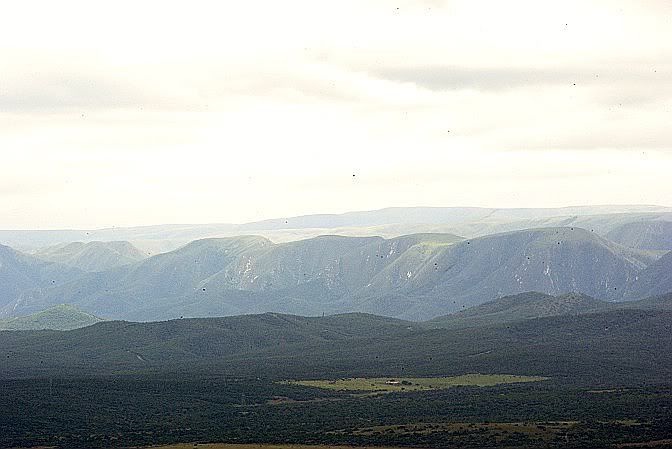 ---
Next day it was beautiful clear skies. Here are some more vistas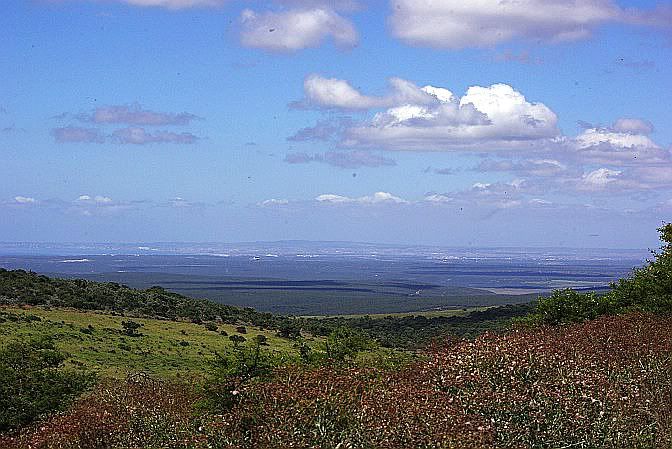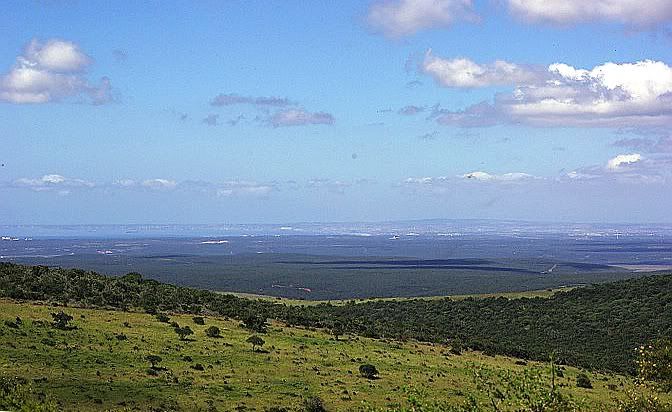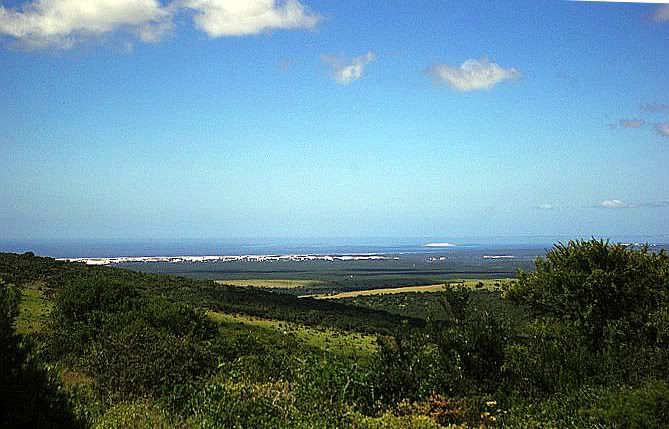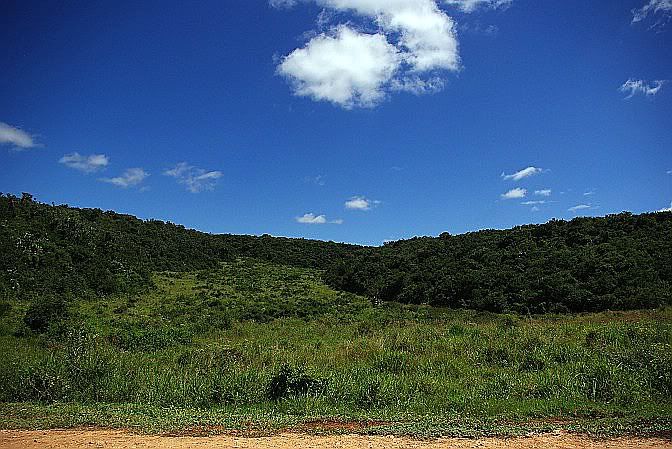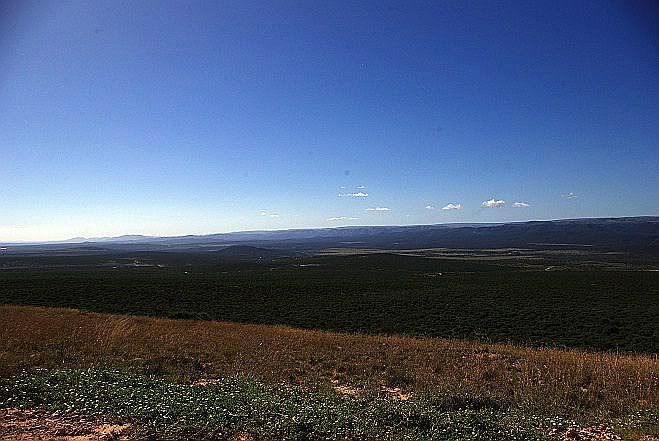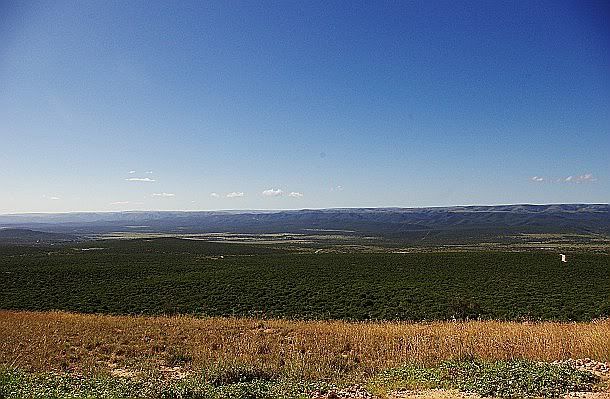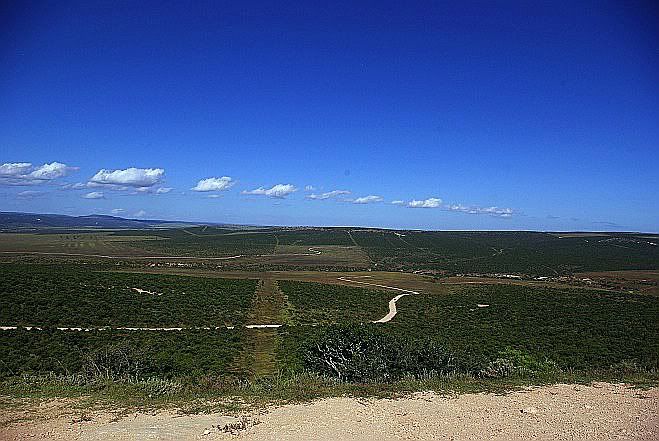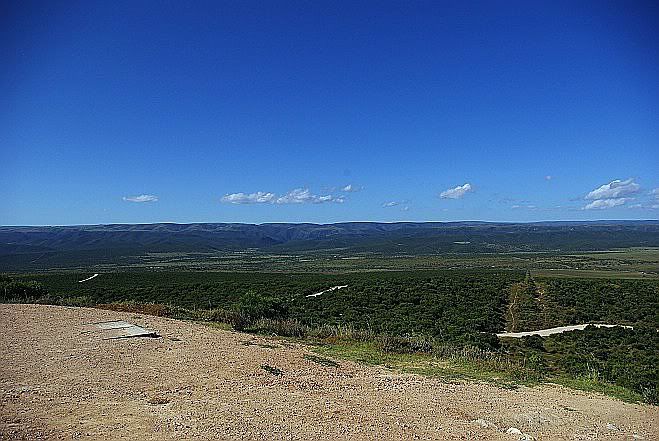 ---
Lionspoon, thank you, you have made my day. Valli Moosa! Makes me want to go again soon!
Thank you too Salva.
Time to finish this TR, as I am preparing for a few days in KNP in towards the end of March. A hearty thank you to all who joined, commented or just popped in. And of course Addo Park, a very special place to visit, and I am still struggling to forgive myself for not going there more often when I lived for 20 years in Port Elizabeth. But Addo will be seeing me soon enough.
The last of the scenic pics.
Flock of ostriches menioned earlier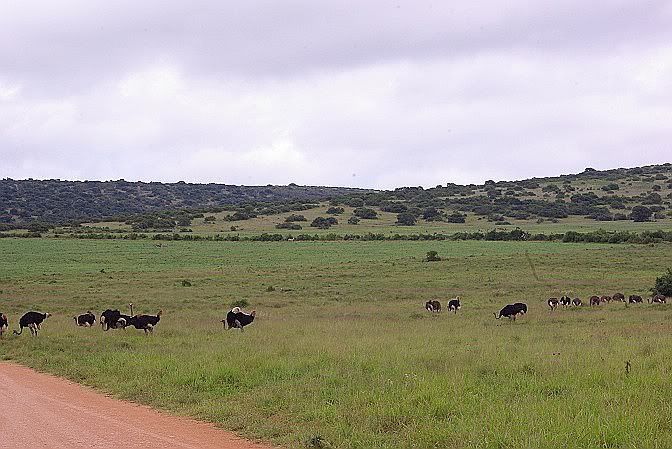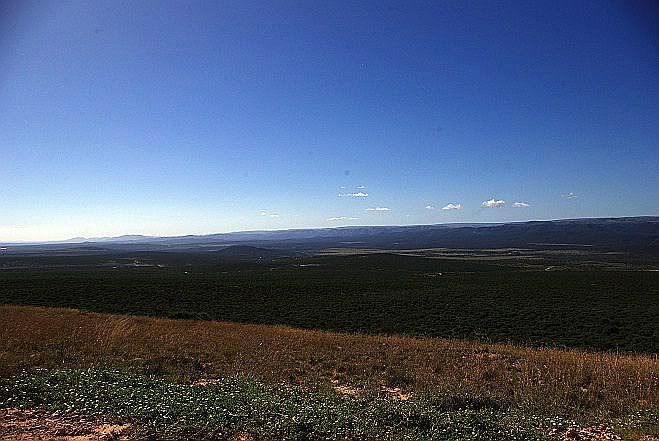 I'll close with this one-seeing that I mentioned butterfly heaven in the first post.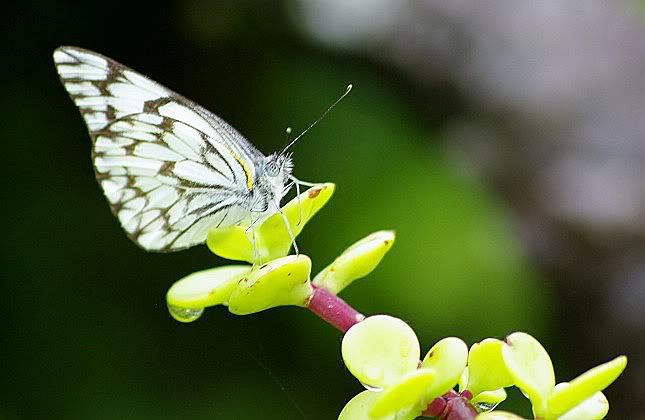 Cheerio
Noel
---
---
Who is online
Users browsing this forum: No registered users and 9 guests