Hi all- I have just got back from the West Coast National Park, where I spent a wonderful weekend in amongst the flowers and wind
I thought I would share just a few highlights of the trip. You can read my report on my blog
http://www.lauradyerphotography.com.
I update it with all trips I go on, if you are interested!
I live in CT, so its not very far to go. This is one huge plus for me, as it means I can actually consider visitng during the week or weekend just for a day!! I obviously went now to see the flowers, and it was quite a display. I have never done it before, so Im not sure what it usually is like, but I was impressed... Photo's of flowers are not so easy, so excuse me for the very average ones!!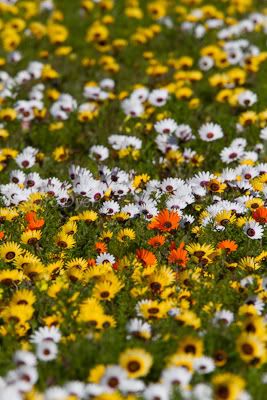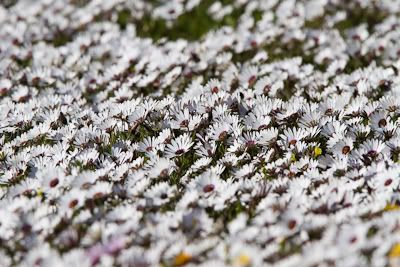 We saw loads of game as well, huge herds of Eland in Postberg, along with Wildebeest, Blesbok, Springbok. We also saw a couple of bat eared fox in the flowers, which was a surprise and a treat...
We stayed in the Duinepos Chalets, and I was incredibly impressed. They were big, clean and had a wonderful 'holiday house' feel to them. Also reasonably priced. I would definitely recommend to anyone who was considering a stay.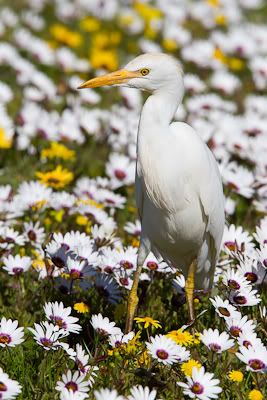 Te only down side of the trip was the speeding cars on the tar roads. Also, some people seem to lack a good deal of common sense, and when a caracla is sighted, they jump out of their cars to photograph it- I cannot for the life of me understand this, as how many of you expect the ca would stick around? Anyone, even tho you are allowed out the car, I would have thought people would think before acting. We did see 3 caracal, which was super exciting as I love this amazing cat!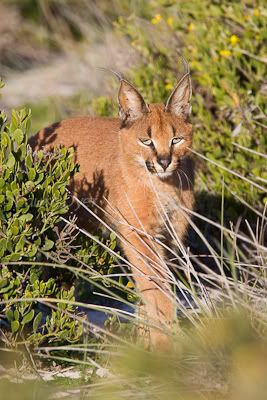 The hide near Geelbek is lovely, although we were a it early for the migrants. We did see flamingoes, and a kestral who allowed us within about half a metre before flying off. I cant wait to go back to this hide in the summer months, holding thumbs for Osprey
If you have any questions, feel free to ask. And do try and visit this spectacular park!!
---
Who is online
Users browsing this forum: No registered users and 3 guests