Virtual Ranger

Posts: 1250
Joined: Thu Mar 02, 2006 12:11 pm
Location: Back on earth.....
Contact:
Hi there
I have developed a certain fear from staring Trip Reports as I have 'abandoned' the last two as I am just too busy working, socializing, travelling etc.... but since I have done an extensive report on the Olifants Backpack Trail, I received quite a few requests to do one of the new Mphongolo Backpack Trail, and just compare the two most extreme and exciting adventures SANParks is currently offering us
I think it is worth a trip report, but I must warn you. I a not going to do it the usual way. What I'll do is I will first post the pics, as that is a job on itself. Then I will lateron edit the post and add some description etc. It might not be in my (funny?) detailed style, making it a good read.... I'll see how it goes as time is limited! I might just enjoy it and type away like a mad man
So, let's start.....Some people ask me, are you crazy?!?! Kruger is one of the hottest places to walk in, and why would you wanna drag 17kg's of stuff with you?? Well the answer is simple.
This is how you can get closest to nature. This is the ultimate back to basic...... Here you are vulnerable, without a cellphone, a coke, without wheels and..... a doctor. This is what pure nature is all about, where you actually are LOVING to look at the simple things that you miss when doing an afternoon walk at lower-Sabie. Here you have time, there is no scedule. As free as you can get.
Comparing the Olifants to this Backpack Trail, I must say there are huge differences.... First the Olifants is strenous, there is preassure to complete a set distance for a day. The Mphongolo does not have this. You park off at a watermill, pan put up you tent and you're good to go
The Olifants is a mission, and once you have completed it, it feels like you have achieved something, a real trail... The Mphongolo is relaxed, there is no set trail, just freedom. If you hear lions in the distance, you can track them. If you want to return to a few specific trees, you just do that!!
On the other hand, the Olifants rewards you with a wonderful bath, lovely fresh water. Water along the Mphongolo is scarce, it's an issue sometimes, and you're glad to bath in a through feeded by a windmill.... I think both trails are unique, and you nature lovers who haven't done it, are missing a TRIP OF A LIFETIME!!!
The Mphongolo (if I understood the guides correctly) is divided into 8 sections, and streching from east of Shingwedzi / Mphongolo river and North/North east of Bateleur. We were lucky to visit the notorius Phonda hills and Bubu river system just north of Bateleur....
But let's cut the crap and start posting, for now I'm just gonna upload the pics. Abbreviation and description will follow shortly
Have fun, and don't hesitate to ask me anything!!
Mphongolo Backpack Trail
Day 1: 27 April 2011
At the place where we parked the trailer..... a special type of kill happened on my hat...! Rarely seen if I may believe the guides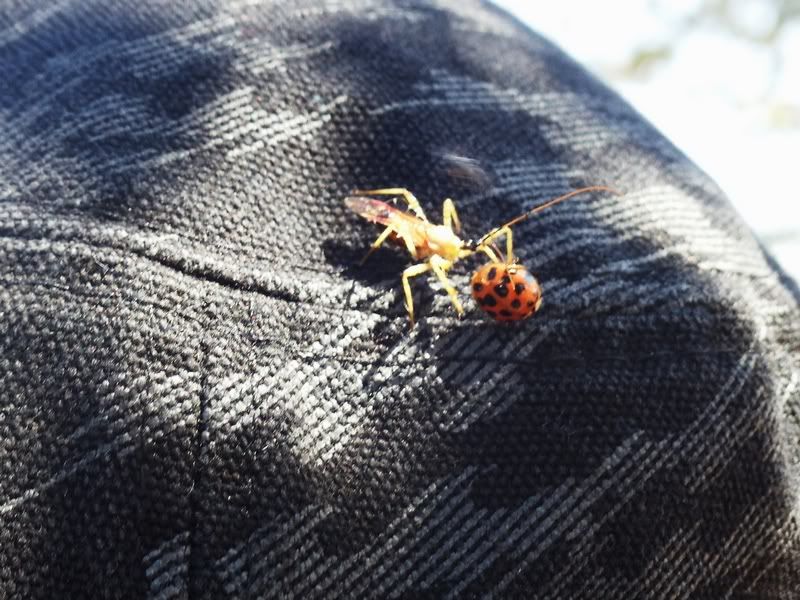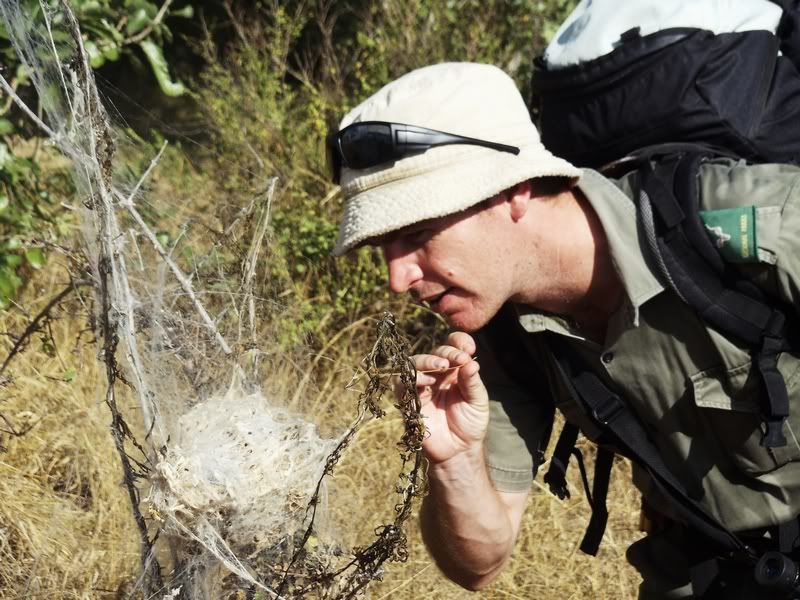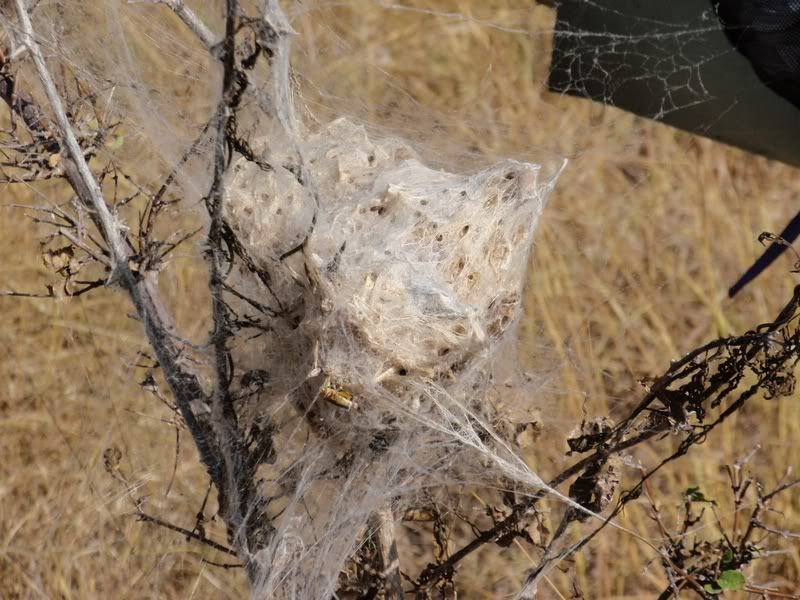 Many pans were dry already, and after short HOT walk in the sun, we reached the first pans......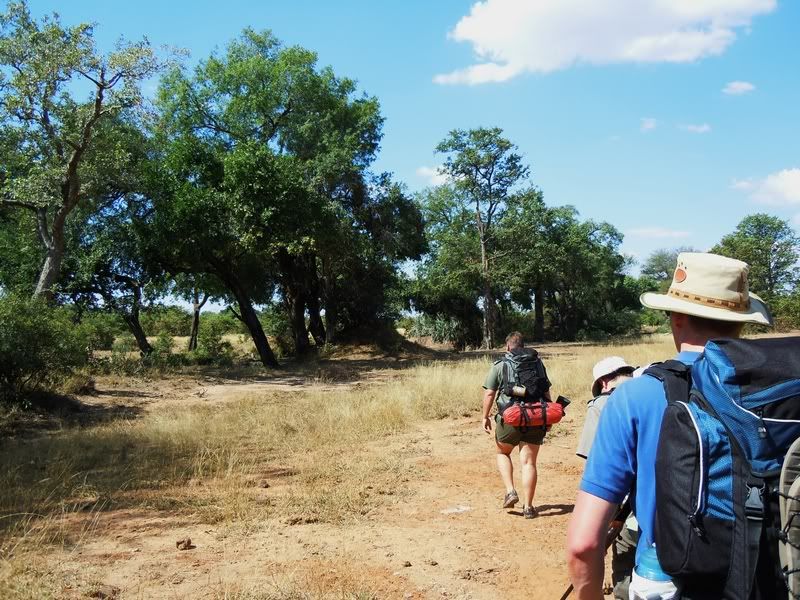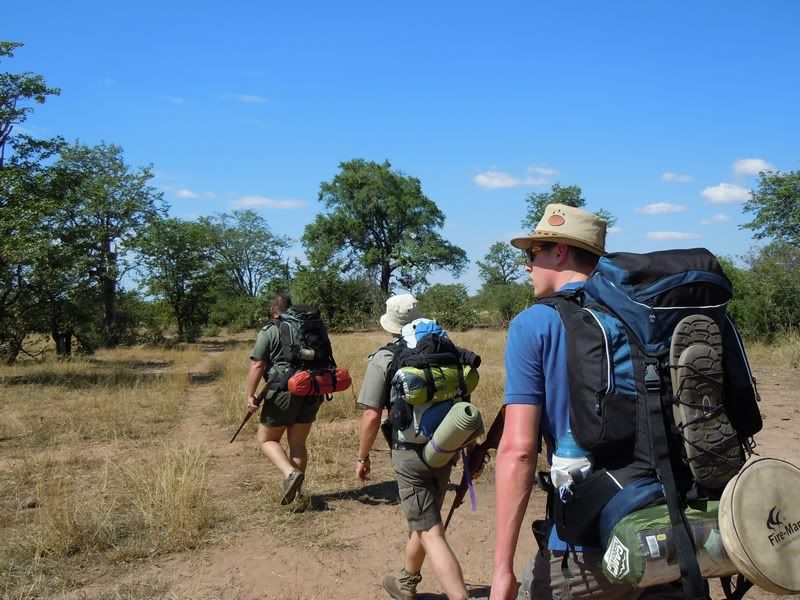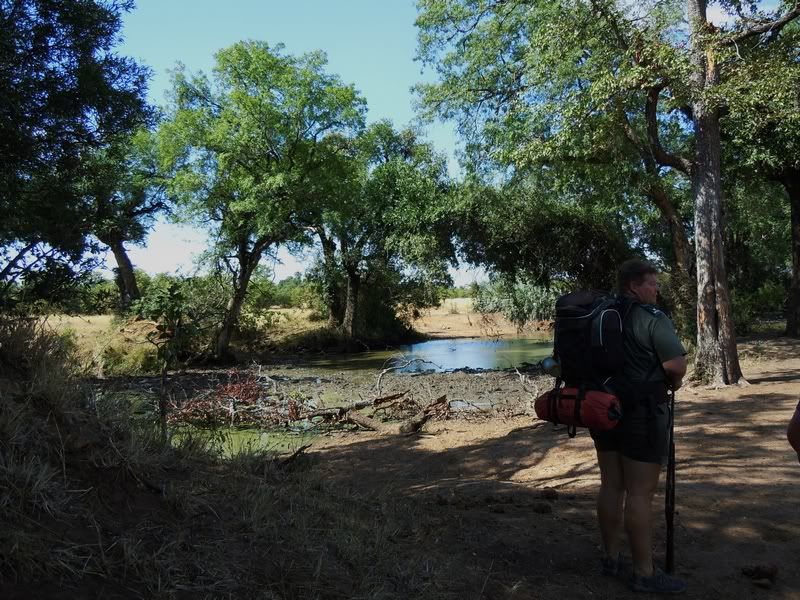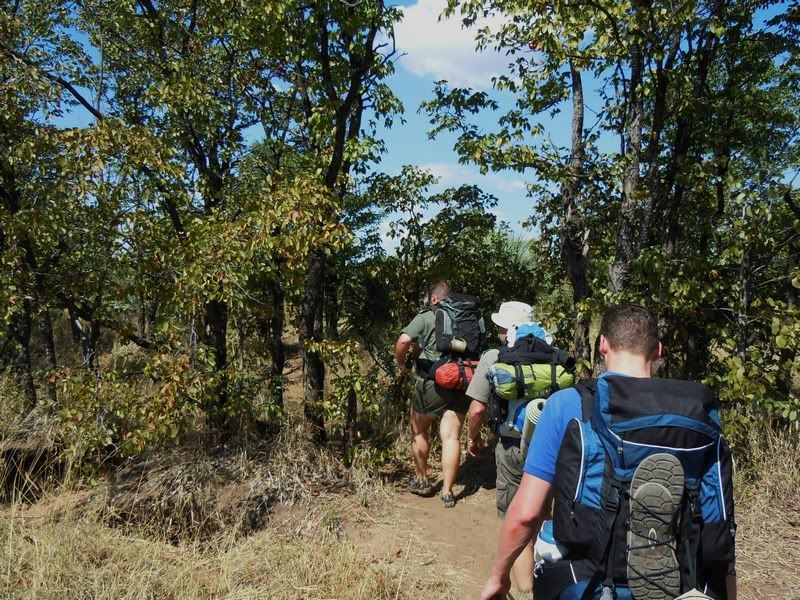 As you can see, even my blond 'poppie' sister can do this walk, so it should then really encourage a few 'ooms' to have guts at least and make them think of doing this trails (be glad I don't mention names Richprins, TheunsH and Ndloti
Imagine if I put your real name here! I'd never do that
)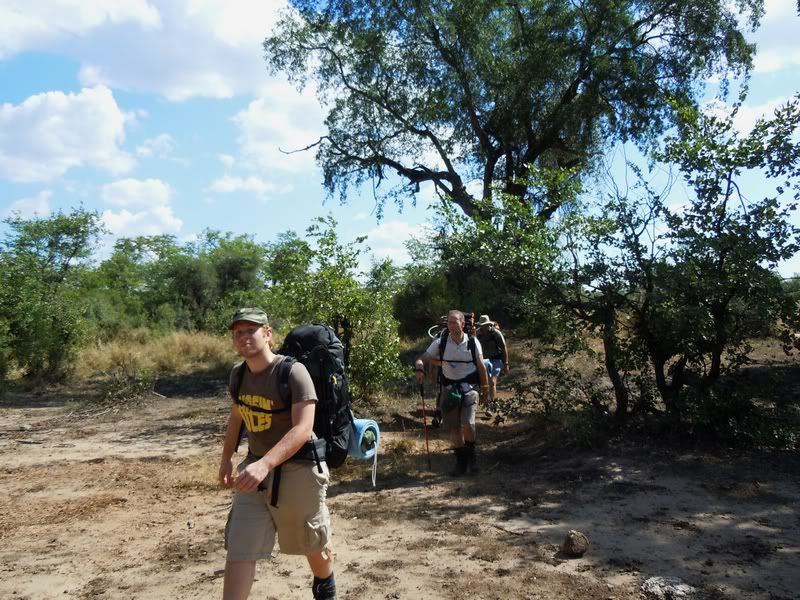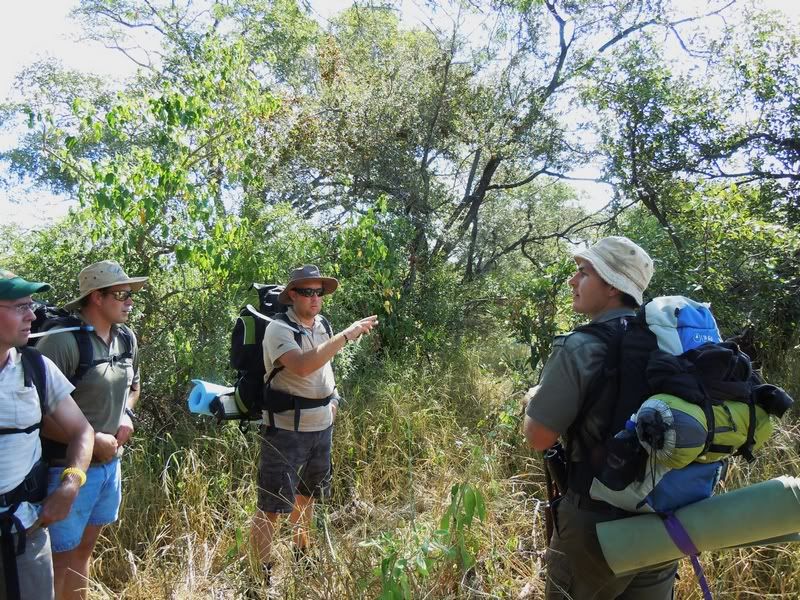 We ran into a group of ellies really quick (after 1 hour or so) but the lala palms and thick vegeation made it quite difficult. We ALMOST ran into BIG trouble, after carefull scanning of the bushes, we decided to cross a drainage line. Suddenly a short thrumpet, and a small ellie appeared!! The main guide, Marius some way of another convinced the little bugger to look for his mother elsewhere (in no uncertain Afrikaans
) and lucky it did. It appeared the mom was on the otherside of the drainage line, and the ellies were at the end of it (luckily). Moms ran around bewildered, but we kept real quiet, and luckily they joined eachother
Marius was very close to the small ellie (15m or so) and surely would have to do something drastic if it got closer. It happens so sudden. So unexpected.....! It's called 'adventure (Ok most guides would disagree, but hey I'm the tourist, I don't have the gun and responsibility...
)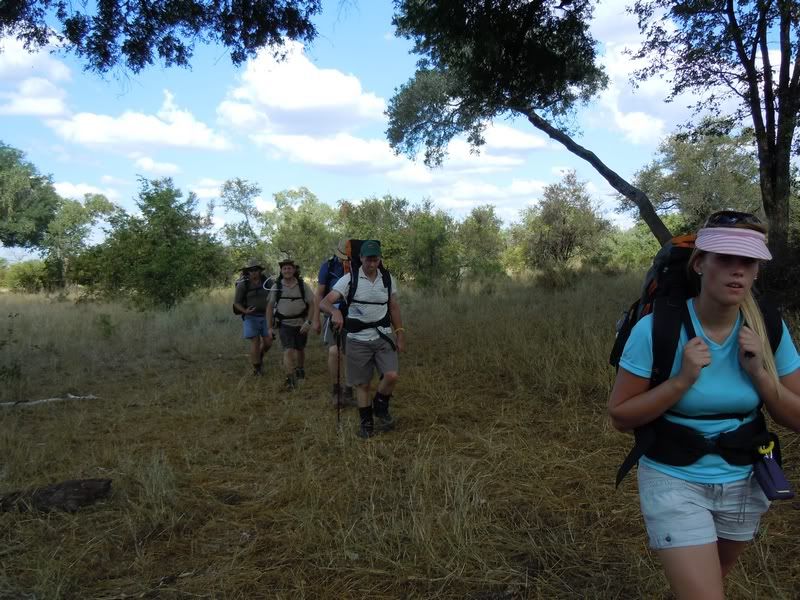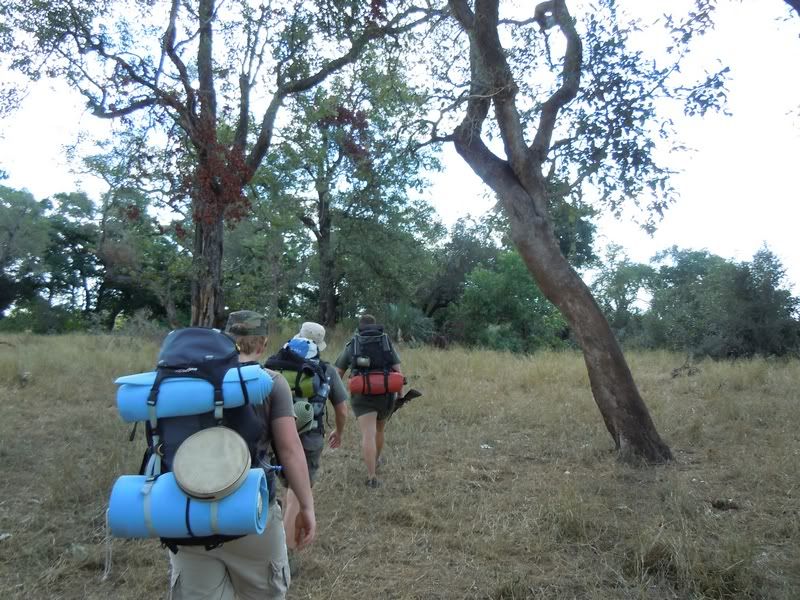 For most parts, the Bubu river was dry...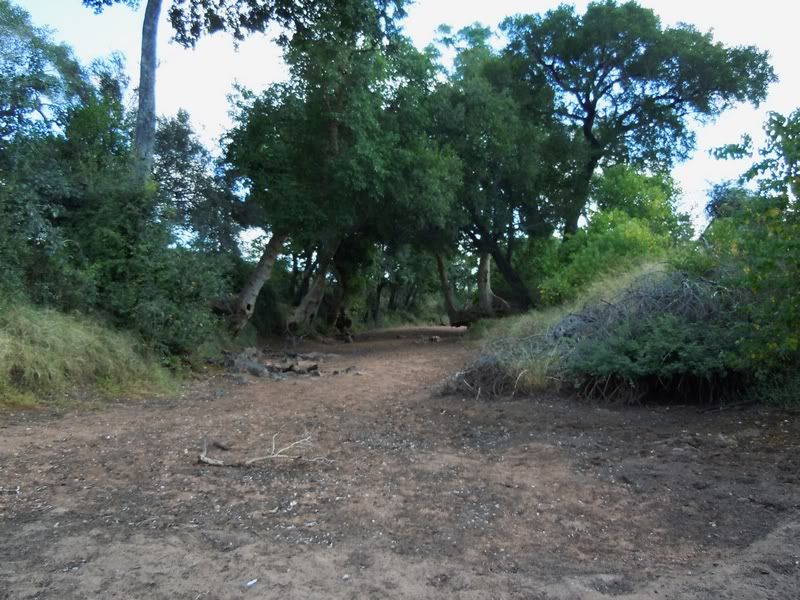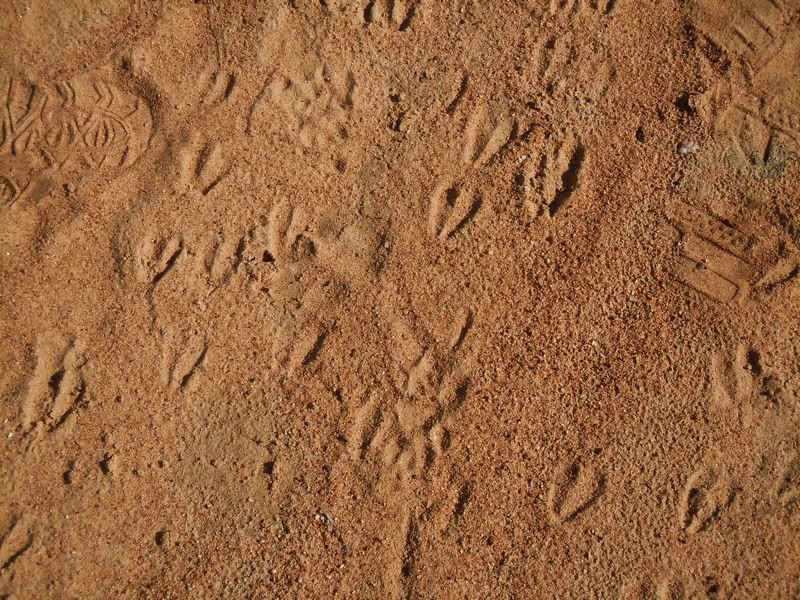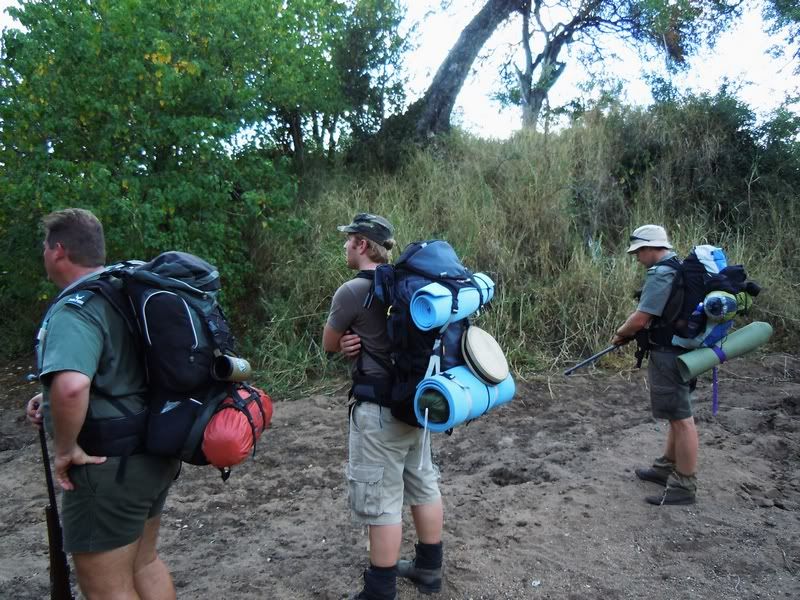 We stumbled upon the fresh remains of a leopard kill.... a small has been warthog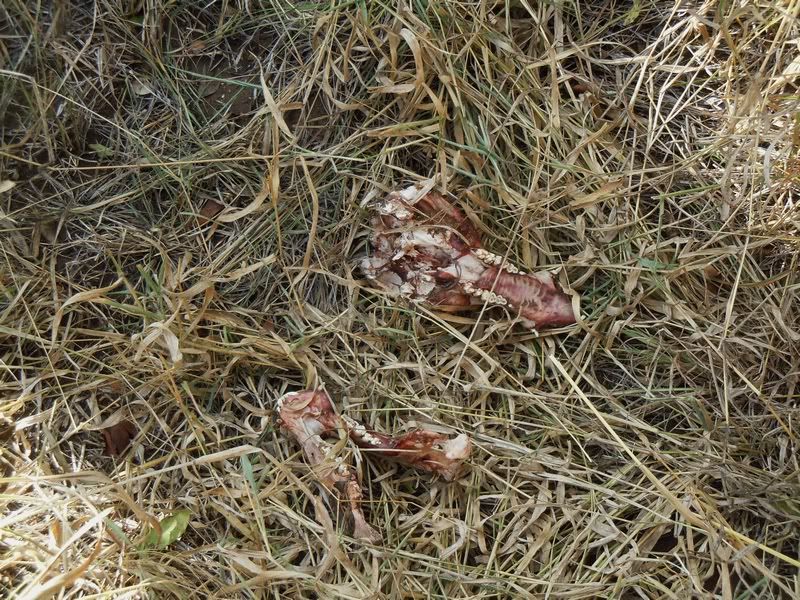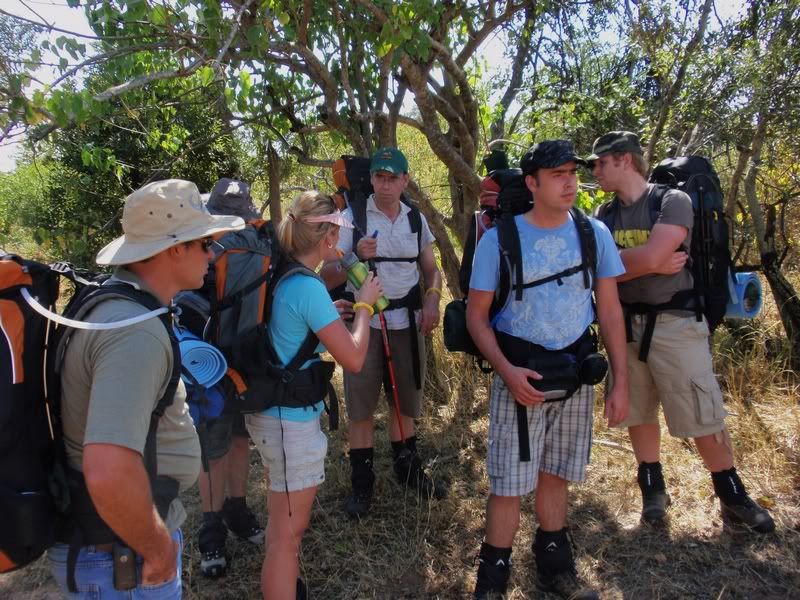 After numerous stops, we pitched our camp at the Ponda Windmill. We bath, drink and swim in a water trough, which was fed from the windmill. No luck for us, as there was no wind, so no fresh water. Before we took a bush-bath, we filled the 4 bags of 9 litre waterbags, from which we cooked our food and filled our water bottles....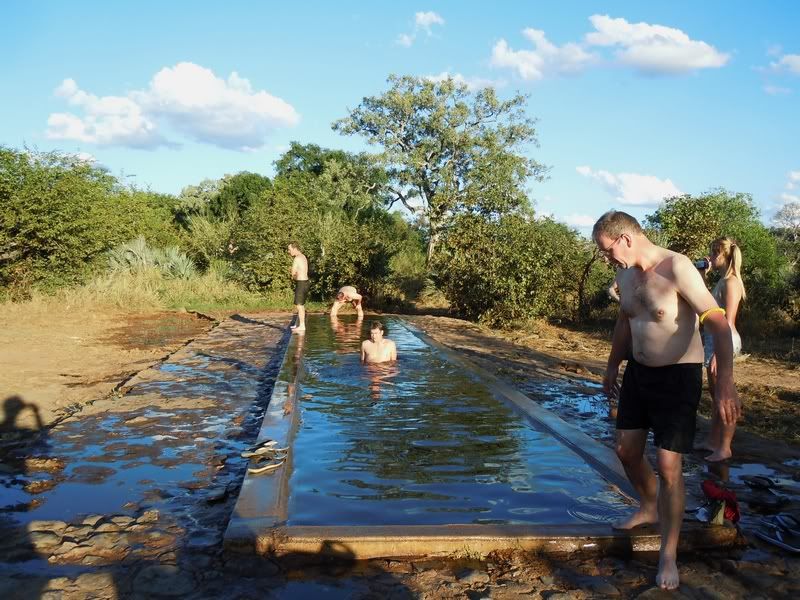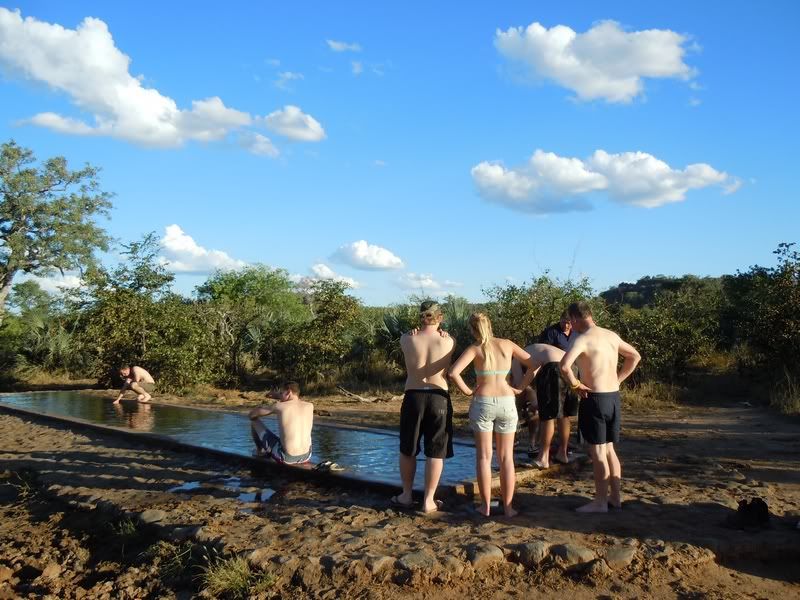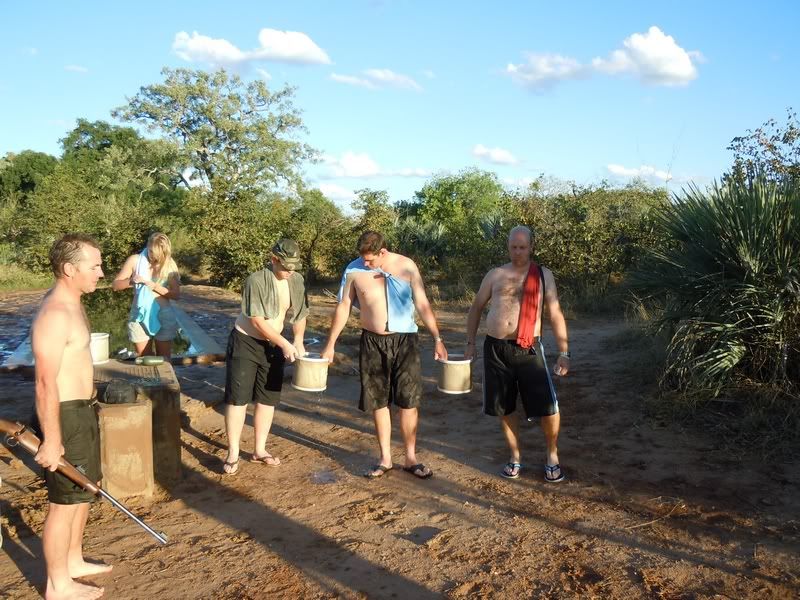 After camp set up, short shower to get wet (NOT CLEANED UP!!) and fun, we sat down and watched the sun go down over unspoiled Africa....... What a pure privilege, and again a highlight of my life!!!
(Happy as I can be
)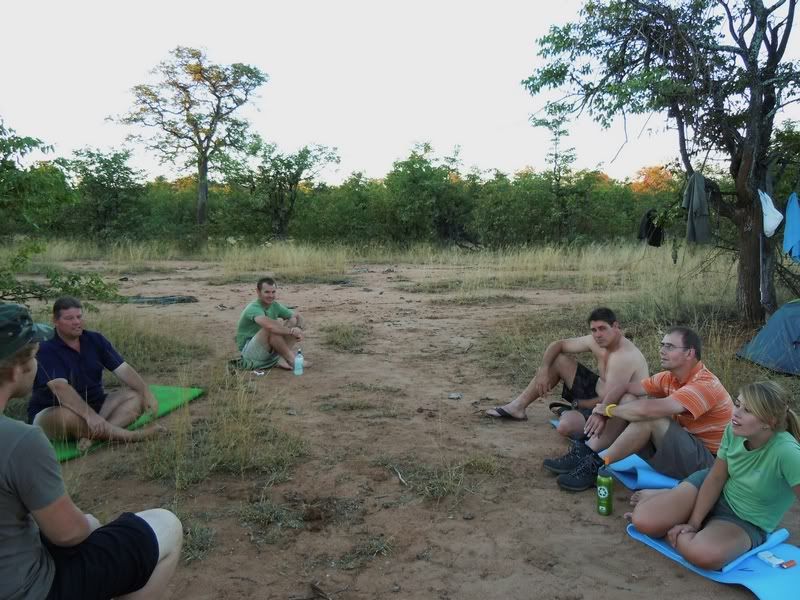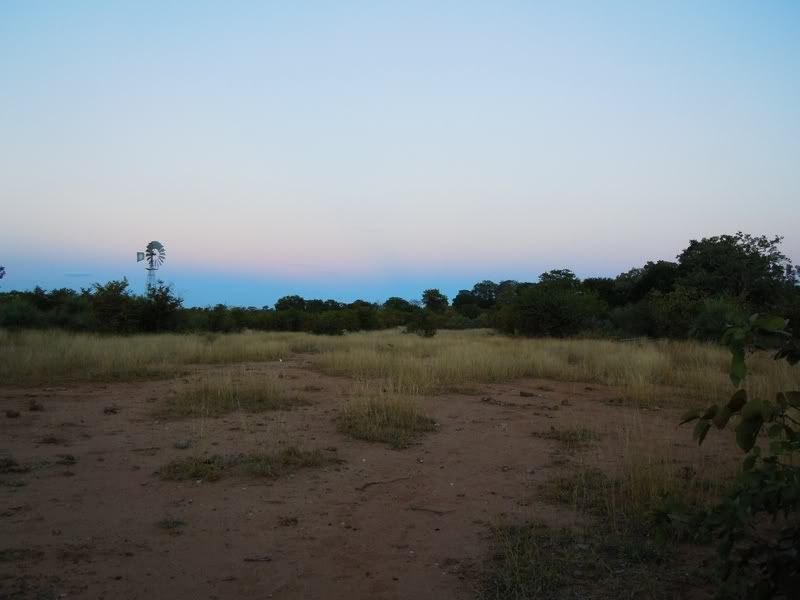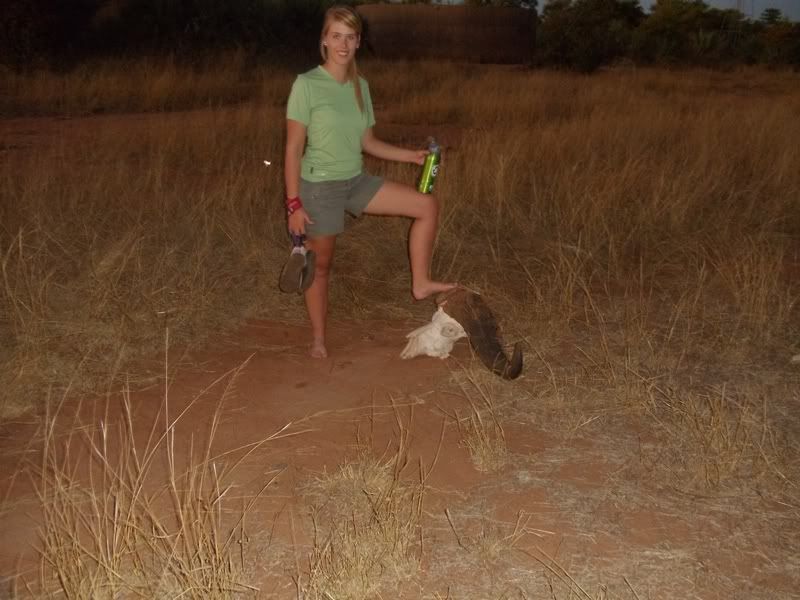 That's it for today, shoot you questions and I'll answer them!
A more detailed and informative description will be added later on
Further posts might follow (depends on how loud you guys shout
)
Should I continue..........?
Kruger Selfdrive under review: click
HERE
to join! (post at the bottom of the page)
---
Who is online
Users browsing this forum: WillieV and 5 guests