Ok, Being a man of few words... I will give you some picture's.
We stayed in LS for about 7 day's, where we also did the Bush braai, witch was .... interesting.
OK Pictures: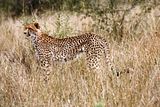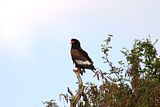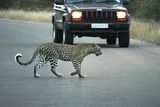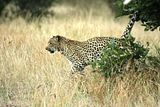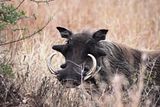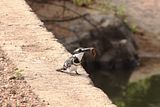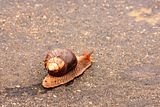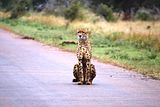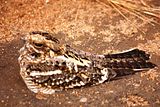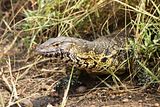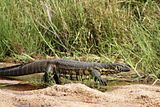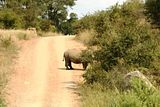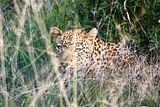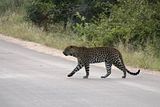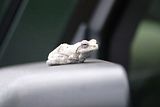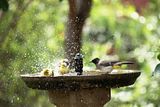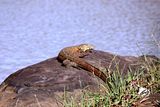 Nice trip, had some issues with my D450 not doing what it was supposed to have, but all and all, was a good trip.
Satara 9-4-2011 till 10-4-2011
Lower Sabie 10-4-2011 till 17-4-2011
---
Elzet wrote:Hi Vann

Great photos (esp the Kingfisher kill and the ghostly frog). Cheetah

and leopards too.
Speaking of... That frog was sitting on top op my left hand side mirror... FOR THE ENTIRE TRIP from LS to Satara and back!!!!!. tar road up, and dirt road back, it will only lift it self up when we drive slower, and lower itself when we get to 35km/h or the dirt roads!.. was hilarious..
Satara 9-4-2011 till 10-4-2011
Lower Sabie 10-4-2011 till 17-4-2011
---
cheetah2111 wrote:Wow Vann

I see some cheetah and leopard pics

Could you possibly tell me how many sightings you had of the various cats? And possibly where?

I know you a man of few words but I'm well interested to know
No worries,
Leopard we found: the little one just before the low water bride before LS Trying to hunt, was excellent to watch, however the antelope noticed her on the final approach... (Bokkie garbed her Ipod and plugged in the earphones: I don't want to see this.. I don't want to see this!!!!??
)
We had 2 other Leopards just before "ntombi" Ntobini??? Picnic spot on your way to Skukuza.
Check your rear view mirror... they are where you don't expect them to be!!!...
Cheetah were both on the way to Croc Bridge. The first one was on the Tar road and the other one... There is a story behind this one:
On the little dirt road that runs of to the right just as you head down to Croc bridge from LS, we decided to just turn down the road.. not really expecting to see anything as it was already after 10:00 in the morning.
Almost at the end of the road, about 2kms i noticed a White Cruiser(4x4 SUV), coming towards us at the speed of light! As he approached he started flashing and waving at me to stop, So I did...
There were 4 people in the vehicle, 2 men in front and 2 ladies behind them... They were.... Scared..... : And in a proudly Afrikaans/English accent managed to get the following word out..... It are a really big elephant right in the middle of the roads, It is extremely angry, and I think he swallowed someone cos he is waving at us from between the hind legs!......
my reply... OK, cool, I will go check it out thanks!. (It's the man-ly thing to do....)
So with a burst of tires and everything that is unholy they left and we drove on about another 10 meters before the Fiance said something that I will never forget: JY SLAAP ALEEN BUITE VANNAAND!(You are sleeping outside,alone tonight!).. I promptly made a U turn and drove back. I don't like sleeping alone... something to do with me not liking the dark, or Snakes... Oh yea.. Snakes!!! that one!!!.
Knowing that there were NO animals on the road I drove 40km/h and switched on the Radio.... REALLY loud with some NICE heavy metal(New Jeep's all have a 7 speaker Infinity sound system!!!), just to relax a bit... I lit a smoke and watched the fiance as she lit her smoke. As I moved my eyes back in the direction of the road I noticed the Cheeta, siting right next to the road on the left hand side about 5 meters ahead of us... ... just staring at us. I slammed on the brake's, "Bokkie"(Lovie) took a dive under the dashboard cigaret flying in 10000's of spark's all over my BRAND new jeep's interior!!!... (She is OK, I checked that FIRST!!!)
Bokkie: WHAT THE HELL.. Why are you driving like this!!!,
Me(While struggling to get my smoke/camera/window/gear into neutral/):It's a... it's a.....It's a.... cheetah....????!!!???
After about a minute I realized the radio was still at max, and the cat is just sitting there.. looking at us..... I think it's a cat with style.. It clearly LOVES a JEEP, and Heavy metal!.... Strange how it remained there, even after we had probably passed it on our way down 10 minutes earlier and the cruiser from hell had to pass it about 5 minutes after that at the speed of light!!!! Weird.... but good, we were joined by another couple from SA a couple of minutes later just as the cheetah was about to go over the hill into the river bed. We pulled back, but she/he/it was gone.
Satara 9-4-2011 till 10-4-2011
Lower Sabie 10-4-2011 till 17-4-2011
---
---