Posts: 10
Joined: Wed Mar 14, 2007 12:18 am
This is our first full trip report. Me and my girlfriend – Janine - decided in October 2010 we want to explore the Kruger for the first time in the hot summer. As it was late in the year we only got one or two nights at a time at a camp but we did not worry because we had 7 nights in the Garden of Eden. We moved and changed our line-up a few times before settling on 2 nights at Lower Sabie in the tented camp, then 1 night at Crocodile Bridge in the tented camp, then 2 nights at Lower Sabie in huts and then 2 nights in Skukuza in the tented camp.
Day 1 – Malelane gate to Lower Sabie via Crocodile Bridge
Left early morning and arrived at the gate at about 07:30am. Did the formality's and felt the extreme heat immediately and it was not even 8:00 am. We decide to take the s28 to Crocodile Bridge. Was a very quiet and hot drive with not much luck but we did not care as we were in the Kruger and nothing else gets better than that. Everything you see is just a bonus.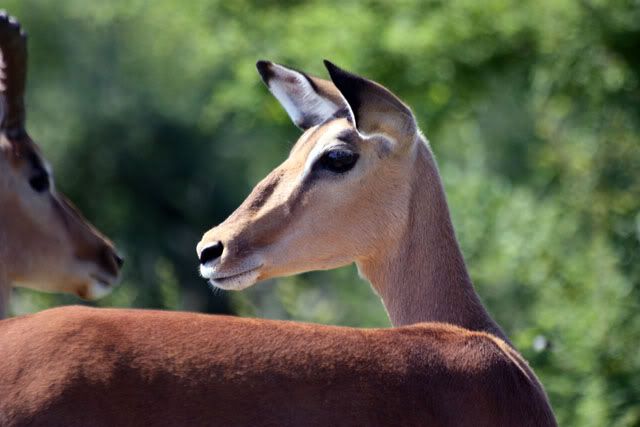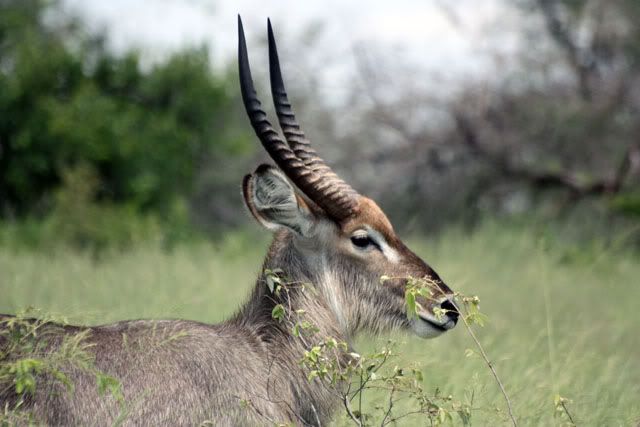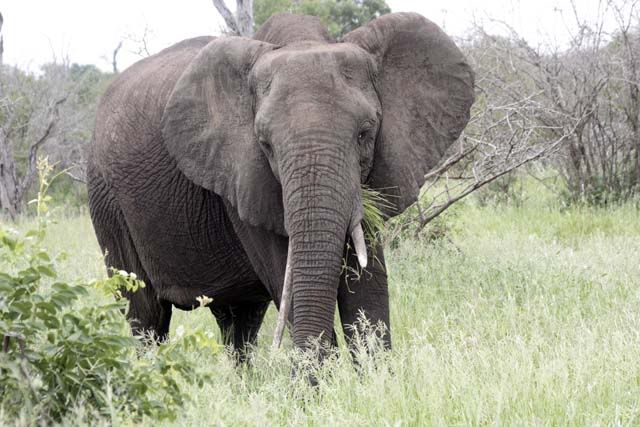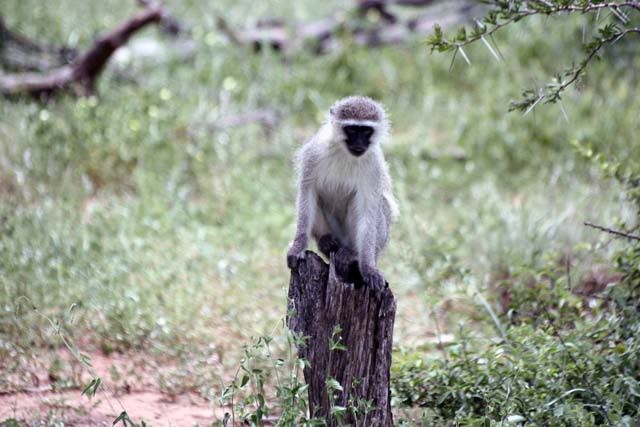 We arrived at Lower Sabie booked in and had this view of the Sabie River our first night. This is as good as life gets.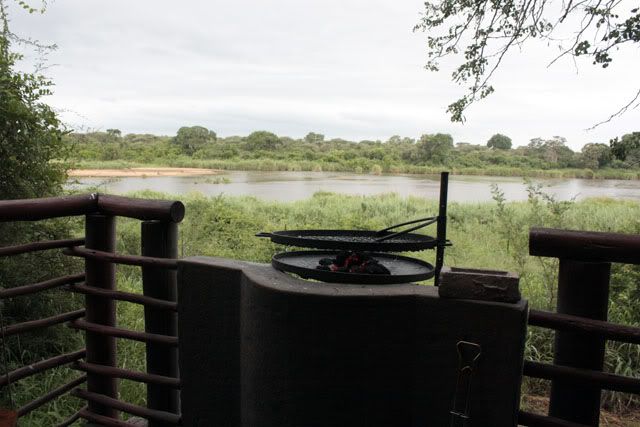 ---
Posts: 10
Joined: Wed Mar 14, 2007 12:18 am
Day 2 – Lower Sabie, Crocodile Bridge and surroundings.
We always try to be first at the gate so it was an early morning and 04:30am we left. We drove with the H4-2 to Crocodile Bridge and that was the only morning that this road did not give as lions but later more about that.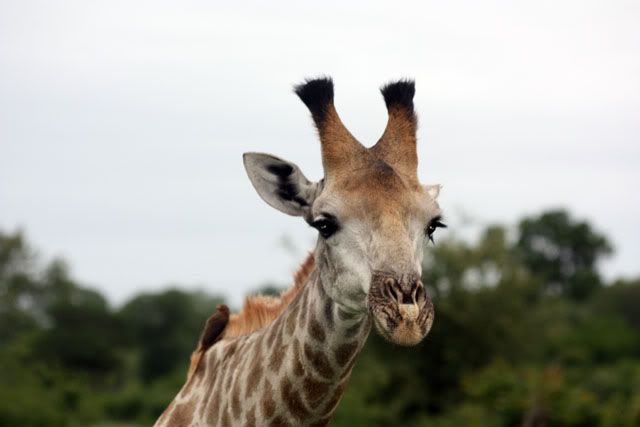 As we turned on to the S28 we came across this poor zebra.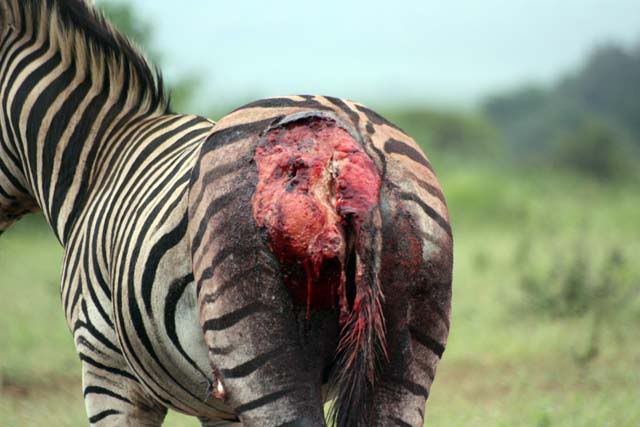 We saw this lone buffalo, rabbit and elephant on our way to Mlondozi Picnic spot. When we got there, this swimming elephant awaited us.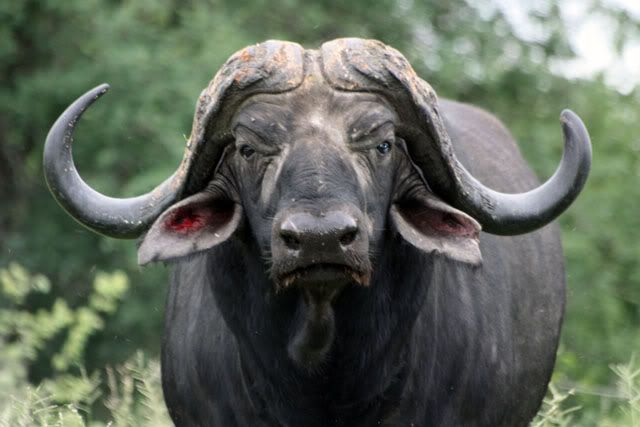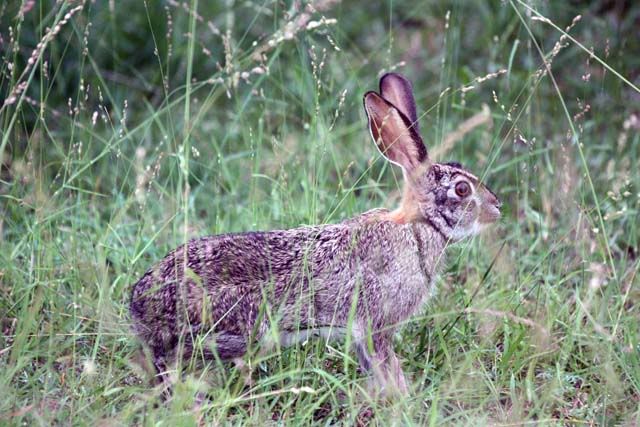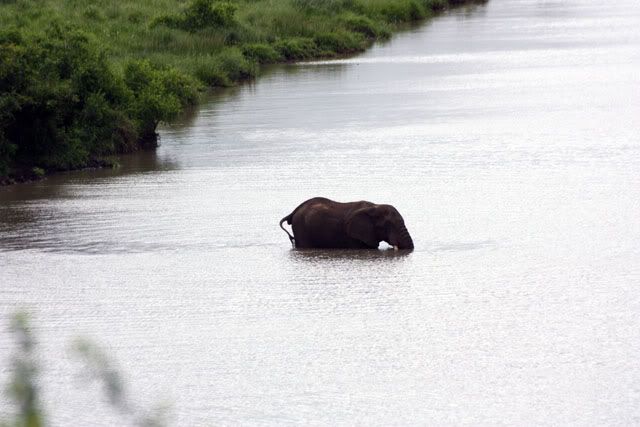 We left there to go drive the Mlondozi loop in hope to find cheetah but with not much luck. Instead we came across these buffalo's. There was about 400+ in the group. This was one of our highlights of the trip. We also came across this little warthog.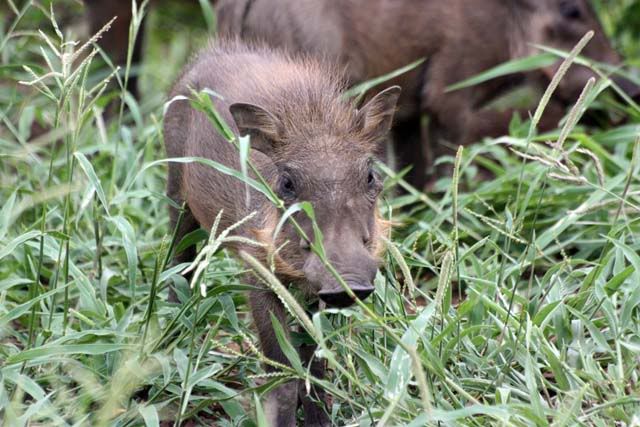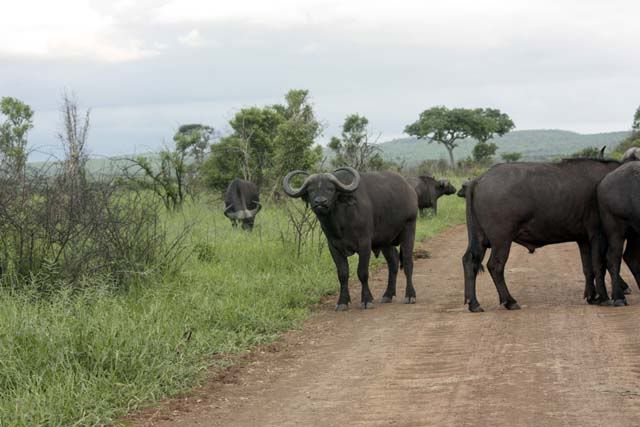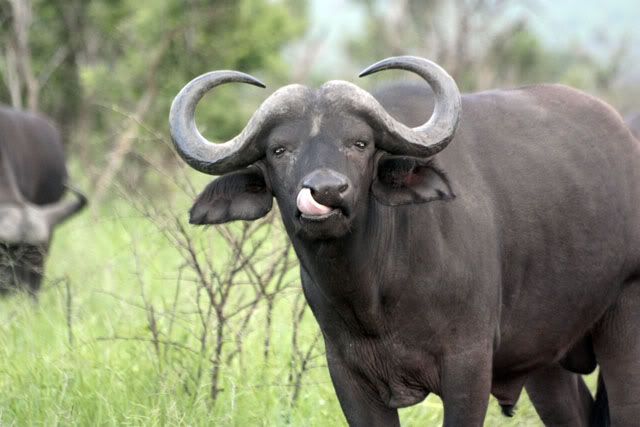 On our way back to the H10 this very angry Elephant awaited us in the middle of the road. As we saw he was in a bad mood we stayed about 150m away but that did not stop him showing us he is in charge, so we had to reverse a little to give the old fellow some space to let his ego cool down.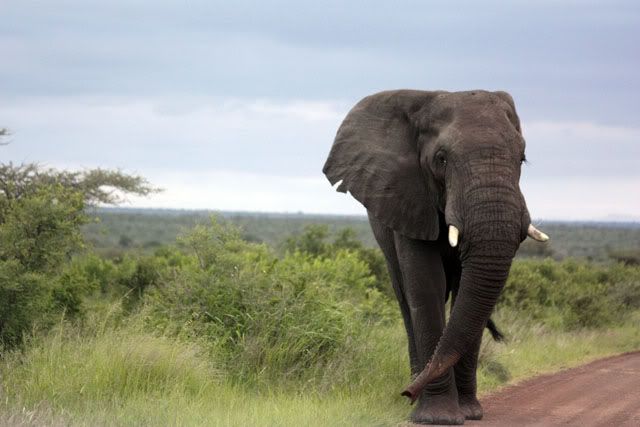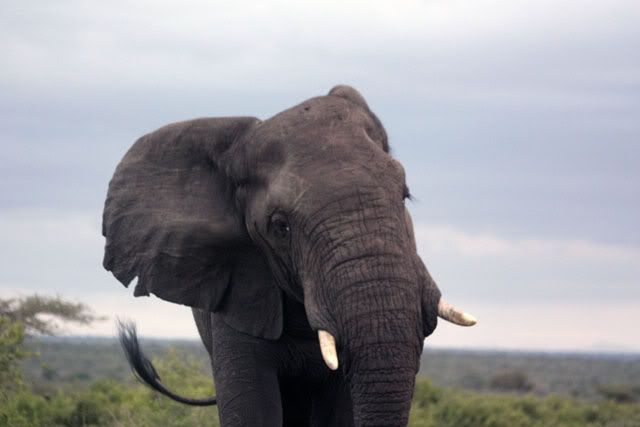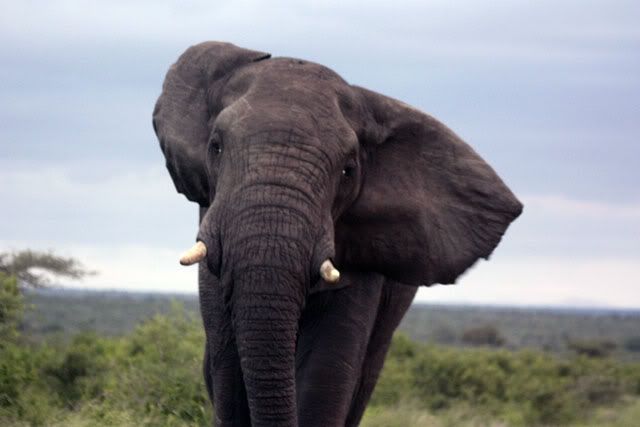 ---
Posts: 10
Joined: Wed Mar 14, 2007 12:18 am
Day 3 - Same road as day 2
We decided to take the same road as the previous day as we believe you can see anything, any day, anywhere as long as you are out on the road. So we left as the gate open on the H4-2 to Crocodile Bridge and after about an hour we had this lovely Lion road block. There were 2 female lion, 2 young lion and one cub.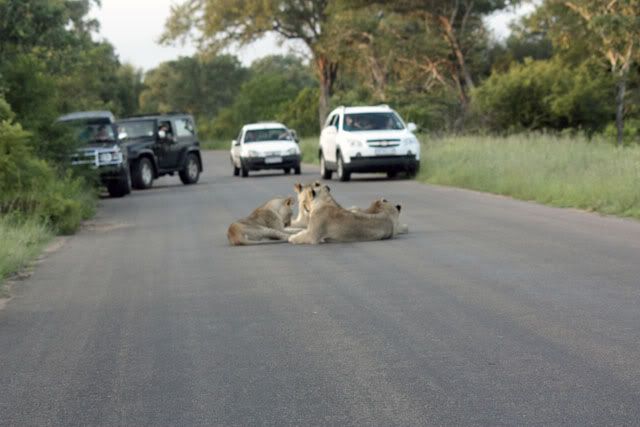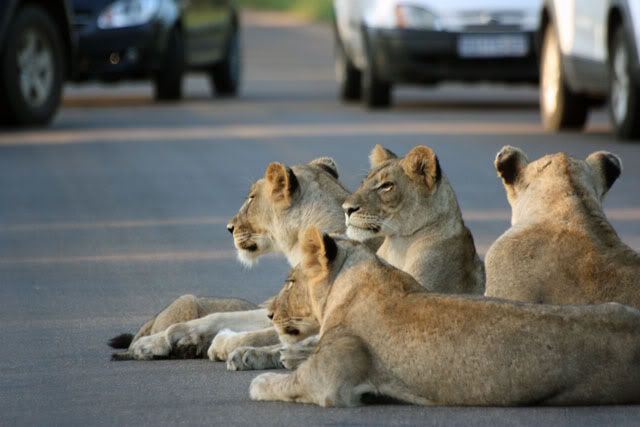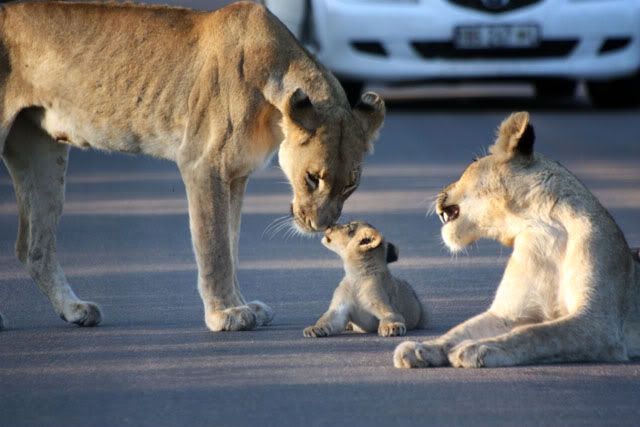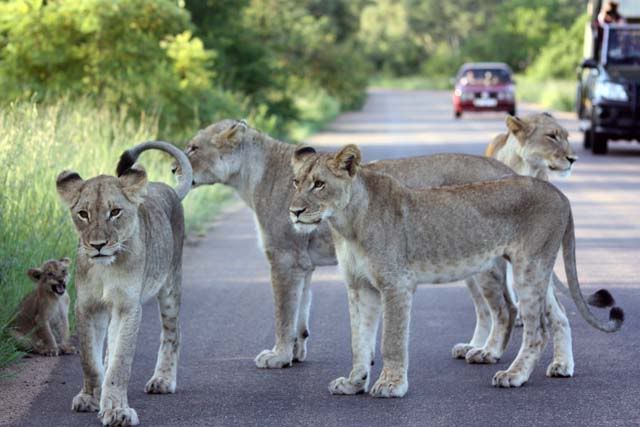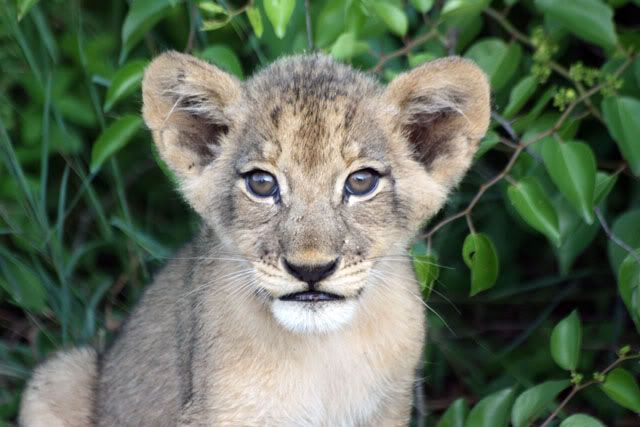 The rest of the day was quiet but we couldn't care less as we had this lovely siting and sat there with the lions for almost an hour. We took some photos through the rest of the day.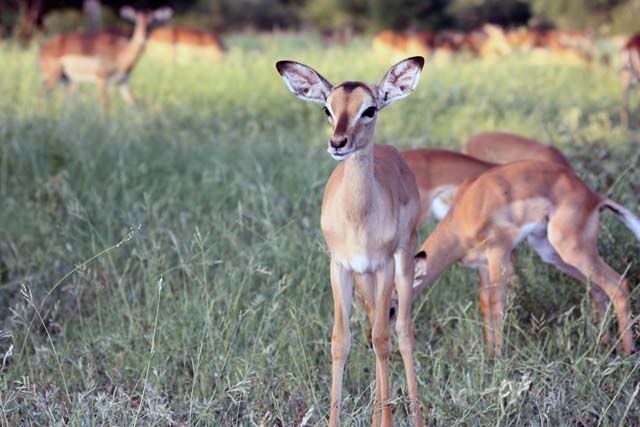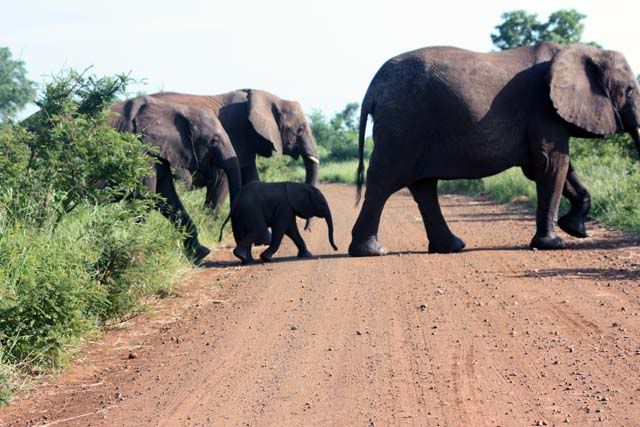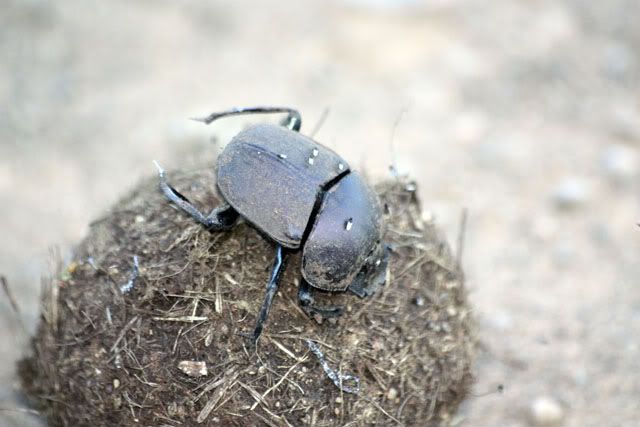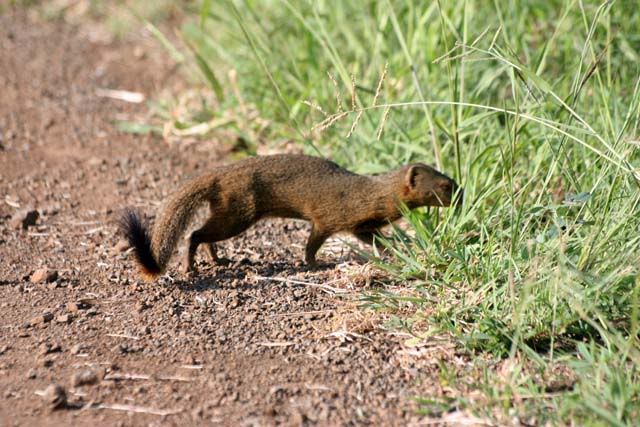 ---
Posts: 10
Joined: Wed Mar 14, 2007 12:18 am
Day 4 – Guess what, same road again but with a drive by pass Skukuza.
We slept in Crocodile Bridge and decided to take the H4-2 again to Lower Sabie. And again it was a good decision. Again almost an hour's drive we came across these 4 Male lions.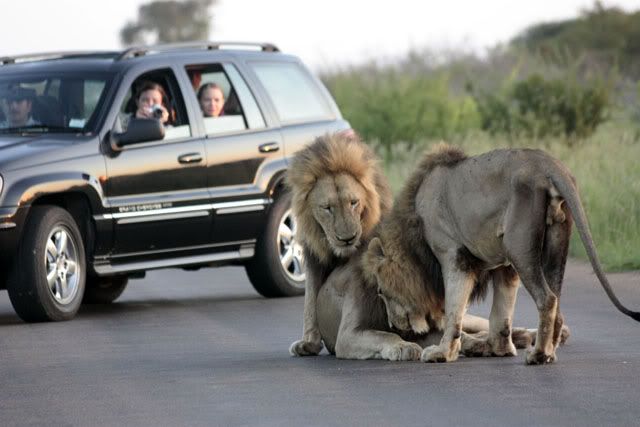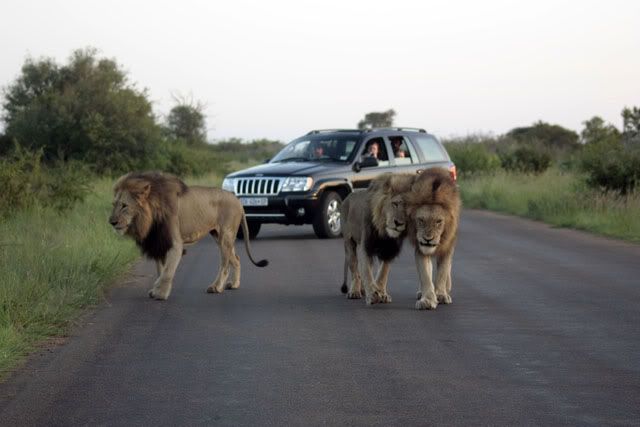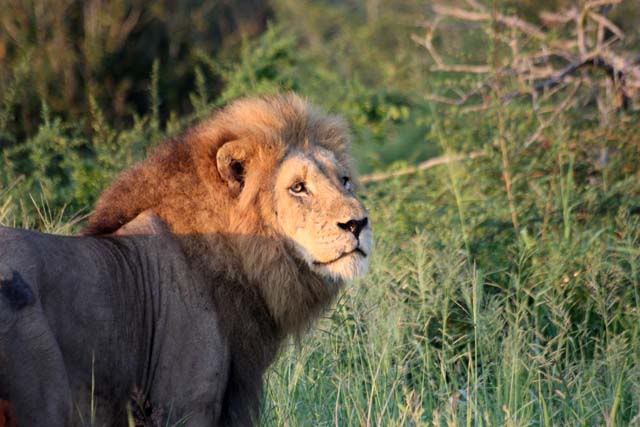 We took the H4-1 to Skukuza and saw this huge snail on the road. Just in front of Skukuza we saw this female Lion alone and took a photo for proof purposes alone. The rest of the day we saw some lovely animals and birds.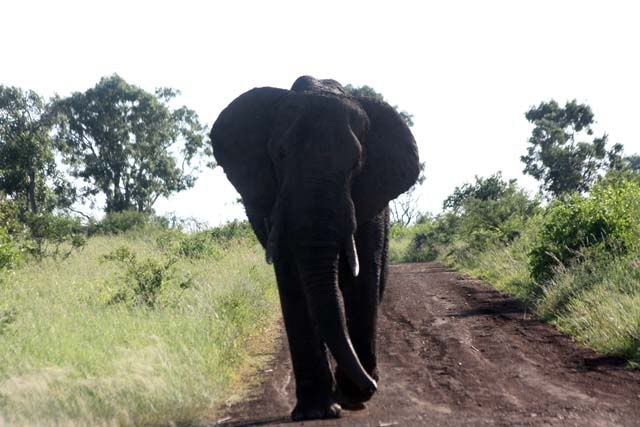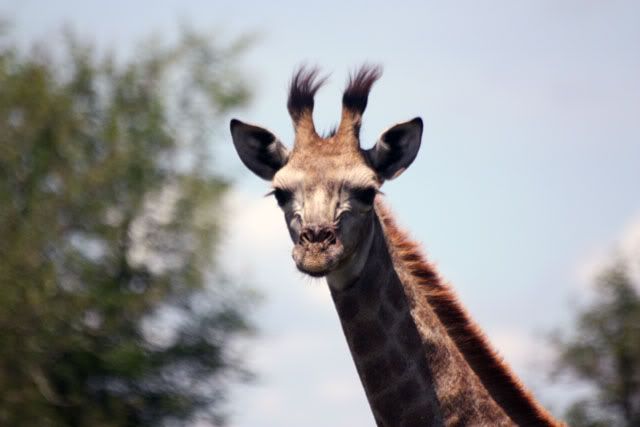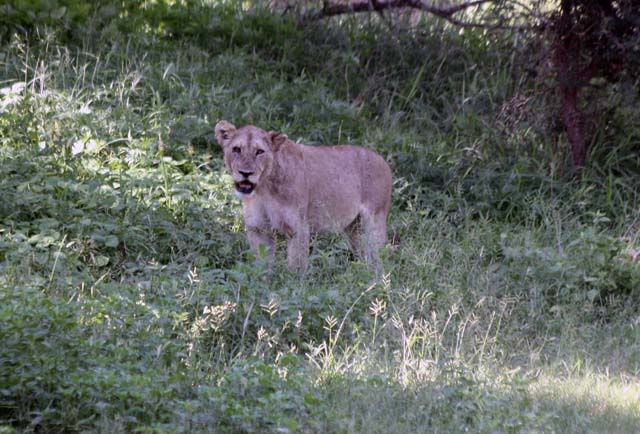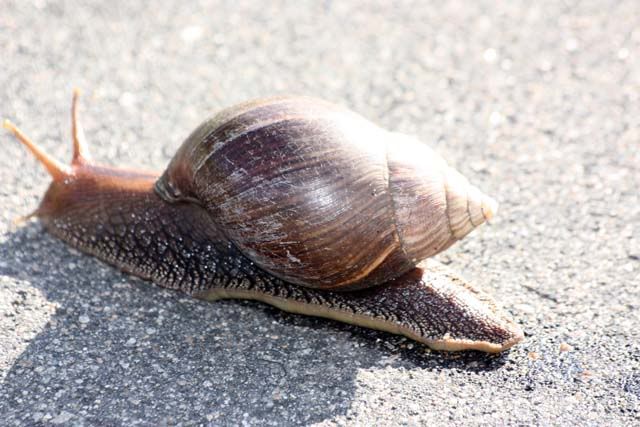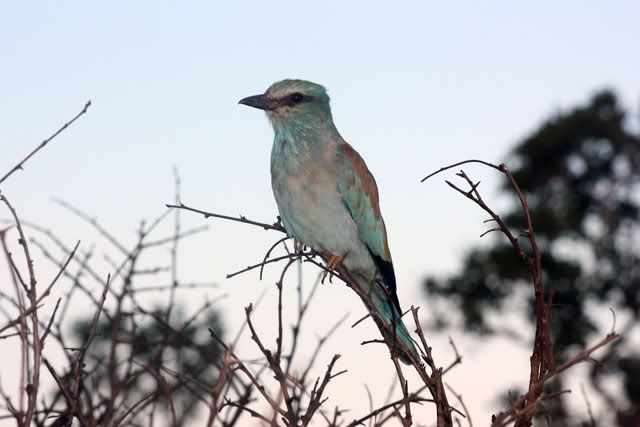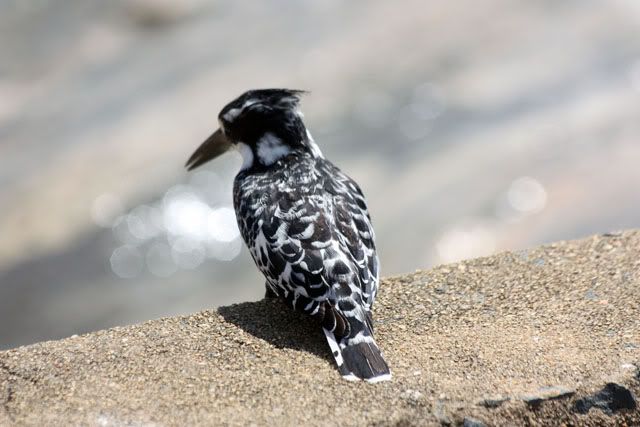 ---
Posts: 10
Joined: Wed Mar 14, 2007 12:18 am
Day 5 – Same road as day 2 and 3 again.
We decided to take the same H4-2 again for the last time as this road was good for us. This was the day of the very old and the very young. 3km in front of Crocodile Bridge we saw this very old, dying, female lion. It was not a lovely siting and it showed us the hard truth of the circle of life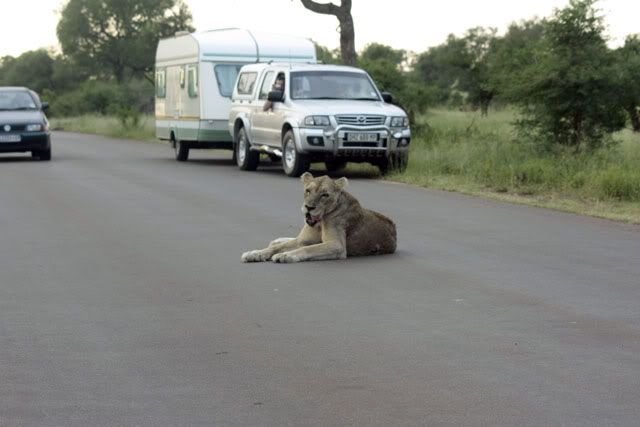 Threw the day we luckily saw some baby animals showing us that nature takes care of itself even if it is not always nice to see.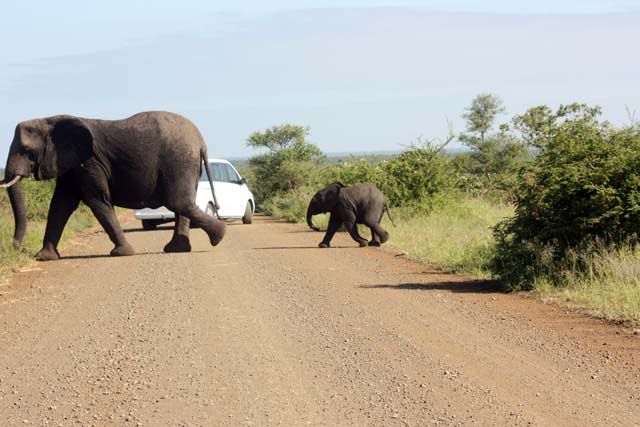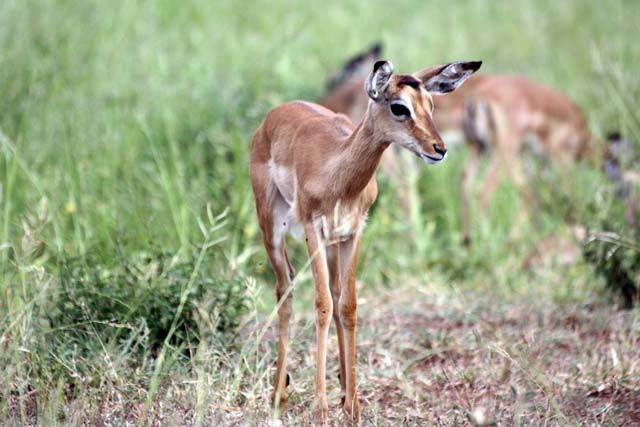 We saw this black rhino, hyena, water tortoise and white rhino the rest of the day. The photo of the black rhino is very bad but as it was 'n lovely sighting and we sat and waited for more than an hour for it to show itself but it just stood under that tree I decided to take a shot for all our trouble.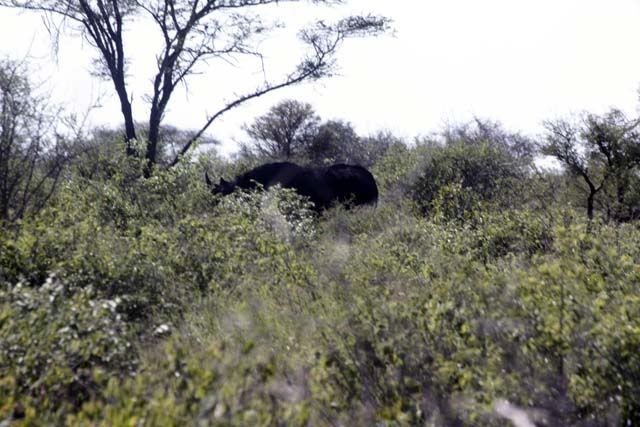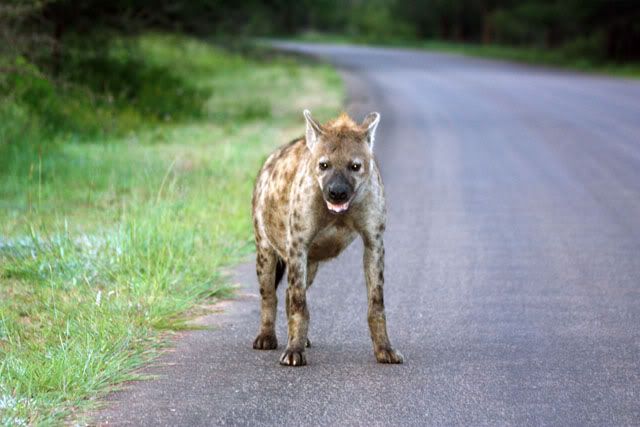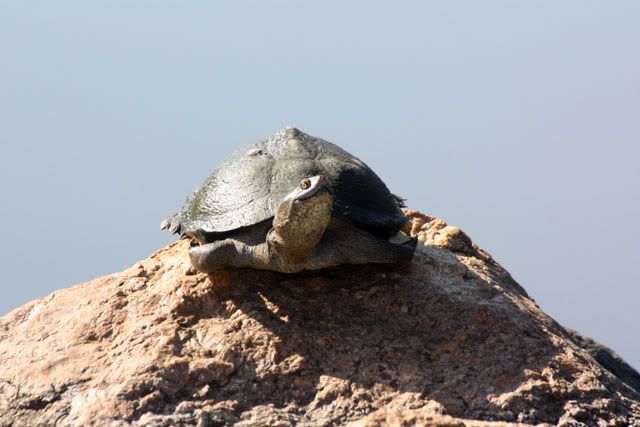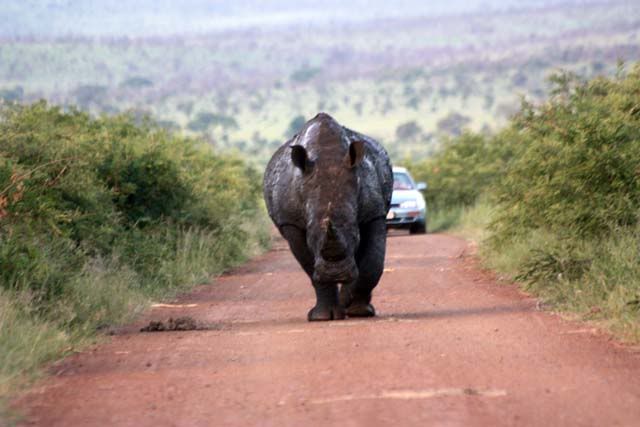 ---
Posts: 10
Joined: Wed Mar 14, 2007 12:18 am
Day 6 – Skukuza and Satara
This day was all about the afternoon. We left for Satara from Lower Sabie via the H10 with not much luck that morning. We ate breakfast at Satara and saw on the sightings board some lovely sightings on the S100 and decided to take it. About 7 km in on the S100 we came across two cheetah but it was very far so couldn't even take a photo.
A guy there told us about prey in a tree on the s40. So we went there. Got there and the impala was there in the tree with no sign of the leopard. It was busy with cars coming and going for almost 30min. There were just for 30 sec three cars and we all shut our engines off. In a matter of seconds the leopard came took its food and was gone again. What a siting our first leopard of the trip and what a way of seeing a leopard.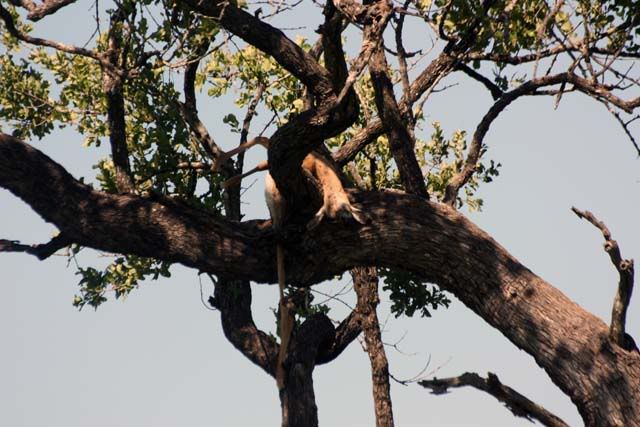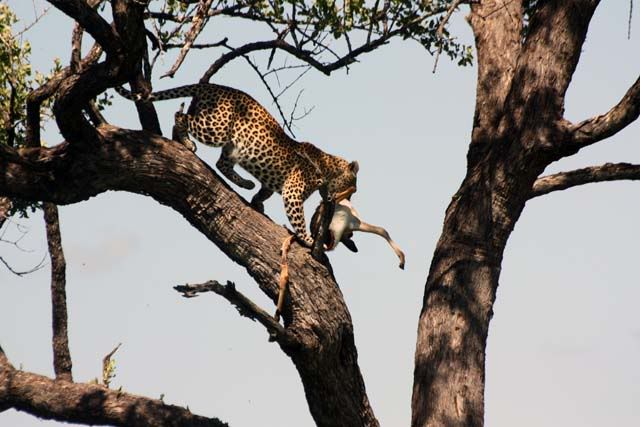 As we were sleeping in Skukuza that night we left and booked in. The last 2.5 hours of the day was still left so we just drove down the H3 to Malelane. We came across these lions and sat with them waiting for 1.5 hours just actually waiting to go back the camp in time.
A guy came and told us "the dogs" was in the road on the H1-1 so we all left quickly. As it was no 35 min before closing time we were nervous we will not find them in time. But luckily we did but only had about 15 min with them but it was more than worth it.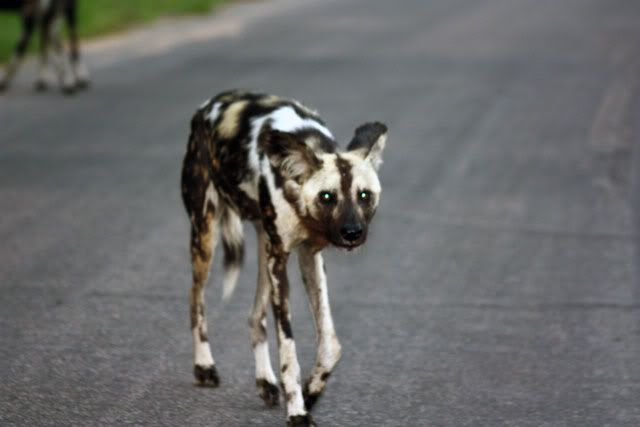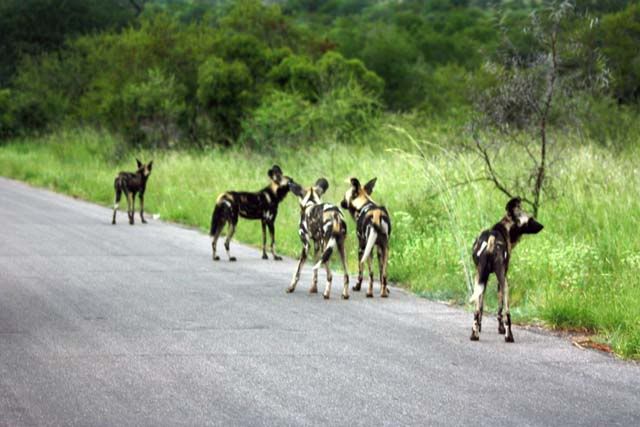 ---
Posts: 10
Joined: Wed Mar 14, 2007 12:18 am
Day 7 – Skukuza and surroundings.
We left as the gates open from Skukuza with the H11 and saw a nice sighting of a Hippo in the road but it was too early for a nice photo and it was just too quick for us. So we drove and turned on the S65 and then when we came at the junction at the tar road decide to go again to the H3 via the H1-1.
As we came there the wild dogs just lay there in the road. And there weren't even a lot of cars so for the next 45 min it was just us and a few cars and about 11 dogs. We couldn't believe we saw the dogs two days in a row actually just 12 hours apart.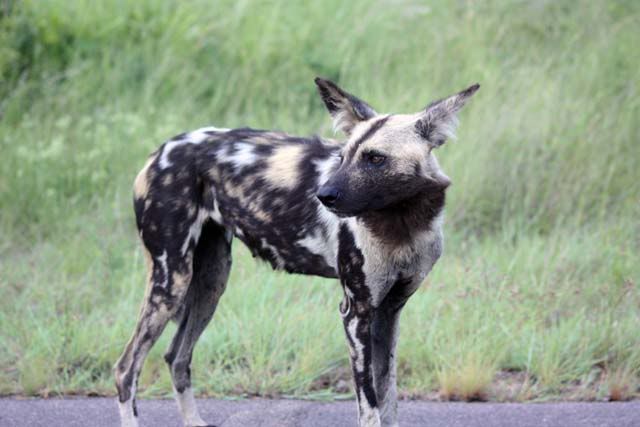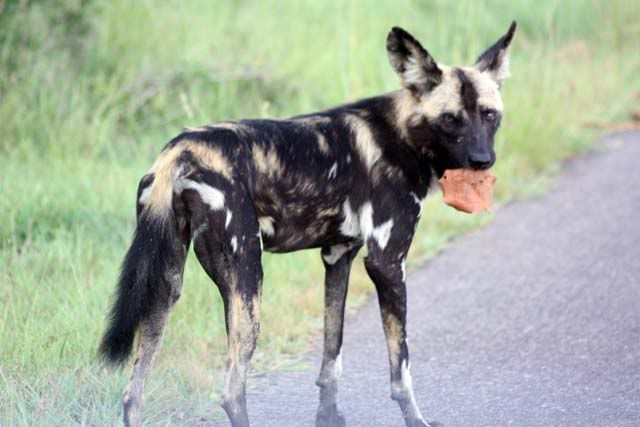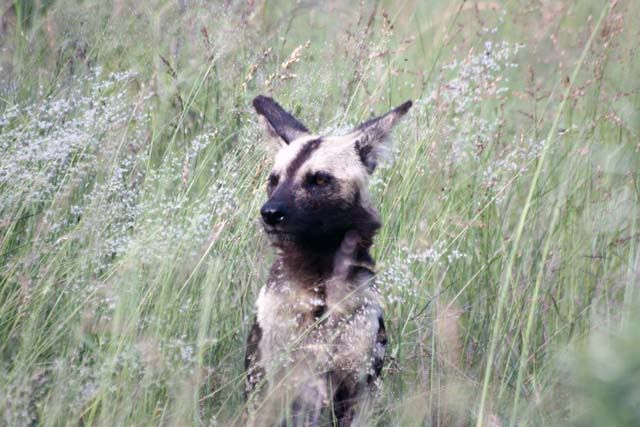 As we sat with the dogs some people told us about mating lions at renosterkoppies so after the dogs disappeared we left to find them. They were lying around only 5 meters from the road so we could see and hear all the action very good. It was a great experience.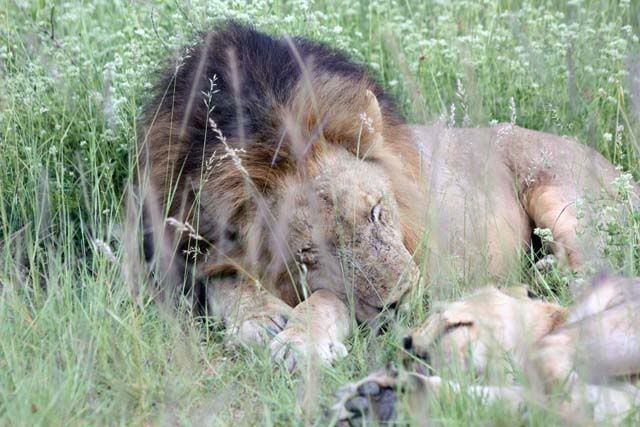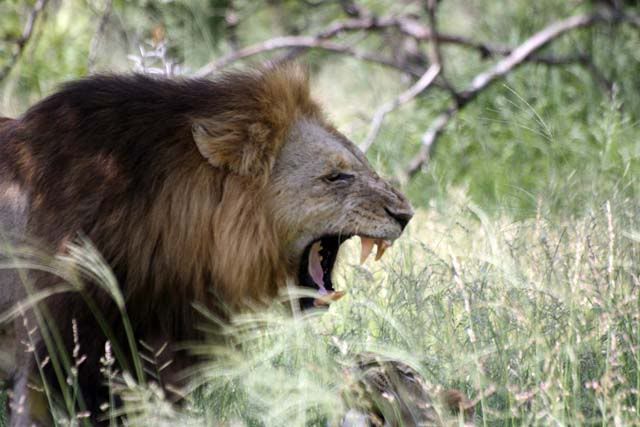 ---
Posts: 10
Joined: Wed Mar 14, 2007 12:18 am
Day 7 Continue . . .
After that we decide to leave the love birds and went to try our luck with the dogs again as we heard the made a kill somewhere on the S65. On our way there we saw this very nice eagle and this leopard in a tree about 25 meters high.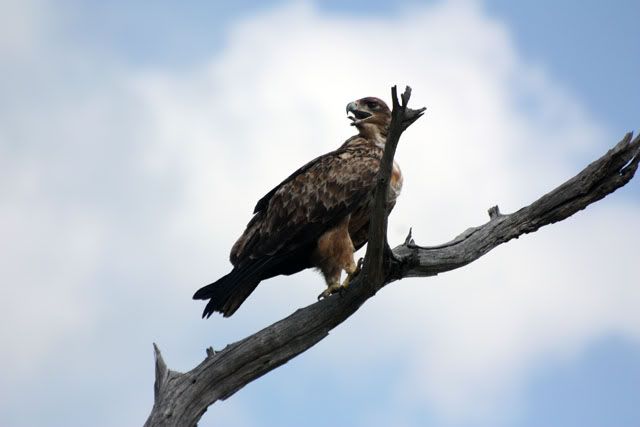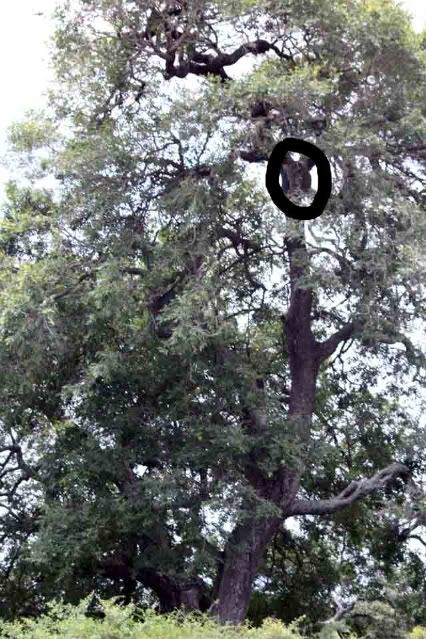 As we went back to Skukuza on the H1-1 we came across a huge traffic jam just after Transport Dam. And then we saw this beaut of an animal in the tree.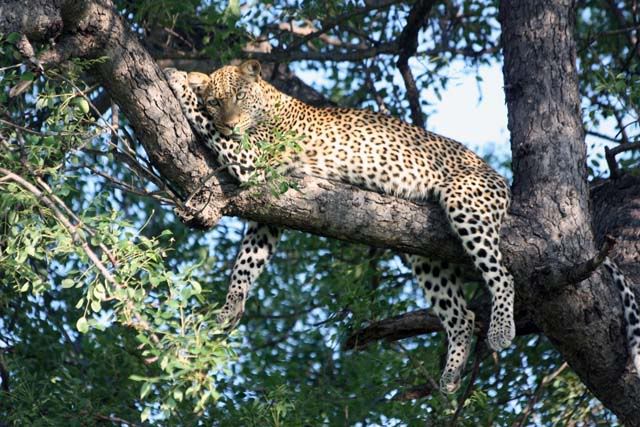 ---
Posts: 10
Joined: Wed Mar 14, 2007 12:18 am
Day 8 – Our Last day. Skukuza to Malelane gate.
We hate leaving the Kruger and our luck on our first and last days in the Kurger has never been great so we decided to leave early again and go straight to the gate to get in JHB not too late. What a morning we had. On the H3 we saw the three big cats in less than 15 km from each other. First we saw a Cheetah right next to the road and not more than 5km down the road a leopard walked right in front us over the road to quickly to even take a snap and then about another 5 km we saw between 7 – 11 lions lying in the grass. What a morning leaving the kruger. Here are all the photos of the day.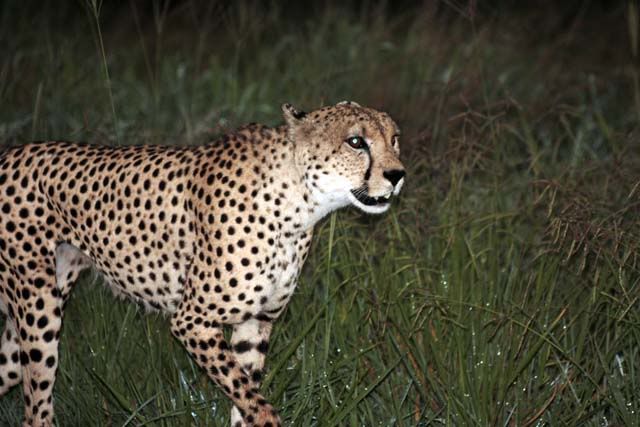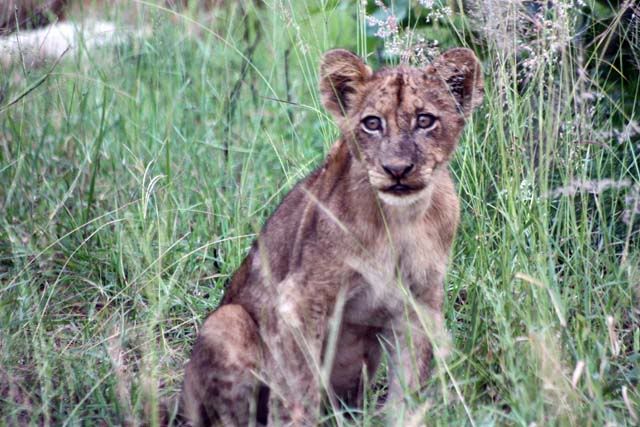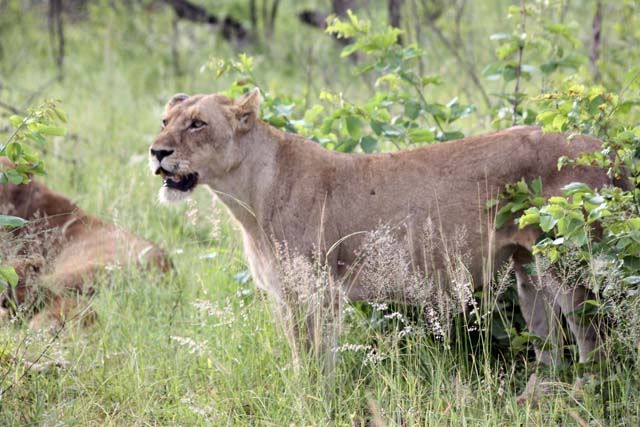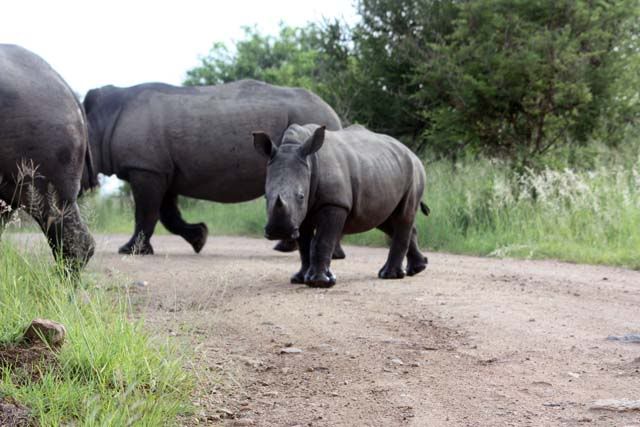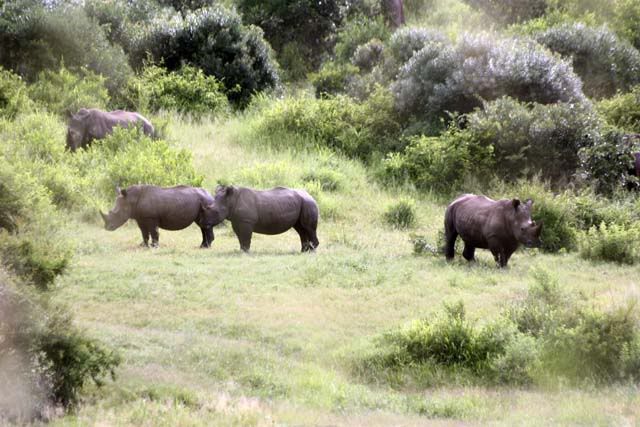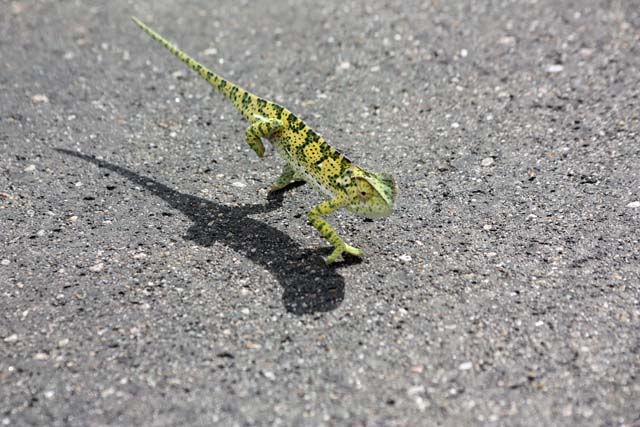 The Kruger was great for us as always and we will be back the Easter weekend. All the people who gave us tip offs and was friendly and just greeted us made the trip even better. We love meeting people and the kruger people are always friendly. We will gladly chat and share our sightings with every one and this trip felt as everyone felt like that.
---
---
Who is online
Users browsing this forum: PAPA SMURF and 11 guests