Virtual Ranger

Posts: 1260
Joined: Thu Mar 02, 2006 12:11 pm
Location: Back on earth.....
Contact:
Hey there
Fellow fanatics, bushlovers and friends
I'm flippen excited, as I have booked 2 nights at Marakele for this long weekend
My apologies for the expressed enthusiasm...
As life has almost become unbearable for me, working during the day, straight after that law school classes till 9 o'clock, 5 days a week, and also wrote my board exams this week, I am basically EXHAUSTED by now, Have been VERY active on the forum again the last 2 weeks, I realized I NEED a bush-break once again!!
Nothing so refreshing as the thought that I will wake up with the call of morning doves and a spring hare or two! So loaded with my single-looped Panasonic 'shotgun' I'll be hunting down the nocturnal and elusive
AARDVARK,
celebrating the good hunting around a crackling fire, while trying my knowledge (as learned from OWN) on the tremendous beautiful stars above me. *SIGH*
Or should I emphasize the melancholic call of a black backed jackal in the distance... interrupted by the sturdy sounds of a lion-like growl from a nearby ostrich. Not to mention the surprised grunt of a visiting rhino on the campsite. Wait, there's too much to name
What about the birds
Decided, although I will be extremely busy when I return to work next week, to squeeze in a very brief trip report about this magical place. My first TR about Marakele last year didn't come off the ground either, so guess I forced myself by starting this one
... Wait, I gotta pack my car straight away, so chat to y'all in a few days
While I'm feeding my addiction, I wish you all a happy long weekend. Hold your horses till Tuesday or so. Ah, this feeling is SOO GOOD.
Last edited by
G@mespotter
on Fri Aug 06, 2010 8:04 pm, edited 3 times in total.
Kruger Selfdrive under review: click
HERE
to join the discussion and influence the future of Kruger's selfdrive options
Contribute to a viable solution and participate in the discussion!
---
Virtual Ranger

Posts: 1260
Joined: Thu Mar 02, 2006 12:11 pm
Location: Back on earth.....
Contact:
Hiya
I'm back from a refreshing and soul-renewing bushbreak
These 3 days in the bush really did it for me, it's wonderful just to worry where one will drive, what one will see and what one will put on the braai at night....
Actually the sightings were quite good! However, you'll have to wait till friday for my first report with pictures, as I have a busy week ahead!
Just a teaser to show how we enjoyed it, imagine this and a view of 4 rhino's drinking at the waterhole in front.......
(
Tnx for the wishes Elzet
Kruger Selfdrive under review: click
HERE
to join the discussion and influence the future of Kruger's selfdrive options
Contribute to a viable solution and participate in the discussion!
---
Virtual Ranger

Posts: 1260
Joined: Thu Mar 02, 2006 12:11 pm
Location: Back on earth.....
Contact:
Alrighty...

Finally back home so lets get to business


Just some background info: Marakele really is a short distance from Johburg for those looking for a short break. It's MUCH less commercialized, much smaller than Kruger, AND CANNOT be compared to Kruger. It's very different compared to KRUGER, but enough for a short break for any nature loving creature
Not the place where one is to expect a frequent cat sightings... however in my opinion there are definately some special things to see.. It's famous for its vulture colonies, aardvark sightings and magnificent views.

Marakele: The place of sanctuary. There is history in this place, and a great future ahead!

Day 1

Come, take a sip of your coffee and imagine the following: Hop into the car, packed fully for the long weekend.... A bit overloaded maybe, but who cares... After 220km aka 2 hours the entrance of paradise gets bigger and bigger. You guessed right, we just arrived at Marakele
After a long period of extreme dedication and challenges I FINALLY got a chance to slip any.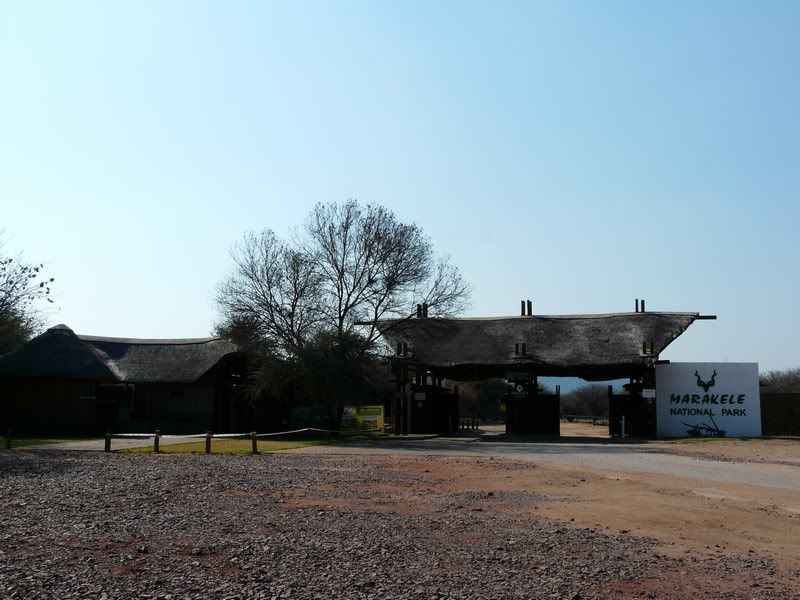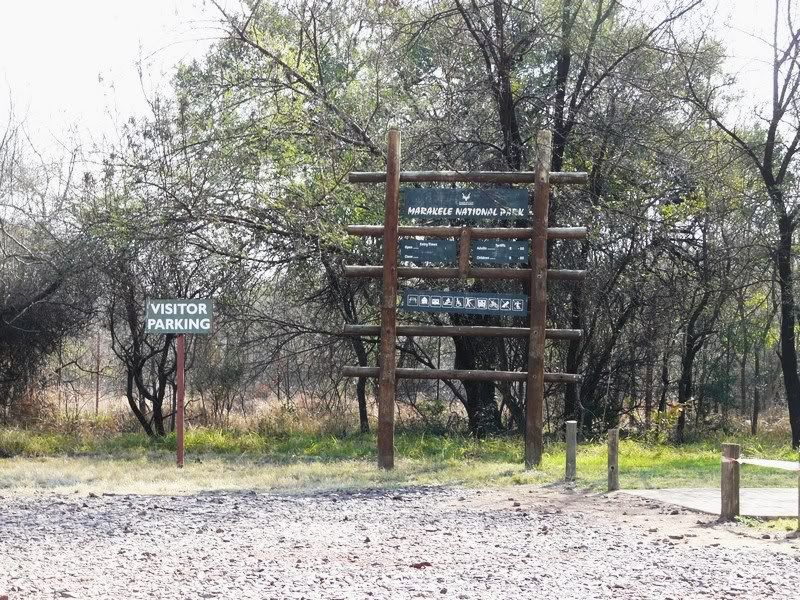 It is difficult to describe what attracts one to the bush. For some, it's the same place over and over, they call it boring, no technology, no facilities. No glamour.
I guess that is exactly what is drawing us back to the dry african soil. The bush is alive when your eye is opened its hidden beauty, when your focus turns to the small creatures, small details. The spoor of the animals, the type of trees, the smell. the insects around... the TREMENDOUS array of twinkling stars. The animals and their behavior and interactions. Elaborating on this would make it endless, but the privilege of visiting WILD areas made me realize that we must ensure that those after us must enjoy it aswell. We should be grateful of every night in the bush. And I am..
Can't wait to make my little brother bushwise oneday...!

All seriousness aside, after check-in we slowly moved towards the campsite. Being the only camping in Marakele, I have to say it might just be the best SANParks camping I have been to sofar. There is no fence, and with a waterhole in front, where hundereds of animals come to drink, it gives one a sense of freedom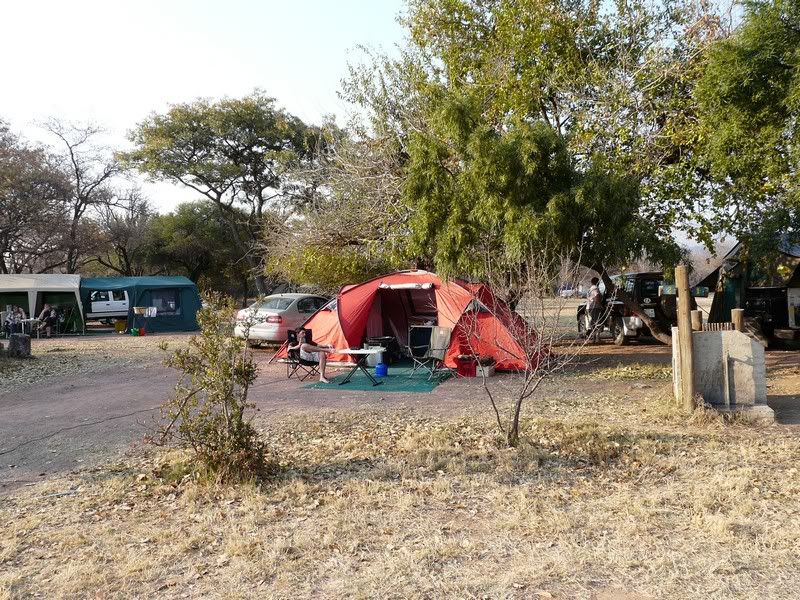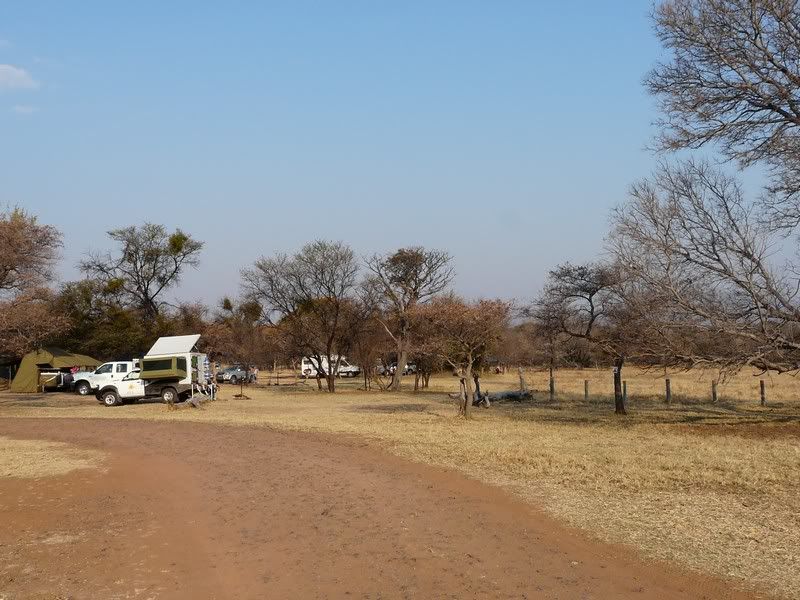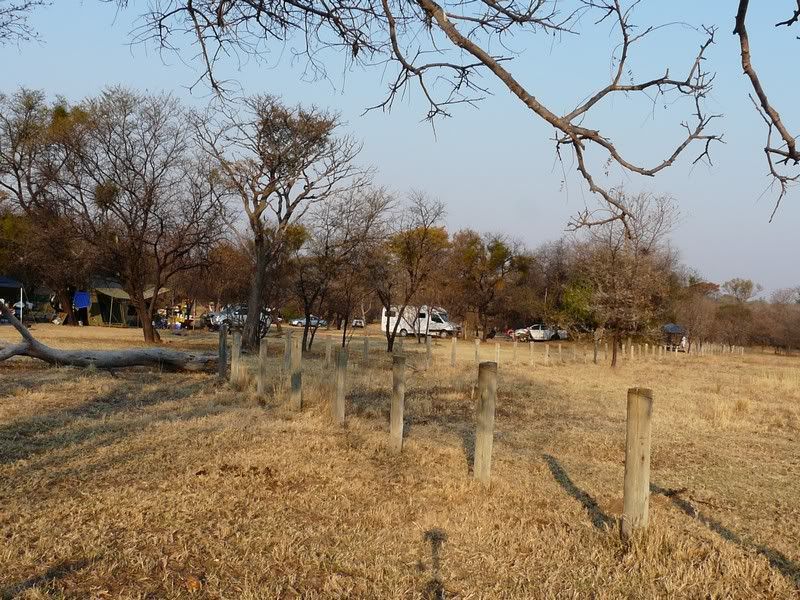 Pitching the tent was peanuts, and after a short break we were ready to head towards the 'dangerous' section of the park, where the cats and elephants have their homes. This section is divided by a fence from the 'safe' section, where all sorts of animals roam. However, only the rhino should be the dangerous fellas in the save section... They frequently roam through the camp site
The tunnel takes you from the one section to the another


The bush was dry... and and temperature was a perfect 24 degrees.
Are we neared the gate, I could feel the stress of daily life fly right out of the window... Awesome feeling. There were plenty red-breasted bush shrikes around. Stunning colours!




Just as we entered the 'BIG5' section, a troop commander gave his loud warning. Not long after that, branches were tossed aside and a huge group of baboons made a hasty retreat to the mountain on the left. Banggatte


The superb scenery of Marakele often deminishes the eager to see some special animals. The mountains are maginificent, and if you are fan of trees, it must be paradise. Be the judge in this case...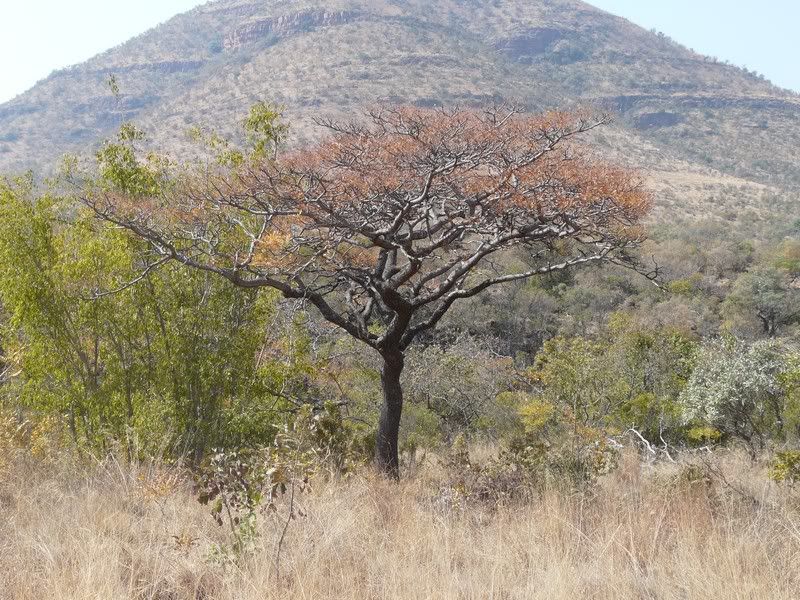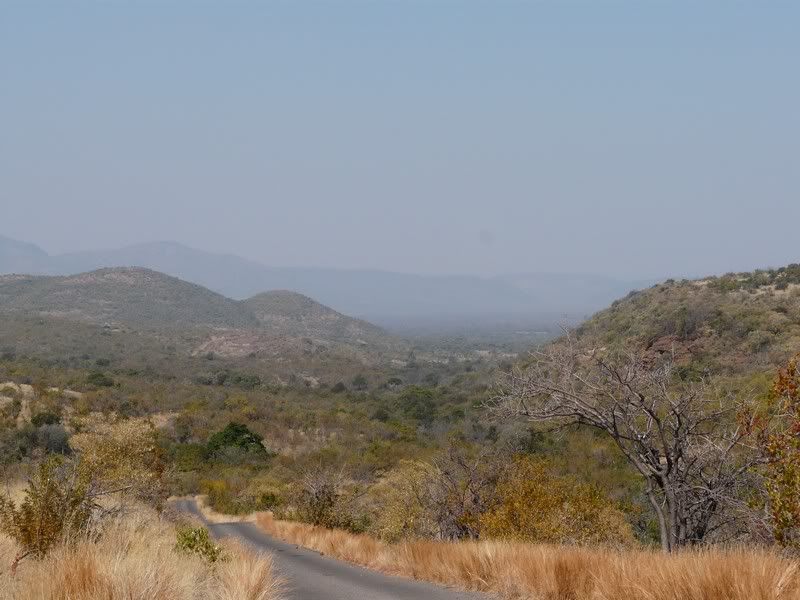 As we spotted plenty ostriches and warthogs, we decided to take the Leganya drive. With only a few roads to one's disposal, the choices aren't that difficult. I was amazed to see a dog in the park!
Might not be the dog you will expect, but I suspect Mickey must have cruised through South Africa, and made a replica of his dog. I call this mountain PLUTO.... Shhhhttt, he's sleeping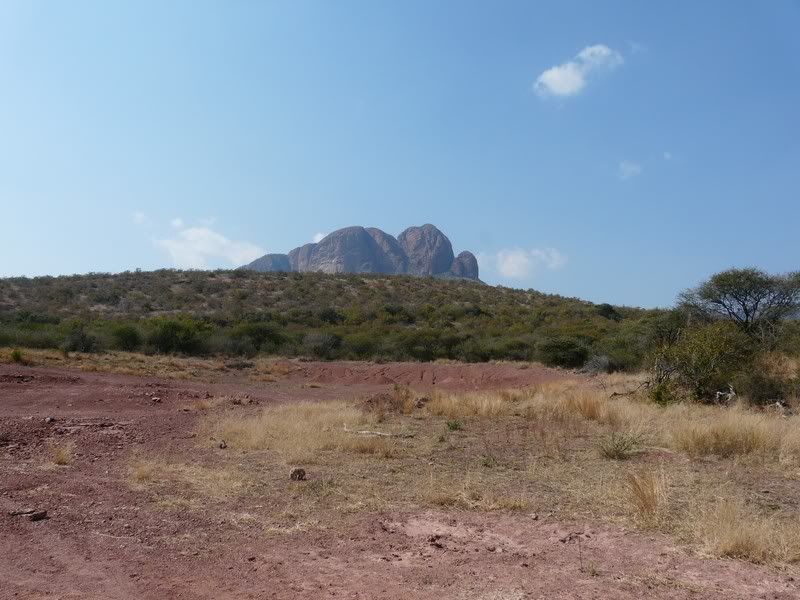 Here and there, the animals started to how themselves. A small group of zebbies greeted us by some social interaction. Just switch of your car, listen to the sounds they make, watch their every moves. This is the park to do so. Take it slow, drink it in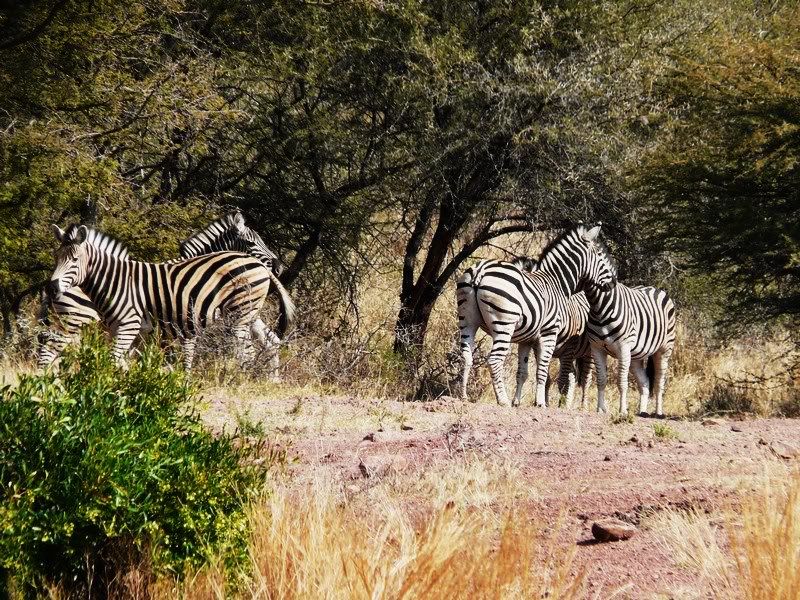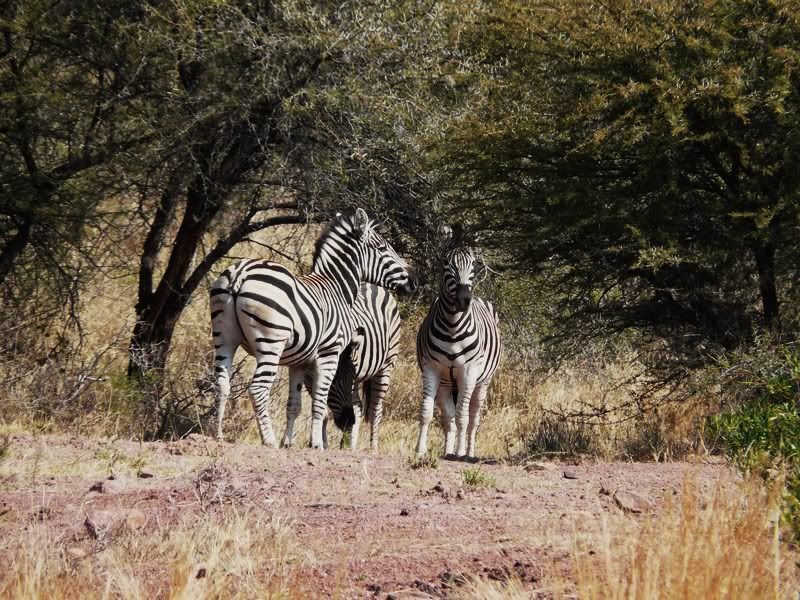 Slowly cruising along the road, we heard some branches snapping. Gotta be something big! As if he wanted to challenge us to look for him again, a lone elephant tried to hide behind the bushes. A mere glimpse was enough to accept his challenge..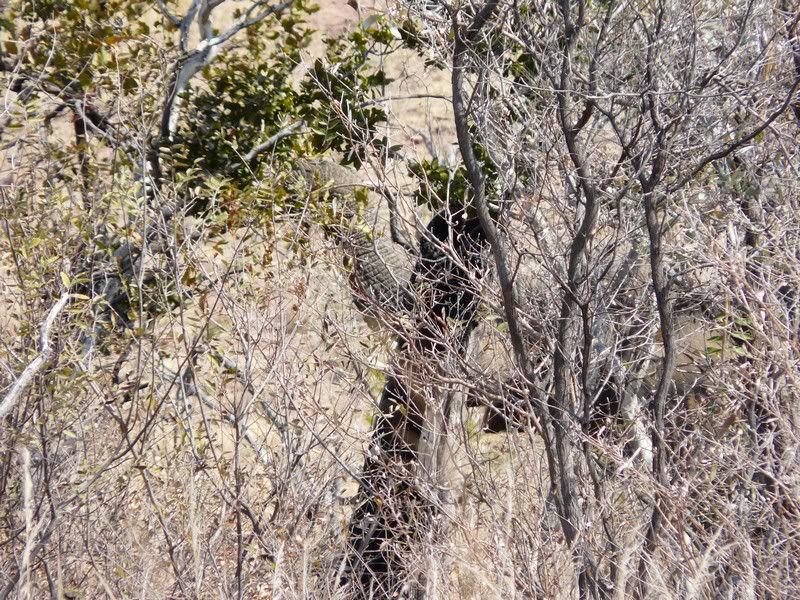 Then I'll share my secret with you guys. Almost at the end of the Lekganyane drive, 500m before the fence is cat (leopard?) territory. Everyday, I found his spoor, fresh ones early in the morning. Right where baboons and impala rest during the day......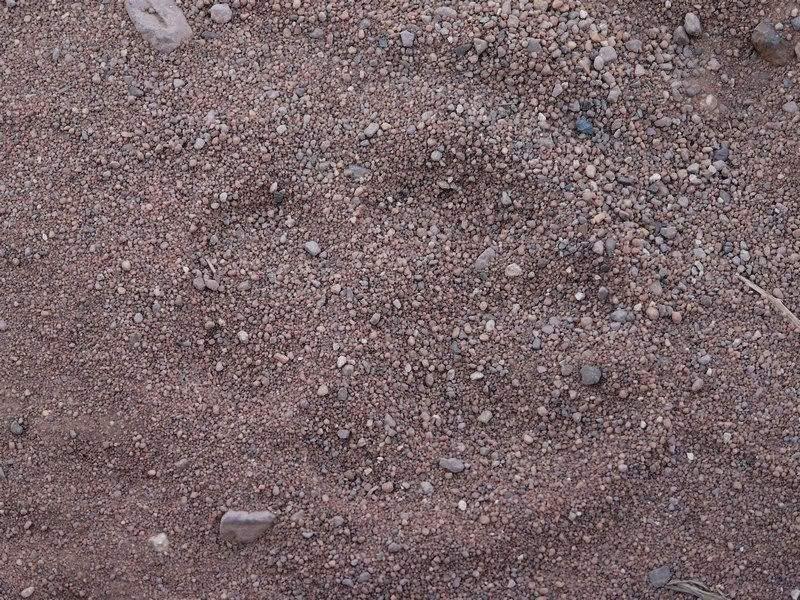 Not far from there is a old aardvark burrow, which was taken over by a family warthogs. One day i'll catch one reversing into his garage
One day..




After a long, but uneventful route along the rolling hills of the Waterberg, we stopped with a nice view of the tented camp down under. Magnificent view
Not much activity for the rest of the trip, except the beautiful scenery around us.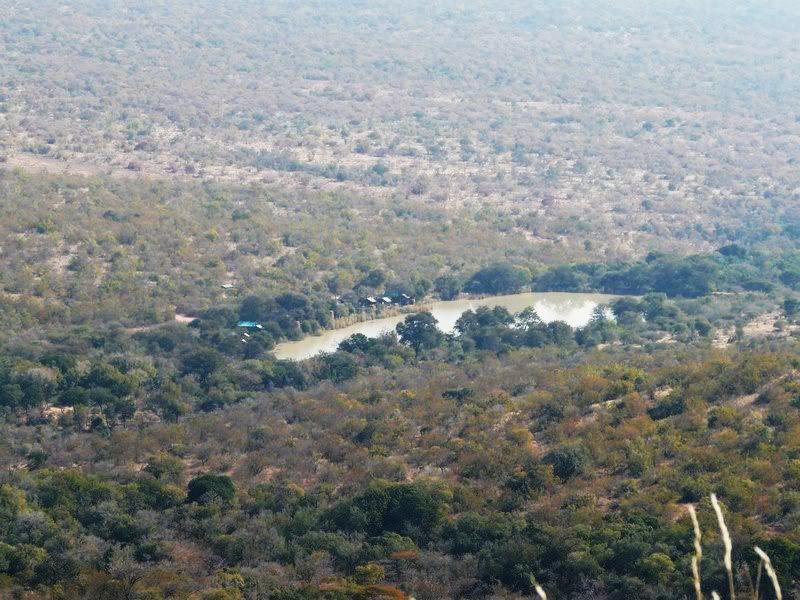 Closer to camp we came across one the most gorgeous creatures I have seen! An army of camouflaged banded mongooses entertained us by jumping and chasing eachother along the peaks of a gigantic termite mount. It's awesome to look at their interactions with eachother. But alarmed by a short sneeze they vanished into the bush. Small sightings like these are enough for me. Or should I add....For now


Back at camp, we were greeted by the roaring sound of a 'willful' ostrich.
Sometimes wonder why males try to show-off that much
He definitely tried his best, and gave us quite a show.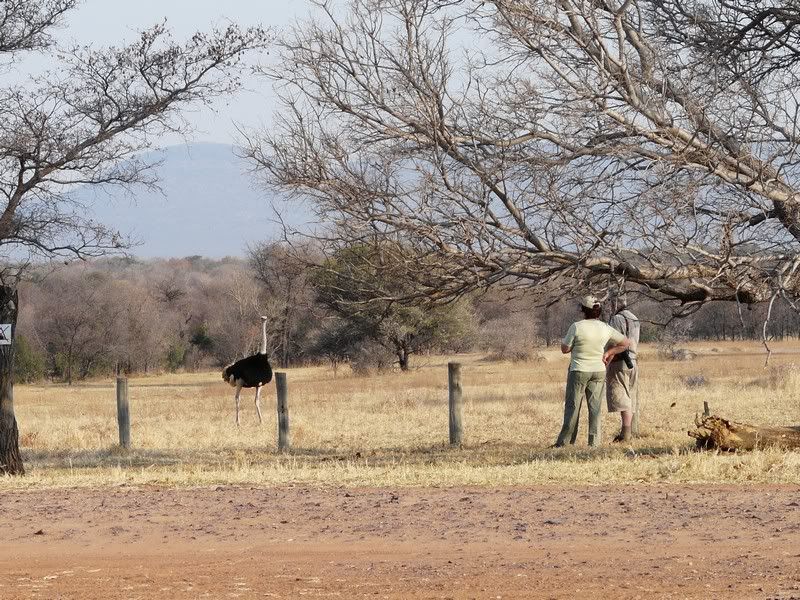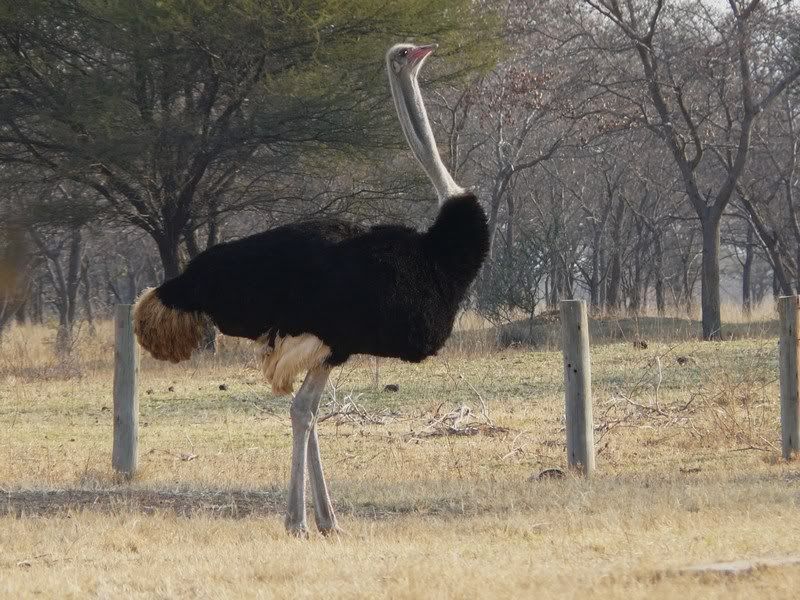 Then, my favorite time of ANY day arrives. The time, when the sun loses it battle against the forces of the night. When it turns red, orange, yellow, violet. With a huge plain in front of us, we took our chairs closer towards the fire. Before I could relax, I had to jump up again as 4 rhinos came to the waterhole for a short drink. Not much later Melman joined the drinking club, and bowed for the might of water....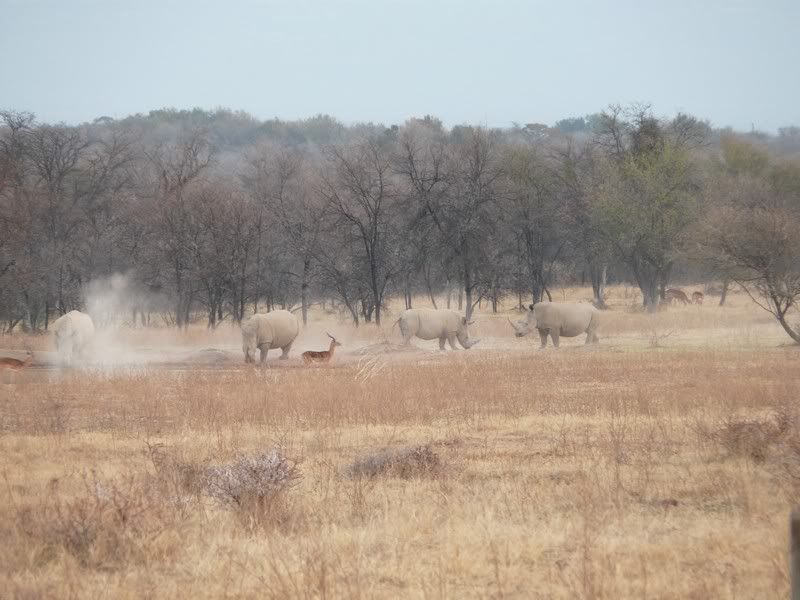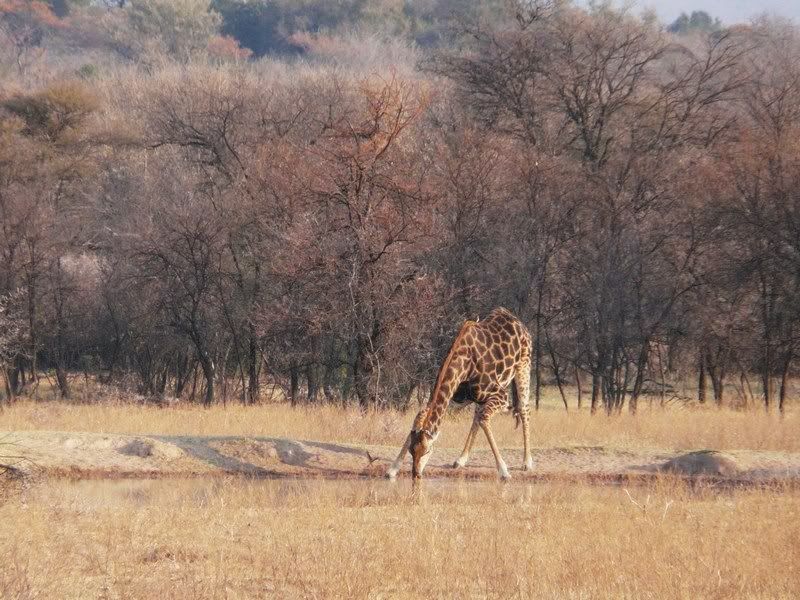 After this treat I decided to 'park' next to our fire. Listening to the soft giggles of the old ladies 'nextdoor' (no offence!) and absorbing the soft wisper of the wind through the dry leaves. A late call of a guinea-fowl heading towards his tree. It was time to put some boerewors and chops onto the braai. Didn't have a 'bushbraai' since April this year, and hey, it was awesome!




Thereafter, we sparked the fire with some heavy 'bosveld' wood... Ahh, then I remembered WHAT it is to LIVE again!! The calls of Blackbacked Jackals just added to the atmosphere.
Sipping along, watching Scorpio overhead I could not have wished for more. Tired as I was, I refused to get into the tent early but soon the first impressions of this place won the toss, and I slipped into my sleeping bag, dead tried and filled with fulfillment. Guess what, I dreamed about an AARDVARK


Another night in Africa.
Kruger Selfdrive under review: click
HERE
to join the discussion and influence the future of Kruger's selfdrive options
Contribute to a viable solution and participate in the discussion!
---
Virtual Ranger

Posts: 1260
Joined: Thu Mar 02, 2006 12:11 pm
Location: Back on earth.....
Contact:
Hiya guys
Thought I wouldn't make it before Friday, but they double booked some law school classes, and I got one evening off! So I found a gap to continue this mini TR….
Thanks for the comments, it was indeed nice to be back in Travel Tales as well! It's always nice to read about another wildlife eden in our Jozi backyard, especially when you're looking for a short cheap break…
So leave all the hassles that life brings with for a moment, and join me.
It's early morning, and although I wanted to sleep till late the birds and morning cold didn't agree. So I gave up, and stumbled out of my sleeping bag. It was FREEZING
Well almost, but still a cold 2 degrees! Being up in the cold, I didn't want to wake my cousin, so I slipped into my car, and off I went. Just like earlier day, I sometimes like it to drive by myself. Talk to myself, free my simple thoughts. Sounds weird, but is really cool sometimes
I was too late to capture the stunning scene of the upcoming sun. Still managed to capture the sun just before it regained its strength of the previous day.
I stayed in the 'non-dangerous' section, and struggled to get awake. Slowly creeping past the bushes, a few impalas greeted me. They too must have thought ' **** it's cold'
Some more painted pajama horses didn't want to come closer, however the sun still made it worth a picture, painting the grass in a wonderful soft golden colour.
It didn't take long, before the first kudu's appeared. They looked at me as if I was some hungry driven monster, very skittish but beautiful creatures.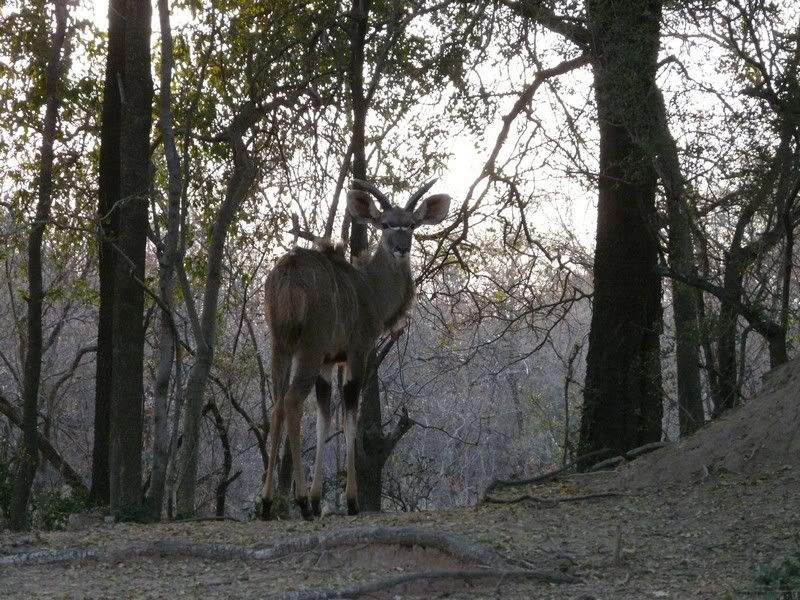 I personally LOVE to watch warthogs. They seem boring creatures, but upon close inspection these animals are actually such comedians. Just look at them for a while. The PIGS of Marakele stand out when compared to their Kruger buddies. They have long grey beards, and even the hairs on their backs seem longer and more prominent.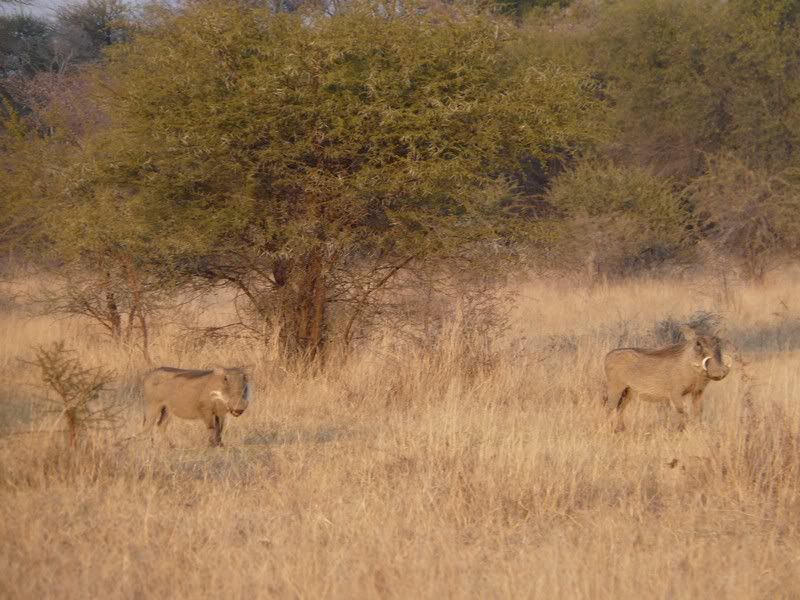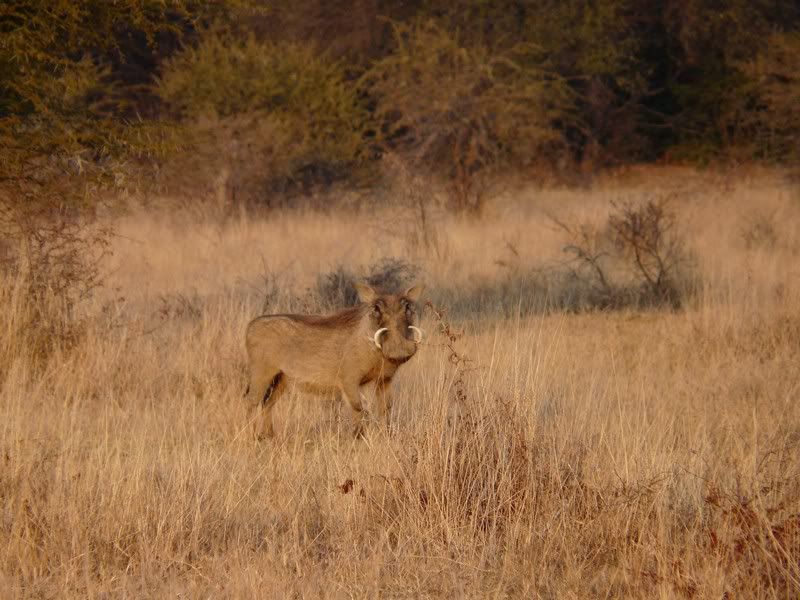 I couldn't resist the temptation, and slipped into the Big5 section, not necessarily expecting a special sighting, but just to know the chance is there. The hope is there. And as long as there is hope, there are subconscious expectatioins..
Mindgames
The early light gave a strange look to the wild surroundings. Now, it's just the creator of the picture who has to do it's job….Note the fresh ellie spoor on the dust road…. Danger was lurking.....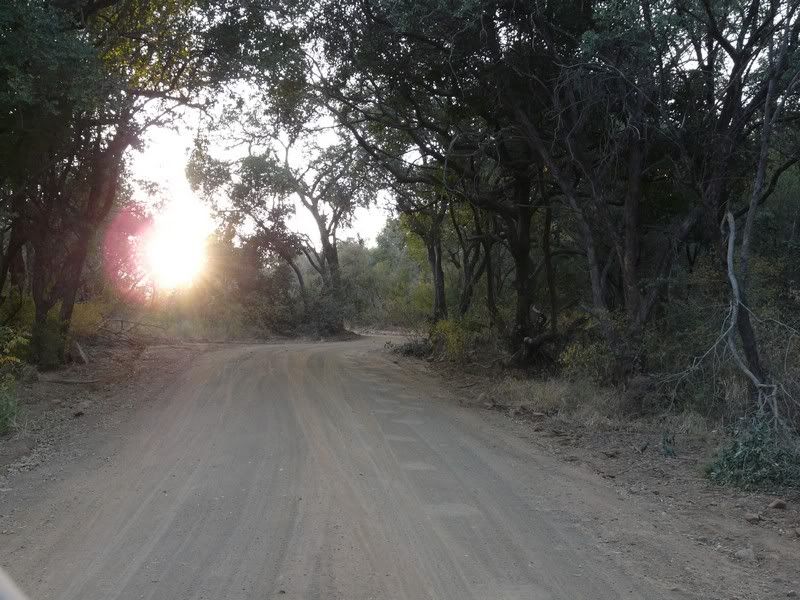 Never loose you eye for small detail, even in winter.
Warthogs were playing games with me that Sunday. They stayed perfectly camouflaged behind the long grass. Begging me to take a 'spot the animal' picture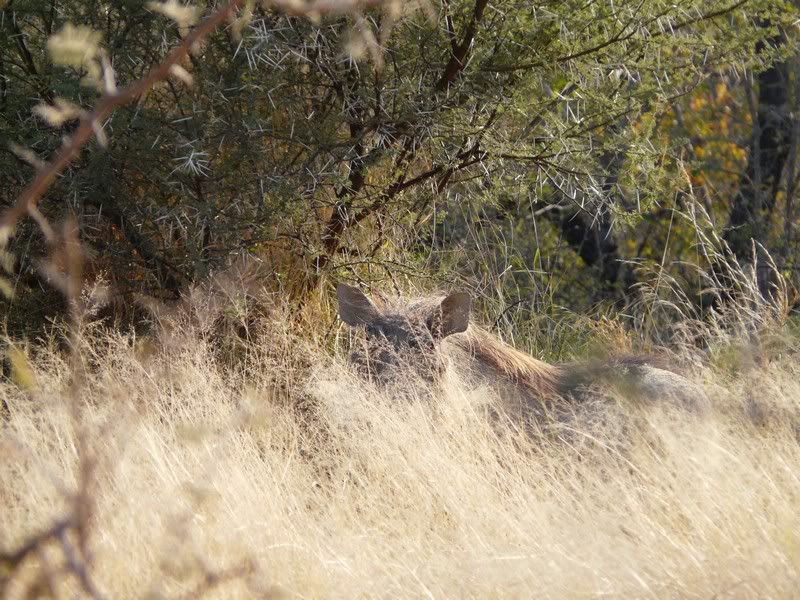 On my way back to camp, an old 'boggem' (Male baboon) was balancing on a few braches, and resisting the danger of falling down he feasted on some bush fruits. Guess that was the 'PicknDontPay' shop right there. Somehow, I missed its entrance
Then, as by miracle I bumped into my first elephant of the day!! That while I was adviced my my older camping neighbours, that they have been looking for them Marakele elephants after 5 attempts the last 2 year…. Well I was lucky this time :thumbs-up: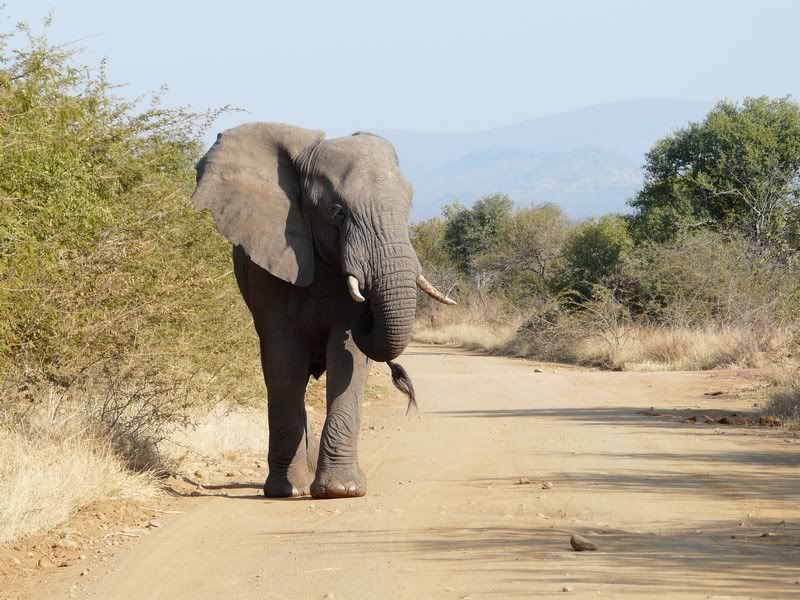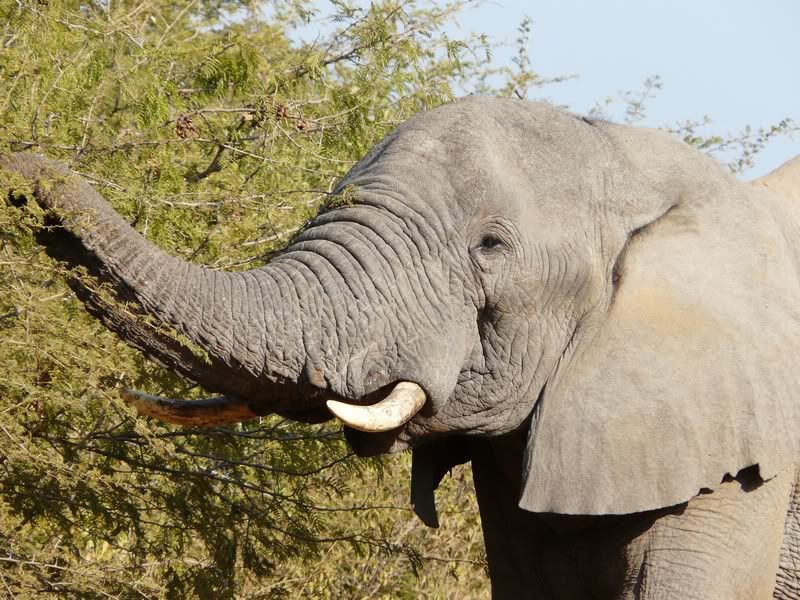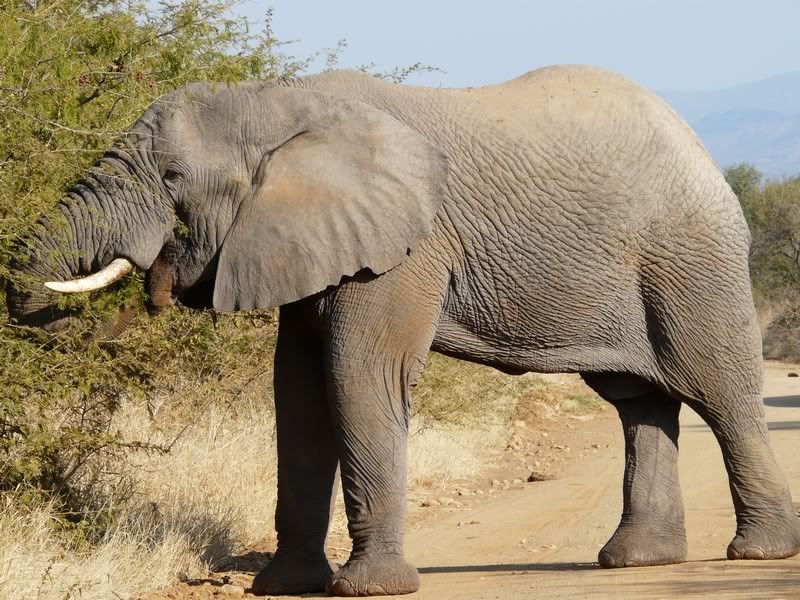 Back at camp, I found my cousin baking in the sun…. I decided that I would take it easy this long weekend. So I fetched a bowl, Milo cereal and a 'BUSHBOOK' (Gameranger in your backpack, really worth a peek!!). There we parked for 2 hours, chowing some breakfast and lazing in the sun like to useless lions. Such refreshment for the soul. Hey, I sound old already I know, but really enjoyed the lazing.
While at it, we followed the incoming animals such as kudu, loads of warthogs and a few tsessebe.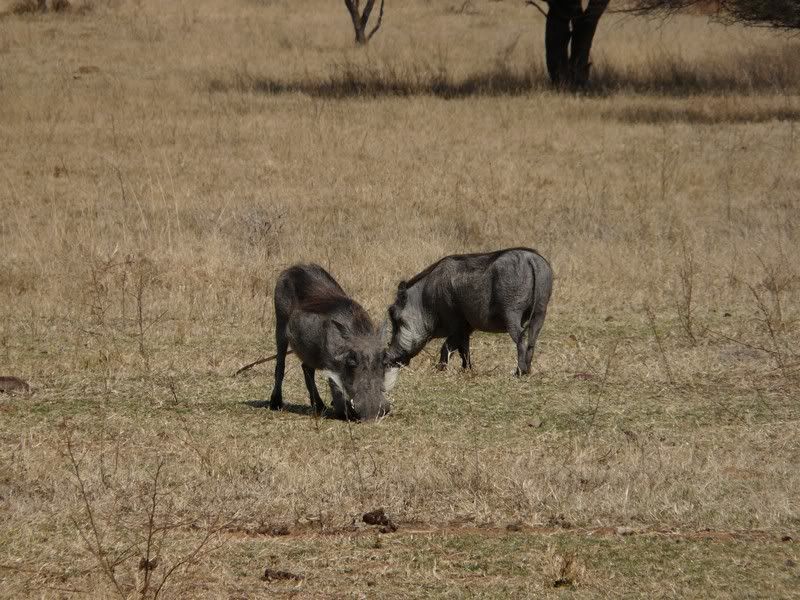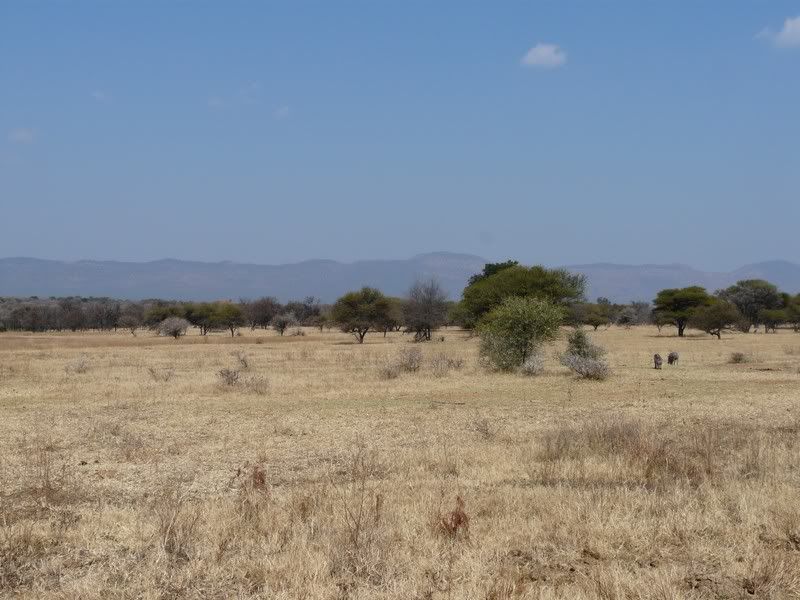 Abolution block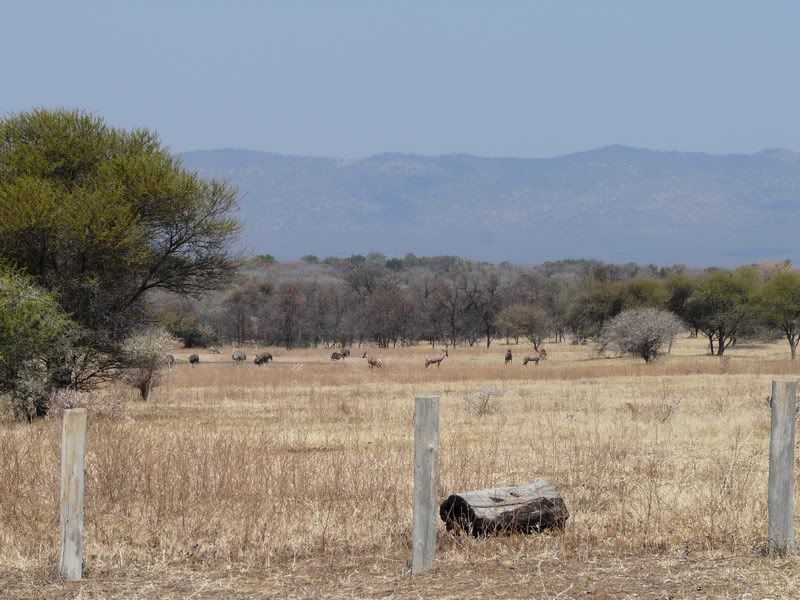 Slowly, the sun became too hot, and we decided to go for a last drive. We drove up to the only bird hide in Marakele. It's a simple construction, and it was really quiet, yet sooo peaceful.
We once again just enjoyed the scenery, made up by awesome hills and strange plants. I guess you have to be a nature lover to enjoy these things. Having no 'animal hunger' at all, we still had many sightings of common animals, such as kudus, impalas, warthogs, zebras, baboons etc. Not too many birds, but we did spot a few bee-eaters.
A young giraffe popped out of the dense bush, and crossed the road in front of us before meeting up with his family.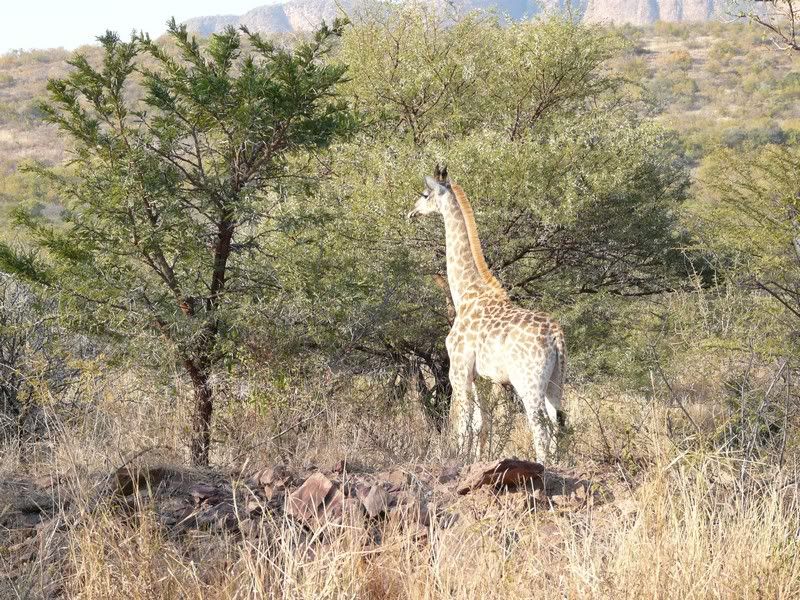 I really felt sorry for this little funny piggy who seemed to have been troubled a few hours ago. He struggled to walk, and his tjommies (friends :lol) had to turn around time after time, waiting for him. Poor piggy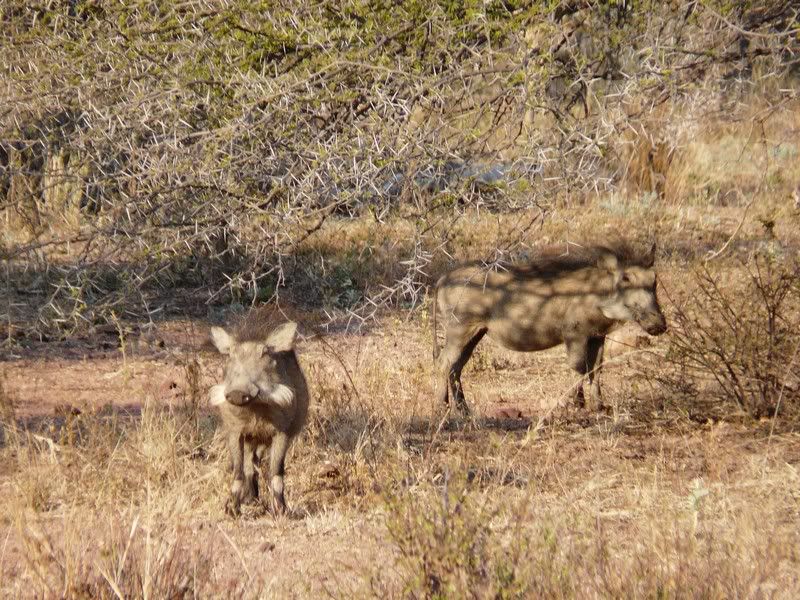 Anywayz, time was ticking and we headed back to camp. We had a quick 100m sprint against some kudus. Why do females always try so hard to show they can beat us males
Somehow they won the race, and we a nice show like we always want
You either get it or you don't…..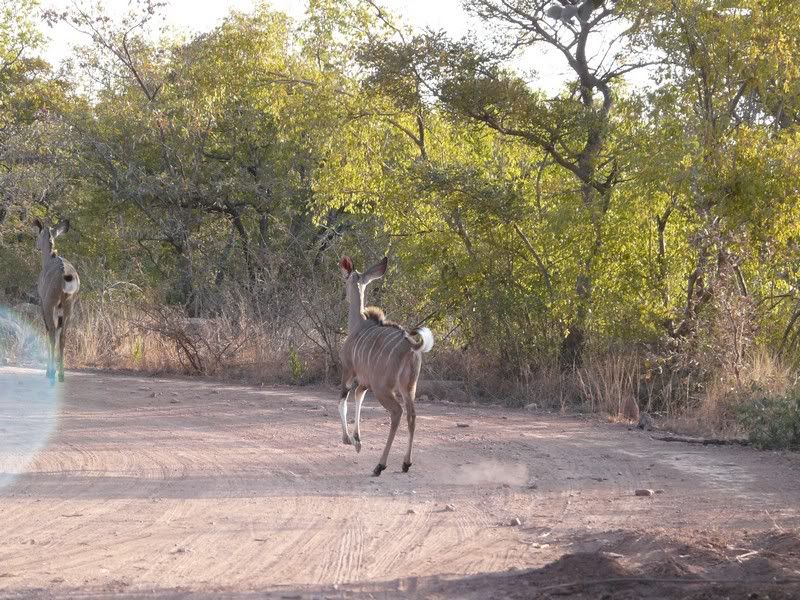 Back at camp, we were awaited by a reception of the ever visiting rhinos. Never late, never absent they seem to have more sense of time than most human. I also met Mellory and Hooligan from the forum, whilst buying some wood at the entrance gate… Was nice to meet you, and thanks for sharing some stories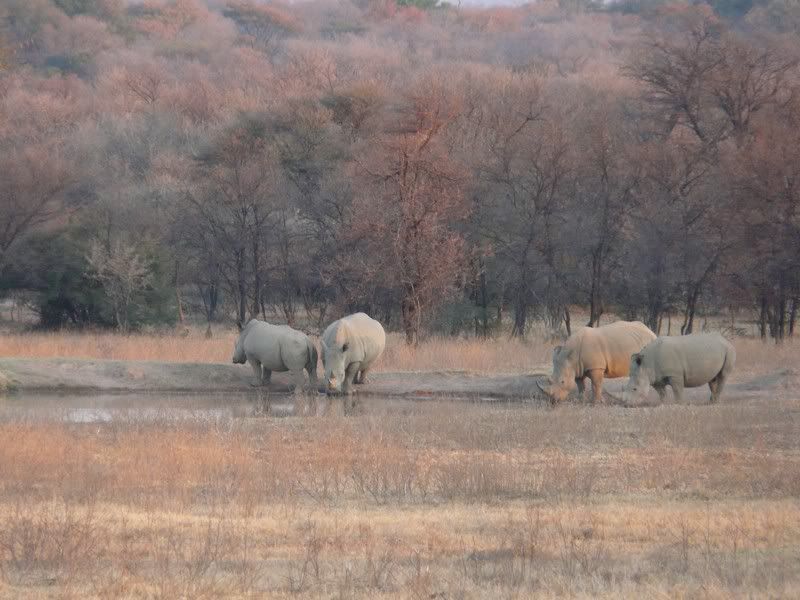 Watching distant rhinos from our campsite
Once again, for me the fun has just started. There IS NO BETTER feeling than to get the fire going when the sun has just disappeared below the escarpment…. And so, we enjoyed the warmth of the fire, quietly listening to the jackals and the soft laughter of our ever happy neighbours. I was surprised when I even heard my favourite bird calling, the fiecy necked nightjar…. Ah… it couldn't get much better for this short weekend. It's definitely not Kruger, but it has something different. Then after looking at the stars, I told my cousin about an AARDVARK sighting by Lybol, one of the guides, just a few days before we came… We also heard rumours of a pangolin sighting. Surely then we haven't seen the REAL treasures on Marakele…..
But we haven't left the park yet.......
Just after nine, the wind began to pick up a little and our resources of hot beverages were finished. Too lazy to make some more, I made a swift move into my sleeping bag. Then, the dreams caught up on me, and I got my much needed rest.
Another long night in wild Africa……
Last edited by
G@mespotter
on Thu Aug 19, 2010 3:32 pm, edited 1 time in total.
Kruger Selfdrive under review: click
HERE
to join the discussion and influence the future of Kruger's selfdrive options
Contribute to a viable solution and participate in the discussion!
---
Virtual Ranger

Posts: 1260
Joined: Thu Mar 02, 2006 12:11 pm
Location: Back on earth.....
Contact:
Again it took me a while, but I'm really trying..
Therefore I decided although I will not finish the writing about my last day, I'll give those who are interested in this small wildlife jewel a photo report to which I will later add some innovative descriptions
Just too busy to attend to all my promises
Enjoy the pics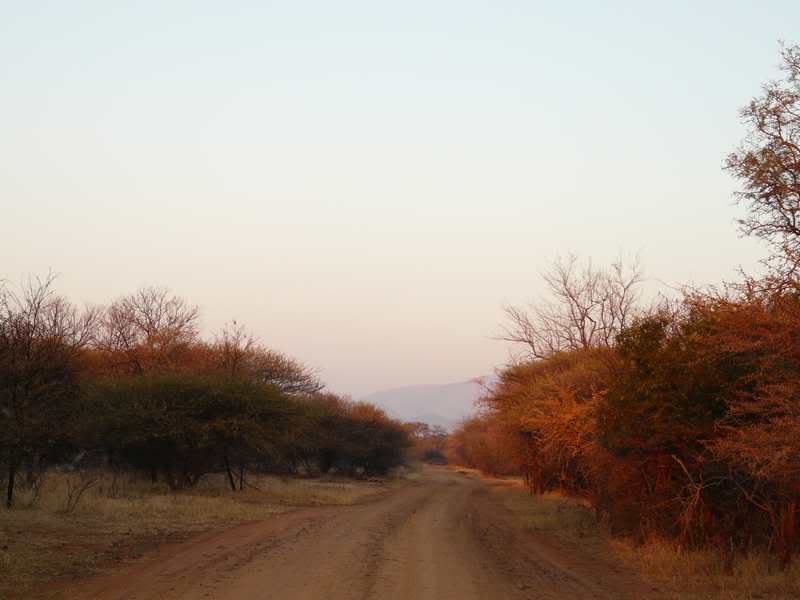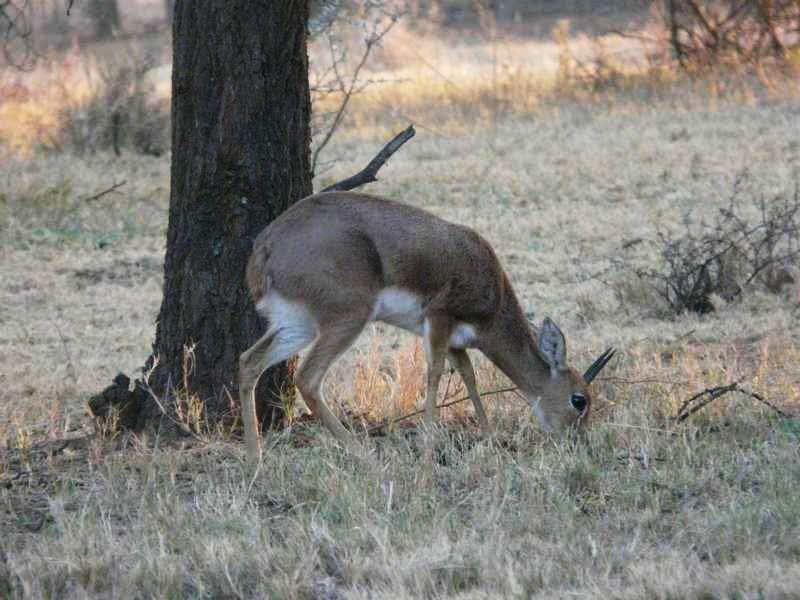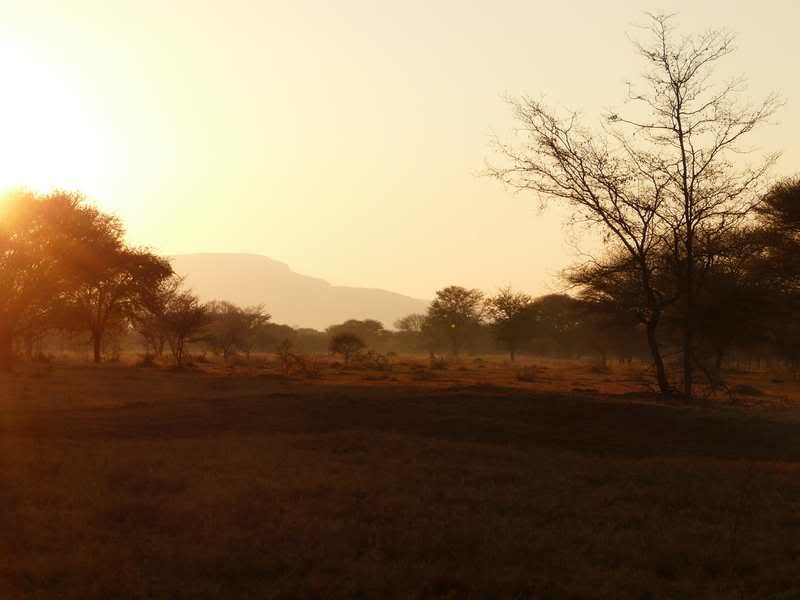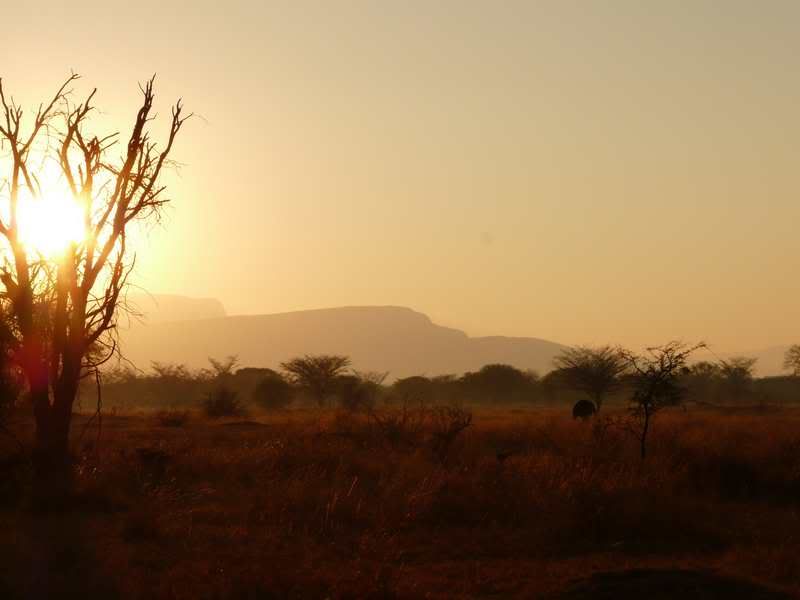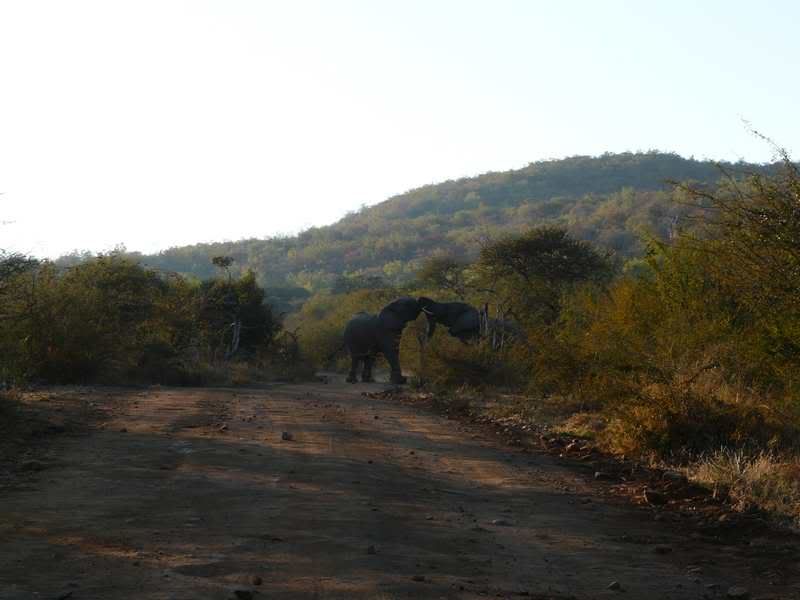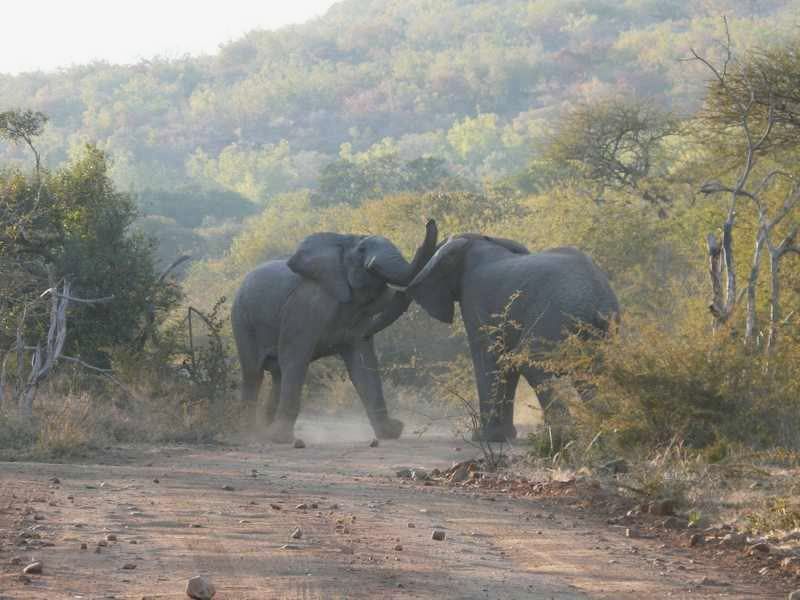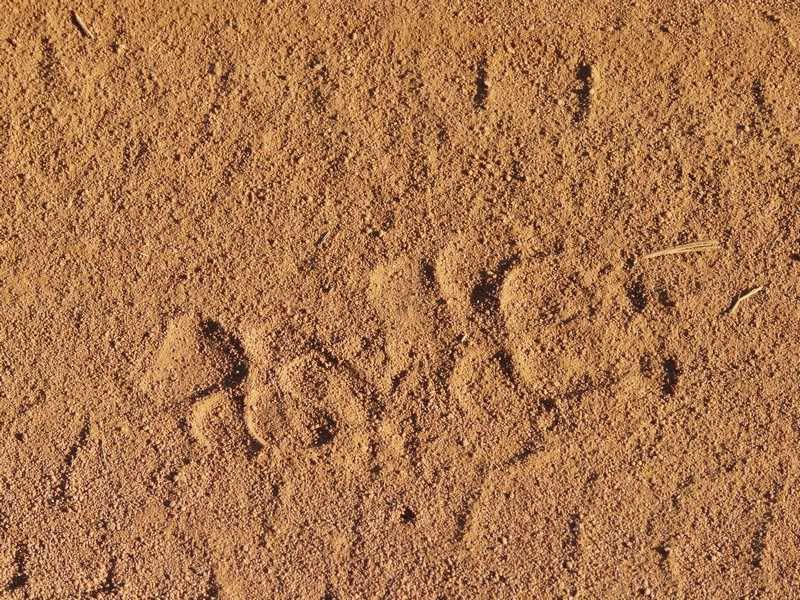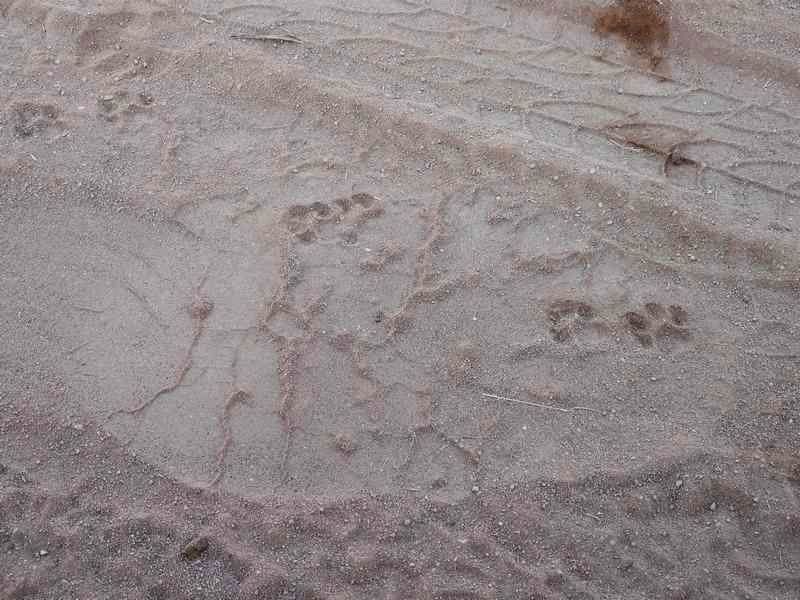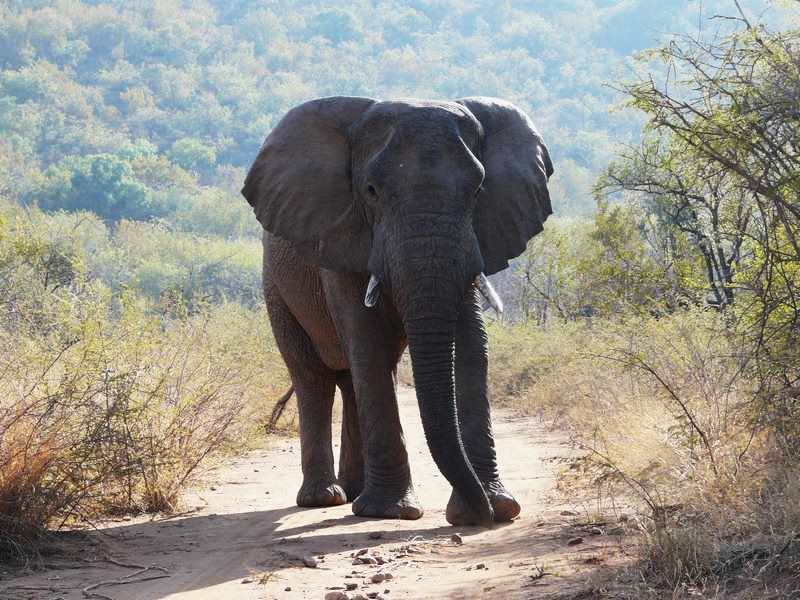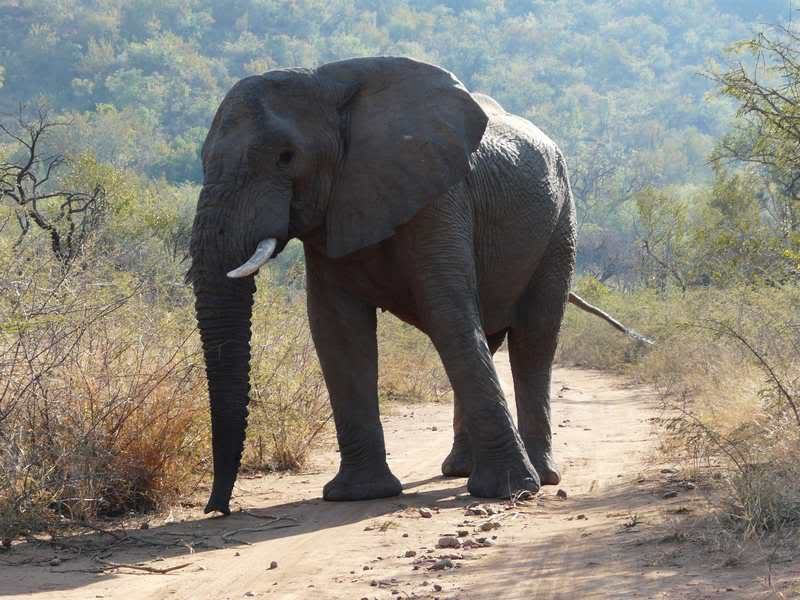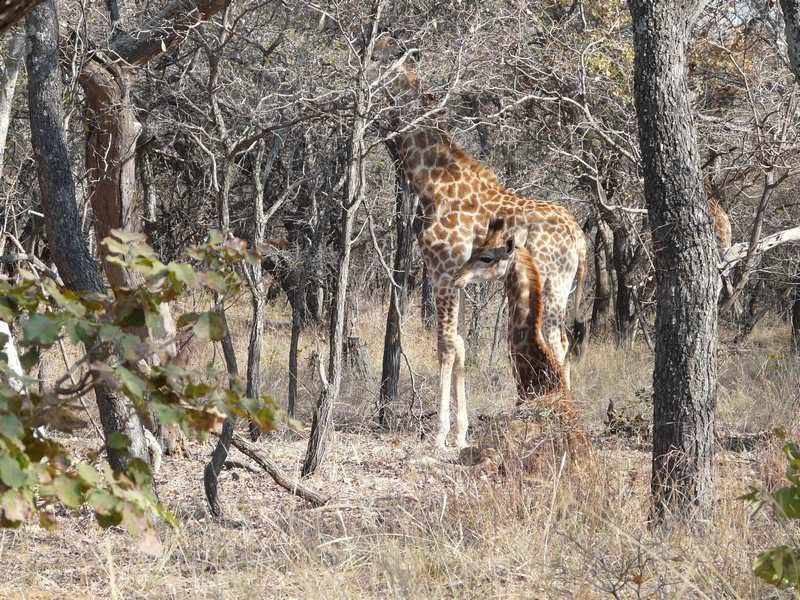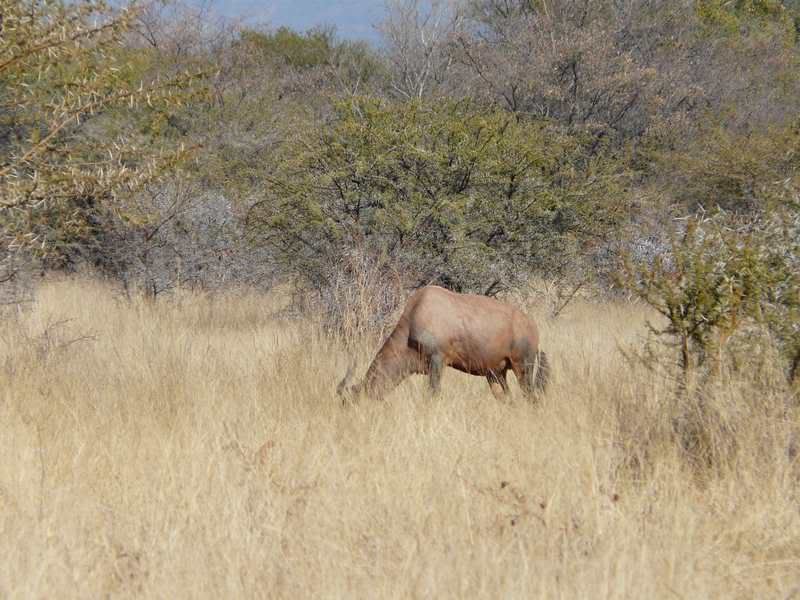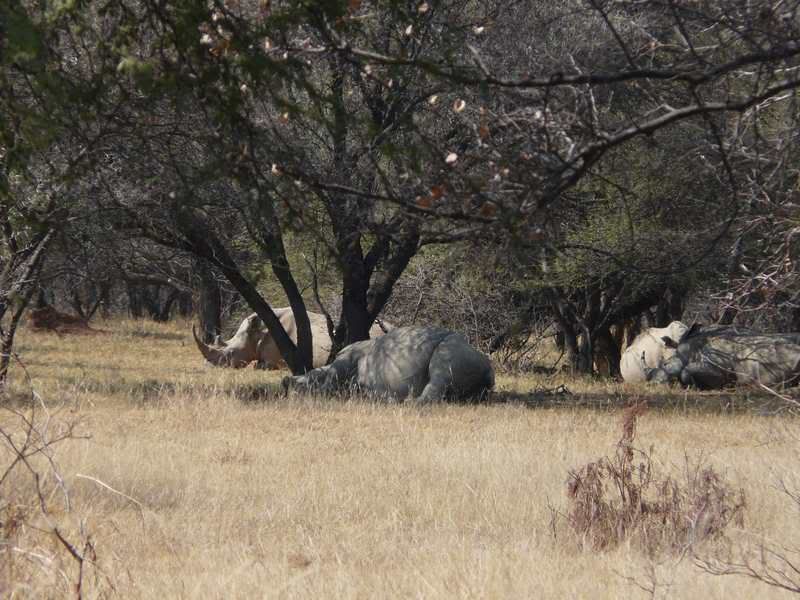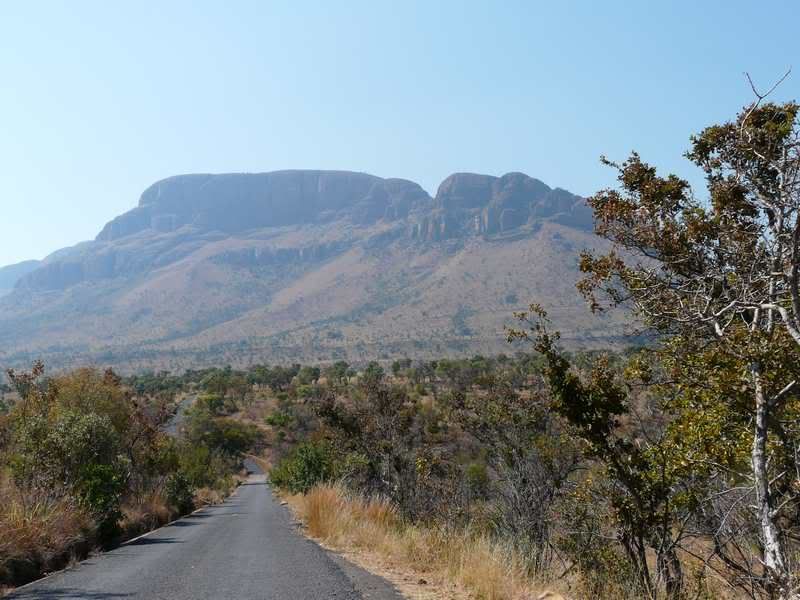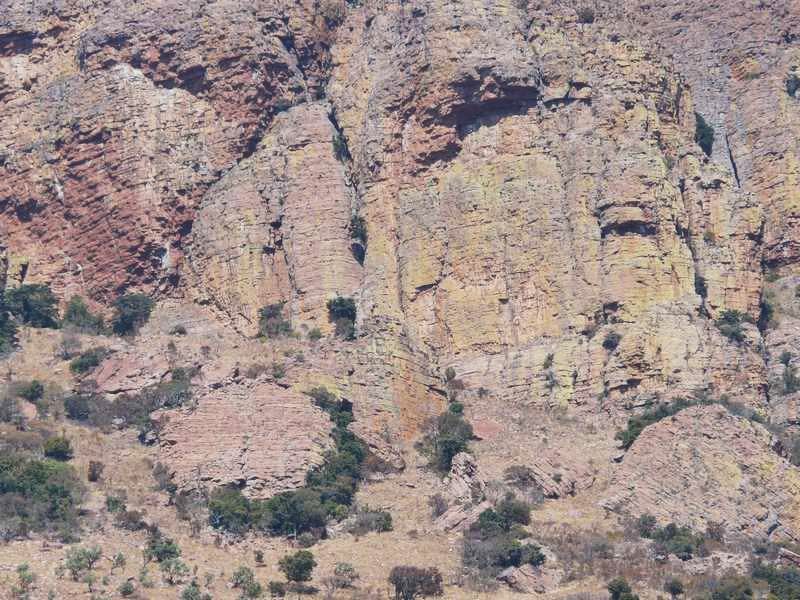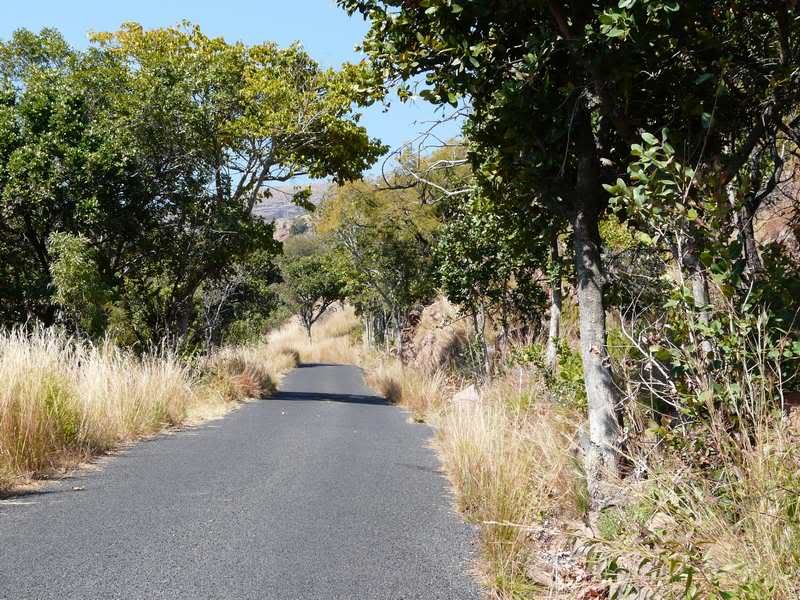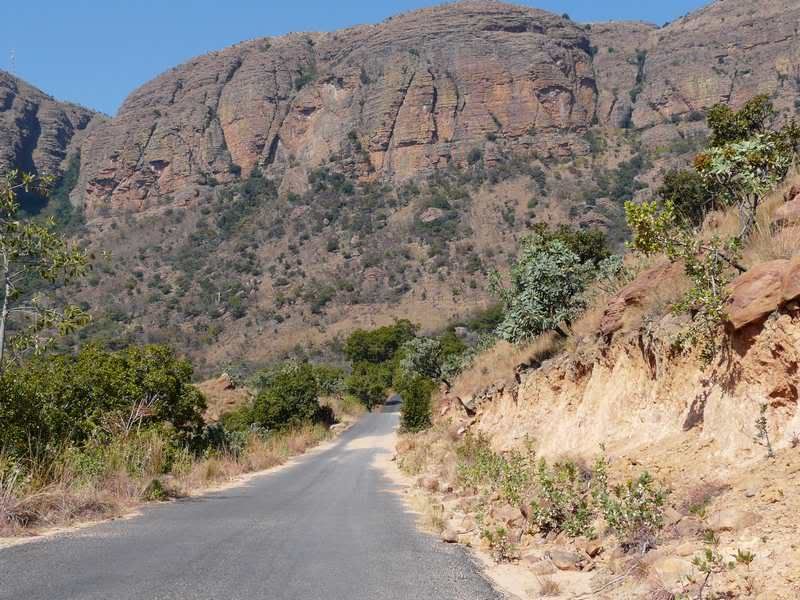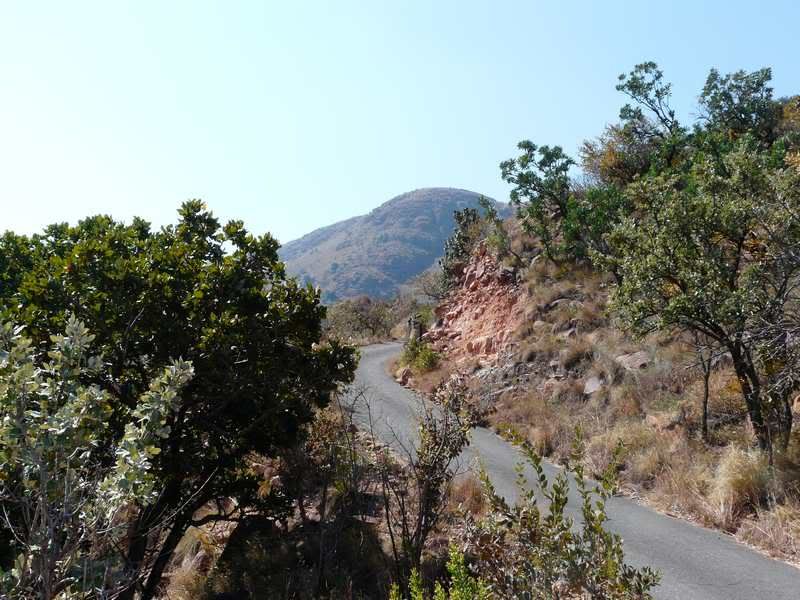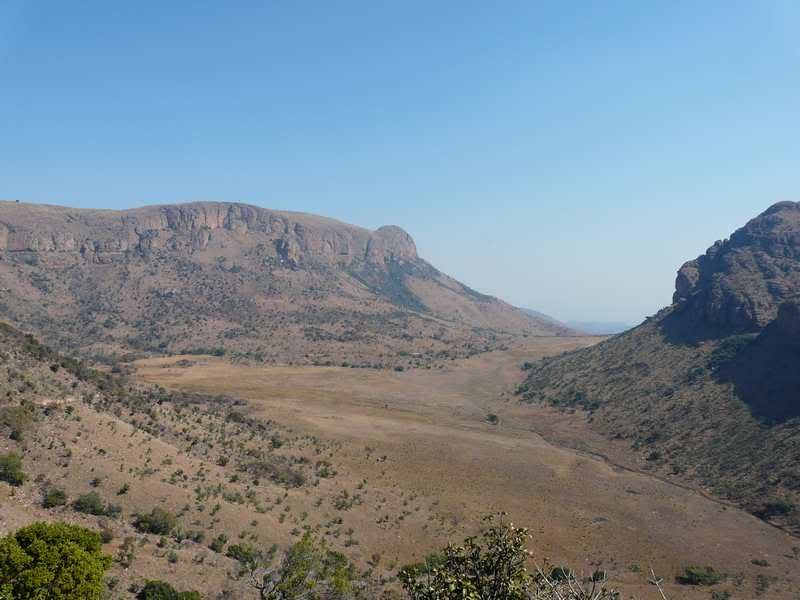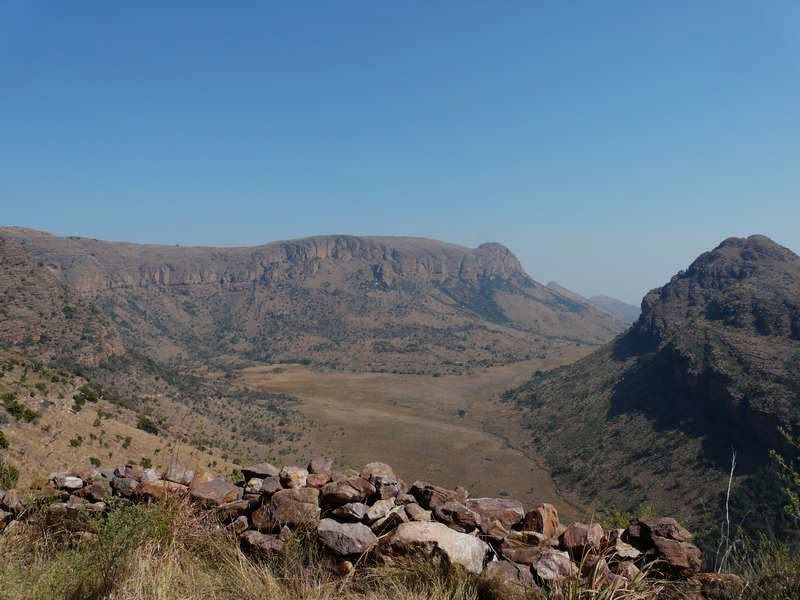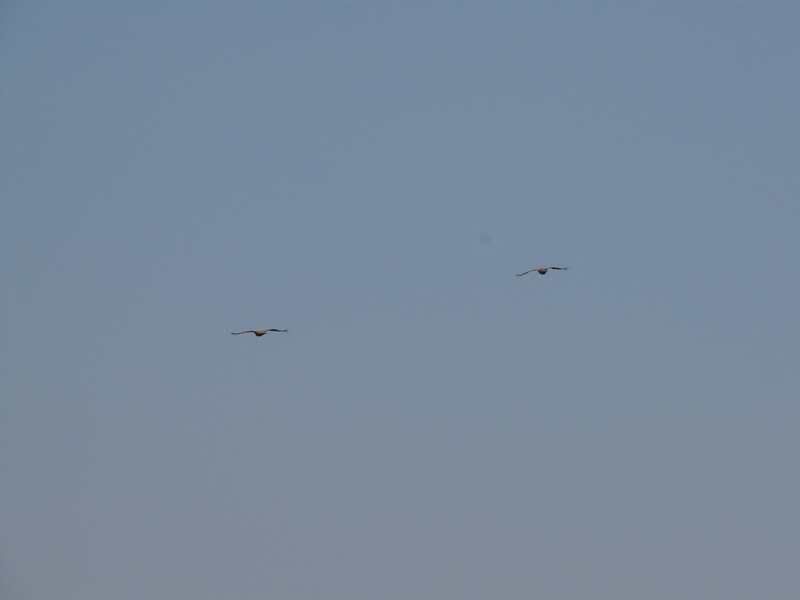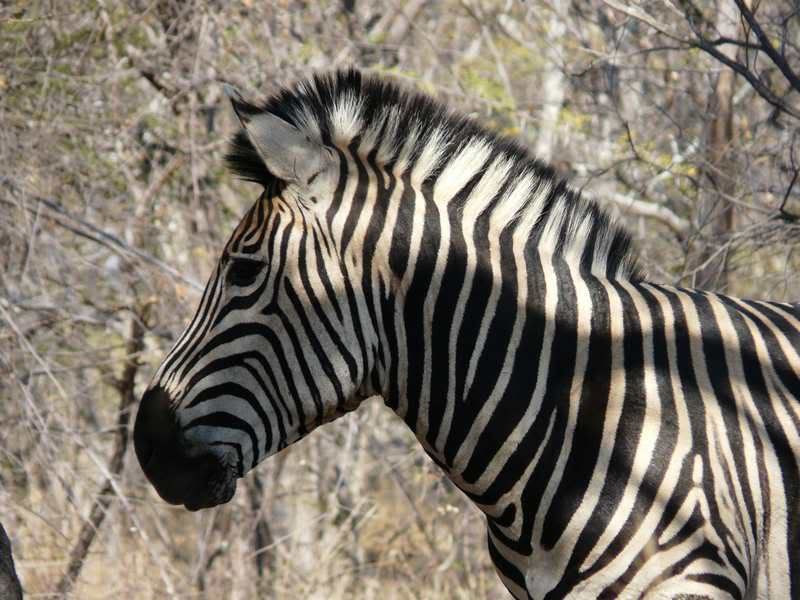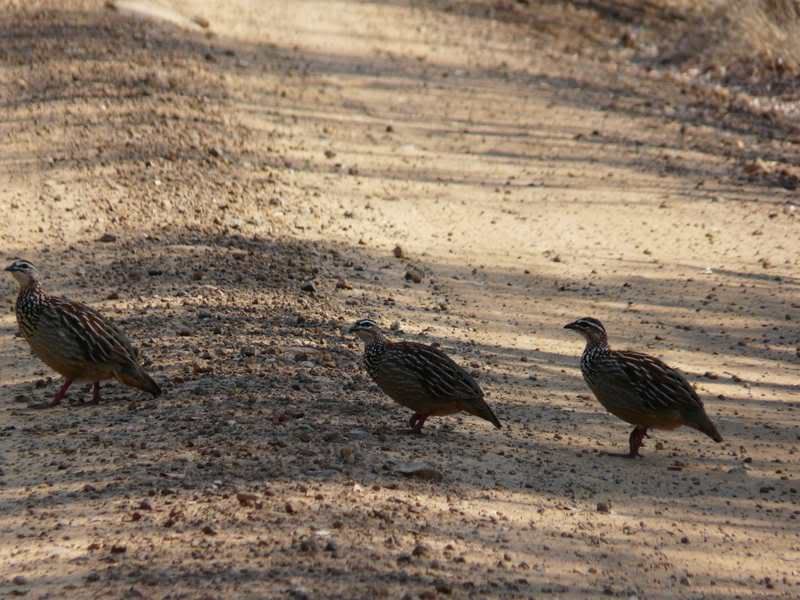 WOW what a place. Not Kruger, but still MUCH better than any city
Kruger Selfdrive under review: click
HERE
to join the discussion and influence the future of Kruger's selfdrive options
Contribute to a viable solution and participate in the discussion!
---
---
Who is online
Users browsing this forum: Afriphile and 11 guests