Virtual Ranger

Posts: 534
Joined: Sun Oct 19, 2008 2:01 pm
Location: Unfortunately not in KNP so I had to settle with Jo'burg
big5spotter wrote:@ BushBaby-Where did you see those 2 males? about 3 pages back I posted 2 males seen just off the Voortrekker road do you perhaps have more headshots?to compare?
We saw them the first time about 2km in on the Voortrekker road the morning and again on one of the loops as well on the night drive that night. Apparently they were 3 brothers but something happened to the third... I only have these 2 pics form the night drive but I'm alost certain it's the same ones.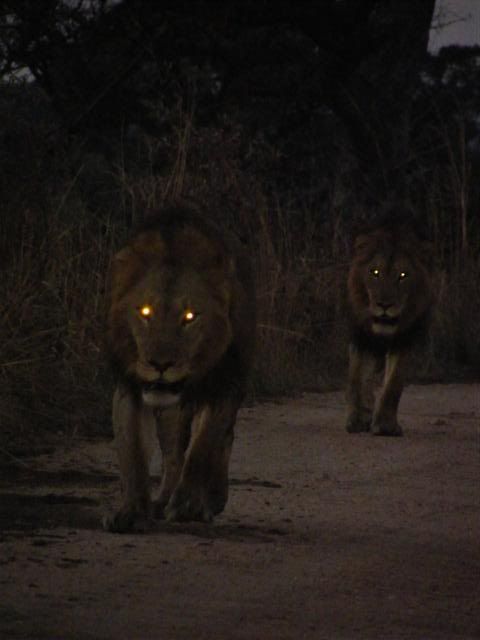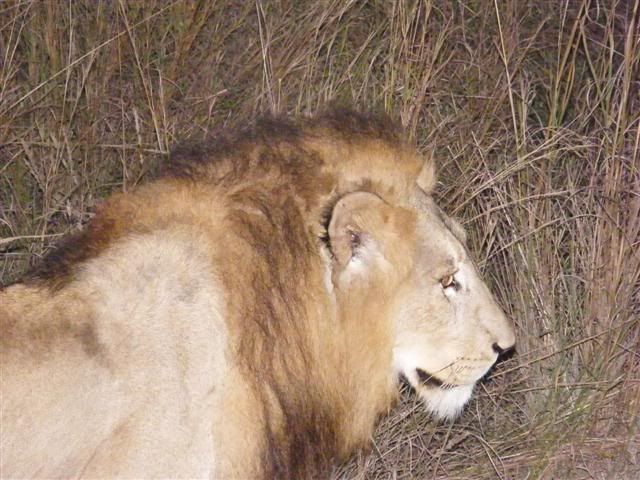 Nature does not hurry yet everything is accomplished
- Lao Tzu
---
Virtual Ranger

Posts: 534
Joined: Sun Oct 19, 2008 2:01 pm
Location: Unfortunately not in KNP so I had to settle with Jo'burg
Some more of the photos taken on a night drive around Pretoriuskop...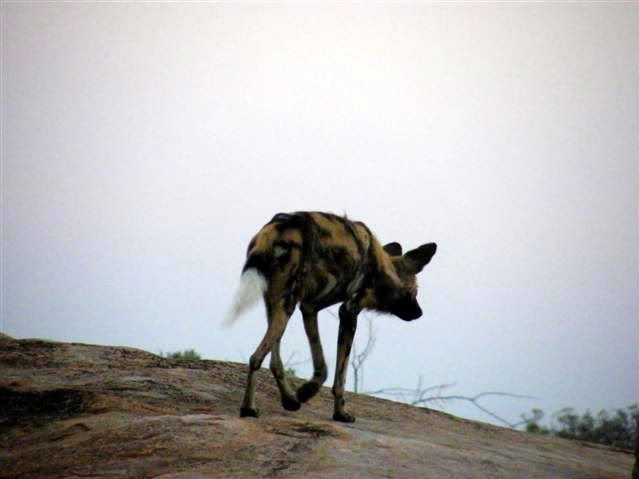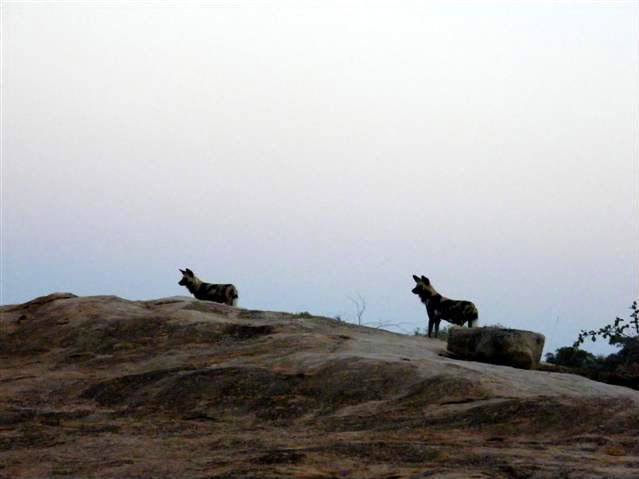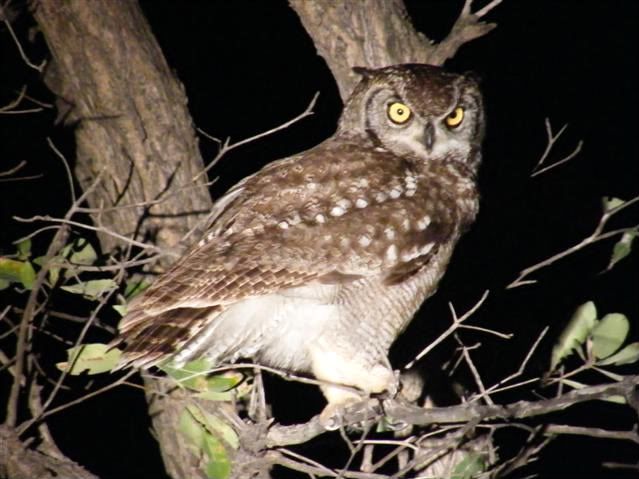 Nature does not hurry yet everything is accomplished
- Lao Tzu
---
Distinguished Virtual Ranger

Posts: 12554
Joined: Tue Dec 23, 2008 5:22 am
Location: Midway between the infinite and the infinitesimal!
T
his was such an enjoyable thread, with weekly wows and great comaraderie. Lots of work to maintain, but well worth the effort. Therefore, I am resurrecting this communal Trip Report, and, especially to orientate the newbies (as well as stalwarts who may have forgotten about this thread), herewith a reminder of what this thread is all about:
onewithnature wrote:

THE ALL-MITEY KRUGER-PARK TRIP REPORT


Here is a trip report with an unusual bent; something a little different. Although several people have posted TRs, there are still many that have not. I wanted to give everybody a chance to share their memorable sightings from Kruger, but also to amalgamate these into one exciting, upbeat, uplifting trip report!

However, what would be most useful to readers of this TR - and most especially those individuals who have not been to Kruger before, or have been very seldom - is to read up on great sightings in

particular

areas of Kruger. In the second post on this thread, I will keep a "Contents" page, with page numbers attached, so that anyone wishing to read up on a particular area, or road, in Kruger, can see which pages are suitable to what they are looking for.

This journey through Kruger will be an

idealised

trip: one which every great bush-lover would ecstatically embark on as a once-in-a-lifetime event. Therefore, I will enter the Park through Malelane Gate, traverse every legal tourist-accessible route on a standard Kruger map, and finally (hopefully in a few years' time ) exit from Pafuri Gate, after hundreds of sightings have been recorded!!!



GUIDELINES OF THIS THREAD

1. In order to keep the All-Mitey Kruger-Park Trip Report orderly, I will choose the section of road, which will be changed on a (usually) weekly basis. Each subsequent road section will follow the previous one sequentially, just as one would do while travelling a route in Kruger.

2. I will give a brief description of the selected road each week, so that people who do not know the road can get a picture more-or-less of what it is like. After the description, all mites are then welcome to post their sightings.

3. All memorable sightings that any forumite has ever seen (between 1927 (when the Park opened its gates to vehicle tourism) and the present day ) on the selected section of road may be posted during this time.

4. Please confine your reports to the section of road being discussed at a particular time. All roads will eventually be covered, so you will get your chance to post all your memorable sightings at some stage!

5. You may describe your sighting in any way you feel fit - as long as you feel it does justice to your report: anywhere from a paragraph in length to an extended account; and with photographs, with quotes, or with any other thing that might enhance your impact.

6. Please keep the tone of this thread as exciting and positive as possible! Therefore, please include only your most memorable sightings on that piece of road. Readers should be riveted and enthralled by what you post!

7. The core of this TR is memorable sightings. Please avoid general "negative-impact" descriptions and pics, such as describing, or showing, people breaking park rules; a car-collision; an animal run-over or dead by the side of the road; or tourists swearing at each other; etc. This is about the live animals! However, if you did something really special, or have a particularly fond memory there - such as celebrating a wedding anniversary, getting engaged in the car, or having a hyaena consume your camera, for instance - please include those too if you wish!

8. If possible, please attach suitable pics to your descriptions: the visual impact is that much greater!

9. When the journey reaches a camp or picnic spot, I will have an open period for a week or two, so that mites who have missed posting on any previously-covered roads, can have an opportunity to catch up and make those posts.

10. LET'S HAVE TONS OF FUN!!!
A great place to post any pertinent pictures you have taken on the road or at the place that the journey has reached, so sift through your collections and share them with all of us.
---
Well here they are.
---
---
Who is online
Users browsing this forum: No registered users and 11 guests