Decided to take a couple of friends for their first visit to the Mpumalanga panorama route and spend one night at Skukuza.
After a wonderful day and night of exploring Mpumalanga and its sights, we headed for Kruger the next morning.
Entered Kruger gate, just after gate an elephant welcomed us. Travelled down towards Afsaal and then cut off towards Lower Sabie. Good sightings of Rhino, Ellies, Impala, Waterbuck, warthogs and Steenbok. Renosterkoppies dam was full with activity, rhino, wildebeest, zebra, warthogs and impala. Arrived at Lower Sabie, chock as a block. Was treated to a spectacular elephant sighting, breeding herd of about 50 crossing the Sabie river right in front of the deck. Sunset dam was full with hippos, large crocs and plenty of birds. Headed up the highway towards Skukuza, only to come across, a smashed car and a dead impala, don't know if she was speeding or what but an ugly sighting. Some baboons close to Nkhulu picnic spot. Some good sightings of Ellie and a lone buffalo in the river.
Arrived at Skukuza, booked in only to find that our night drive was the following night, and I asked them kindly to explain how I can be booked on a night drive if I wasn't even staying in the park. Settled in and relaxed a bit, went on a drive around 16:30, just headed up on northern side of river, did the Maroela loop, some ellies up close on main road, bushbusk, waterbuck and about 60+ baboon troop. At around 17:55 on our way back to camp, we came across a female lion walking in the road, she quickly disappeared but could hear her partner calling, and about 200m down the road there was a male lion calling for her, he also walked alongside the car and then disappeared into the bush. Great lion sighting but now we were late, arrived at camp late, had my elephant story prepared but wasn't asked, just let in. 
To end off yet another wonderful day in the park we settled down to a nice braai under a clear African sky. Visitors were happy and so was I. Around 20:00 heard 3 guns shots, and about 2min later another shot, can only think some animals fate came to an end.
Woke up early, was packed and at the gates at 5:50, this morning we were heading up towards Tshokwane. Roads were quiet this morning, with a couple of impala sightings, bushbuck and waterbuck. Only once it warmed up a bit, we saw a family of 6 rhino, a small herd of ellies, plenty of giraffe and warthogs. Quick stop at Tshokwane, some kudu and waterbuck were in the riverbed. Headed down towards Mlondlozi picnic spot, with a stop at Nkumbe to admire the lovely scenery. More elephant sightings, very good but quick sighting of a secretary bird. Waterbuck, giraffe, zebra and wildebeest were in there plenty. Saw a couple of eagles, Fish eagle, Bateleur's and a brown Snake eagle. Arrived at the very busy picnic spot, hippos were at the dam, plenty of waterbuck and some spoonbills. Later a huge herd of zebra and wildebeest came down to drink. Enjoyed a lovely breakfast in the bush.
Leaving the picnic spot I headed down towards Croc Bridge for our exit. As it was heating up now, animals were scarce. We did however manage to catch another glimpse of some elephant grazing along, the usual impala, ververt monkeys and some warthogs. About 6km before Croc Bridge, there was a 2 female lions and a couple of cubs lying the bush about 70m in. Observed them for while before continuing on. Just before the gate, we saw a nice herd of giraffe and after exiting the park along the crocodile river was a lone buffalo wallowing in the mud.
A very short but worthwhile visit, really enjoyed by my friends and myself, and what was to come of it, they are already asking when we going again. Mission accomplished!
Just a couple of pics attached, taken by friend.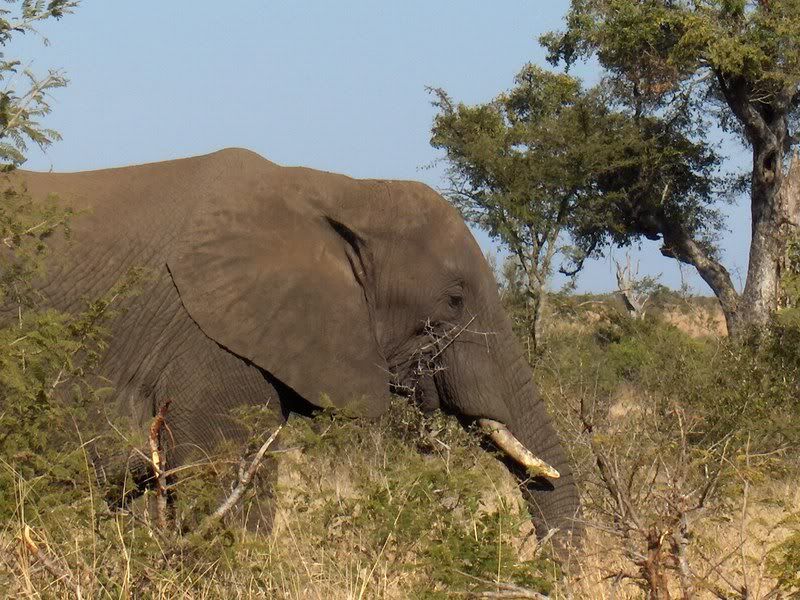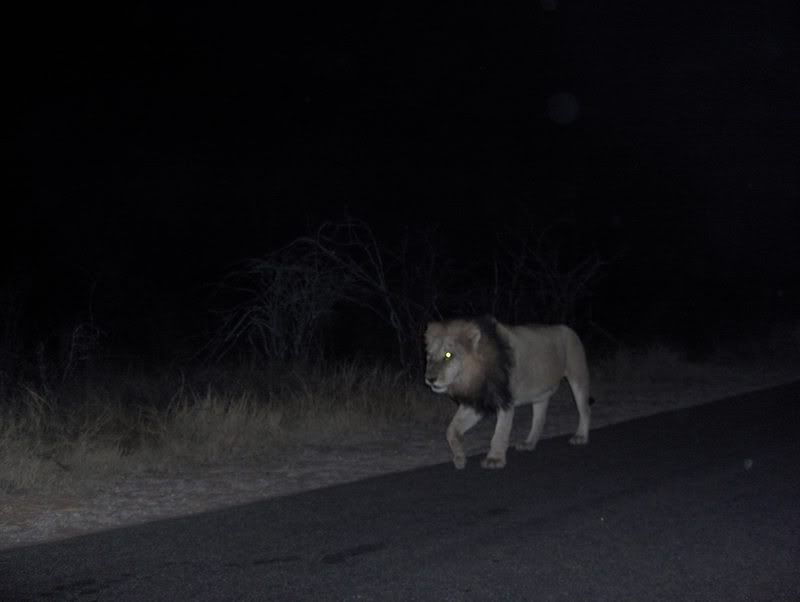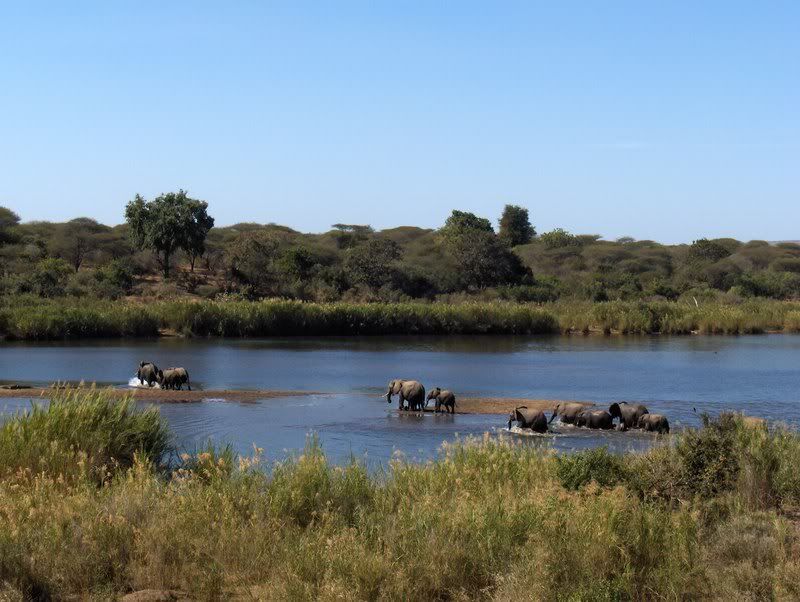 Craig
Planning next KNP trip!
---
Who is online
Users browsing this forum: john n poppy, Yahoo [Bot] and 4 guests