Junior Virtual Ranger

Posts: 93
Joined: Sun May 29, 2005 11:45 pm
Location: Pretoria, for now
I've been fortunate enough to have visited Kruger about 10 times since January. I saw all the big things, elephant, lion, leopard etc., but it was a couple of the smaller creatures that made my trips memorable.
A black-crowned tchagra (bird), trying to get rid of a boomslang
The boomslang trying to get the tchagra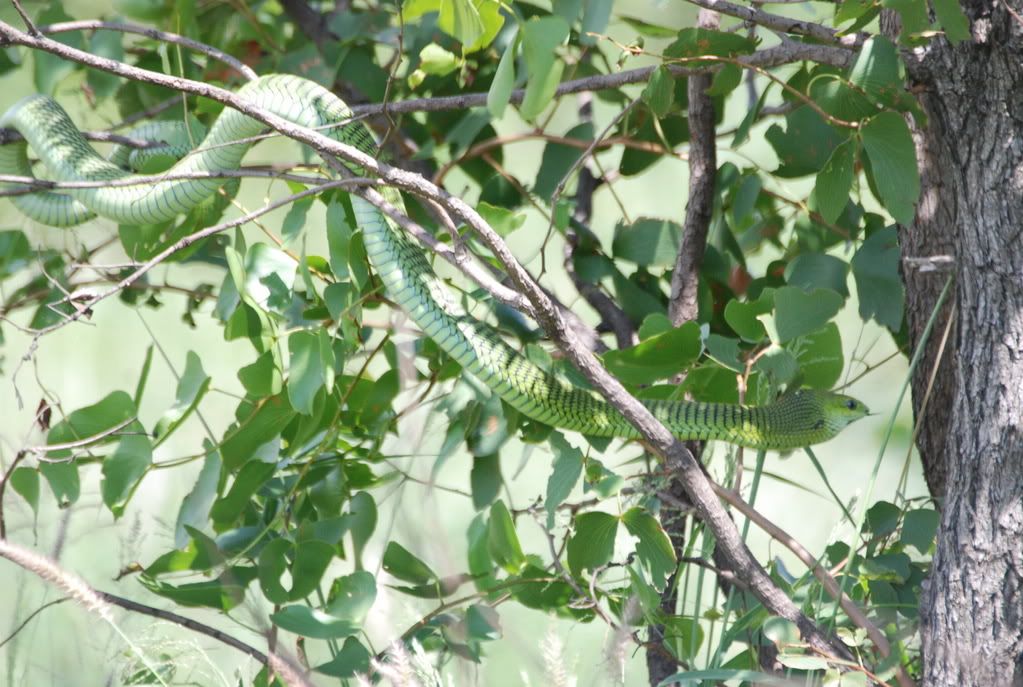 Yellow-billed oxpecker (very rare), at its nest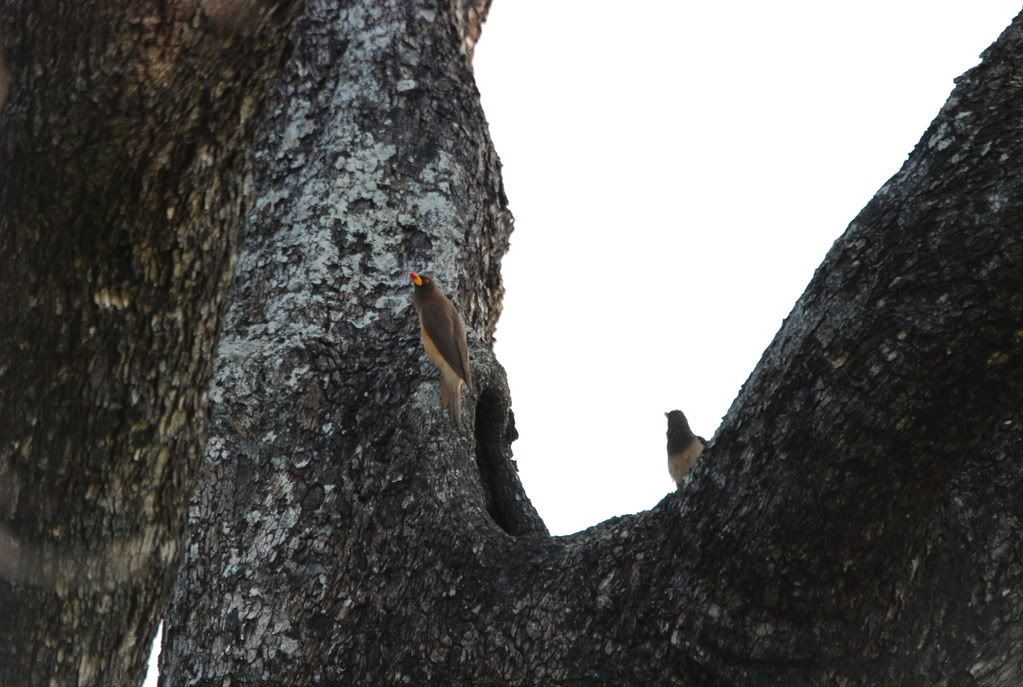 Haven't seen 3 Steenbok together ever!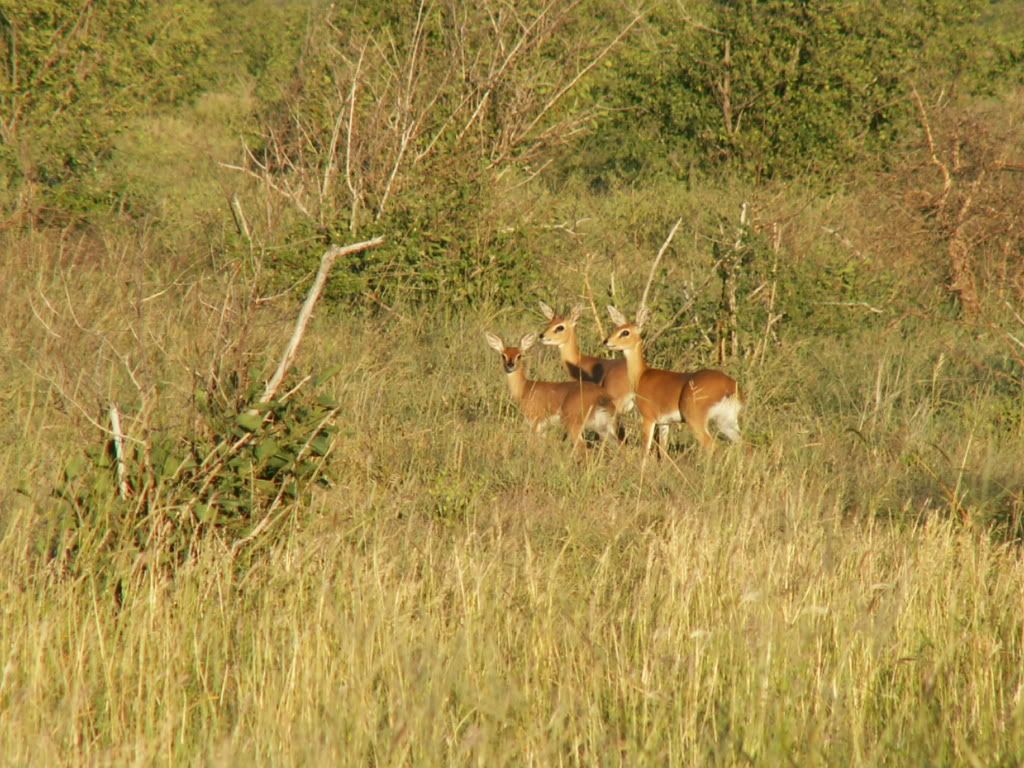 A white-headed vulture catching termites
A ground hornbill checking me out from a very strange angle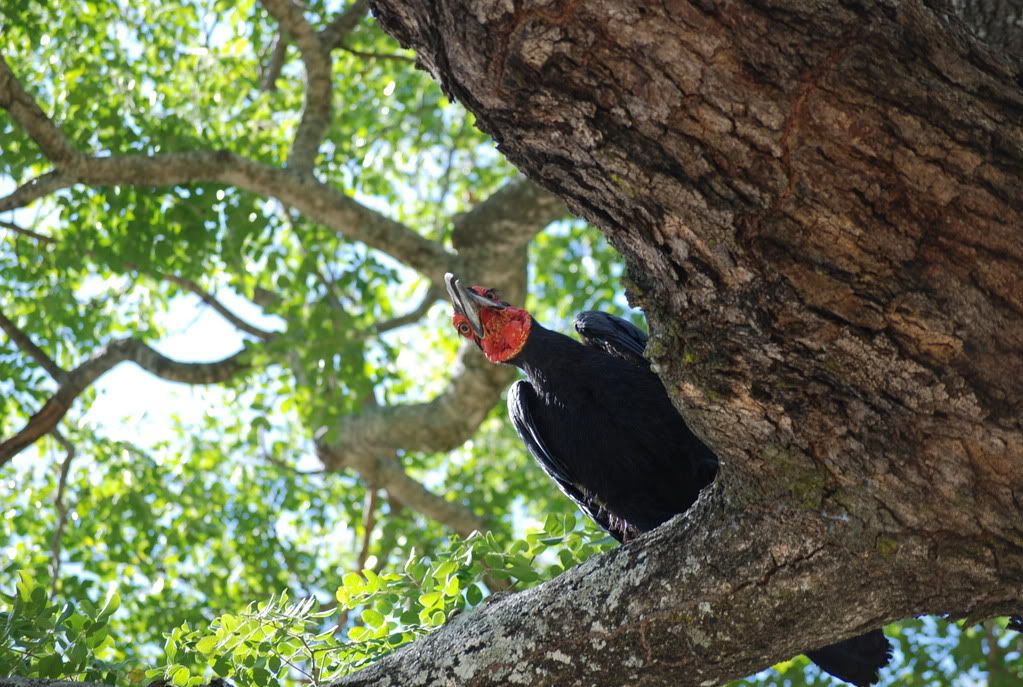 The very rare, and sought after, Arnott's chat (bird)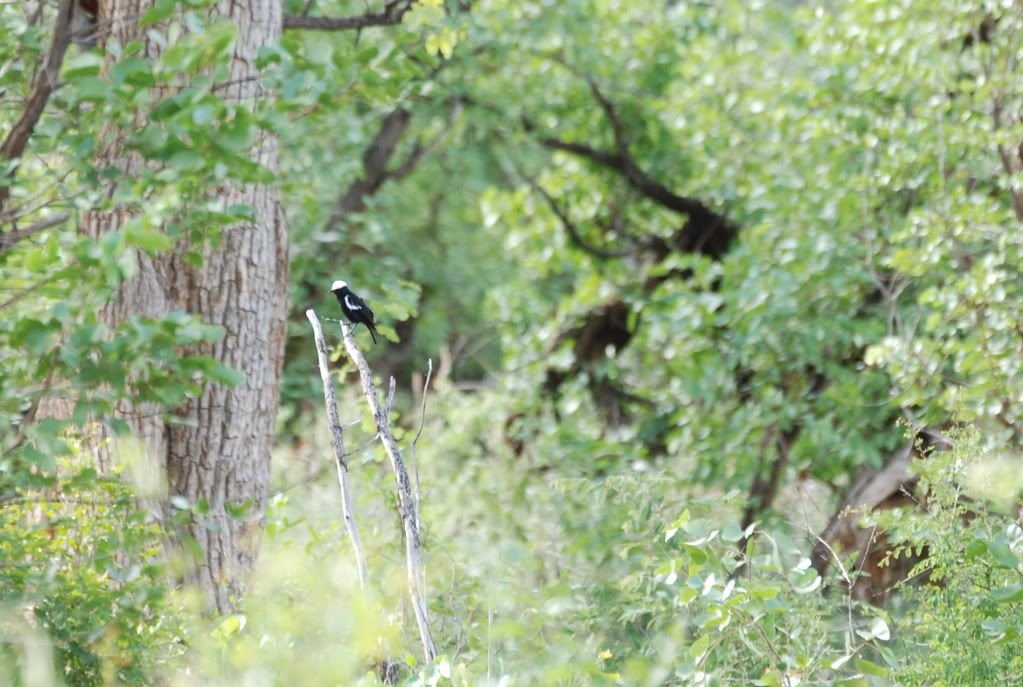 And last but not least, something I have waited for, patiently, for EVER! Finally
There's never a reason to shout at someone unless they are in imminent danger!
---