Posts: 5
Joined: Fri Nov 10, 2006 8:25 pm
Hi to all. I joined some time ago but never had the time to say hi to everyone. Just some sightings I wanna share with all.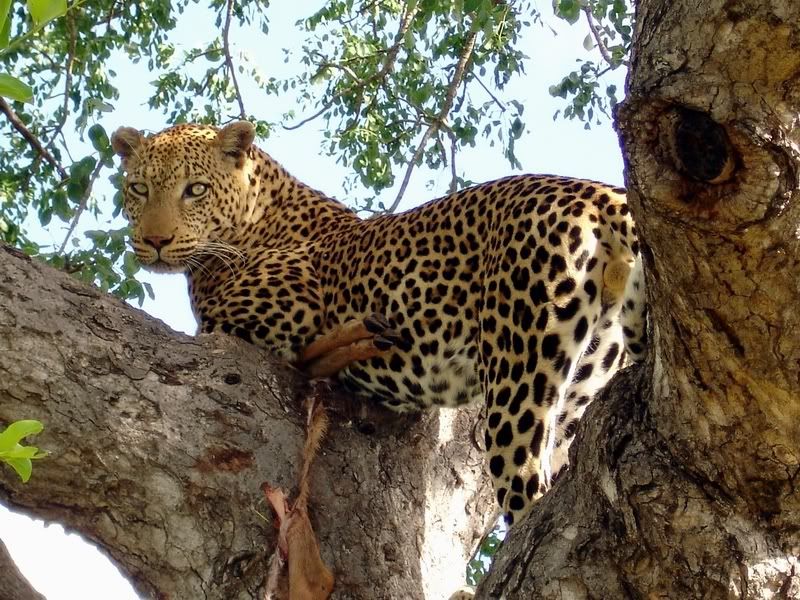 ---
Posts: 5
Joined: Fri Nov 10, 2006 8:25 pm
Some more interesting photos I have taken:
Stupidity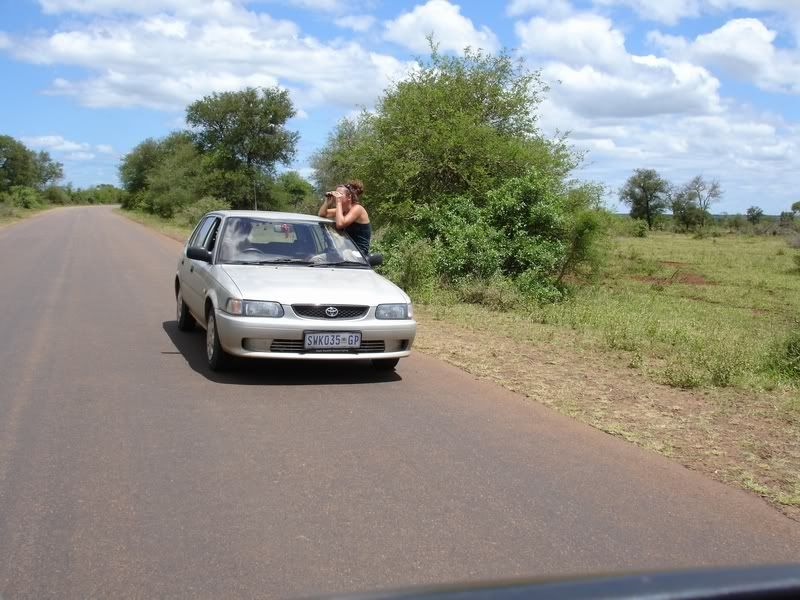 Too Close
We saw a lot of Wild dogs at numerous places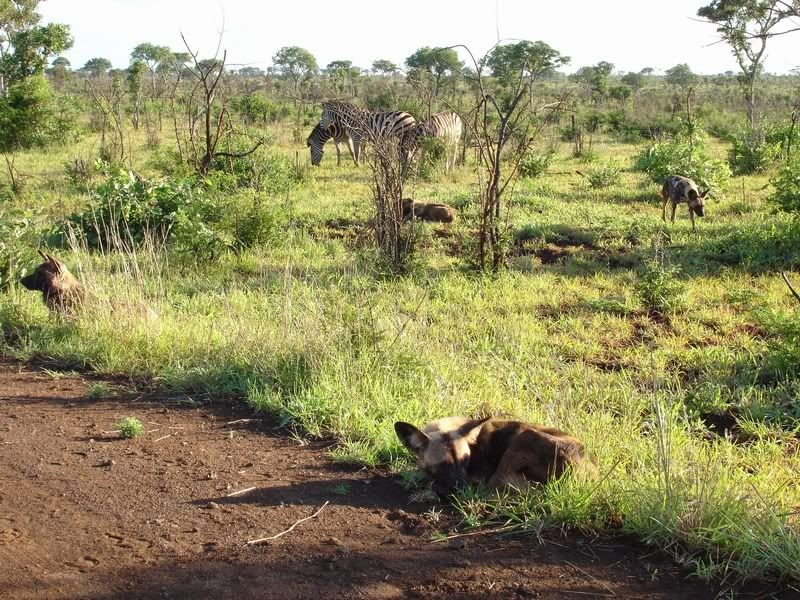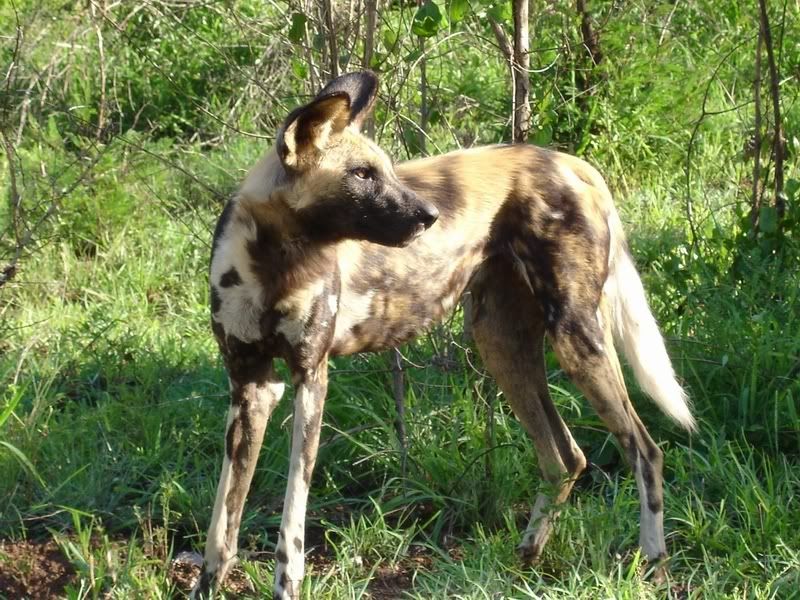 Rhino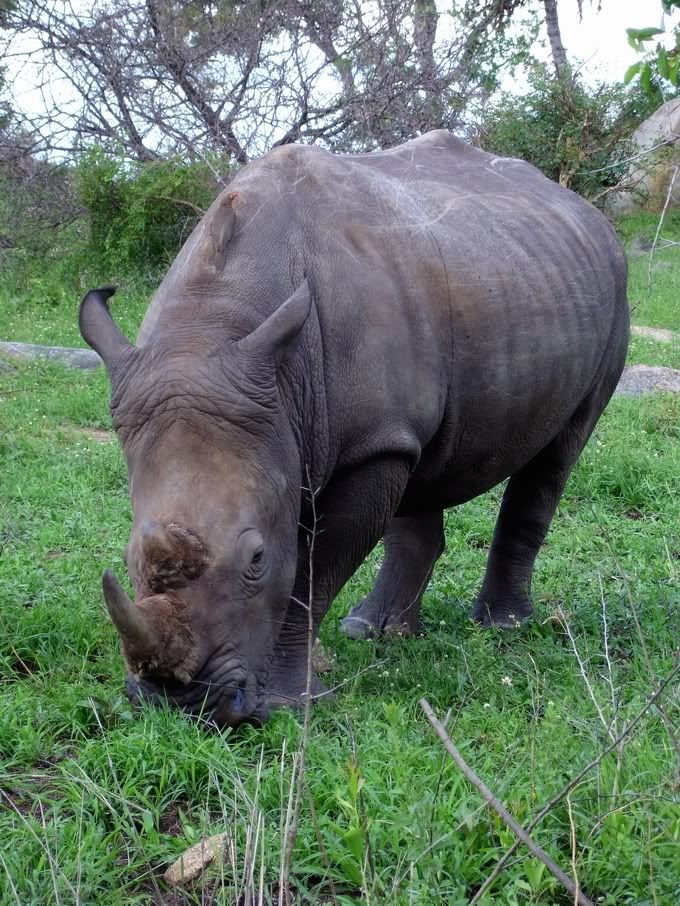 Last edited by
sean_koekemoer
on Tue Mar 27, 2007 7:14 pm, edited 1 time in total.
---
Posts: 5
Joined: Fri Nov 10, 2006 8:25 pm
The pack of Wild Dogs brings back fond memories. It was early morning and they cornered a small Zebra, but unfortunately for them, 02 other Zebra joined the small one and made it impossible for the Wild dogs to bring the Zebra down. It was a back and forth chase that lasted more than 02 hours before the Wild dogs gave up. I got it all on Video Camera. There was 09 dogs in total
---
Posts: 5
Joined: Fri Nov 10, 2006 8:25 pm
Hi again
Thank you all for your feedback and making me welcome to this site. I know it's been a while, but I have been quite busy and also the fact that I had to accomodate a lot of friends and family members over the holiday season. Always nice to have them but nicer when they go back.
. It is funny, when I lived in the Lowveld and In the Sabi Sands Game Reserve, I rarely saw my family but living so close the the beach, now, that is a complete different story. But I have learned to plan my holidays around family and friends now.
. So only out of season spare time for myself and the kids.
I will try and upload some more pics from the time I worked in The Sabi Sands Game Reserve. It was still taken with a Pentax Z50
(I think) on 35mm and slides. But there was quite a few good sightings and good nightdrive pics. But please be patient. I'll also upload some pics of our Umfolozi Game Reserve (Rhino, Rhino, Rhino, Rhino, and more Rhino) That is about the only big 05 I see on weekends. But fortunately there is always birds and smaller creatures to see.
Stay Cool.........
---
Distinguished Virtual Ranger

Posts: 14313
Joined: Thu Jan 13, 2005 9:02 pm
Location: mind in SA, body in The Netherlands
Hi Sean.
Just saw you posts
Awesome shots of the leopard
Hope you can share more pictures and some Sabi Sand tales in the chit-chat
---
Posts: 5
Joined: Fri Nov 10, 2006 8:25 pm
Hi all
I will scan some pictures over the weekend as it is raining here and I am sure it will continue and then non deep sea fishing for me. I just hope that the scanned pictures comes out OK.
Bert, you mentioned "Chit Chat Room". I'll definately share some good stories, like the one I had to walk to camp-I stayed in the Pilots Hut about 1km from main Camp-(cause our housekeeping lady borrowed my vehicle to fetch guests from main gate) at about 07 at night(Wintertime-dark). Took short cut thru bush only to walk into lion kill sighting
(Game drive vehicles all over). Overseas tourists obviously thought lions were like "kitty cats" after that encounter but I was in the dogbox for weeks to come, or the story bout the elephant chase where I landed in the swimming pool,
but enough said, I'll go to the Chit Chat room......
---
---