Hi all.
This flower was seen close to Clanwilliam.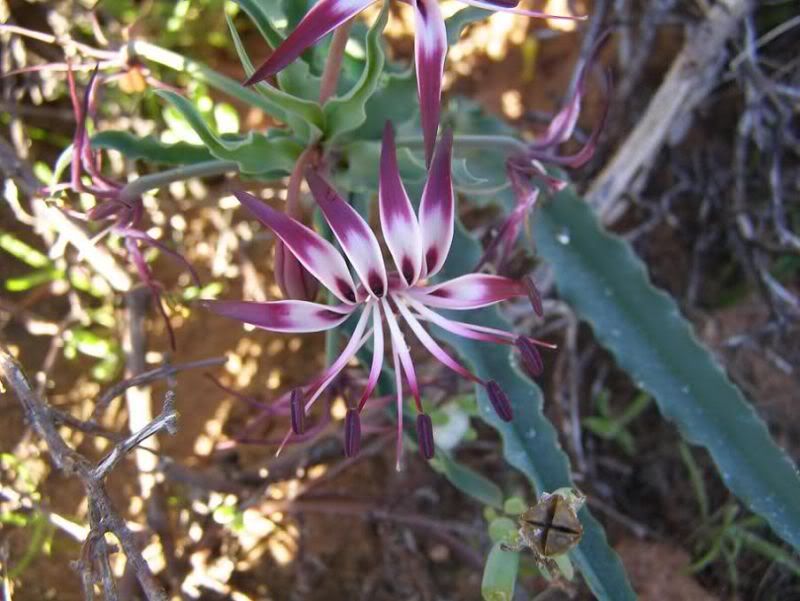 Can anyone help with the ID of these plant?
Thank you
---
Distinguished Virtual Ranger

Posts: 492
Joined: Thu May 26, 2005 12:00 pm
Location: At work longing for the outdoors!
This one is
Ornithogalum vulgare
(Afr. Spinnekopblom).
Nice photos
---
Junior Virtual Ranger

Posts: 352
Joined: Thu Jun 07, 2007 6:45 pm
Location: capetown
Contact:
Ornithoglossum undulatum
The members of the genus Ornithogalum have completely different characteristocs.
Ask not what your plant can do for you but what you can do for your planet.
---
---
Who is online
Users browsing this forum: No registered users and 1 guest