Just returned from Kruger.
Had 2 sable sightings (first time for me), 1 on the S140 +-10 km south of orpen and the other on the H4-1 2km north of Nkuhlu picnic. The first sighting was excellent, the sable was very relaxed. The second was between the trees and the river bed, the sable was walking off quickly.
As for Nyala, plenty around the orpen area, we did see 3 bulls next to the road on the H4-1 just before the S79 northern entrance.
Pictures of the sable to follow.
---
Moderator

Posts: 16292
Joined: Tue Mar 22, 2005 6:31 pm
Location: Tinley Manor, KZN North Coast, South Africa
Excellent sightings shaheen and especially to see Sable just north of Nkuhlu is quite amazing!
---
Thanks Elsa we were suprised ourselves, couldnt believe our luck. Didnt manage to get a picture.
Here are pictures of the S140 sable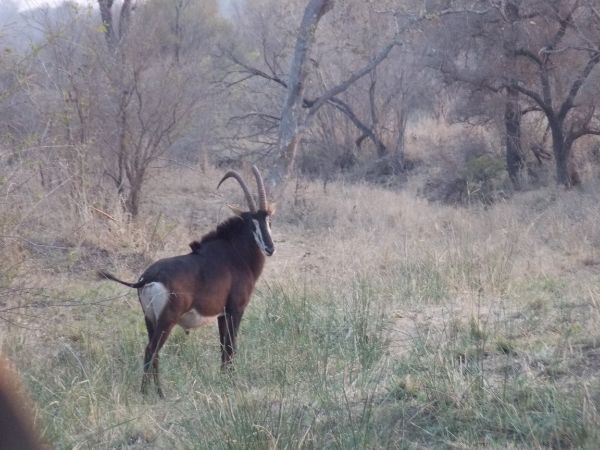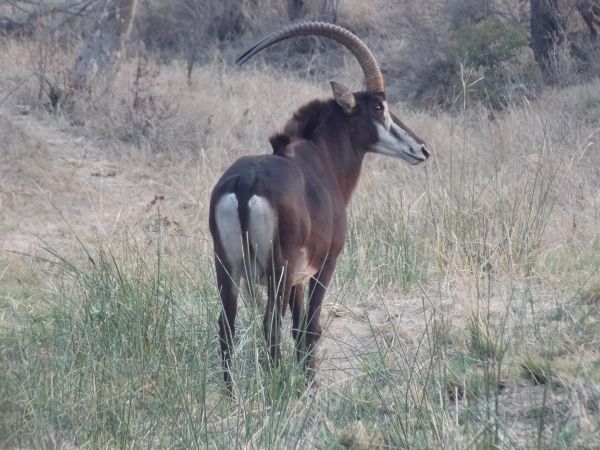 ---
Virtual Ranger

Posts: 1302
Joined: Mon Mar 05, 2012 11:46 am
Location: Pretoria North
Thanx for a great topic, we love watching the antelope in Kruger. Roan and Sable is still on our wish list...
We've spend 2 Days at Mopani and 10 days at Tsendze during March this year.
We've seen Tsessebe and Eland almost everyday at the Tihongonyeni Waterhole on the S143, Tropic of Capricorn Loop. Twice we've seen Lichtenstein's Hartbeest there.
We've also seen Tsessbe at Mooiplaas Waterhole and just past Makhadzi Picnic Spot on the H15.
Shapes Grysbok we've seen one just East of Shingwedzi along the river drive and one at Stapelkop Dam, at the end of the S146.
Njala we've only seen one on the H14 which bolted off before I could take a picture.
During October 2012 we've a Njala bull on the S86, N'waswitsontso Loop, off the H1-3. Also we've seen a few Njala in the riverbed on the H7, plus/minus 10km from Orpen.
Eland at Tihongonyeni Waterhole.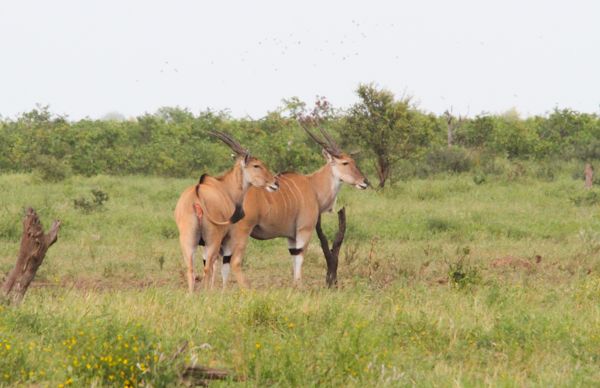 Tsessbe at Mooiplaas Waterhole.
Lichtenstein's Hartbeest at Tihongonyenie Waterhole.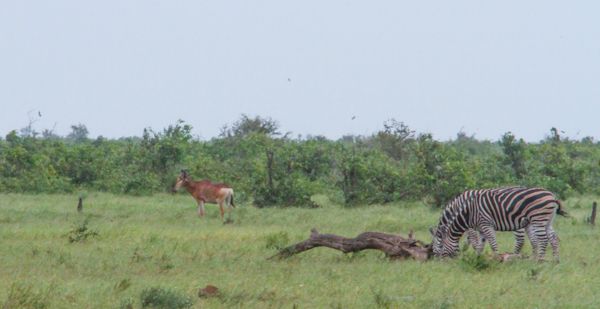 Sharpe's Grysbok near Shingwedzi.
Njala on the N'waswitsontso Loop.
Stop the

MADNESS

or Imagine Rhi

NO

s!
Our natural heritage is being stolen from us one by one!
Make your voice heard and

please

support a Rhino Project!
---
Forum Assistant

Posts: 8832
Joined: Tue Aug 03, 2010 8:49 am
Location: Brecon Beacons National Park
On a mission this trip Nov-May, to see Sable, Roan, Tsessebe, Eland and Lichstenstein's Hartebeest!!!!
---
---
Who is online
Users browsing this forum: No registered users and 2 guests