Ok, it's time for the second and final preliminary round of YFS 2011-11!
Thanks to you all for voting in the first round..... here are the results:
1. No. 5, "I'm so cute!" - Lion cub on 23 points
2. No. 2, A LEOPARD sighting of note on 23 points
3. No. 3, An owl in flight over the water on 9 points
No-one got the matching selection - not that it really matters
These pics will go on to the
final
, which will
take place on this thread on Thursday night
, in the form of a poll (thanks Matthys!). Don't forget to vote!!
Please choose
5
pics that came
second
in their respective months:
1. African Wild Cat kitten
2. All lined up at Nossob
3. Brian is still around
4. First animal since Orpen is online again - a lioness
5. "Huh. what is up there?" - Little lion
6. Ingwe - Orpen
7. Leopard at Orpen
8. Lionesses and cubs drinking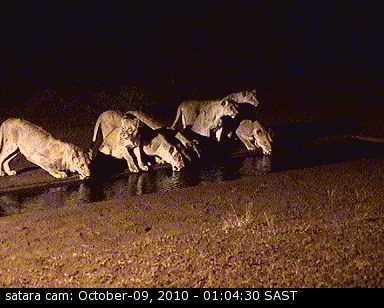 9. Lions coalition at Nossob
10. Rude wildebeest
11. Seldom seen - bat-eared foxes
12. Two majestic lions