We had some great leopard sightings during our stay in April / May 2012. We were very happy about it.
19 April 2012

(19:40) - ??
Waterhole Urikaruus camp. Unfortunately, this pic are not of good quality.
20 April 2012

(17:30) – MIERA
1.5km north from "Montrose".
We are that time entire alone with the leopard. We can observe them for a long time. A magnificent experience.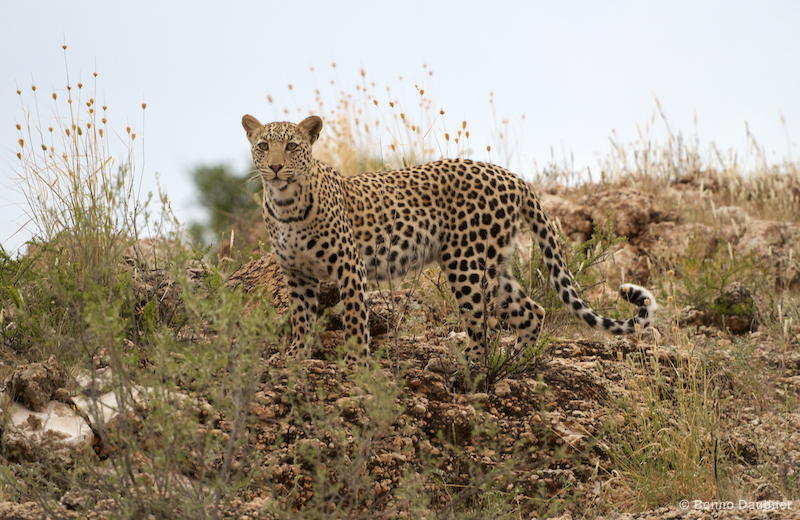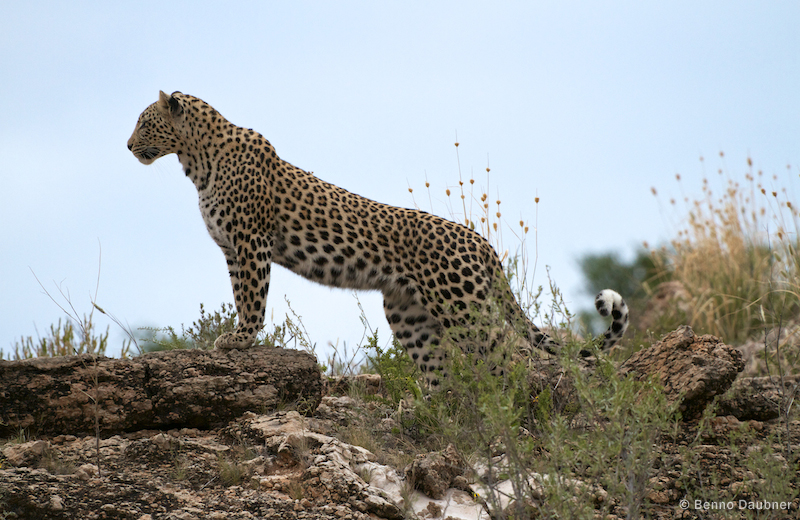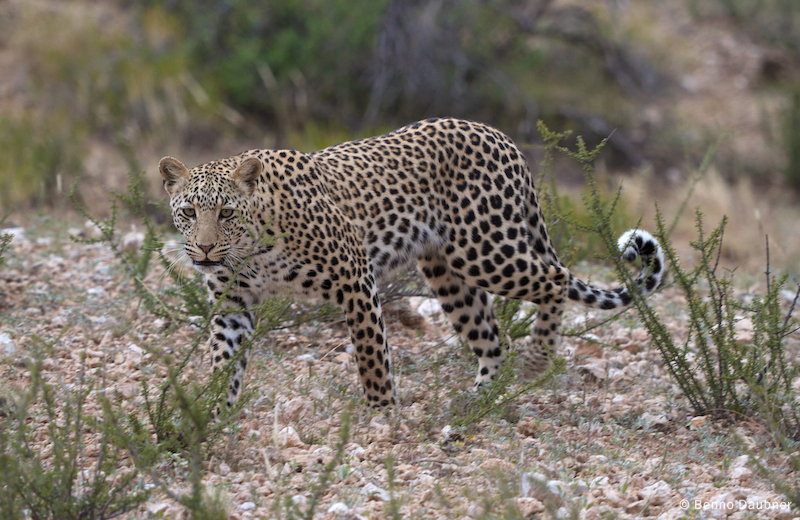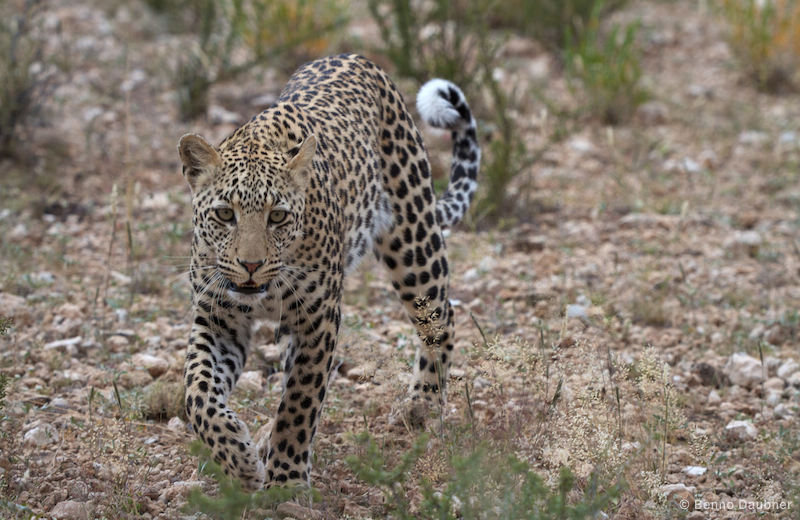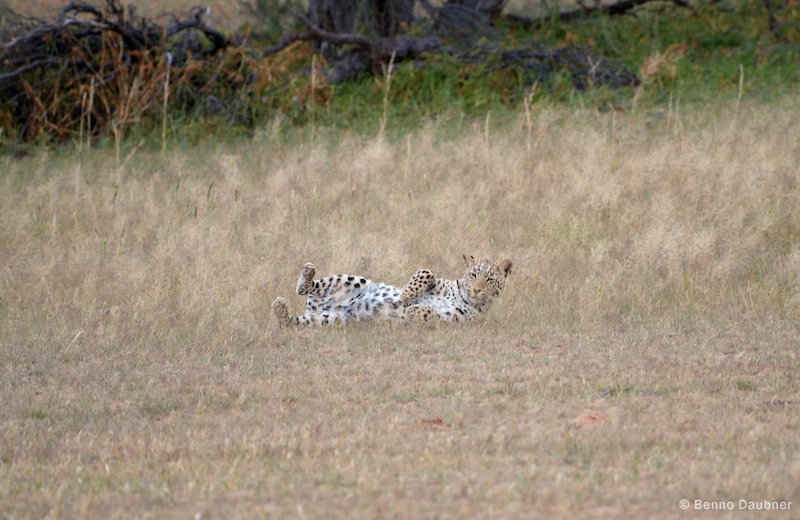 23 April 2012

(11:00) – ??
A leopard with prey between "Samevloeiing" and "Leeuwdril".
The leopard was far away, so that we cannot identify him/her.
23 April 2012

(17:15) – MIERA
We came from Kieliekrankie. MIERA was crossing the lower dune road (just before the Auob road).
She goes to the south and disappeared over the dune. We hope that she wants to "Auchterlonie".
And ... correct. Approximately an hour later she arrived there for a drink.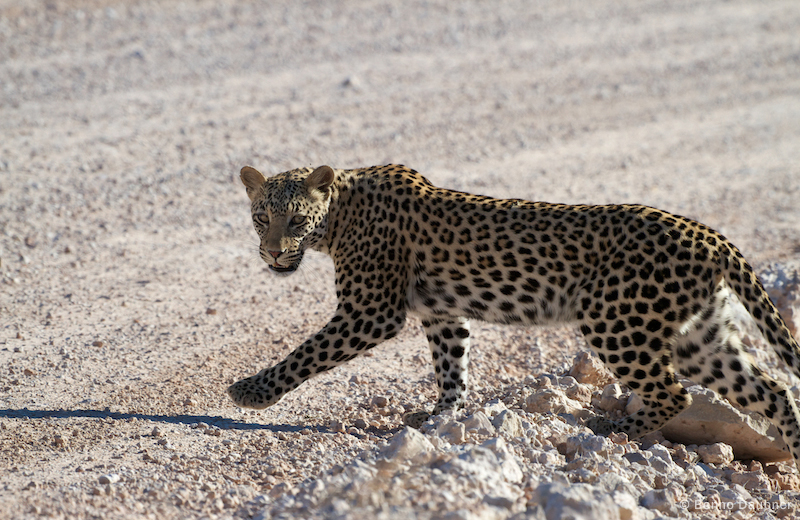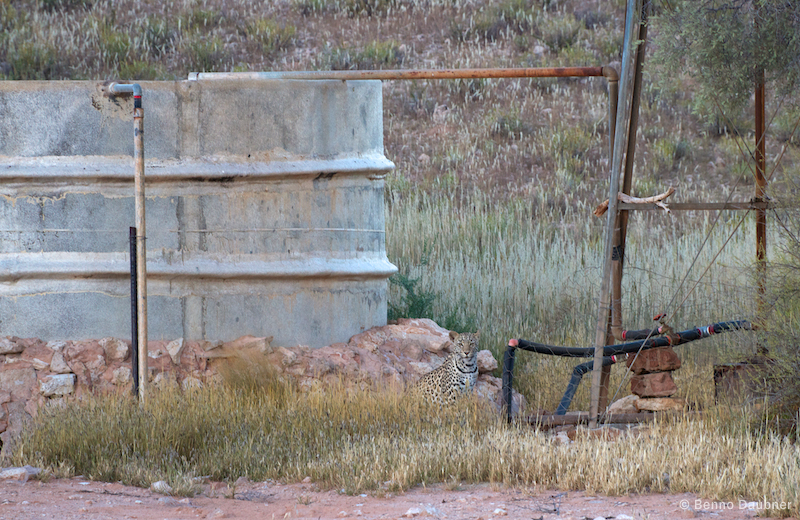 1 May 2012

(17:00) - LANGKLAAS
The leopard lies in the large tree on the other side of the street vis-à-vis of the "Cubitje Quap" waterhole.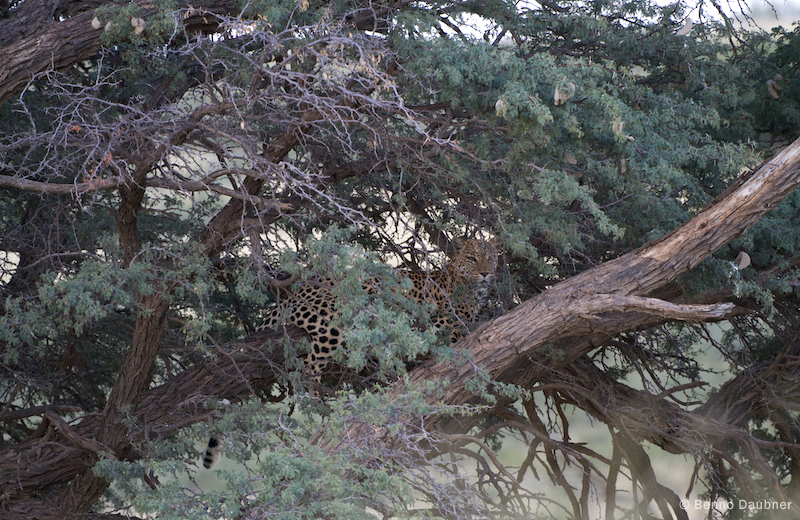 ~~~~~~~~~~~~
An old sighting
31 August 2008

(13:00) – SAFRAN
100.6 km north from Nossob in the Nossob river bed.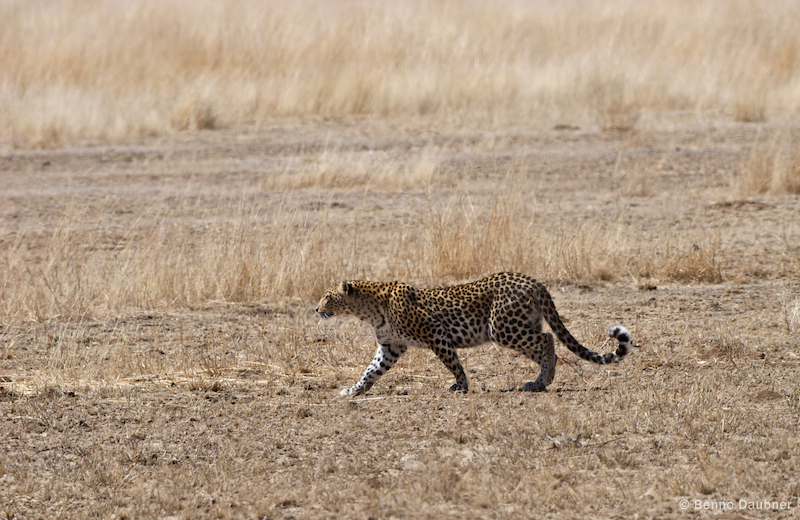 Thanks AstroMatt for your great leopard ID guide.
I hope, I have correctly identified the leopards.
Best regards
Benno & Ina
(PS: Sorry, but my English is not the best.)