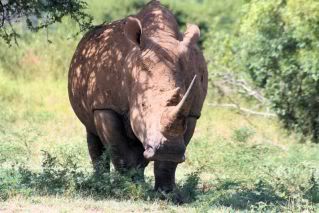 It is with sorrow in my heart when I watch our children,
they think life will stay the same, everything is a game.
Look at the rhino I tell my daughter
but she has no care, thinking she owns tomorrow.
I see the poachers, I watch the slaughter
and I know with sorrow there is no tomorrow.
When she is older and start to question how do you and I explain,
our heritage are stolen, life are taken, tomorrow are left broken.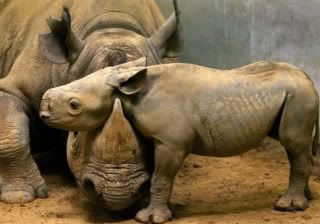 I've watched you play, caring for your calf, caring for the mother.
A family united, standing together, not knowing that it wont last forever.
They dont come like thieves in the night, they come in broad daylight
to take from you something of no value.
Mother and calf watch in horror, filled with fear and sorrow.
You pay the price for human greed and ignorance, medical lies and worthless needs.
You feel pain, it is real, but you cannot scream, you cannot cry, you cannot ask why.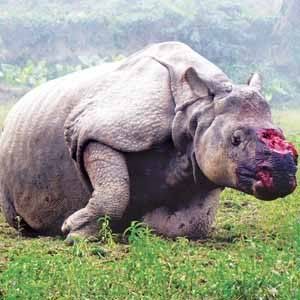 If the killing was swiftly, the torture would not exist
but they only wound you and cut your face till the horn rips.
You feel the pain the torture and you cry with no tears or words.
Left in the bush to bleed to death, days go by, vultures circle but life only slowly slips.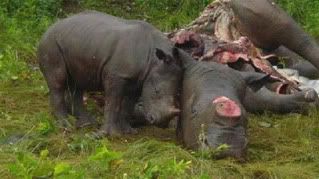 Mother and calf lay close by, every inch of worthless horn
cut from their faces leaving everything torn.
Waiting for death to stop the pain, screaming silently but all in vain.
They will only stop when there is no more, the bushveld left with no rhino spore..