Mlondozi - where else can you find such a view to enjoy a picnic?? Last October when I visited, the dam was almost empty, so it was good to see it full to the brim again.
Now ...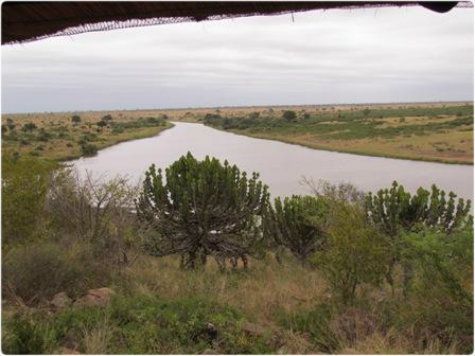 October 2011
Lucille is Pops wife (Pops is a forumite as well) ... and I accompanied them on this trip.
They are very special friends.
"Toasting to good sightings" ...... says Lucille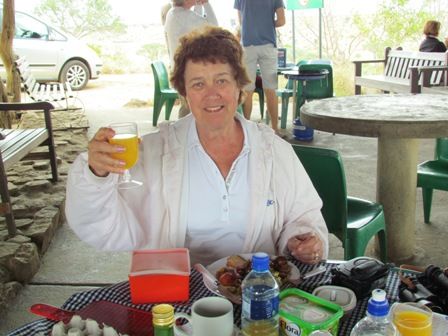 I was in need of a new feather duster at home . . . but these two didn't want to oblige, and only agreed to pose for a photo
Mnr Krokodil was looking for someone to give his head and back a scratch but nobody in the car was too keen. We were on our way to the big family celebration at Sunset dam and didn't want to be late ....
Seems like we arrived after the party began, but we nevertheless enjoyed the rest of the festivities with them ...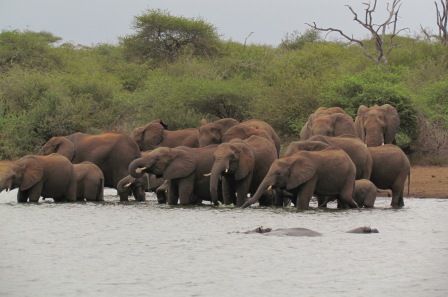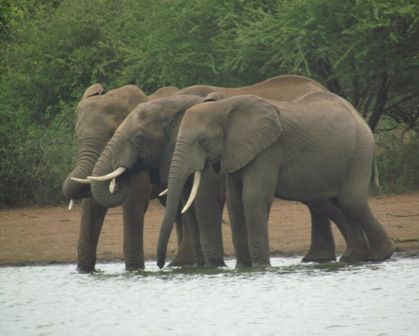 Some of the paty-goers left and continued the celebrations in the road, blocking the way for the uninvited guests!! No need for additional vuvuzelas at this party ... the guests used their own!