Caracal Sighting
While traveling in Addo I spotted this caracal in this stalking position. I quickly stopped my car a and took this pic.
I kept my camera focused on her hoping for a pounce and kill but that never happened.
Instead she relaxed and moved to stand in the shadow for a brief moment.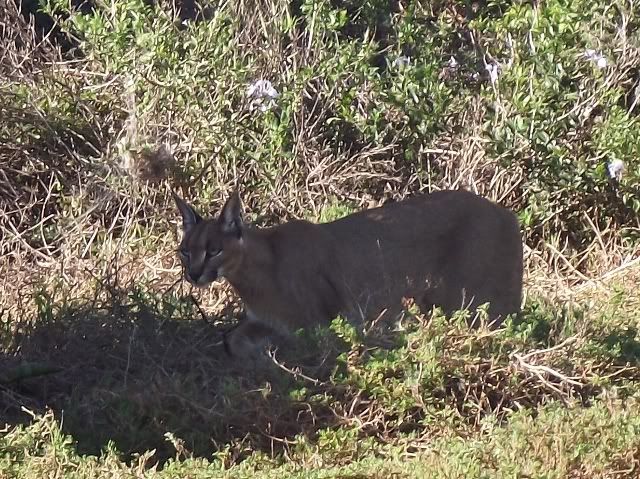 She then quickly moved on and disappeared into the thick Addo bush