Day 6 – Mopani to Shingwedzi
After many early mornings I gave my wife the opportunity for a bit of a lie in and we only departed Mopani sometime after 8.
We left Mopani in bright sunshine!
We decided to detour to the bottom of the S50 and enjoy all the grasslands, but all the waterholes were dry. We did see this beautiful Giant (Vereaux) Eagle Owl with what seemed like a francolin (brilliant spot by SO).
We decided to travel the length of the S50 for the views and isolation and we didn't see another car (except a grader) until we reached Nyawutsi bird hide.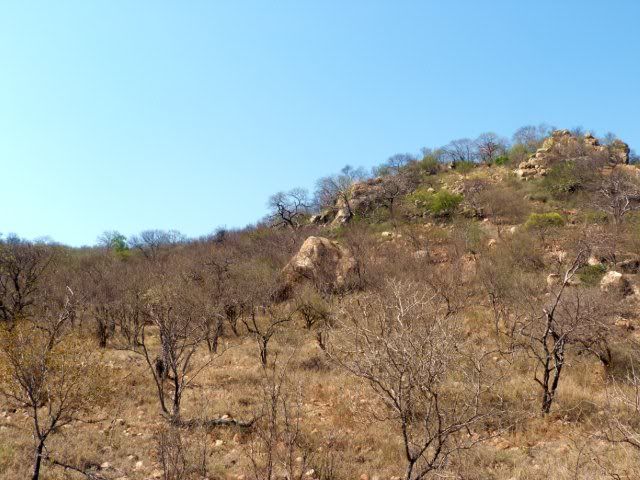 The scenery and space had been amazing, but it had been a quiet day. As we approached Kanniedood dam hide I suggested we stop and have a look, my SO wasn't that keen as it was now after 12 and she was bored and hungry. As we approached she asked what we were likely to see!! As normal I responded with "could be anything". She directed me to pull in to the hide. There was only one other person there, a friendly foreign women
. She called me over to her side of the hide to see some animal, I can't really remember and as I politely moved over to show interest she suddenly started exclaiming, "Leopard! Leopard!"! My SO rushed over to our side to get a better view and sure enough across the dam, at 12:30 in the middle of the day, out sauntered a male leopard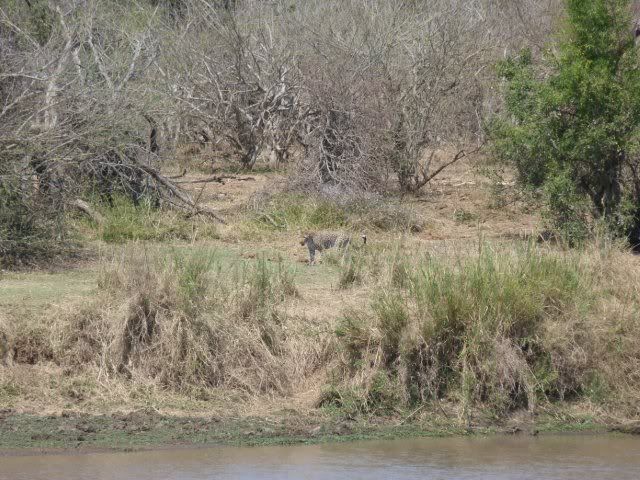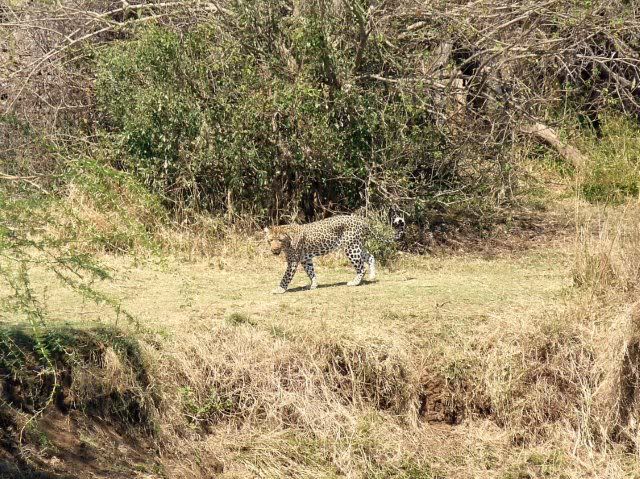 It was a great sighting, a slight distance, but an extended period of about 10 to 15 minutes right in the open and moving across the entirety of our vision! At one stage he seemed like he wanted a drink, but maybe the presence of a large croc put him off!!!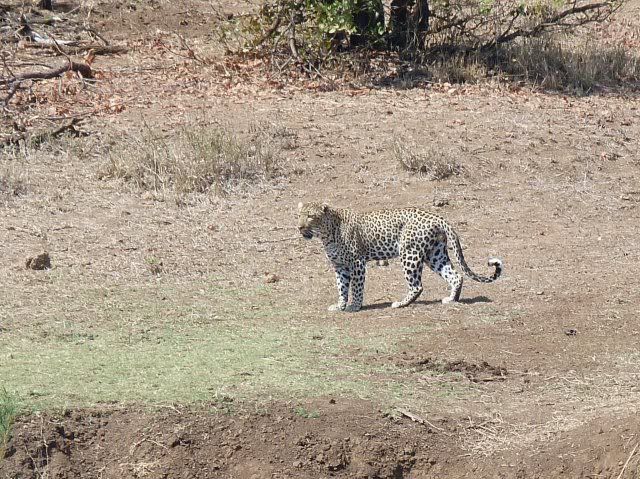 After this wonderful sighting we checked in to Shingwedzi and had lunch in high spirits. I hadn't visited the camp since I was a young boy, but it was just as magical as I remembered it! We decided to return to the hide in the afternoon
, but except for some big elephants we didn't see much and we returned to the high level bridge to try our luck with some bat hawk! Alas we seemed to have used up all our luck for 1 day!!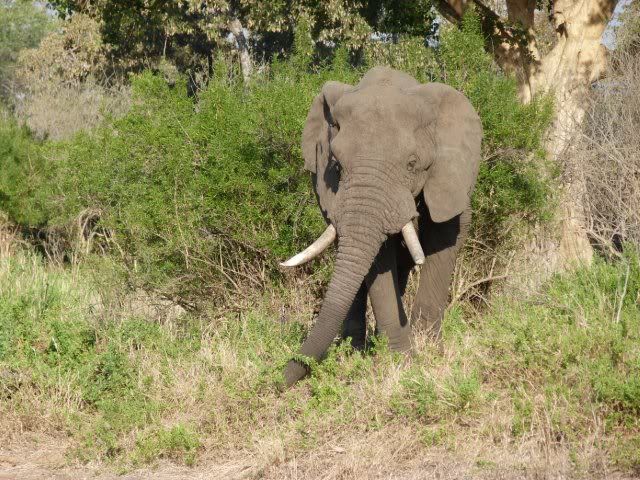 We returned to camp in high spirits and enjoyed listening to the roar of distant lions. What a camp, I will definitely return soon!