Day 10
We leave Bitterpan by the road to Mata-Mata, stop in Mata-Mata for a short break, then we take the Auob road all to Twee Rivieren.
Along the road we see the first giraffes of the tour.
South of Kamqua there are two cheetas under a tree, near a springbok kill. They are too far for a good shot, but at least we have seen also these big cats!
At Monro we see a spotted hyena, enjoying a bath in the waterhole.
At Twee Rivieren we book the Leeuwdril loop for tomorrow (it's the last day and we couldn't miss the last 4x4 road
), then we head for Rooiputs, our last camping site.
Near Leeuwdril we see a lioness under a tree, and not far a pride of 6 lions, a male and 5 youngsters.
sunrise in Bitterpan:
how fast the sun is moving: the first picture was taken at 6 am and the second one at 7,20: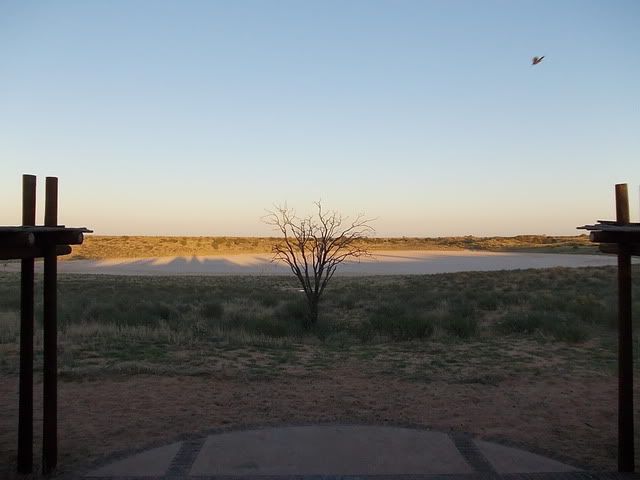 dunes on the road to Auob: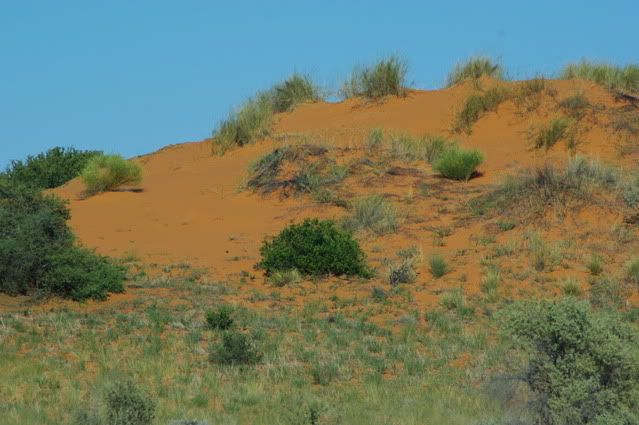 Auob River: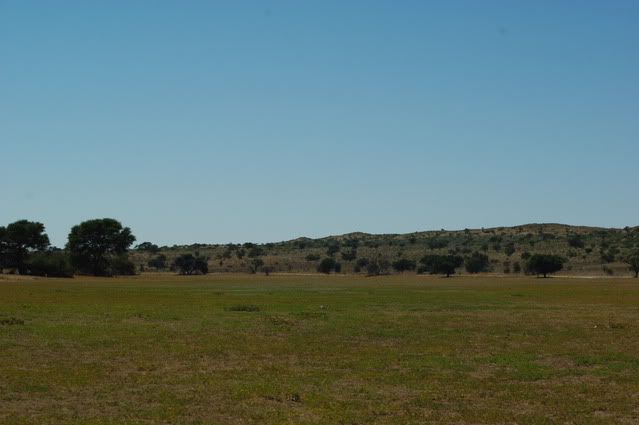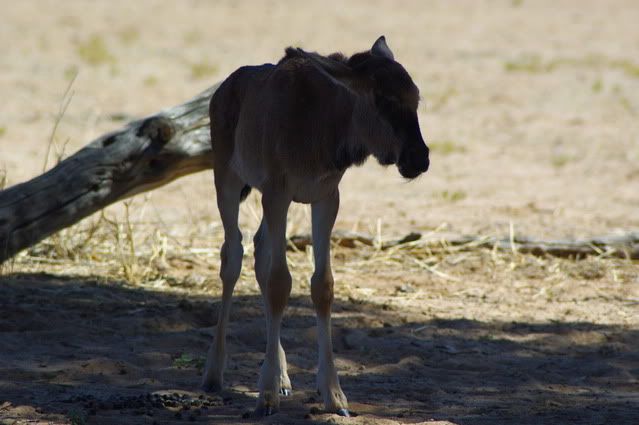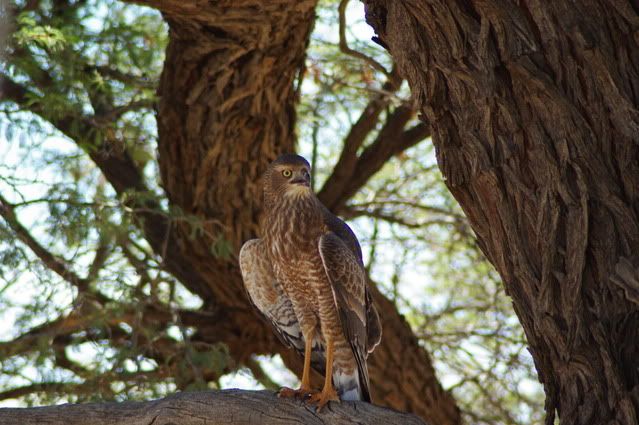 to be continued...