The Virtual region of the Sanparks Honorary Rangers (yes your own forum based HR's
) have accepted a new challenge and project and as always we need your support.
Conservation takes on many forms and some of them are not always as obvious as we would like them to be, the new project is just that, but of critical importance.
As we all know, the future of conservation lies in the hands of the youth, they are the future policy makers and have to carry on where this generation has left off. They will need to make informed decisions and their education is of vital importance.
The new project is called "Taking Kids to Marakele" and strives to do just that, get kids from surrounding disadvantaged communities in the parks and teach them the basics of nature conservation and sow the seed of a love for nature. This project would be run in Marakele, one of SANPark's younger parks and would start of with the communities around Thabazimbi and expand to include the close neighbours, Lephalale and Modimole or Elisras and Warmbaths as it used to be known. Being such a young park with limited budget the park management turned to the HRs for assistance in this worthy cause.
The cost of getting a child in to the park and on a lecture bench is ridiculously low, a mere R 20-00, but for the impoverished surrounding areas this is more than most kid's parents can afford. We need your help in sponsoring these children and giving them the opportunity to experience nature at its best and learn about conservation. The R 20 provides them with entrance and an introduction lecture in conservation as well as a snack and something to drink and afterwards a drive around the plains where there is abundant wildlife to see. The learners are picked up from the schools by the bus taking the parks children to school and returned when they need to fetch the children so an existing resource is being properly utilised.
The Environmental Education Centre
Accommodation at EEC
Canteen facility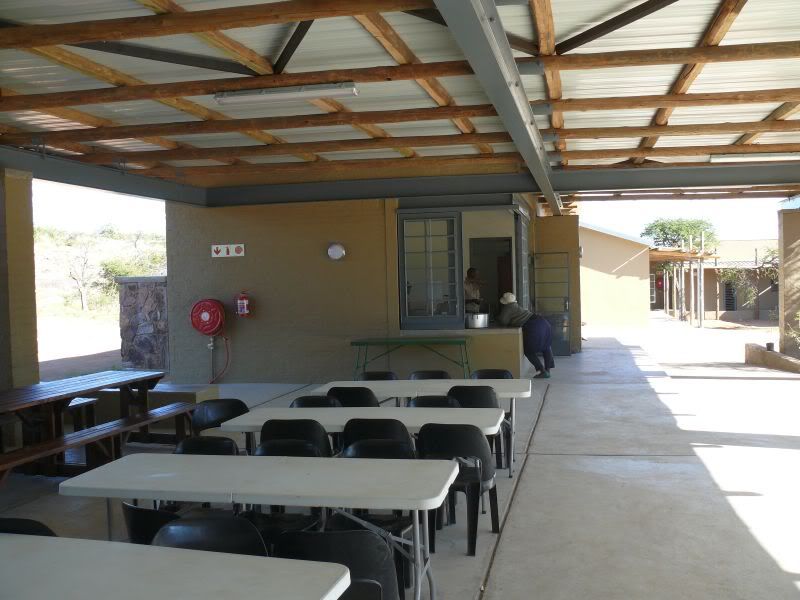 Lecture in progress
Marakele hopes to expand the pilot program to all the children in the surrounding area and this was the request by park management:
Quote
To cover for access and lunch we need R20 per child, targeting 50 kids per week for five weeks per month for 12 months = R20x50x5x12 ( R60 000 per annum for 3 000 kids)
Can you help? Could you find it in your heart to assist a disadvantaged child to experience nature and learn about conservation.
We need all kinds of donations in this one, private sponsors, one of sponsors monthly donations and corporate sponsors.
your R 20 per month would enable 12 children a year to share in this this wonderful experience and possibly change their lives for the better. It is not so much to ask, how many children can you sponsor?
Post your pledge in this topic or if you wish to remain anonymous just pm me or one of the mods
This can not be better, children and nature benefiting
Anyone wishing to donate who are not members of this forum, please send an email to:
vhr.kidsinparks@gmail.com
All and any donations will make a difference!