Moderator: Crested Val
Forum Assistant

FAC Member (2014)
Posts: 15296
Joined: Fri Apr 06, 2007 6:39 am
Location: Pretoria SA
Dear fellow 'mites,
As promised on the Silent Auctions thread, Lot 42, here are some pictures of the Rhino picture donated by Mgoddard, printed on canvas and framed, covered with matt glass.
By courtesy of Martie, we also had the Hyenas printed (also with her signature) to hang next to the Rhinos. Thanks again to Click click who arranged that for us!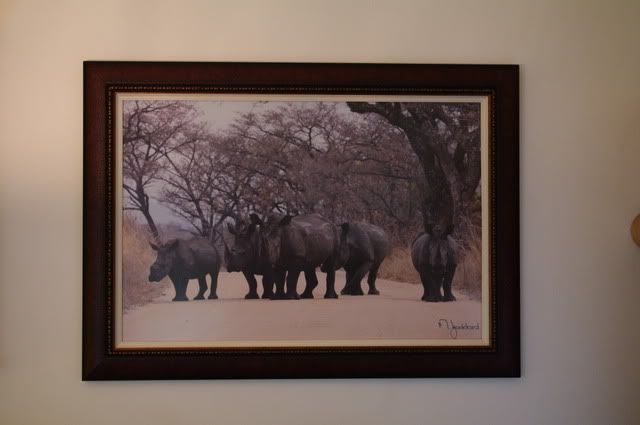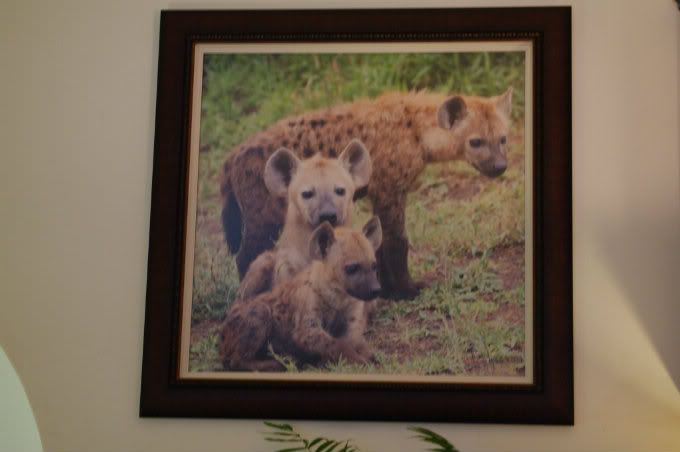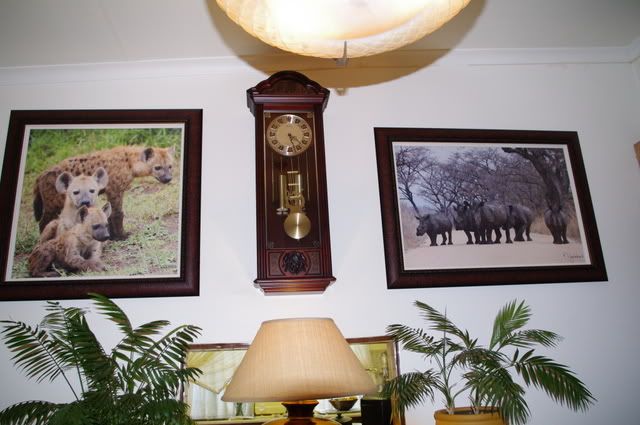 ---
Moderator

FAC Member (2013)
Posts: 6172
Joined: Fri Dec 30, 2011 1:09 pm
Location: Pretoria, SA
Here is another one with the light changed a bit.
---
Virtual Ranger

Posts: 570
Award: Sighting of the Year - Non Predator (2013)
Joined: Fri Aug 13, 2010 12:25 pm
Hilda, Barry ... the photos look absolutely stunning!
28/02/15 - 08/03/15 - Skukuza
Can't wait for the cricket weekend!
---
Forum Assistant

FAC Member (2014)
Posts: 15296
Joined: Fri Apr 06, 2007 6:39 am
Location: Pretoria SA
So glad you all like it Crested Val, Lion Queen, Matthys, Waterbuck, Martie and Wendy!
---
Junior Virtual Ranger

Posts: 186
Joined: Tue May 26, 2009 4:00 pm
Location: Pretoria
Hi Hilda & Barry
They look beautiful now!
Like a dream come true for you
See you soon!

4-10 Sept 2015, KNP day visitor (Kruger gate)

---
---