Hi there
Could anybody find out about the little magnets again. I can't find them, although I have not checked at Waltons and are also not willing to pay R20 for 4.
I found plain (no colour, black, regular magnetic colour) ones today and attempted to turn them into coloured ones. Please tell me what you think: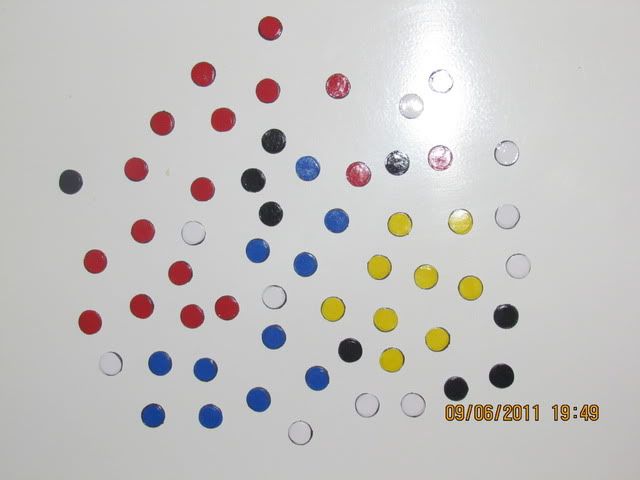 If you look closely you can see they're not very neat and look home made, but I thought they can do for a while. I used those dot stickers and then sealed them with ... wait for it .................... clear cutex
I'm going down next week and thought of putting up a few at LS, Skukz, Nkhulu and Croc bridge. Do you think I can make some more and put them up????????
Which colour is buffalo again, can't remember, orange or green? Not gonna bother with the rhino colour, for obvious reasons.
Would like to hear from you...
Njoy the cold if you're in SA