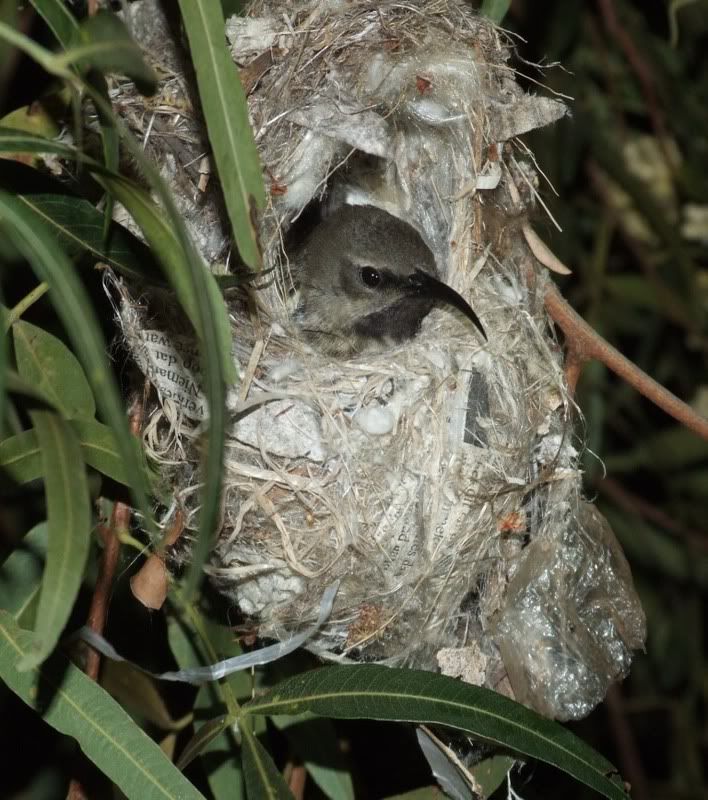 This female amethyst sunbird is settling down in her nest with three chicks. Amazing to me was the fact that they actually overnight IN the nest with the chicks!
I agree with WTM about the incorrect representation of the dark throat patch one can clearly see here. Newman's looks more like the real thing though...
Have a close-up look at the materials used to construct the nest! It is a jumble of newspaper, raffia, string, bits of plastic. In fact, very little natural material can be discerned in the nest. There is little evidence of weaving in the construction of the nest. The nest seems to be held together by a form of glue. I wonder if nectar could serve this purpose?
We observed the parents feeding the chicks on INSECTS prior to bedding down for the night! Obviously they develop their sweet tooth much later in life!