Challenge #24 of 2012 had mixed results with some 'mites scoring very well and others battling a bit. Returning an average score of 70.6%, this was more in line with the difficulty level I want to maintain.
This challenge had the lowest participation level for a while with only 14 'mites sending entries. The results are as follows:
One 'mite scored 1;
two 'mites scored 4;
five 'mites scored between 5 and 7;
four scored around 9;
and two 'mites got all the answers right.
#1 – Grey-winged Francolin
[10]
. Some confusion with Red-winged and Orange River Francolin is apparent.
pantera leo
points out the salient features:
Grey speckling on the throat and lacking the yellow base to the bill seen in Red-winged, Orange River and Shelley's Francolin.
That last bit about the all-dark bill is a feature that stands out like a sore thumb if you know to look for it!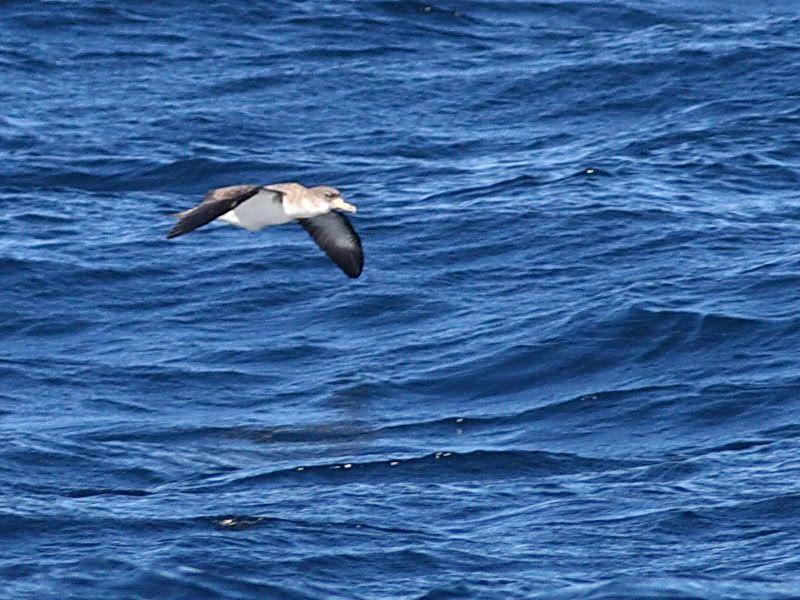 #2 – Cory's Shearwater
[8]
.
MattAxel
writes:
The combination of the brown back and yellow bill separates it from all the other Shearwaters found in our region.
#3 – Drakensberg Rockjumper, female.
[13]
. No issues here.
#4 – Bearded Vulture, immature
[10]
.
Roan
writes:
Tail and wing shape. Destinctive beard sticking out along the beak.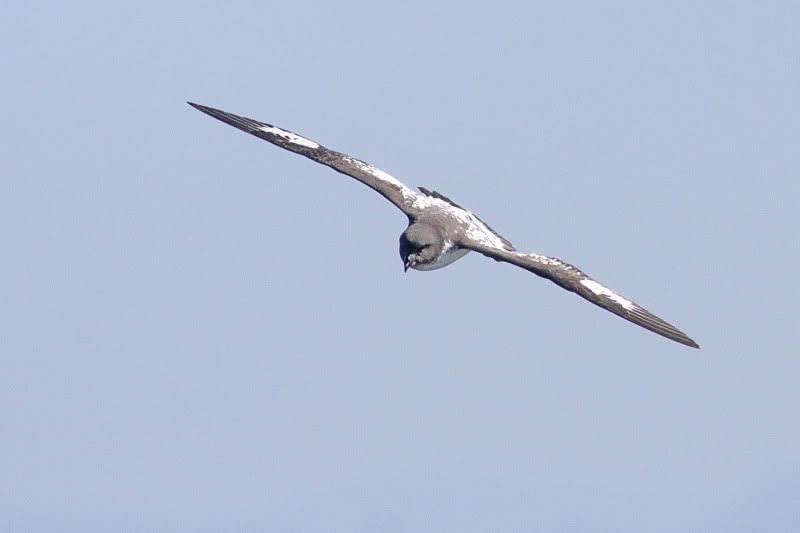 #5 – Pintado Petrel
[13]
. I expected more of a battle to manifest with this bird… in the end it caused very little trouble.
#6 – Drakensberg Siskin
[10]
.
MattAxel
found that the:
2nd bonus question helped here because I knew it must be Drakensberg, not Cape Siskin, to be the 3rd Drakensberg bird in the challenge . But you can sort of see the white outer-tail feathers here which distinguish it from Cape Siskin.
I try to keep the twists related to the challenge birds… If 'mites realize that, it can serve up ID clues!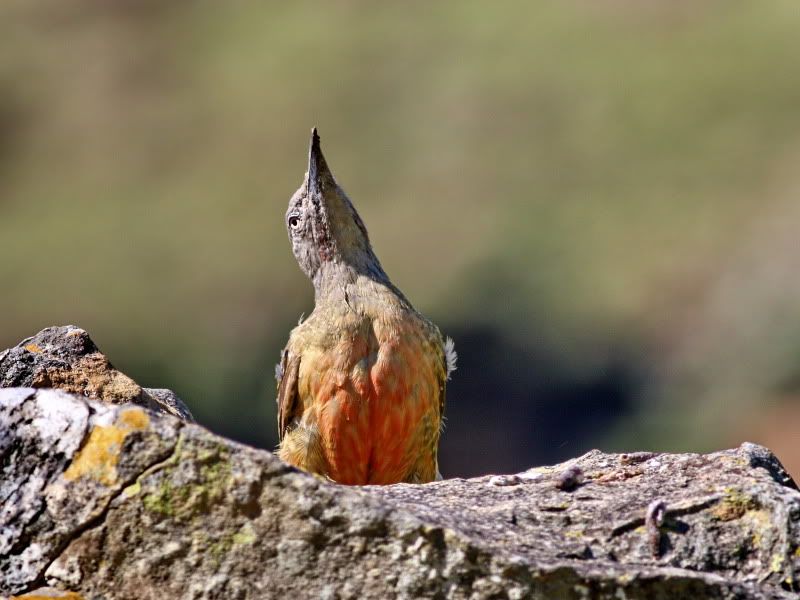 #7 – Ground Woodpecker
[9]
.
Ladybirder
writes:
Pale eye, red on chest,long sharp bill.
If you haven't seen one before, it can be daunting to "place" the bird!
TWISTS
#1 – Roughly three percent of its total South African population officially carry "pet names". Which species am I referring to?
Around 400 Bearded Vultures exist in South Africa and Lesotho.
[6]
Of these 17 have been fitted with transmitters.
davejenny
shares his source:
The Bearded Vulture Project, Maluti-Drakensberg Vulture Project
adrianp
suggested:
With a moustache like that, one tracked vulture should be named "Pieter de Villiers!
Some tragic events have unfolded around Olivia recently about which I will post an account later today.
#2 – Three of our featured birds all have distributions limited to the same area in South Africa, which birds are these?
Challenge Birds #3, #4 and #6
[10]
.
#3 – One of the featured species is part of Greek folklore. It inadvertently caused the death of a famous playwright. How?
adrianp
wrote:
The Greek playwright Aeschylus was said to have been killed in 456 or 455 BC by a tortoise dropped by an eagle who mistook his bald head for a stone - if this incident did occur, the Lammergeier is a likely candidate for the "eagle".
[12]
.