First of all my apologies to those who could pick up the bird names from the photo titles through their browser. In future I will name the pictures, nandos, rainbow, and KFC.
There were 14 complete entries, and the average score for the challenge was 8.2/10
#1 African penguin juvenile - All got this right. No problems here.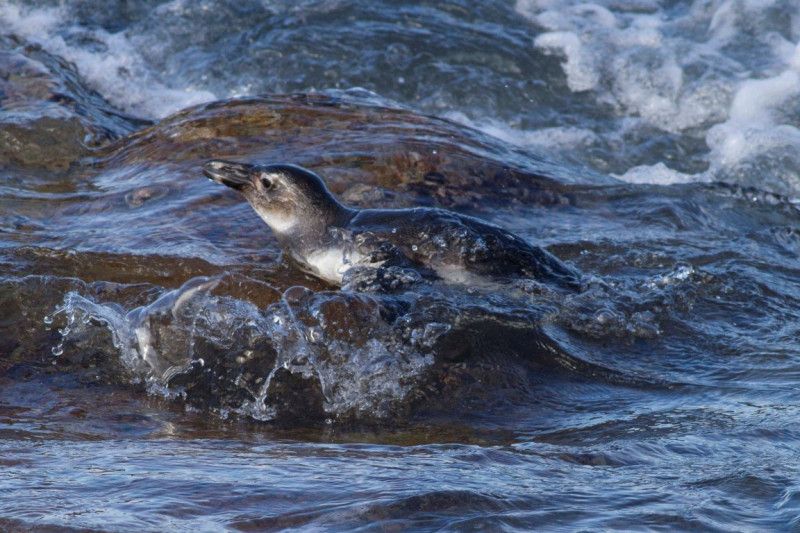 #2 Forest buzzard –12/14 got this right. Often difficult to separate from a darker forest buzzard from a pale steppe buzzard. Forest Buzzard plumage variable; above brown; below white, heavily streaked or blotched with drop-shaped dark brown markings on belly and breast, leaving broad white chest band; very similar to Steppe Buzzard, but generally whiter bellow.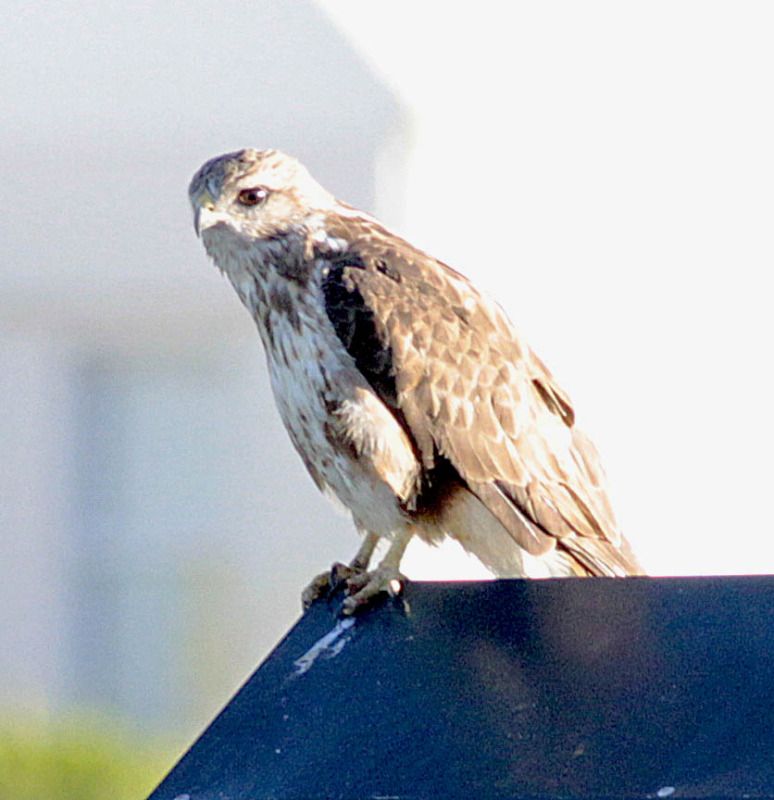 #3 Bar throated apalis - All got this right. No problems here. Despite me trying to find a picture with the bar hidden and the bird blinking to hide the obvious eye colour.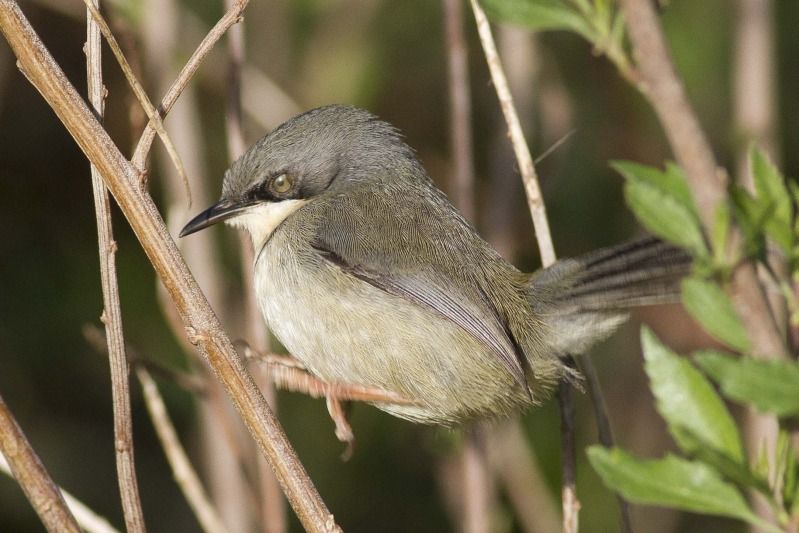 #4 Bateleur (juvenile) – 13/14 got this right. No surprises since this is one of the most common confusing species on the raptor ID section. Short tail and bare skin patches (green or blue) around the face are diagnostic. The presence of two juveniles of different ages hardly fooled anybody. The older bird dominating the younger.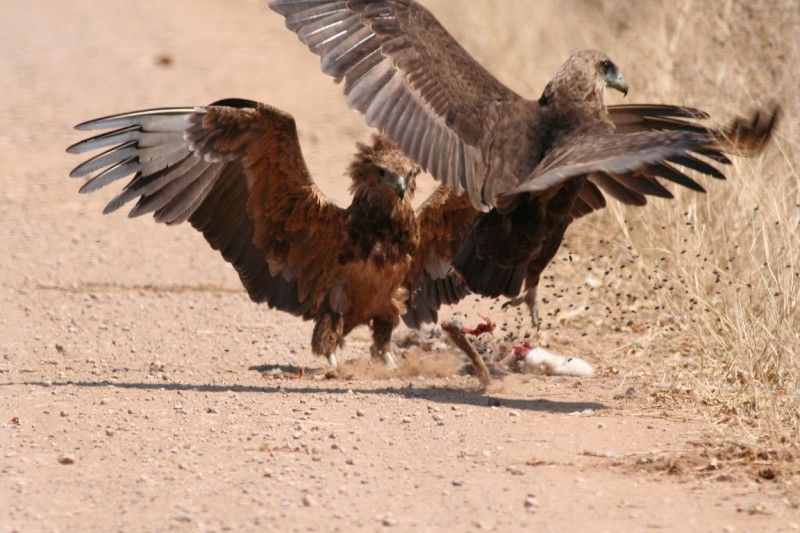 #5 Black headed heron-All got this right. No problems here. Black cheeks and black markings extending all the way down to the bill are diagnostic.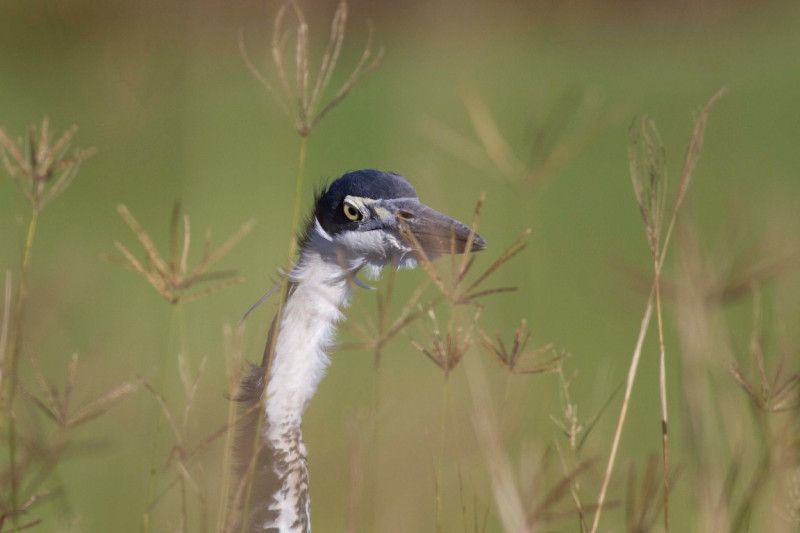 #6 White-breasted Cormorant in breeding plumage – 10/14 got this right. I thought this was a great challenge pic, and kept quite a few of you guessing. There are no guides (that I can find) that illustrate the red marking on the cheek, but the better guides mention in the text that marine specimens often have a pink wash, and orange cheek colour during breeding. This is the only cormorant in SA that is equally at home in the sea and on land.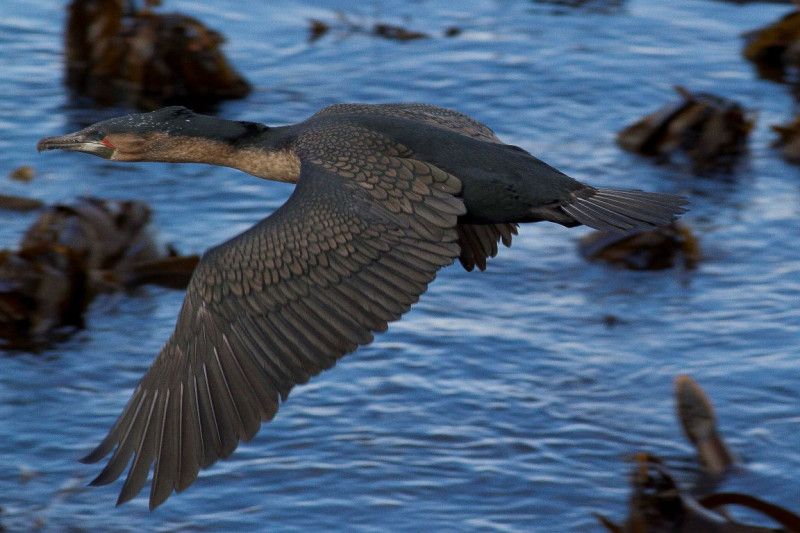 # 7 Large billed lark- 10/14 overall. A previous challenge bird, but still a difficult one to ID. The large bill separates this from most other larks and pipits. The yellow base to the bill is diagnostic. What amazes me is that for some reason this species is easier to ID in the field than from pictures. The yellow marking on the mandible seems to stand out more in real life.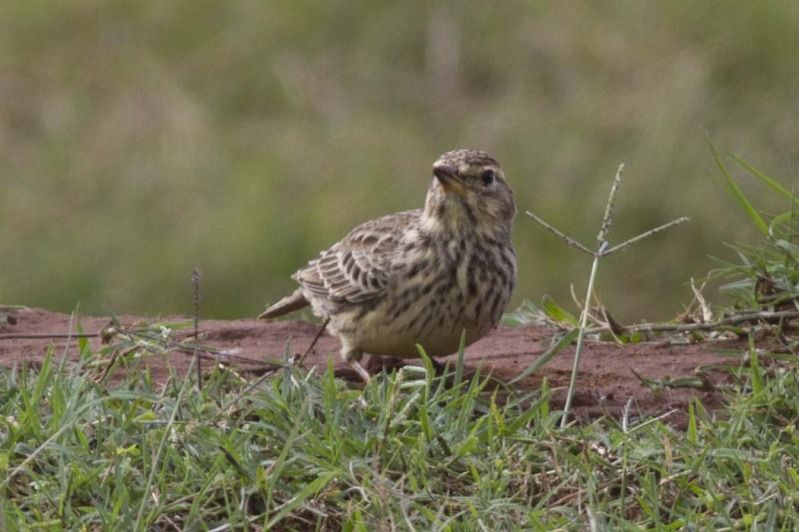 #8 Yellow bishop (yellow rumped widow) non-breeding- 2/14 well done Dave and JvR for getting this one right. Most people were close, opting for either red or yellow crowned bishop. Diagnostic features –Red bishop is darker with more of chocolate brown streaking and a buff (not yellow) eyebrow that extends all the way around the back of the head to form a V. Can be separated from yellow crowned widow which has much darker ear covets.
#9 I was astounded by how good you all are at egg identification. Most of you were spot on with crowned lapwing, but you all got points if you got the typical lapwing behaviour right. Dive bombing, faking an injured wing, and general decoy behaviour to lead you away from the eggs.
#10 The correct answer was "you sneaky B@#$%&d, a lapwing does not feed its young". But I accepted all other variants of this.
"She takes them to Wimpy for a kiddies meal" got half a point, for being technically correct, but nutritionally negligent.
Glad Johan is back... this is a lot of work to put together.
Regards,
Peter