Bird Challenge #28/2014
#1: Kori Bustard. Photographed in KTP.
Rufous back and distinct black and white mottled pattern on the wings.
#2: Levaillant's Cisticola. Photographed in Golden Gate National Park.
The rufous tail is a dead give-away. In the field, the song is your best indication that there is one around.
#3: Female Cut-throat Finch. Photographed in Gauteng.
Heavy barring all over.
#4: Southern Grey-headed Sparrow. Photographed in KTP
Your best clue if you don't know where it was photographed, would be the lack of a white patch on the throat
#5: Wahlberg's Eagle. This is the only photo in the sequence where the short crest was ruffled by the wind. Answered our question as to what it was. Otherwise the upright stance and, if you look closely, yellow talons and cere are distinguishing features.
He/she was mobbed by White-crested Helmetshrikes. Quite unmistakeable.
Photographed in KNP.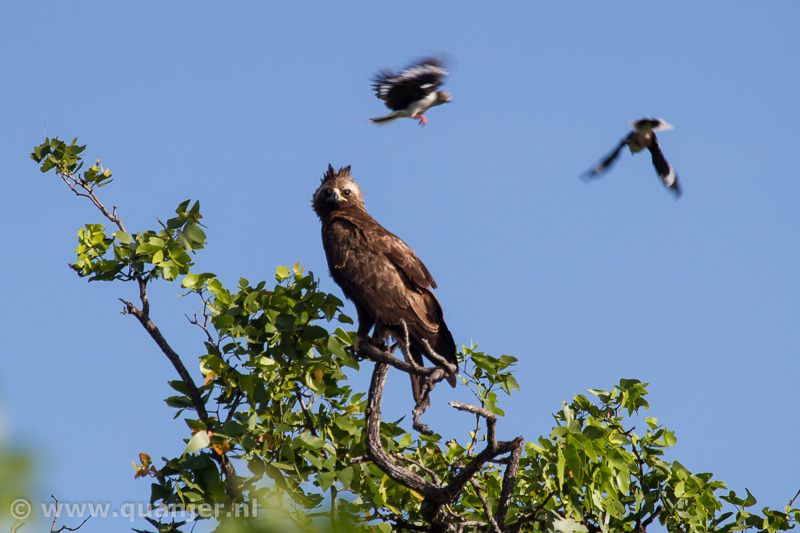 #6: This I have to admit turned out to be way more tricky than I meant for it to be.
Sorry, I didn't realize how much these birds look like Abdim's storks, simply because we've never SEEN Abdim's Storks!!
So I had to go look for distinguishing these Black Storks from Abdims and it's not that hard.
These are Juvenile Black Storkd (therefor the greenish bill instead of red). The white belly/ chest markings are distinguishing. With the Abdim's the white extends into the wings when seen in flight. These don't.
Photographed in The Netherlands.
#7: Alpine Swift. Photographed in Augrabies NP.
White throat and belly with dark breast band, long scythe-shaped wings.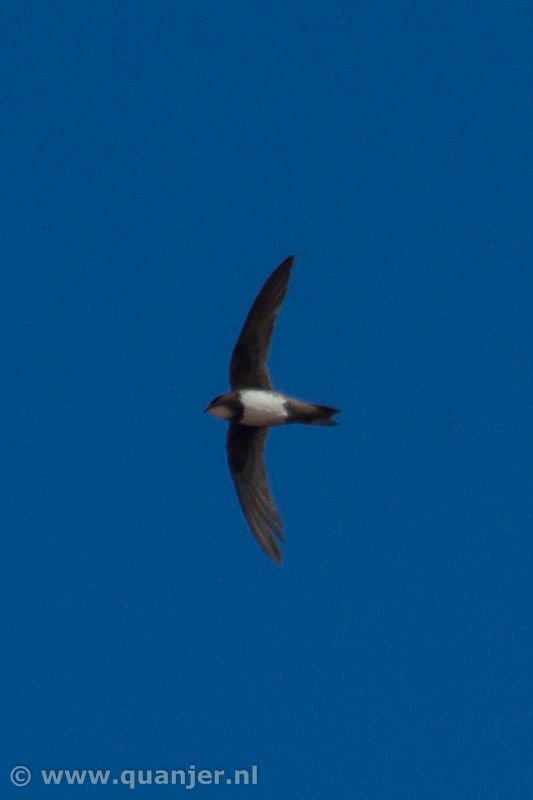 #8: Sabota Lark. Photographed in KNP.
Bold white supercillium giving it a capped appearance with the distinguishing malar stripe.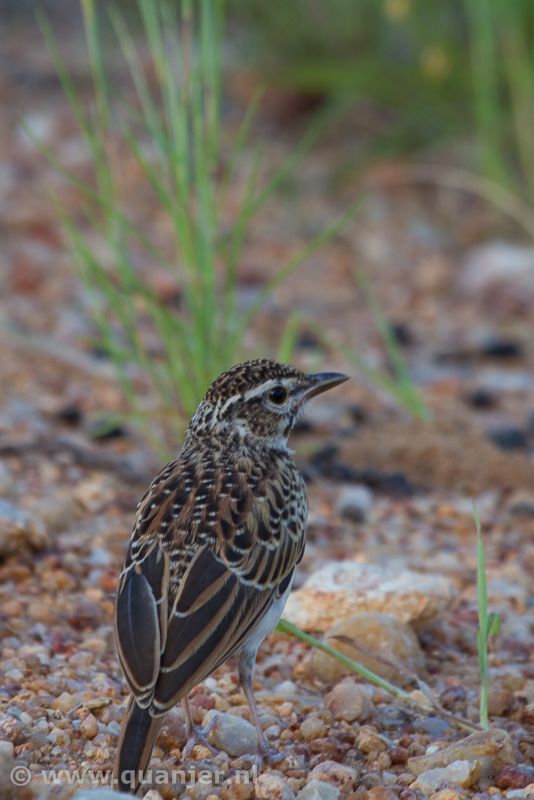 #9: Southern Boubou. Photographed in Gauteng.
The cinnamonny coloured belly distinguishes it from the Tropical Boubou if you don't know where it was photographed.
#10: Red-chested Cuckoo. Photographed in Gauteng.
The chestnut coloured neck and chest is just visible.