Ground woodpecker (Geocolaptes olivaceus)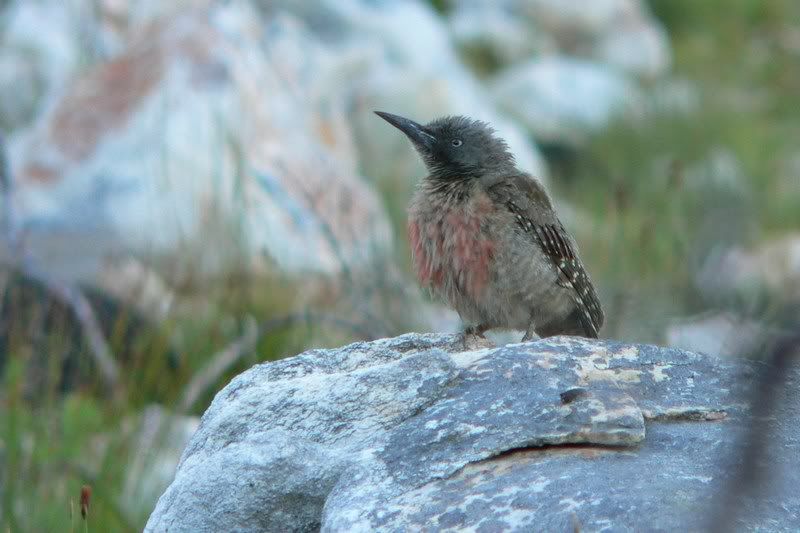 As far as SANParks are concerned I've only seen this bird in Mountain Zebra National Park thus far.
Other names:
Afrikaans: Grondspeg
German: Erdspecht
French: Pic laboureur
Dutch: Kaapse grondspecht
Habits
The Ground Woodpecker is one of only three ground-dwelling woodpeckers in the world. It inhabits rather barren, steep boulder strewn slopes in relatively cool hilly and mountainous areas of South Africa, and has not yet been recorded outside of Southern Africa. It is our largest woodpecker reaching up to 30cm in length. It is usually found in pairs or small groups and in summer is best located by its loud, raucous call. Birds sit erect on large boulders or flying close to the ground from one rock to the next. Hops when on the ground.
Food
Insects and larvae, including ants, obtained on the ground