"Meandering Mouse" asked me to add her post of Leokwe here on the accommodation thread. ENJOY
I have been twice to Leokwe, both times in a one bedroomed cottage capable of sleeping 4. The first time I stayed was with my elderly mother, so we were in a cottage suitable for the disabled. I think it was number 2. The second time I stayed, we stayed in cottage number 6.
I did walk through the camps looking to see if there were any cottages that had no view. As far as I could see, there was only one that seemed to look over another cottage. Sadly, I cannot remember exactly which number it was, but I think that it might have been number 4.
The lower number, number 1 and 2 have the least privacy. This is mainly due to its position close to the pool area. I would definately choose one of the highest numbers which are situated against the cliff area and the futhest away from the common area.
Having said that, Leokwe is a camp that invites solitude. The units are designed to take in the beauty.
The pool area. Lovely first thing in the morning.
The patio from unit 2.
Interior of a one bedroomed cottage.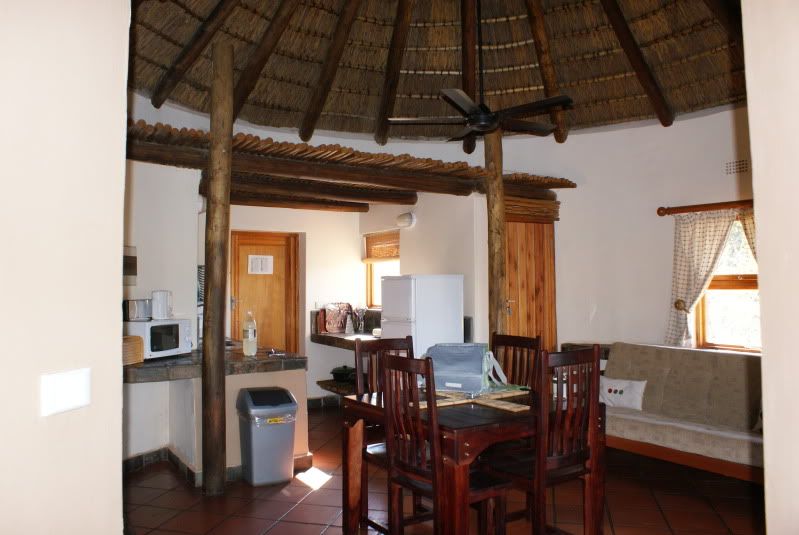 The bedroom.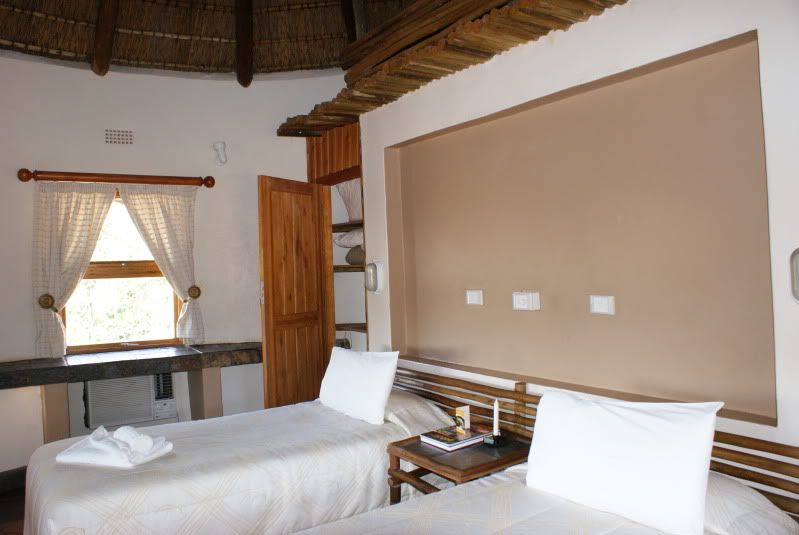 This was taken from the pool area. I was hoping that I would have a picture taking in the whole camp. Sadly not. The units I would recommend would be those nesstled against the "cliffs". They would be the higher numbers.