By prior arrangement between Sharifa and KG, we were to pick up the leopard in Twee Rivieren.
We met up with KG on our second evening at Twee Rivieren. He had a rather busy evening, so it was a quick visit. The leopard was even better than I had expected. It was also a little too big to fit into carry-on luggage.
The next day, we went to the shop to see if we could get anything that could be used as packing material. 5 beer flats and half a roll of masking tape and the problem was resolved. Now the leopard was well padded, and relatively dust-proof, which was major concern, since we were at the beginning of our visit.
The leopard was perched on top of all of our "stuff" as we visited Urikaruus, Nossob and Mata Mata. The next obstacle was getting it on the small plane from Upington to Cape Town. The airline crew wanted to stuff it in a closet but I was having none of that. It just barely fit in the overhead compartment. When another passenger went to open the compartment to stow their luggage, I almost
and told them it was already full. Phew! First obstacle overcome.
It was x-rayed at each airport (Cape Town, Johannesburg and New York), and thankfully, I never had to remove the wrapping until it was back home in Toronto.
Here is what it looks like framed.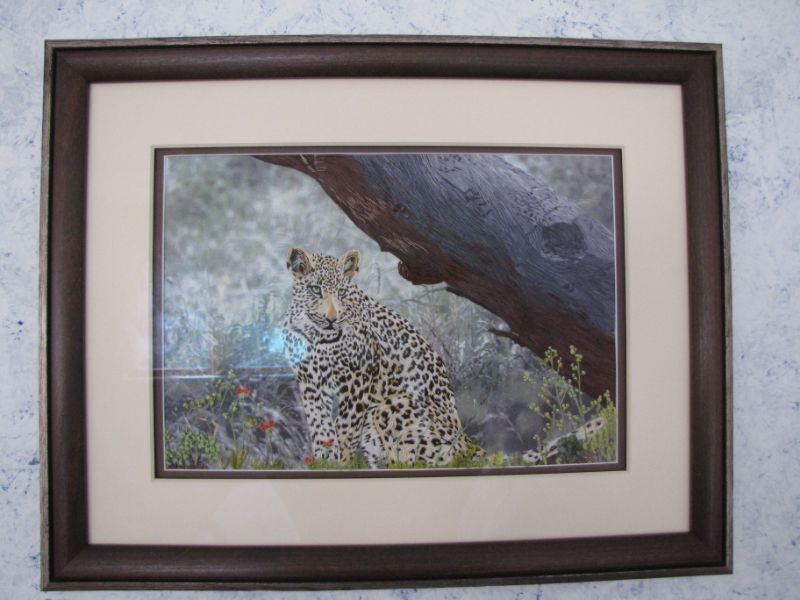 This shot is a bit blurry because of the glass, but it gives you an idea of the amazing detail. There is even a bit of sparkle in the eyes. Beautiful!!!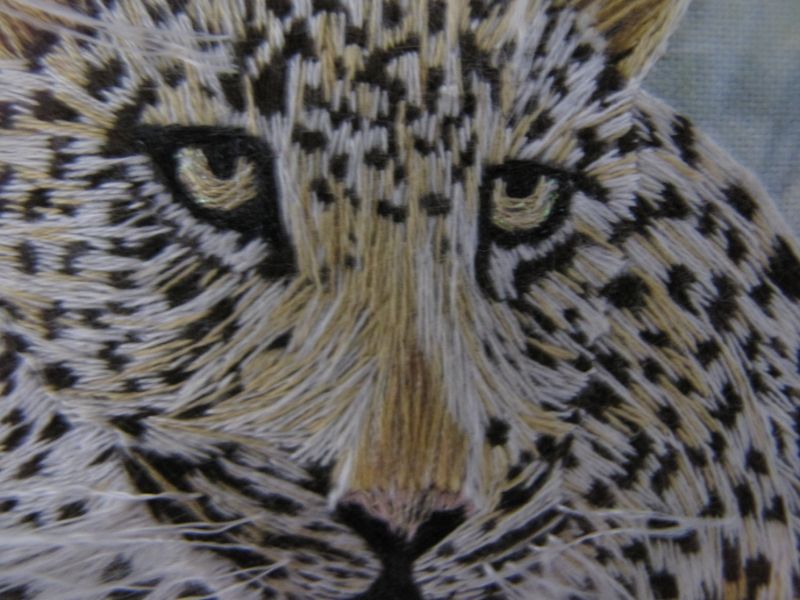 I am thrilled with my leopard.
Thank you Sharifa!!!