Timbits's cats made me think of my black cats.
This is Ant and Mr Grey.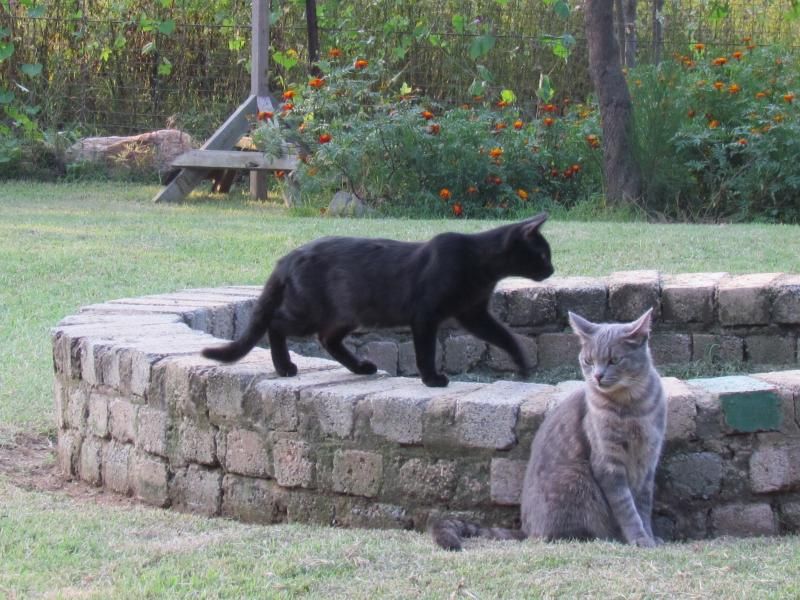 Ant was one of a litter of four kittens abandoned in the street. Sadly, the other three died of cat flu within a few days. Ant was the sole survivor, despite being the runt of the litter.
He is a very determined cat and does not understand the word ''no''.
Mr Grey is one of my sweetest cats. He also survived cat flu after a major rescue from a cat hoarder. For a few days it was ''touch and go''. Now he spends his days just looking handsome and charming. He is actually a dead ringer for "Puss n Boots" in the ''Shreck'' animation.
Micci, my four legged machine of mass destruction, enjoying a walk.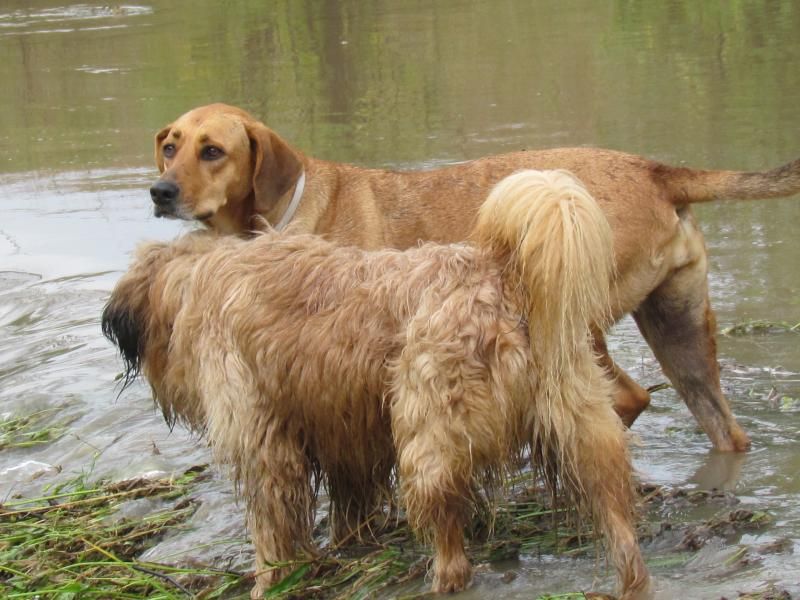 Desi and Micci doing a road inspection after floods.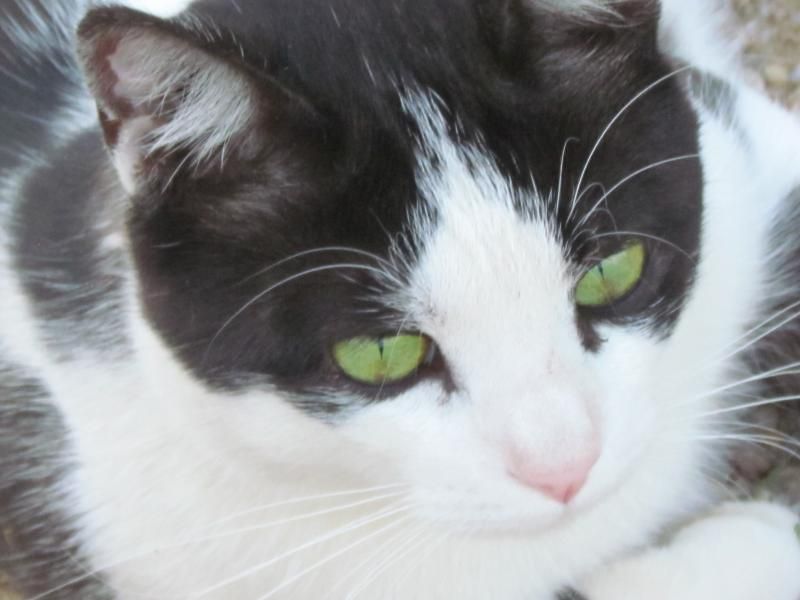 Harley, who comes walking with me every morning. He was found abandoned at a school. Those eyes are just too gorgeous.