As said, I am not going to do a day to day report, but the same day when we saw the Lions at Leeuwdril we found this male in the riverbed just before Kij Kij.
This Jackal was lying in the early sun a bit further on.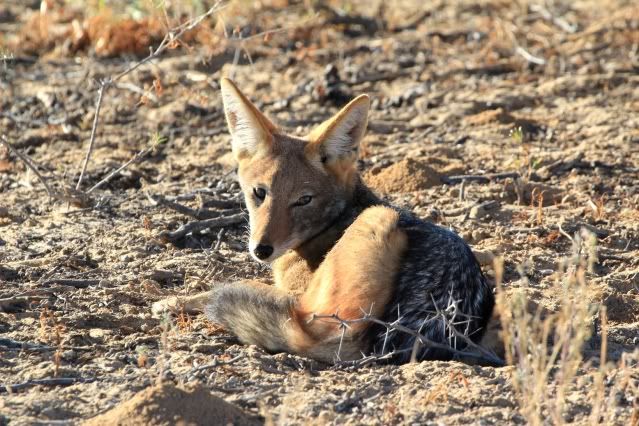 Between Kij Kij and Melkvlei , on a high dune, we spotted these two Cheetahs.
And close to Melkvlei these three, lying in the shade.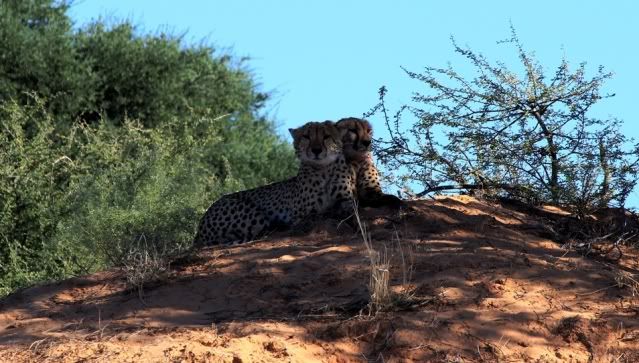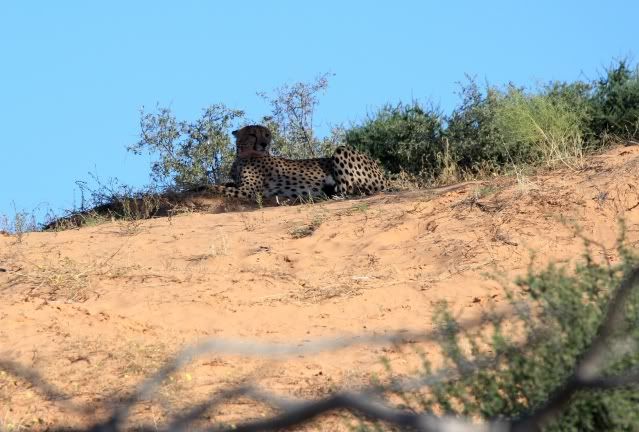 On the Cheetah theme, a few days later, we saw this mother and her 4 youngsters close to Kaspersdraai. The smallest cheetah we have ever seen in nature.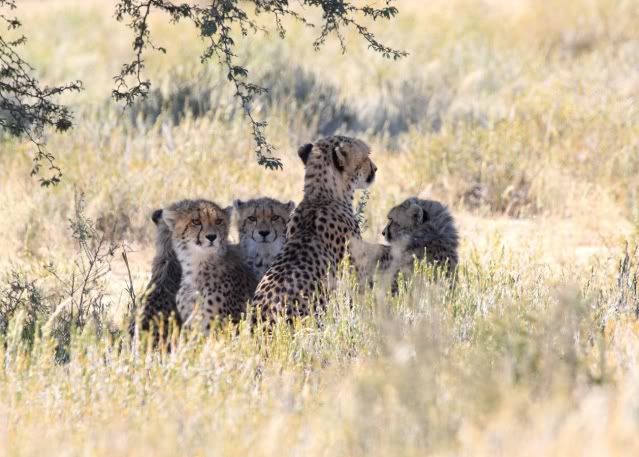 Unfortunately she was not that close and walked on just after we arrived.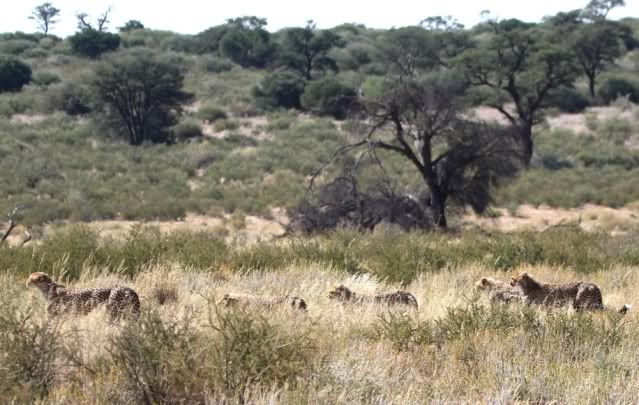 On another trip down the Nossob river my wife spotted these two.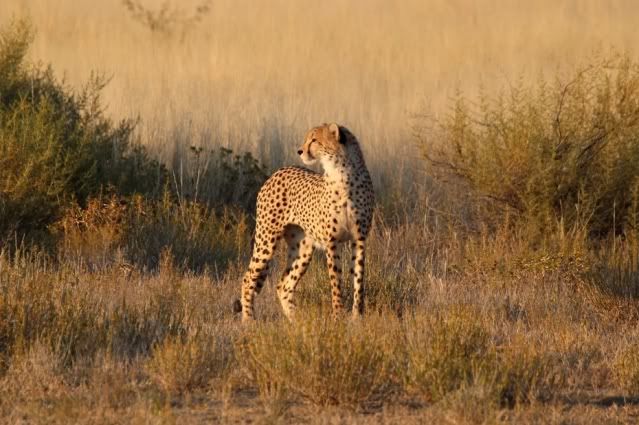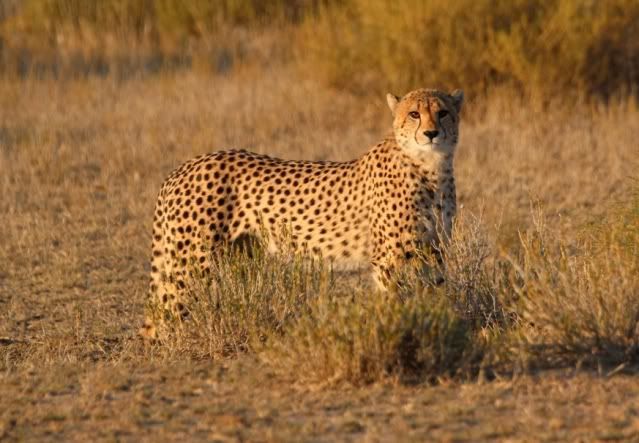 This early morning sighting of the silhouette, was south of Kaspersdraai.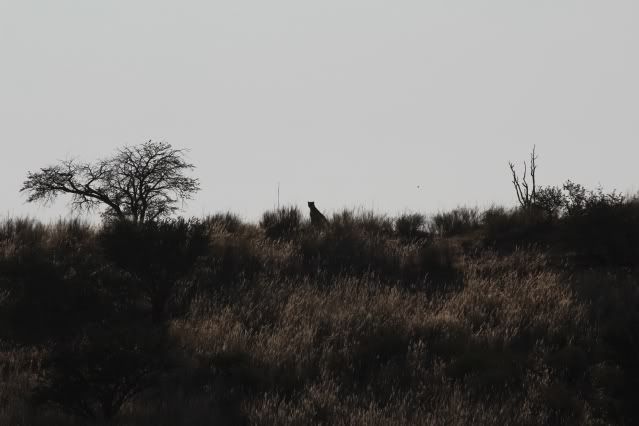 This mother and her four youngsters walked fast past the waterhole at Cheleka.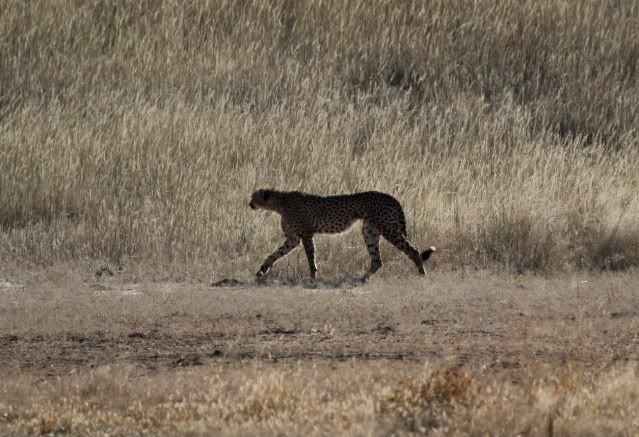 [IMG]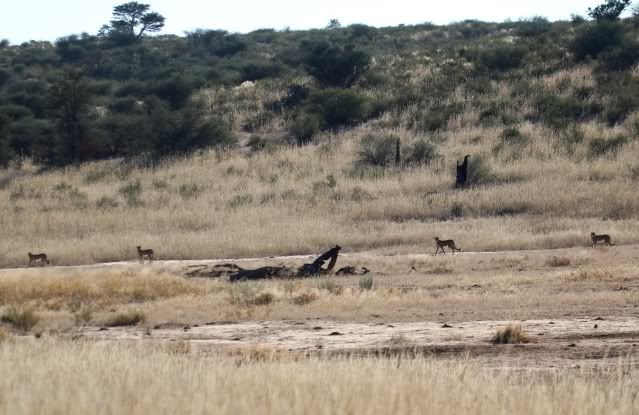 On our way to Urikaruus, on the upper dune road, we had this sighting on a high dune .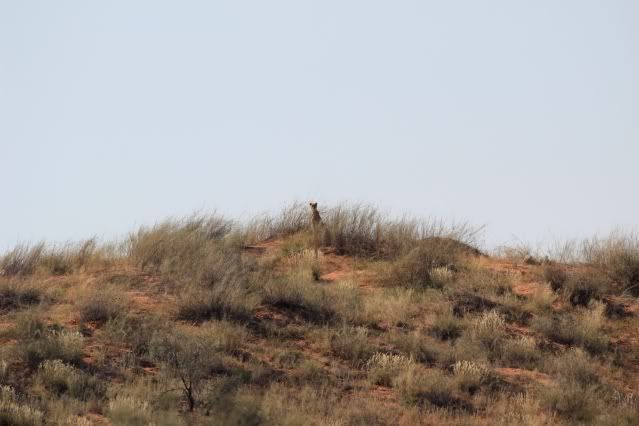 Yes before I forget, the previous years we saw between 20 and 23 Cheetahs per year , but this year we counted 31 different Cheetahs. More photos of Cheetahs will follow later.