Well I am finally back from my sojourn up to Kgalagadi and need to get on with finishing this report.
Not much more to go.
Obviously this little guy was also looking for the lions!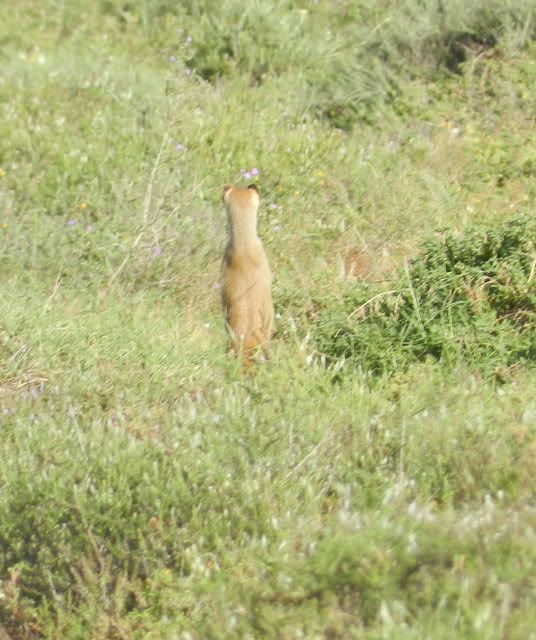 I love BSKs so couldn't resist taking a photo of this beauty...now I didn't say it was a beautiful photo, I said he was a beauty!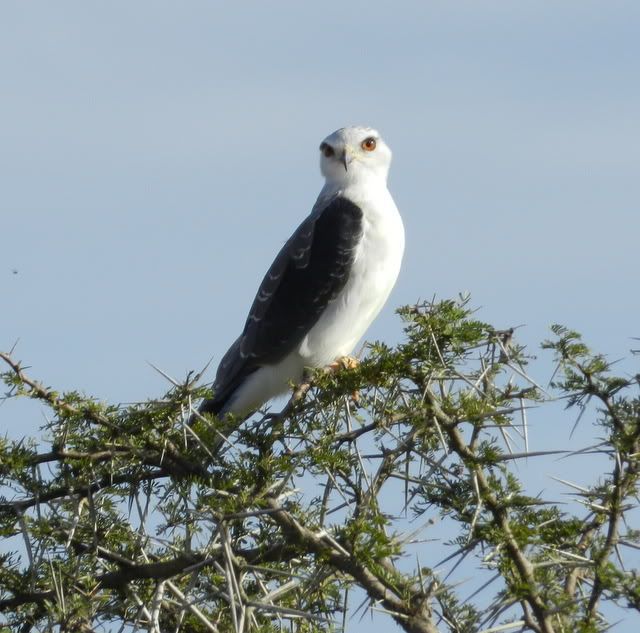 We passed the traditional Zebbies, Ellies and Eland and headed back to the cabin.
We also witnessed our first kill....why do you always root for the poor prey!
As we got back to the cabin, I caught sight of a bug in the bush. While I was trying to work out what it was, it fell to the ground and then the Southern Boubou swooped in!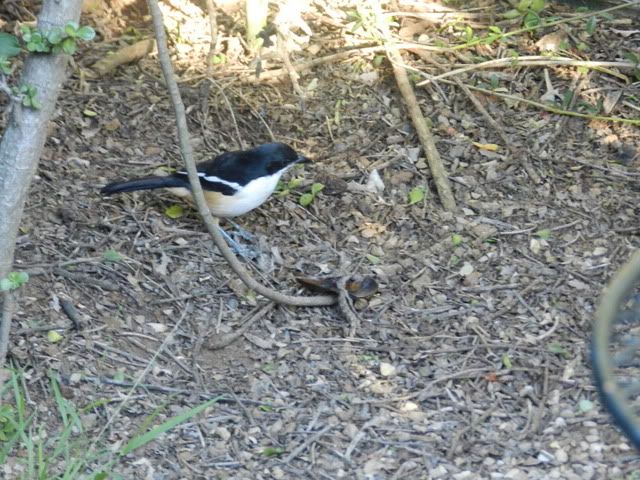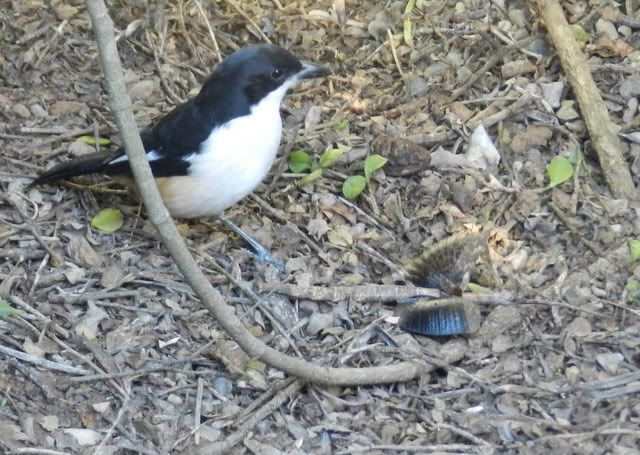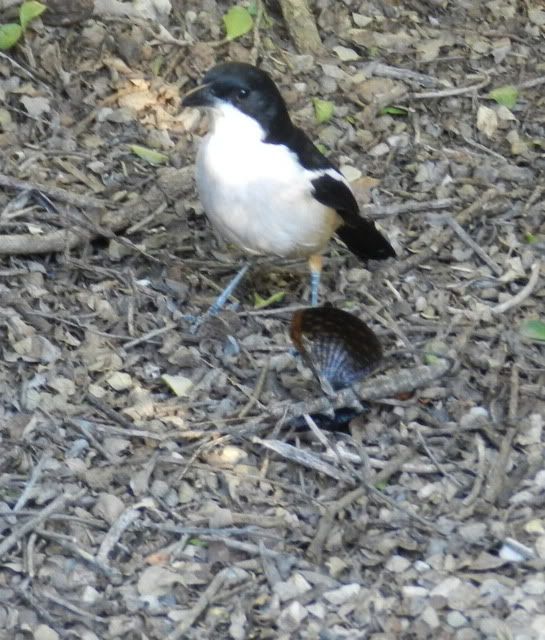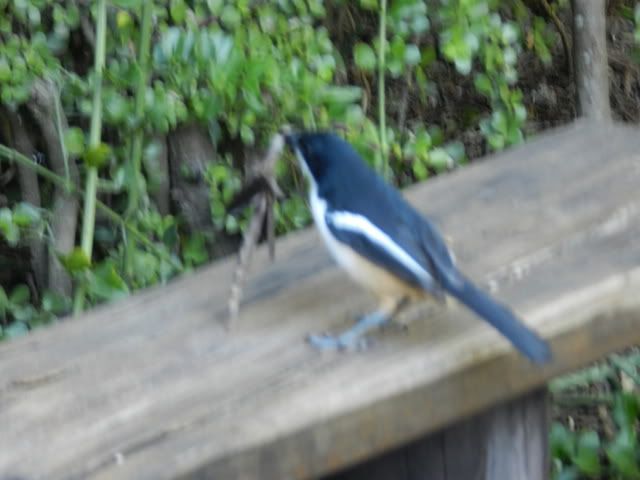 Not the greatest photos, but the darn thing was flapping all over the place and the bird was pecking it and throwing it in the air etc. I STILL don't know what it was!! Originally I thought it was a stick insect, but it was huge and it had wings which can be seen in the photo....and I was not going ot get too close as I dislike bugs!! If anybody has a better idea as to its ID, I would really appreciate it so that I know to avoid them next time!
We went out again later and watched this BBJ drinking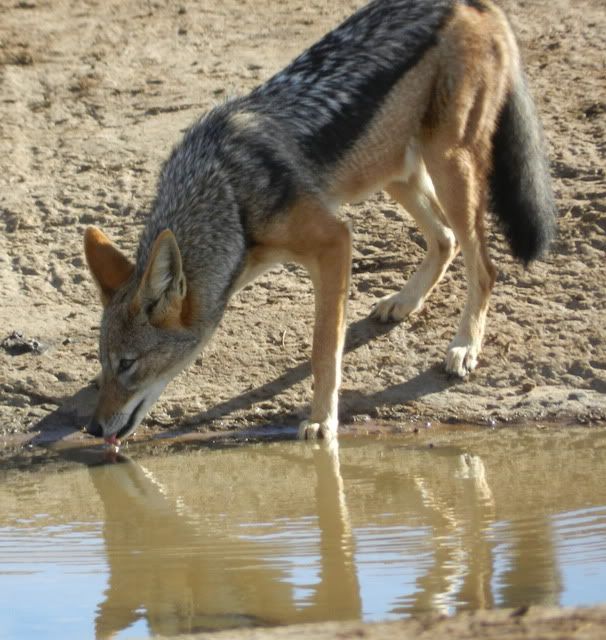 and while watching a PCG in the tree, I looked down and caught sight of this little mousie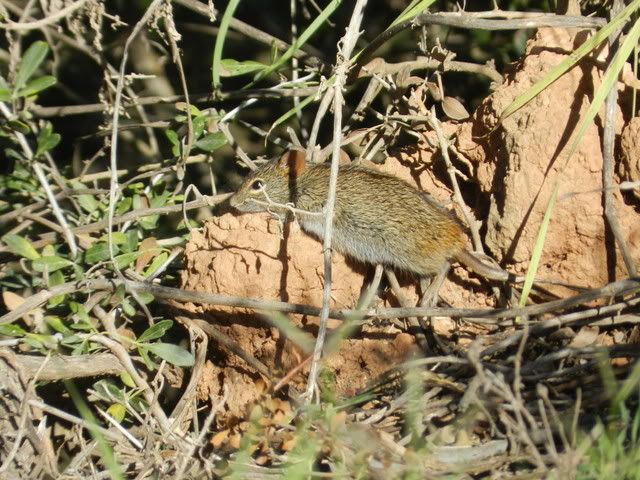 I was so sure it was dead, but after a little while, it srambled under the bush to escape.
We stopped at Domkrag and had to wait a long time while this tortoise made its way to the water. Now I am not sure when last it had anything to drink, but it dunked its head into the water and didn't come up for air!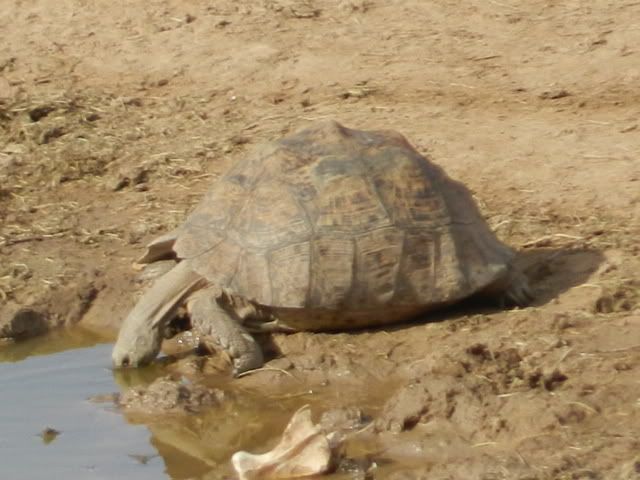 As it was our last night in the main camp, this guy came to say farewell!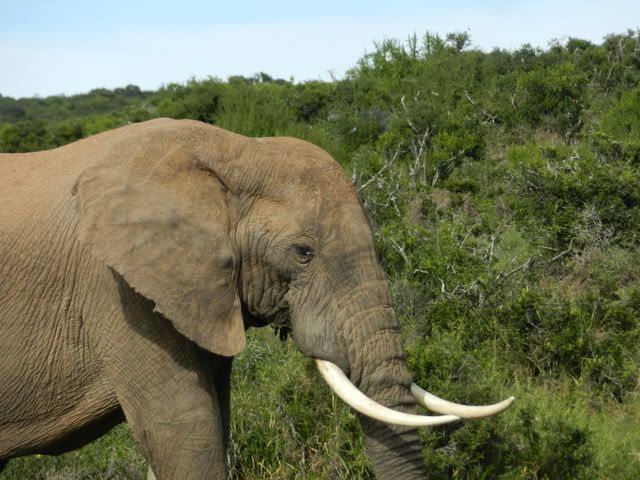 Tomorrow we head back to Matyholweni......